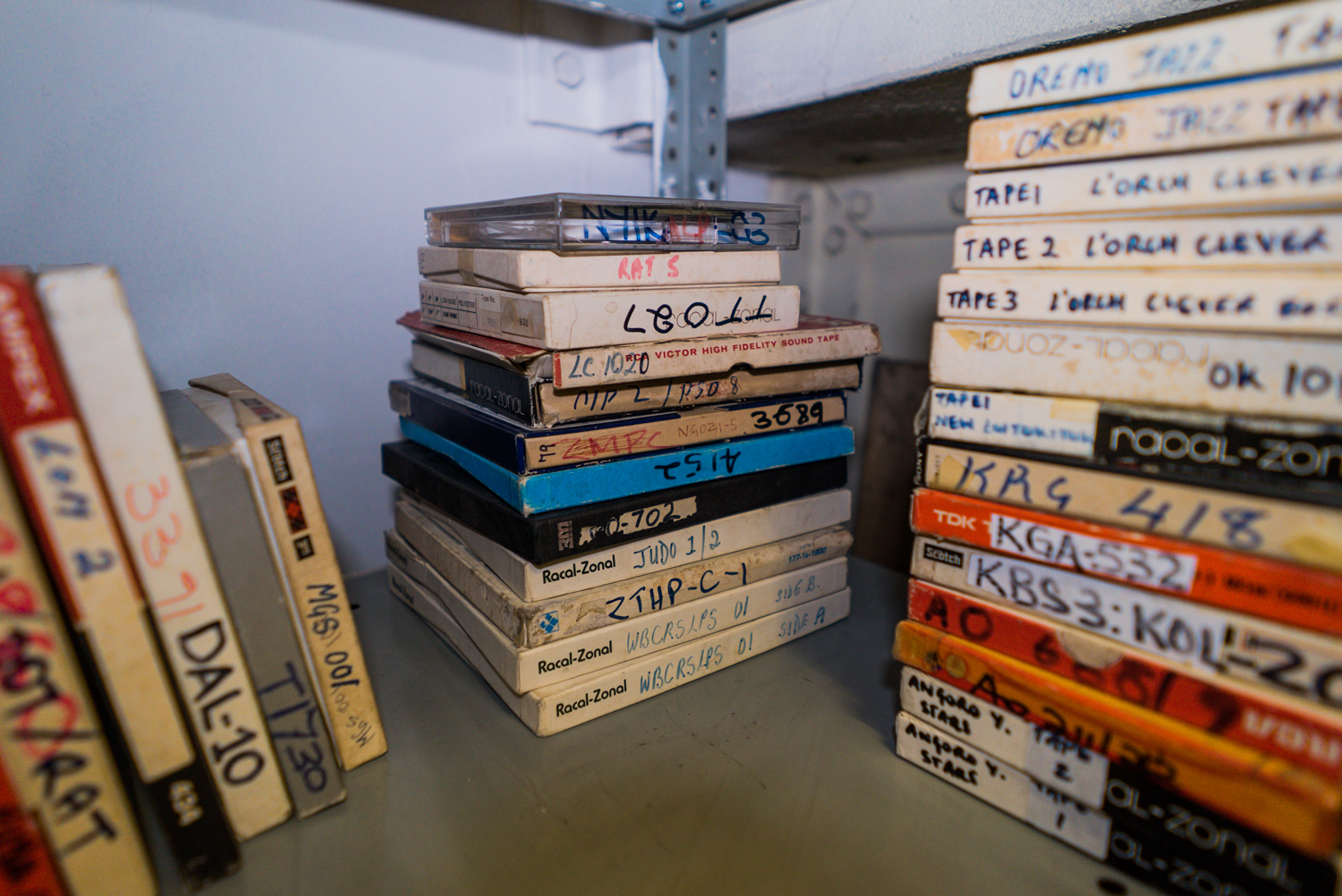 Published on
August 25, 2017
Category
Vinyl Factory Films
An unparalleled African music archive in a former bank vault under the streets of Central London.
Long before the Internet blew open the reissue market and exposed the dance music world to the sounds of the African continent, there was Sterns Electrical. A small shop selling short wave radios and kettles near Warren Street station in Central London, Sterns also had a back room dedicated to imported African records, where music by '60s and '70s stars like Franco's OK Jazz, Prince Nico Mbarga and Ebenezer Obey was sold to whoever cared to know.
However, by 1983, just as African music was beginning to filter into mainstream pop and rock, Sterns Electrical folded, only to be re-opened by a trio of enthusiasts who hoped to turn the stock at the old electrical store into a new African record centre.
Don Bayramian, Robert Urbanus and Charles Easmon did just that and more, establishing the shop as a hub for their new distribution network, and record label that would work with artists and labels from across Africa to license and release music in the UK. Musicians like Salif Keita, Youssou N'Dour, and Orchestre Baobab all became household names after passing through Sterns' doors.
And yet, despite its status as a now legendary operation, Sterns Music struggled to ride out the downturn in record sales and was forced to close the physical shop, leaving an untouched basement archive in a former bank vault beneath the streets of London.
While Sterns continued life as an online operation, producer Ben Gomori now hopes to shed new light on its extensive catalogue with new label Sterns Edits, reworking music from the archive for a series of collaborative 12″s.
The first release hears Gomori rework Gambian-born kora player Dawda Jobarteh's 'Sama Kebbalu' for a new 12″, which you can pre-order here ahead of its release on 1st September.
To mark the release, we joined Robert inside the extraordinary Sterns vault under chain grocery store Simply Fresh to find out about the label and archive in more detail. You can listen to Gomori's edit above and see more photos from inside the space below: