Published on
November 25, 2016
Category
Features
Instead of Mr Hanky, The Xmas Poo album on 'scented' brown vinyl.
I was recently asked by a record label I've done archive work with before to come up with suggestions for a 2017 Record Store Day release from their catalogue. I told them that there wasn't anything left to release that hadn't already been issued save for a few crumbs that would only appeal to the must-have-everything completists or a couple of records that have been crying out for a repress but are mired in legal red tape. But they were unrepentant, they MUST have a release for RSD, surely there was something? Anything as long as they had something on the shelves from their catalogue, regardless of if the fans wanted it or not.
Fed up with the barrel-scraping going on with the major labels on Black Friday and RSD? Heave a weary sigh when the list of releases is published and you spot that 'classic' (their words) Mr Hanky, The Xmas Poo album on a 'scented' brown disc? Wondering if it's worth backing up pressing plants for three months in order to press one Rolling Stones track onto 10″ vinyl, a Turtles best of 'that had been out of print for several years', or yet another version of The Stone Roses' 'Sally Cinnamon'? Why repress a new 45 of The Sugarhill Gang's 'Rapper's Delight' backed with Chic's 'Good Times' when both sold in their millions and are easily available from Discogs or most charity shops for less than a pound?
In an effort to compile a list of records that really do need to be reissued or even just pressed onto wax for the first time, I canvassed opinion amongst recording artists, DJs, record shop owners, Discogs sellers and just plain ol' collectors from the UK and overseas, asking for items that would be top of their wish lists for a vinyl outing. Did they have any particular records that they'd like to see reissued that haven't been in print for a long time that subsequently now go for big money or were some releases royally cocked up when previously repressed? Scarcity was not a necessity, just anything crying out for a repress and preferably locked in a major label's vault.
Each person got two choices and the responses were illuminating, including some releases less than a decade old. Marvel at some of these treasures, gawp at some of the prices they're currently going for, and record labels – please take note for the next Record Store Day…
---
Richard Hawley
Trueloves Gutter
(Mute, 2009)
1000 copies pressed, 2xLP set. Criminal that so few were made considering Richard's status and fanbase. It's also arguably his greatest album to date, dark, brooding and utterly beautiful. When it rarely pops up on Discogs or ebay it's normally in the £200+ area, yet I've seen it listed for £750! I would imagine a repress on double vinyl would be welcomed by an army of Hawley fans that missed the original release, including me! (Two copies currently for sale on Discogs for £256.77 and up)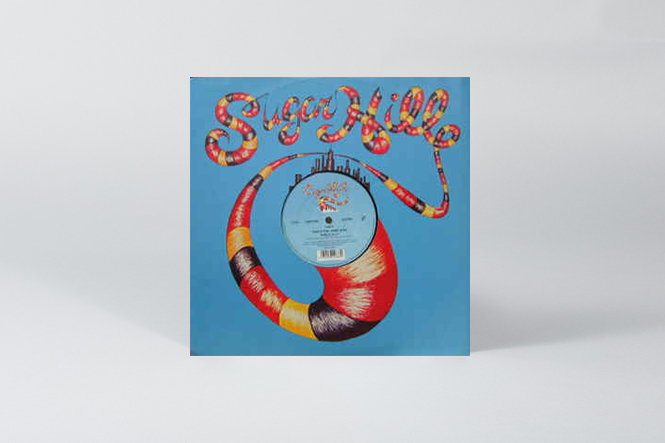 Funky 4+1
'That's The Joint'
(Sugarhill, 1980)
Classic early disco/rap joint that did see a 7″ release in 1980 with an instrumental on the flip. But try and find one at a reasonable price! Trading for up to £200, a reissue of this on 45 would be snapped up, especially considering the mania that surrounds hip hop 45s at the moment. (None currently for sale on Discogs – lowest price ever sold: £80.53)
By: Pete Isaac – DJ, designer, promoter and acid house 45 freak
---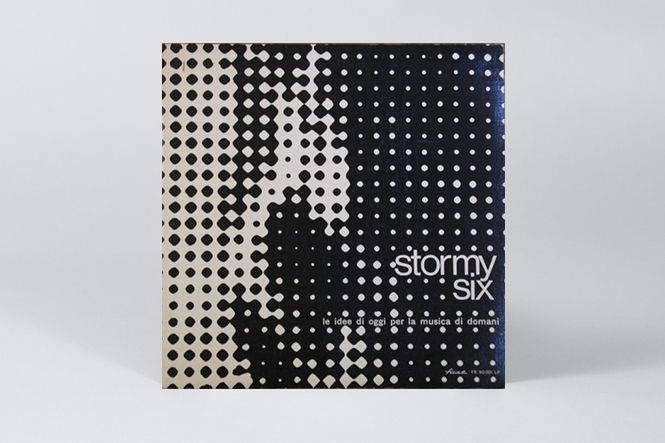 Stormy Six
Le Idee Di Oggi Per La Musica Di Domani
(First, 1969)
I would LOVE to see this issued. Way too pricey on vinyl and never reissued. (1969 Italian LP that found its way onto CD in 1994 – two vinyl editions for sale on Discogs starting at €1000)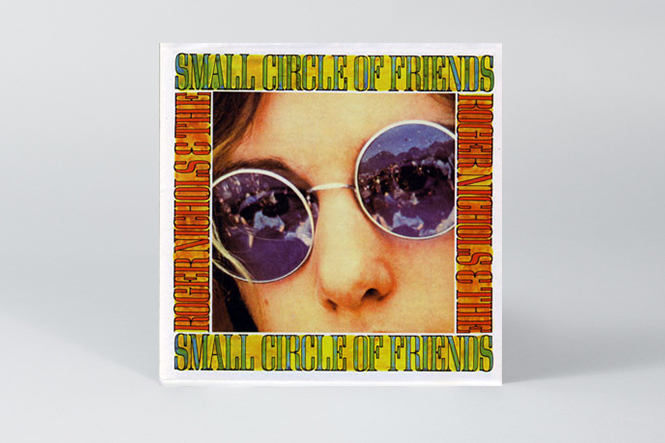 Roger Nichols & The Small Circle of Friends
S/T
(A&M Records, 1968)
I had a beat up copy of this once. It's not too terribly expensive at a £100-150 price range. I have a real big soft spot for early Paul Williams. (Last repressed on vinyl in Japan in 1993, the cheapest vinyl copy on Discogs is £56 and has a taped up cover, prices then jump over the £80 mark).
By: Otis Fodder – record fiend, cut & paste enthusiast and collector of left field oddities
---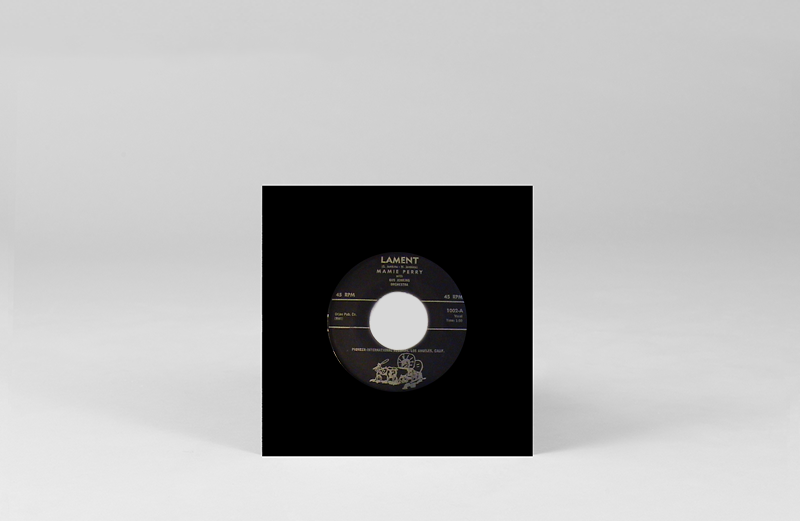 Prince Buster & All Stars
Try A Little Tenderness / All My Loving
(FAB, 1968)
A 1968 Beatles cover on the B side of 'Try A Little Tenderness' that goes for £700. (The lowest an original ever sold for on Discogs was £384.38, even a one-off licensed Japan repress a few years back goes for around £200.)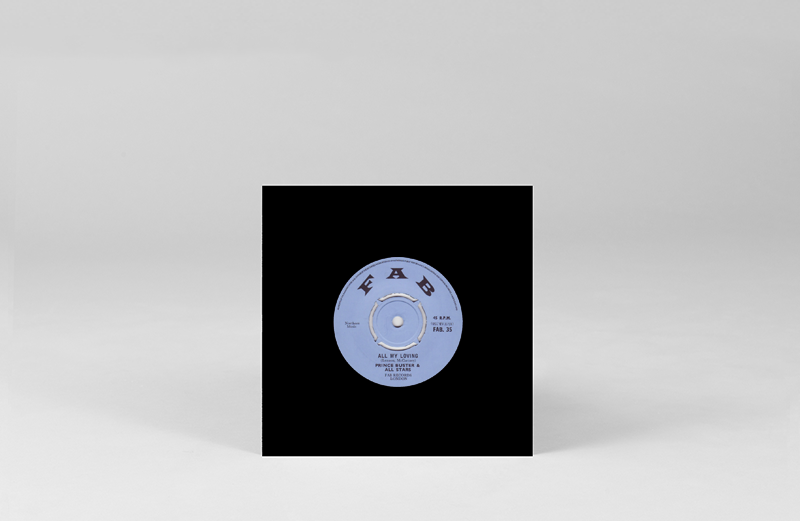 Mamie Perry with Gus Jenkins Orchestra
Lament / Love Lost
(Pioneer International Records, 1959)
Once went for £1200 and bootlegs even go for £100! (Never sold on Discogs, 185 currently want it – although it was available on a compilation LP from Jazzman a few years back)
By: Zoe Lucky Cat Baxter – DJ, radio show presenter and East Asian reggae 45 fan
---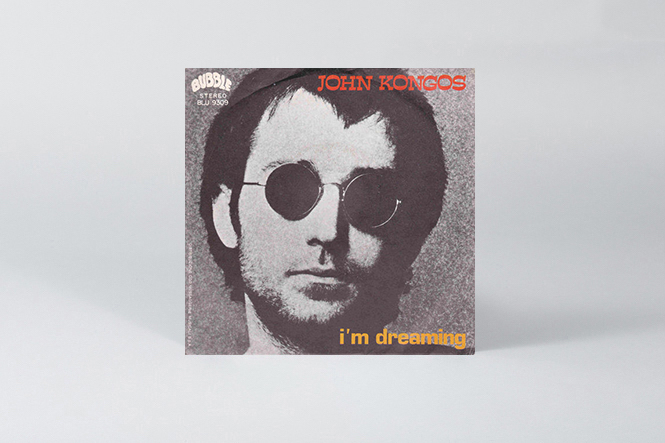 John Kongos
Im Dreaming
(Bubble, 1981)
HUGE weird-out disco number, it's got it all! Great liquid bass, superb vocals, mighty strings, handclaps, the lot. Only seems to have had one digital rip floating around the web for years that's pretty poor quality. (Whilst his original of the Happy Mondays-covered 'He's Gonna Step On You Again' regularly appears in the 50p bins this single, made a decade later, commands a higher price. Currently four copies for sale on Discogs starting at £51.27.)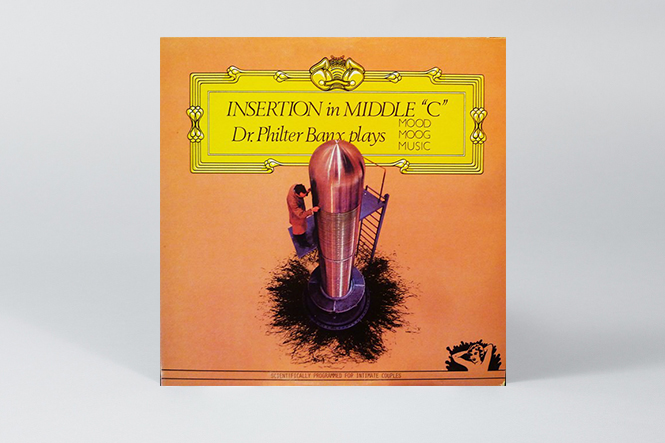 Dr. Philter Banx
Insertion In Middle C
(Criminal Records, 1975)
Mad experimental cosmic rock LP. Great! Main reason for them to be re-issued is they're rarely seen or come up for sale, and when they do…mental prices. (Of the two copies currently for sale on Discogs, the first one starts at 5p off £500 despite the highest ever price it sold for was £120.80.)
By: Graeme Ross – DJ, illustrator and record collector
---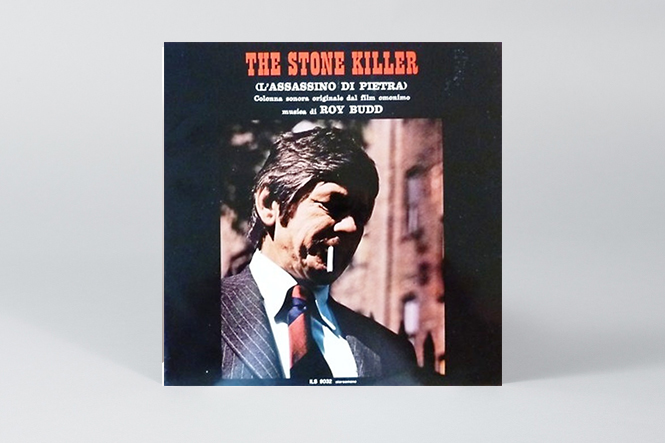 Roy Budd
The Stone Killer (L'Assassino Di Pietra)
(Fonit Cetra International, 1974)
When Cinephile embarked on their Roy Budd reissue program in the UK back in 1999 they inexplicably only issued this title on CD whilst four other soundtracks got the vinyl treatment. (The one copy for sale currently on Discogs is and eye-watering £427.94.)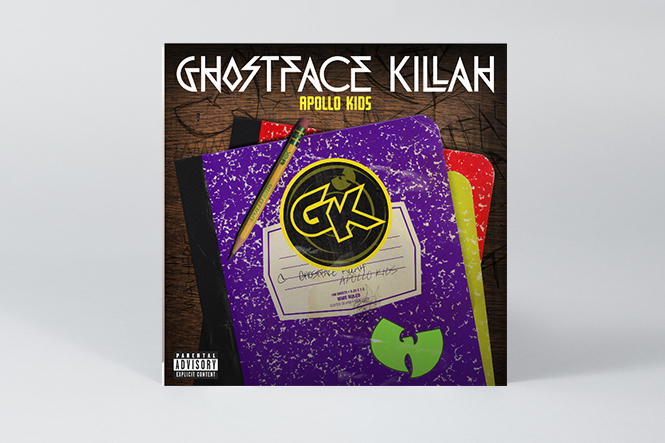 Ghostface Killah
Apollo Kids
(Def Jam, 2010)
Twelve track album only ever issued on CD back in 2011 despite the existence of an eight track vinyl bootleg that purports to be a Japanese promo sampler. Why this isn't on vinyl is beyond us as it's one of his best albums. Needs a 2x LP release as does Gang Starr's Daily Operation which was put out on a poor quality nine-tracks-a-side single vinyl repress with a fancy lenticular sleeve a few years back.
Chosen by: Ollie Teeba & Jonny Cuba –  the production team behind Soundsci and the World Expo label
---
Sorry to be a stick in the mud (or just a snob, I'm not sure which!) but I don't buy/collect reissues. Part of the *fun* of collecting records for me is tracking down the original pressings so the idea of buying a brand new shiny repress just isn't the same for me. I know there's reasons why that is both admirable and stupid, it's just my personal way of doing things.
Personally I absolutely HATE Record Store Day because of the way the major labels hijack the pressing plants for pointless represses, it just means artists like us can't get our new work pressed on vinyl until the pressing plants have finished sucking major label cock and decide us lowly independent labels are worthy of them again! Plus don't get me started on how dealers just buy up all the RSD releases and list them online for ridiculously inflated prices immediately. The whole thing is a joke, despite being a really well-intended thing in the first place. I genuinely won't be able to get my album with Abdominal (due for release in April 2017) pressed on vinyl until after the release date and long after our UK tour is finished.
By: DJ Format – DJ, producer and record collector
---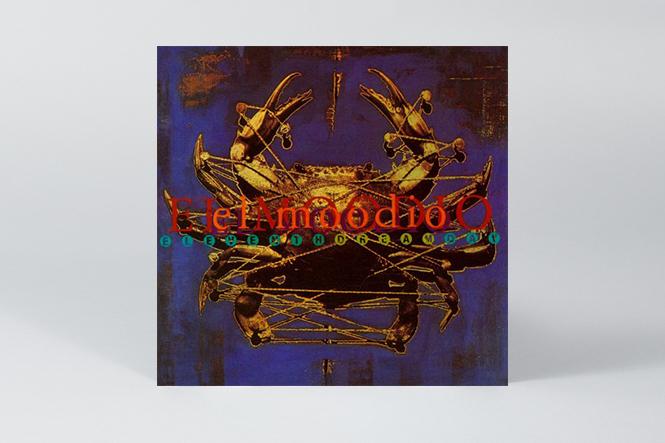 Eleventh Dream Day
El Moodio
(Atlantic, 1993)
CD versions easy to come by but never issued on vinyl.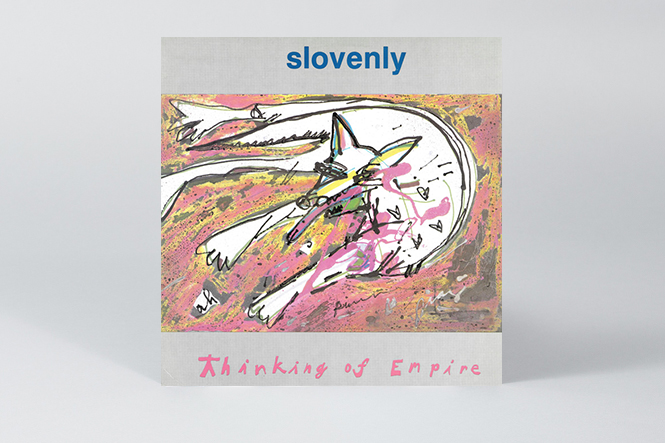 Slovenly
Thinking of Empire
(SST)
One copy for sale on Discogs at £33.
I am of a divided mind on this. From the point of view of a guy who has worked as a record dealer and also had some contact with the re-issue side of the industry, I think some corners of the vaults should be left alone. Presently I really like the idea that obscure things stay obscure. Even if they end up costing a lot of money it's what makes sought after records sought after. There are so many re-issues out there that are celebrated as special that really aren't. (But)… there's so many candidates for this that have been unearthed over the years: Shuggie Otis' Inspiration Information, the Byrne/Eno album and all the Arthur Russell stuff are great examples. Plus all the good work labels like Numero have done.
I don't know how easily available the above are but these are some that I am 90% certain are not presently in print in physical formats
By: Bundy K Brown – producer, sound engineer and ex-employee of Chicago's Dusty Groove record shop
---
To be honest, I'm struggling to think off the top of my head of something the record collector readers would like to see reissued that I would like to see too. A compilation of releases on the Jungle Mania label would suit me – apparently Mark Ryder binned the boxes of stock that he had rather than let any get on to the resale market – and its the only jungle label that i have never come across even one copy of.
At the moment I feel like there are too many reissues and way too much hype about records. I get all wistful for the days when you could buy things you really wanted on eBay or Discogs for less than three times the previous highest sold price. It seems like Schema / Cinedelic are reissuing any italian library LP that ever came out – which is good but there are just so many of them its hard to keep up. Loads of other labels releasing stuff there really is no need for.
I'd rather see a list of stuff that labels shouldn't be allowed to do for RSD: no reissues of anything less than £50 on Discogs, no gimmicky coloured/ shaped vinyl of charity shop classics, no limiting of the sought after stuff to 300 or less copies and no Dilla please. I also think it would be great if labels really pushed the boat out for RSD- new material presented in an unusual way – labels taking each other on for a 12″ (Ninja vs Big Dada remixes or Ghost Box artists reinterpreting the Trunk back catalogue for instance) or pushing the boat out in other ways. It seems that whenever I see the list of releases announced for the big day I just feel its particularly uninspired and each year there is less and less worth getting out of bed for.
I can sympathise on all the points above, everyone has a story to tell about records being flipped only hours after release and that doesn't just apply to Black Friday or RSD either, that's a daily problem fans have to deal with and another article in itself. I put it to Format that Black Friday releases like The Jungle Brothers' Done By The Forces Of Nature (Get On Down) – a 2xLP reissue of their classic second album that originally appeared on a single disc back in 1989 – was a good thing, potentially improving on the original pressings and something fans had been wishing for for years, and he had to concede;
By: Jules Green – record dealer
---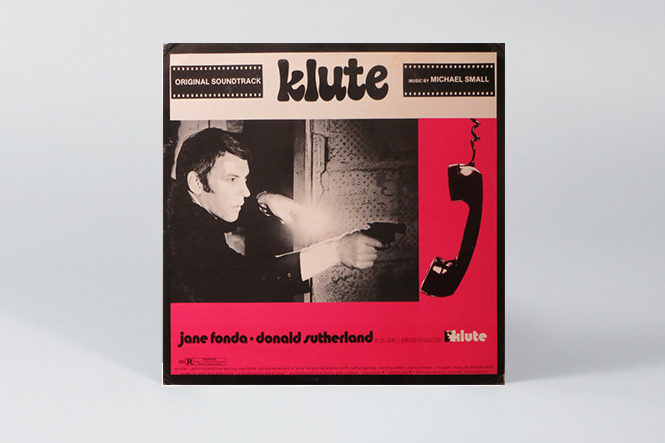 Michael Small
Klute (Original Soundtrack Score)
(Not on Label, 1977)
1977 500 copy original 'out of hours pressing', four for sale between £200-£300 on Discogs – several bootlegs exist.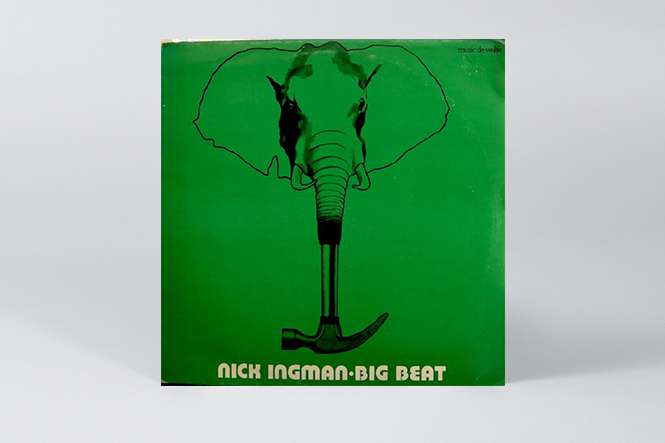 Nick Ingman
Big Beat
(Music De Wolfe)
1973 library album that sells for up to £200 – 768 want on Discogs.
By: Pete Williams – DJ, record dealer / digger and carousel controller
---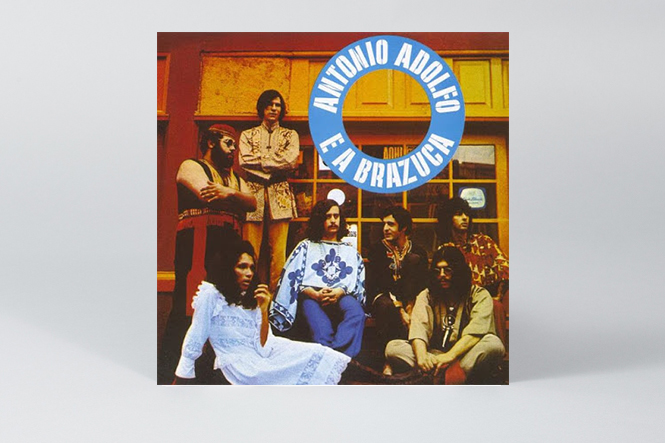 Antonio Adolfo e a Brazuca
S/T
(Odean, 1971)
A brilliant piece of Brazilian psych/jazz/beat. Mr Bongo reissued only one song off this album in their 45 series. Even though plenty of Brazilian records are reissued these days directly in Brazil, this masterpiece has never had a proper treatment. (LPs start at the £115 mark on Discogs, nearly reaching £300)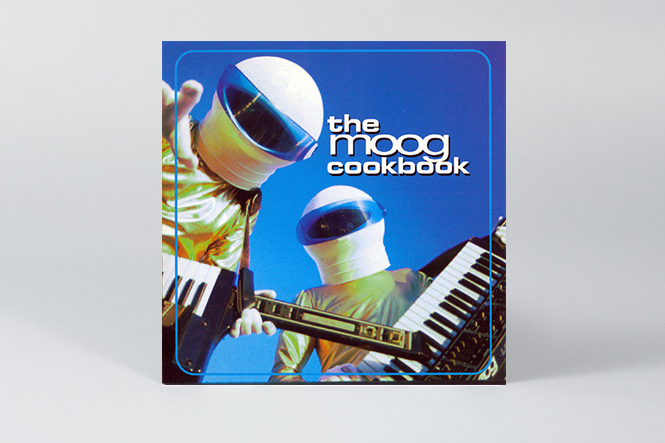 The Moog Cookbook
S/T
(Restless Records, 1996)
I can't believe this wasn't released on vinyl even in the '90s! A great record with the funkiest version of 'Smells Like Teen Spirit' ever recorded!
By: Markey Funk – Musician, DJ, digger and music archivist
---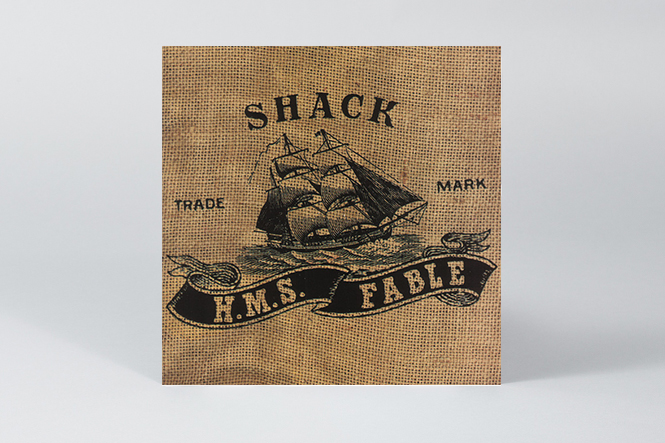 Shack
H.M.S. Fable
(London Records/Laurel, 1999)
The Shack's H.M.S. Fable is a great LP. They have an almost fanatical following. Their previous LP Water Pistol was eventually issued on vinyl four years after the CD came out and will go for £60 now.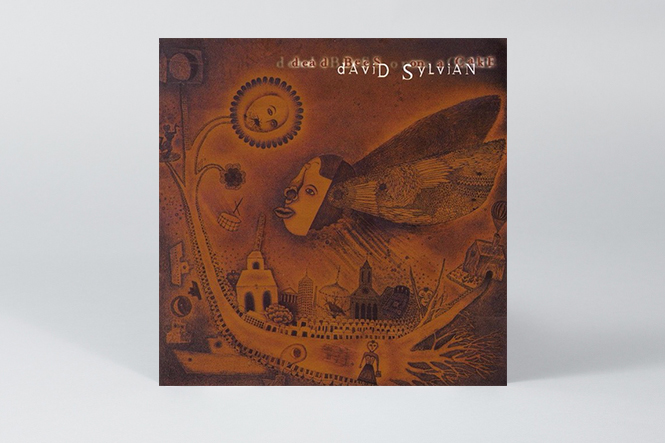 David Sylvian
Dead Bees on a Cake
(Virgin, 1999)
1999 album amazingly only ever issued on CD or cassette.
These two things pop instantly to mind, neither have ever been released on vinyl to my knowledge.
By: Michael Johnson – DJ, collector and owner of The Book & Record Bar, West Norwood
---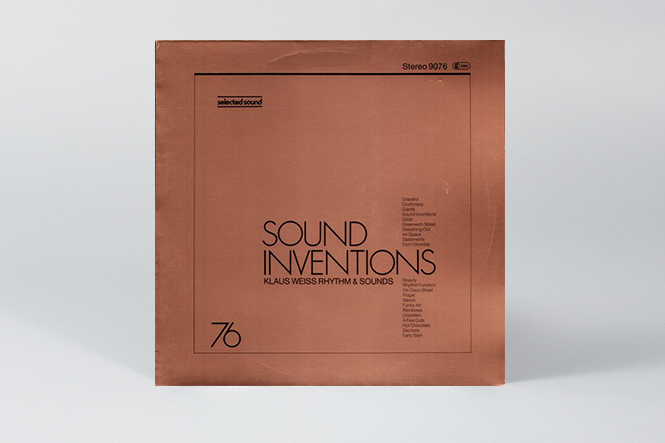 Klaus Weiss
Sound Inventions
(Selected Sound, 1979)
Library music on Selected Sounds, a label which seems to have been passed up by the library reissues of recent years. Even though this isn't as rare as Time Signals, it's brilliant and going for over £40 these days. Drums and electronics, what more could you want?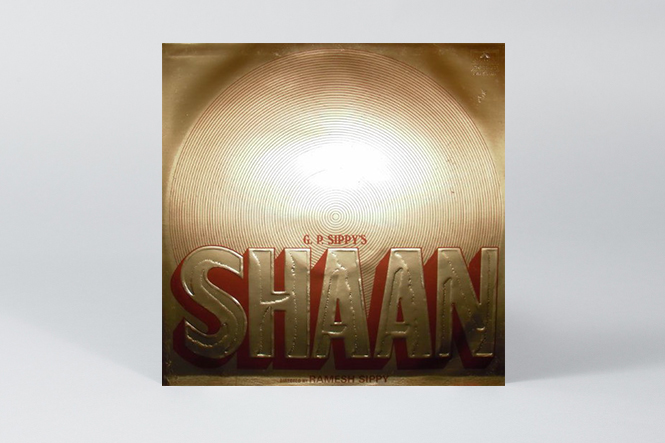 R.D. Burman
Shaan OST
(Polydor)
This R.D Burman LP is an early 1980s soundtrack that generally no-one makes a fuss about, but its full of Moog, breakbeat goodness plus the sleeve is a multi fold out epic!
By: Tom Central – DJ, producer, graphic designer
---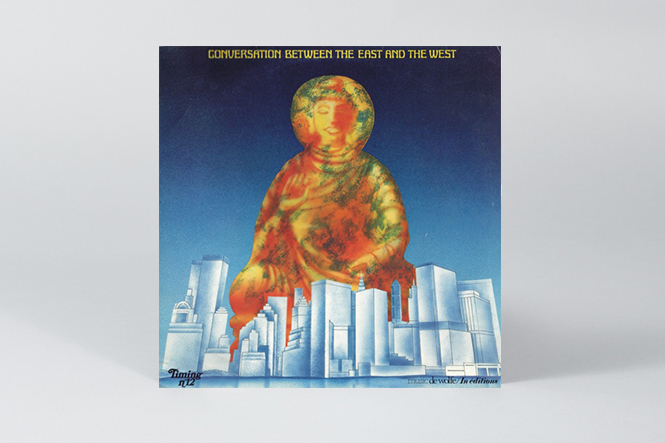 Yves Hayat
Conversation Between The East & The West
(Timing, 1976)
The solo album from this French artist who was also one half of Droids, on the Parisian library label, Timing. An amazing mix of eastern instrumentation and western electronics, only one track has been comped on a bootleg back in the '90s and copies sell for around the £100 mark. (Three copies for sale on Discogs, starting at £100)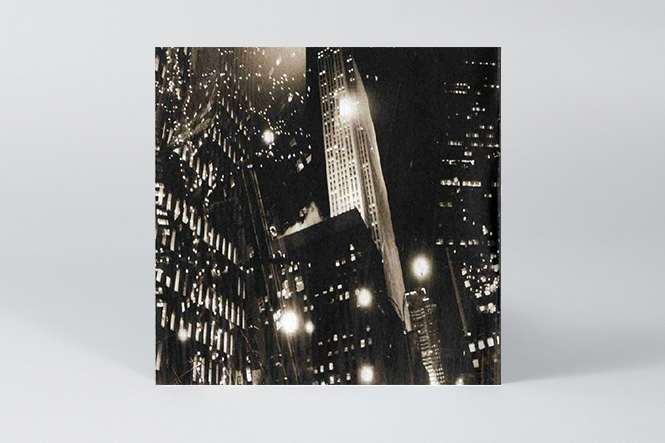 TheThe
Naked Self
(Nothing, 1999)
Never issued on vinyl or given the exposure it deserved due to problems with label mergers, causing Matt Johnson to withdraw from the music industry shortly afterwards. This 2000 release is easily the equal of The The's more celebrated '80s work and contains 'Swine Fever', a song that could soundtrack the scenes of retail devastation we see on the news when Black Friday rolls around:

Fee fi fo fum
Smell the blood of a gullible bum
Brain dead bored bought into the fraud
Bigger, harder, faster, more
Trying to find some way of stopping
Struggling home with bags of shopping
Gotta buy gotta, gotta, buy, buy
Gotta buy, gotta, gotta, gotta, gotta buy
Don't even like it
But you've just gotta try it
You don't even want it
But you're gonna buy
Gonna, gonna, gonna buy it
By: DJ Food