Published on
September 8, 2016
Category
Features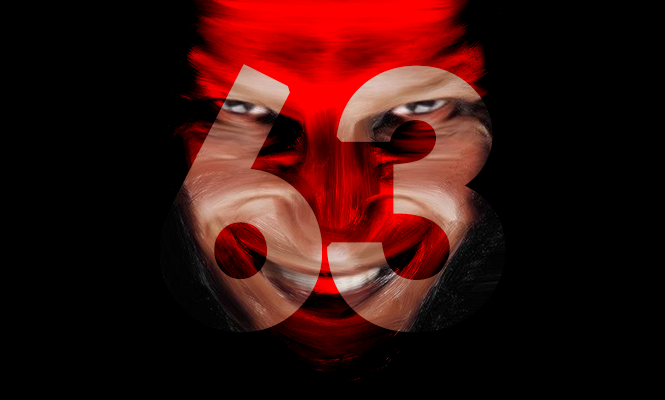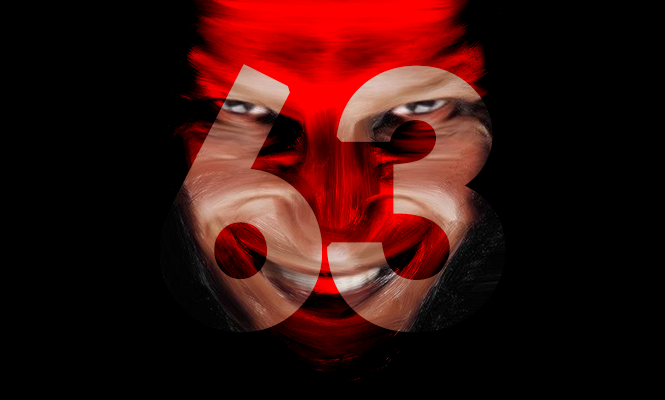 Two IDM legends meet again.
At some point during the 1994 World Cup, Planet Mu boss Mike Paradinas (better known as µ-Ziq) was hanging out at Richard D. James's (better known as Aphex Twin) place, when James, on a whim, invited him to record in the studio.
The pair smoked some weed, drank some vodka and put their heads together for a collaborative album as Mike & Rich. "Normally, I didn't do anything like that while recording, and I doubt Richard did either. This time it loosened us up," Paradinas recently said. "We would do a lot of listening and not much recording. I was trying to write to sound like Richard and Richard was trying to sound like me."
The result, released on James' Rephlex, was a pack of outer-space techno cuts and funky, absurdist moog jams, influenced heavily by British '70s TV themes. Produced on an analogue library of gear including an Atari, Roland MKS-80, Memorymoog, Roland R8 and a Casio FZ-10M, the album become become known as Expert Knob Twiddlers for its excellent cover art, which recalls the great Milton Bradley board game Down Fall.
With the cult and out-of-print album newly reissued on Planet Mu, Mike Paradinas has dug into his Aphex Twin record collection to mix this exceptional vinyl-only tribute to the Cornish acid master. Listen below and then watch our documentary on Planet Mu, starring Mike and Rich.
---
Tracklist
01 Aphex Twin – Schottkey 7th Path (Selected Ambient Works '85-'92 / Apollo)
02 Aphex Twin – Isopropophlex (Analogue Bubblebath EP / Mighty Force)
03 Aphex Twin – AFX 2 (Analogue Bubblebath EP / Mighty Force)
04 Aphex Twin – Analogue Bubblebath (Analogue Bubblebath EP / Mighty Force)
05 Aphex Twin – Alien Fanny Farts (Analog Bubblebath Vol.2 / Rabbit City)
06 Aphex Twin – Digeridoo (Digeridoo EP / R&S)
07 Aphex Twin – Metapharstic (Classics / R&S)
08 Aphex Twin – Phloam (Didgeridoo EP / R&S)
09 Caustic Window – Stomper 101mod Detunekik (Caustic Window LP / Rephlex)
10 Aphex Twin – Flap Head (Didgeridoo EP / R&S)
11 Caustic Window – Revpok (Caustic Window LP / Rephlex)
12 Polygon Window – Quoth (Quoth EP / Warp)
13 Aphex Twin – Tha (Selected Ambient Works '85-'92 / Apollo)
14 AFX – .942937 (Analogue Bubblebath Vol.3 / Rephlex)
15 Caustic Window – Joyrex J5 (Joyrex J5 EP / Rephlex)
14 AFX – .1993841 (Analogue Bubblebath Vol.3 / Rephlex)
15 Polygon Window – Polygon Window (Surfing On Sine Waves / Warp)
16 Aphex Twin – Heliosphan (Selected Ambient Works '85-'92 / Apollo)
17 Polygon Window – UT1-Dot (Surfing On Sine Waves / Warp)
18 Aphex Twin – Hedphelym (Selected Ambient Works '85-'92 / Apollo)
19 Aphex Twin – Analogue Bubblebath 3 (Trance Europe Express / Volume)
20 AFX – Cat 00897 AA1 (Analogue Bubblebath Vol.3 / Rephlex)
21 Aphex Twin – Dodeccaheedron (Xylem Tube EP / R&S)
22 Caustic Window – Italic Eyeball (Joyrex J4 EP / Rephlex)
23 Polynomial-C (Xylem Tube EP / R&S)
24 Caustic Window – The Garden Of Linmiri (Joyrex J9 EP / Rephlex)
25 Mescalinium United – We Have Arrived (Aphex Twin QQT Mix) (R&S)
26 Caustic Window – We Are The Music Makers (Hardcore Mix) (Joyrex J9 EP / Rephlex)
27 Mescalinium United – We Have Arrived (Aphex Twin TTQ Mix) (R&S)
28 Aphex Twin – 28 (On EP / Warp)
29 Caustic Window – 101 Rainbows Ambient Mix (Caustic Window LP / Rephlex)
30 Aphex Twin – We Are The Music Makers (Selected Ambient Works '85-'92 / Apollo)
31 Saint Etienne – Quex-rd (Who Do You Think You Are / Heavenly)
32 Aphex Twin – i (Selected Ambient Works '85-'92 / Apollo)