Published on
November 8, 2018
Category
Features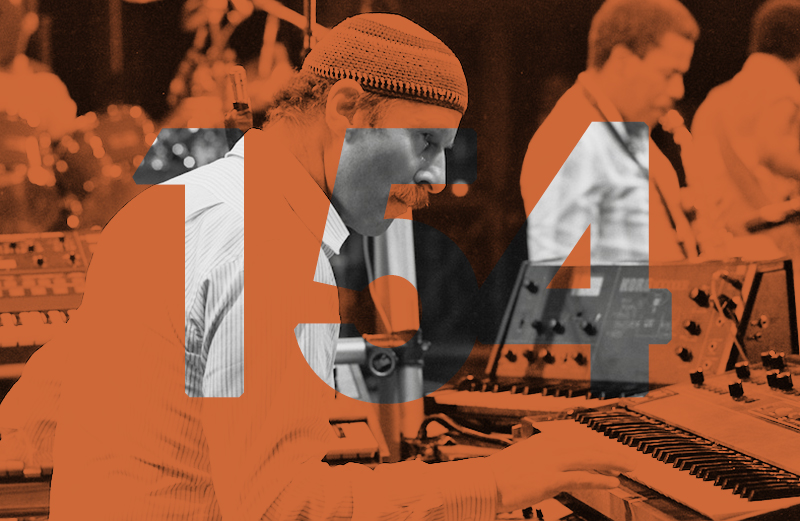 The game-changing Miles Davis collaborator and Weather report founder.
Austrian keyboardist and composer Joe Zawinul began his career collaborating with legendary musicians like Miles Davis and Art Blakey, before forming pioneering fusion group Weather Report. To take on the work of this innovative musician are People Plus, aka CZ Wang and Joli B, on the heels of their new EP Olympus Mons released via Anthony Naples' Incienso:
""For me music is not notes, not chords, for me music is atmosphere, and what you bring to it is your own life." Kicking off our mix are these words of Joe Zawinul, and we agree with him. Music is so innate within the human spirit that it evokes feeling without demanding comprehension. This mix focuses on the '70s and '80s, when Joe started phreaking synthesisers and samplers, and really started pushing the soundscape of jazz.
Truth be told, often his improvisation can get a bit out of control for our taste. When he gets it just right, it's a striking equilibrium of a groove you can feel and an insane level of sophistication. We've done our best to compile those moments into this mix.
In assembling this collection, we offer a brief trip, through the lens of People Plus, into Zawinul's sonic environment. We had to include Miles Davis, whose catalogue contained so many Zawinul compositions, as well a rare Respuesta Alternativa new wave cover of 'Birdland', which was only released on cassette in '87 in Spain. Other tracks are more well known ('River People'), some are underground classics ('Harvest'), and some are often overlooked ('Badia', 'Double Image'). For various reasons Zawinul doesn't get as much credit as his colleagues, even those in Weather Report. This mix was an opportunity for us to pull together the recordings from his disparate catalogue that inspired us most, and to briefly trace his influence."
Check out the track list below.
---
Tracklist
1. Weather Report – Milky Way
2. Weather Report – Adios
3. Weather Report – Scarlet Woman
4. Weather Report – The Orphan
5. Weather Report – Badia (Tale Spinnin')
6. Weather Report – Indiscretions
7. Weather Report – River People
8. Weather Report – Herandnu
9. Weather Report – Tears
10. Joe Zawinul – The Great Empire
11. Weather Report – Domino Theory
12. Joe Zawinul – The Harvest (Love Dancing edit)
13. Joe Zawinul – Waiting For The Rain (Radio edit)
14. Respuesta Alternativa – Birdland
15. Weather Report – Elegant People
16. Weather Report – Young & Fine
17. A Tribe Called Quest – Butter
18. Miles Davis – Gemini / Double Image
19. Cannonball Adderley – Country Preacher
20. Joe Zawinul – His Last Journey
People Plus' Olympus Mons is out now on Incienso.