Published on
October 4, 2018
Category
Features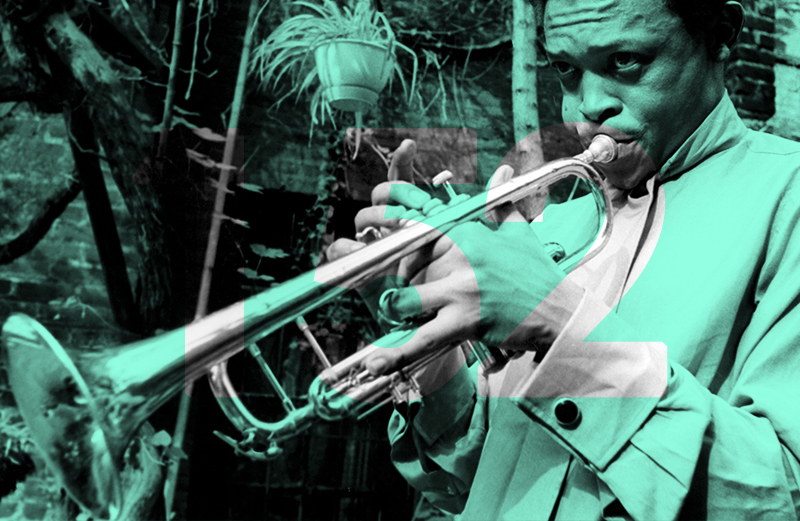 A tribute to the father of South African jazz.
Legendary trumpeter Hugh Masekela first came to fame in 1959 as a member of the Jazz Epistles, the first African jazz collective to record a full length studio album.
During the course of his prolific 60 year career, he released 49 studio albums including seminal track 'Afro Beat Blues' and 1984 Techno Bush LP, collaborated with artists including Paul Simon, Letta Mbulu, and Herb Albert, alongside active social outreach music initiatives. Masekela is also well-known for his anti-Apartheid song 'Soweto Blues', recorded in the wake of the 1976 Soweto riots and sung with then wife Miriam Makeba.
To take on the music of Masekela is South African producer Esa, as he becomes the new resident DJ at Phonox on Saturday nights.
Listen to the mix, find out why Esa chose Masekela and check out the track list below:
"This is very special mix featuring a selection of my favourite tracks by bra Hugh from the 1960s through the 1980s. (It was really hard to select them as I love all of his music.) The mix is a journey of young Hugh leaving South Africa in the 1960s to the UK in exile, to study at Guildhall School of Music for a few months to later connect and marry Mariam Makeba in New York.
Travelling to America to further his knowledge at Manhattan School of music seemed like the natural decision as bra Hugh was heavily inspired by artists including Mile Davis and Duke Ellington and collaborated with Herb Alpert, Letta Mbulu, and Paul Simon amongst others. Here I pay tribute to one of South Africa's true icons, a legend with many stories to tell, whose music will live on forever, rest in peace bra Hugh."
Tracklist:
1. Hugh Masekela – Jungle Jim
2. Hugh Masekela – Kaa Ye Oya
3. Hugh Masekela – You Keep Me Hanging On (Interpretation)
4. Hugh Masekela – Mahlalela
5. Hugh Masekela – Moonza
6. Hugh Masekela – Witch Doctor (Feat. Baranta & Miatta Fahinbulleh)
7. Hugh Masekela – Ahvuomo
8. Hugh Masekela – Night In Tunisia
9. Hugh Masekela – Don't Go Lose It Baby (Dub Mix)
10. Esa – Bra Hugh
11. Hugh Masekela – Don't Go Lose It Baby (Esa VIP Edit)
---
Catch Esa at Phonox every Saturday starting from 6th October.