Published on
January 18, 2018
Category
Features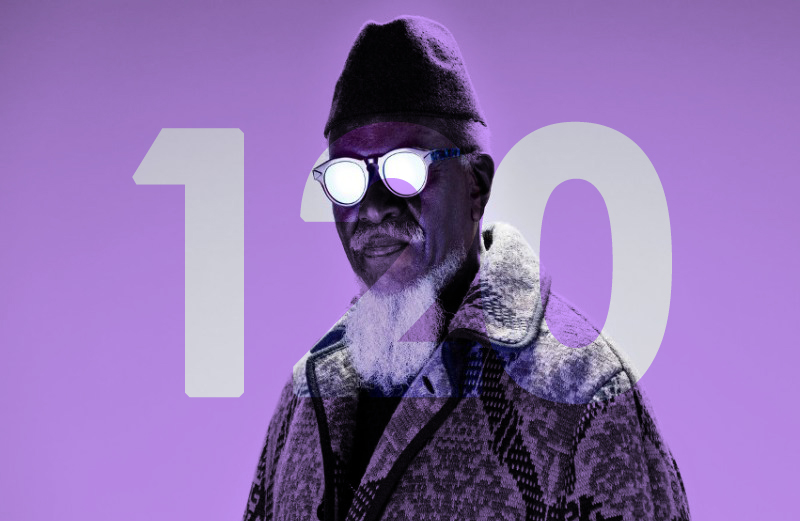 A cosmic journey with the legendary sax originator.
This week our VF Mix series delves into the work of tenor saxophone titan Pharoah Sanders.
For the special occasion, we've enlisted Música Macondo/Jazz FM's Tim Garcia to traverse Sanders' 50 year career:
"A student of John Coltrane and Sun Ra, Sanders was described by Ornette Coleman as 'probably the best tenor player in the world'," shares Garcia.
"This mix pays tribute to "Little Rock", exploring his creations with both John and Alice Coltrane, his cross-cultural collaborations with the likes of Maleem Mahmoud Gania and Foday Musa Suso, his Impulse! years and beyond."
"I find it hard to put into words the feeling that listening to Pharoah Sanders gives me, but Norman Connors once said of his time with Pharoah. "I can't really describe it. It's just such a beautiful thing. It was almost as if everybody was going to heaven."
Tracklist
1. Pharoah Sanders – Harvest Time (1977)
2. Foday Musa Suso Feat. Pharoah Sanders – Samma (1996)
3. John Coltrane Feat. Pharoah Sanders – Kulu Sé Mama (1966)
4. Pharoah Sanders – Morning Prayer (1971)
5. Pharoah Sanders – Moon Rays (1990)
6. Pharoah Sanders – Astral Travelling (1971)
7. Alice Coltrane Feat. Pharoah Sanders – Journey In Satchidananda (1971)
8. Pharoah Sanders Feat. Leon Thomas – Prince Of Peace (1973)
9. Maleem Mahmoud Gania with Pharoah Sanders – La Allah Dayim Moulenah (1994)
10. Pharoah Sanders – Africa (1987)
11. Pharoah Sanders – Pharomba (1978)
12. Pharoah Sanders – Moon Child (1990)
13. Pharoah Sanders – Mansion Worlds (1973)
14. Pharoah Sanders – Origin (1981)
15. Pharoah Sanders – Think About The One (1980)
16. Pharoah Sanders & Phyllis Hyman – As You Are (1978)
17. Pharoah Sanders – The Creator Has A Master Plan (1969)
18. Pharoah Sanders & Phyllis Hyman – Love Is Here (1978)
19. Pharoah Sanders – You've Gotta Have Freedom (1980)