Published on
February 2, 2019
Category
Features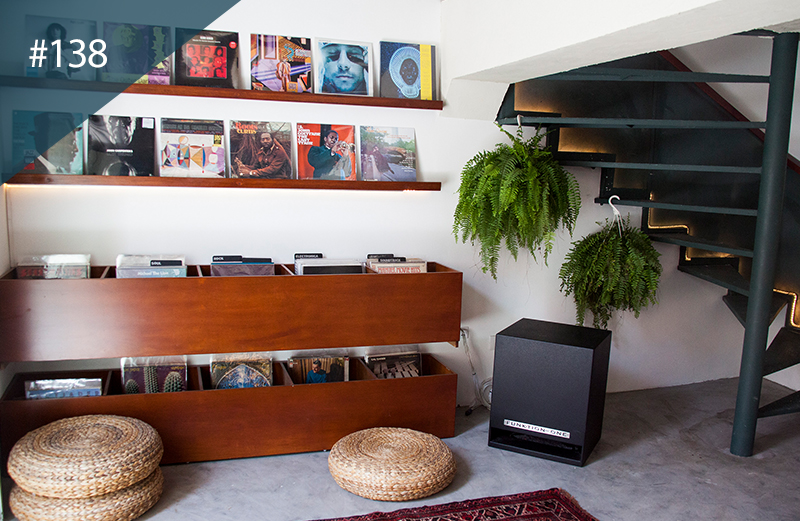 A Caribbean vinyl haven with a café.
Every week, we pick out one must-visit spot from a different city around the world with photos and a little bit of history. Think of it as a kind of 1000 places to see before you die for record shops.
After a jaunt to Trinidad and Tobago last week, we head to Caribbean cousin the Dominic Republic, to check out one of the country's sole record shops – El Vinyl Bar. Though just two years old, the space has quickly become a vital HQ for music lovers, with a bar and café conveniently located inside as well.
---
El Vinyl Bar
Location: Calle Sánchez, casi esquina Arzobispo Nouel, Santo Domingo, Dominican Republic
Go for: New and second-hand salsa, merengue and local independent music
What's the story?
Compared to its Caribbean cousins, the Dominican Republic is an overlooked gem for record digging. Take a walk to Jose Reyes Esq. Mella (Av. Mella), Santo Domingo for example, and you'll find Sisito's Vinyl Corner, a rather casual enterprise where its proprietor sells latin, South American funk and more from a warm street corner.
What was missing in the Dominican was a bricks-and-mortar, record buying hub – a place for DJs and collectors to call home. Answering their call, inside the beyond beautiful Casa Quién Gallery, El Vinyl Bar was born, the only space of its kind in the country.
"The store creates a safe space to gather and share a love of music in a broader and more diverse way than we are accustomed to here in the Dominican Republic," says Amy, who owns the store alongside her partner José. Although it only opened in mid-2017, el Casa Bar has quickly become a cornerstone for the DR's independent music and art circles, hosting talks and workshops, meet and greets, album release parties and live sessions within its shop and café space.
"We specialise in Latin, salsa, merengue, with an interesting section of local artists that are now beginning to press vinyl," says Amy. "We believe in showcasing the regional talent that we grew up with."