Published on
October 27, 2018
Category
Features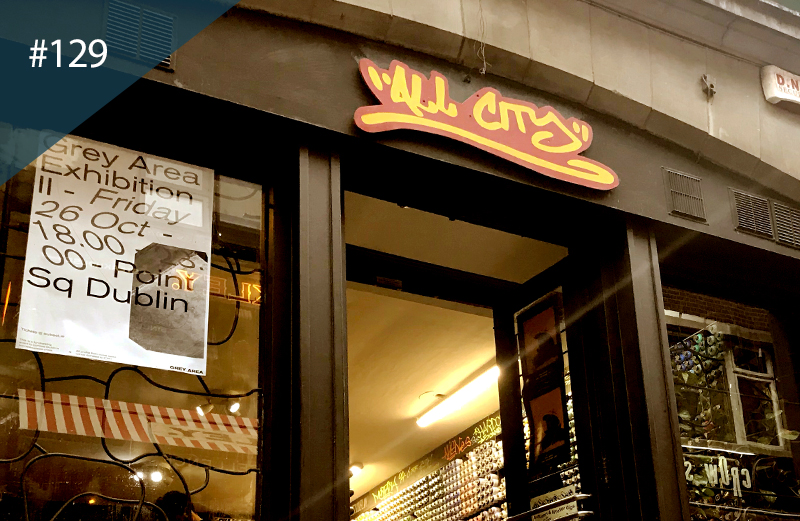 A welcoming HQ for hip-hop, electronic and experimental.
Every week, we pick out one must-visit spot from a different city around the world with photos and a little bit of history. Think of it as a kind of 1000 places to see before you die for record shops.
Our first visit to Dublin takes us to All-City Records – the refreshingly friendly shop and label of the same name. Specialising in hip-hop, DJing, graffiti, and underground dance music, with a regular schedule of in-stores and gigs that foster a sense of community around it, you won't find any record snobs waiting here.
All-City Records, Dublin
Location: 4 Crow St, Temple Bar, Dublin 2, D02 AF84
Go for: Hip-hop, house and graffiti at one of Dublin's oldest record stores.
What's the story?
Dublin's All-City Records specialises in two of hip-hop's five integral elements: DJing and graffiti. Opened in 2001, All-City is one of Dublin's heritage hubs for underground street culture that resonates beyond club walls and dingy basements. "The shop is a meeting point for record enthusiasts, graffiti and street artists, promoters and DJs," says Olan, who manages All-City's day to day with staff members Daire and Lee Kelly." "We try and organise as many events as we can, from in-stores to gigs. We recognise record shops can be intimidating places so we try and make it as open as possible. Mostly we just open the doors."
Boasting their own record label since 2003, All-City have grown into one of the most influential labels on these shores, releasing records from Onra, Folamour, Knxwledge, XXXY and Machinedrum. But given Dublin's far-reaching underground influences, however, All-City is all things for all people. Detroit feel good classics on 12″s, acid trax, funk-laden cuts from Rhythm Section and Selvagem and a healthy selection of material that fuels wide-eyed 2am memories across the city every weekend.