Published on
November 30, 2020
Category
Features
Top-tier turntables, speakers, and amplifiers to make your records sing.
TURNTABLES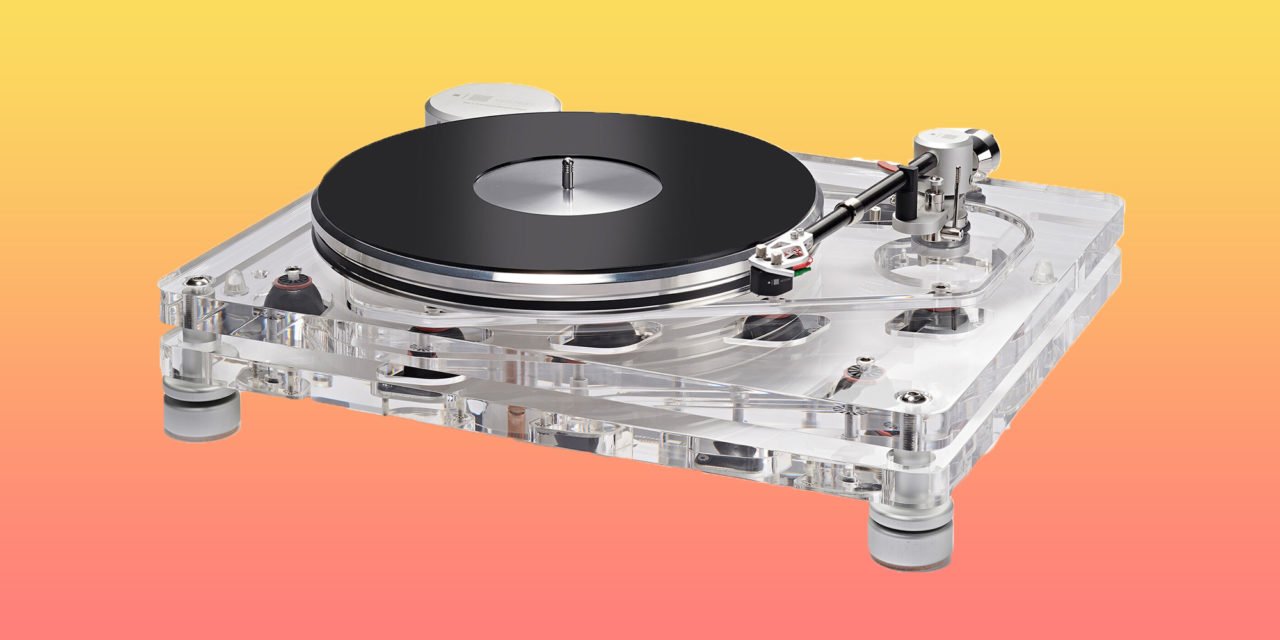 So you've had your mid-range turntable for a while: it's the best, you love it! However, there's a daunting question lingering in the back of your mind, is there more? Well for the enthusiast or self-proclaimed audiophile, the upgrade to the next bracket is completely worth it.
With any price increase you can expect an even more precise attention to detail – whether it's design, sound quality, or components going into the construction of a turntable. In higher-end turntables, all of these things play pivotal roles in delivering you the utmost, and accurate sound quality you can imagine.
There are a few caveats however: with an emphasis on vibration reduction, you'll typically find features found in budget and mid-range turntables – such as speed change buttons, removable headshells, built-in preamplifiers – removed.
Things such as your phono preamplifier, stereo amplifier, and RCA cables all need to be of a high quality if you want to get the most out of your turntable. Ease of use nor an easy set-up isn't to be expected either.
With a higher-end turntable, the best and worst sound quality is also brought out when playing a record. This means that scratches, dust, imperfections are more noticeable.
Don't let the lack of features dissuade you when choosing a high-end turntable; they are typically removed to minimise unwanted interferences.
That being said, many manufacturers are noticing these caveats and are starting to bring more consumer-friendly, easy-to-use features to high-end line turntables without jeopardising sound quality or overall experience.
Just like with any other turntable you need to assess what fits your needs best, luckily we're here to help you in choosing a high-end turntable that works for you.
NB: Turntables range from £900 to £8000.
---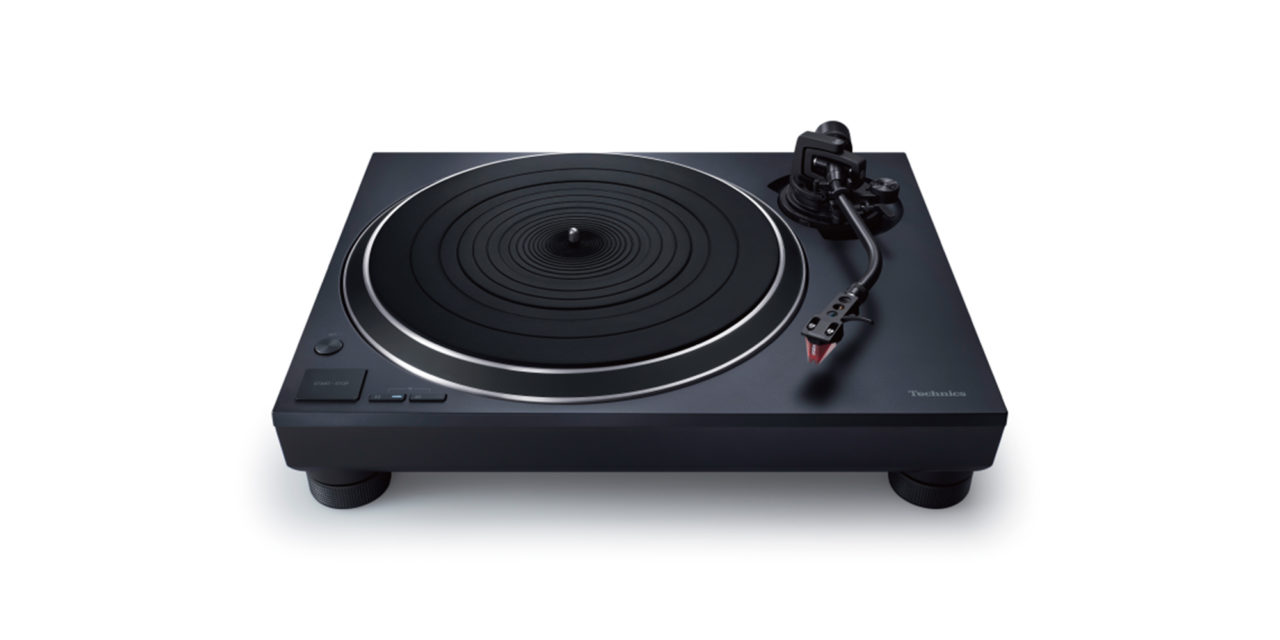 Technics SL-1500C
Price: £900
Pros: Removable Headshell, Ortofon 2m red included, electronic speed change, 3-speed, built-in pre-amplifier, automatic tonearm lift.
Cons: N/A
Verdict: The Technics SL-1500C is a polished iteration of the beloved SL-1200 series. While it does remove the pitch adjustment slider for DJing, it retains the reliability and sonic quality that Technics has built its reputation on.
This direct-drive,three-speed, turntable comes with the Ortofon 2m red cartridge, expect emphasis on your highs and mids, giving you a clear, bright, warm sound profile. A removable headshell allows you to upgrade to any cartridge that fits your needs as well. Ease of use is this deck's middle name, switchable phono preamp and automatic tonearm lift functions allow for a tailored, stress-free experience without the cost of sound quality. High torque, anti-resonance rubber backings, and a new aluminum platter, all play important roles in getting clear, interference-free sound.
---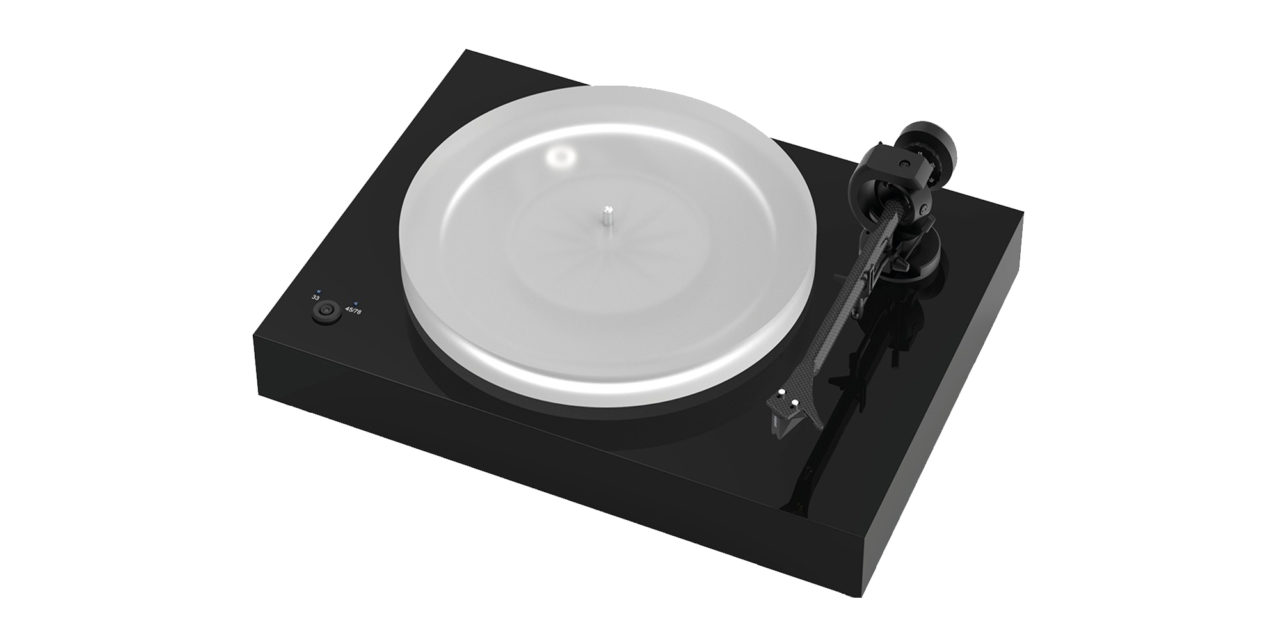 Pro-Ject X2
Price: £999
Pros: Electronic speed control, Three-speeds, can easily upgrade to next-in-line 2M blue stylus
Cons: phono pre-amp needed
Verdict: Great iteration built upon what made Pro-Ject's debut carbon such a popular and great sounding turntable. It also comes with an acrylic platter.
With the X2, Pro-Ject makes some well thought-out upgrades to what made its debut carbon turntable line great decks. The X2's increase in mass gives the turntable an edge in vibration reduction and dampening. This increase in mass paired with Orftofon's 2M silver cartridge, and Pro-ject's acrylic platter, play important roles to ensure a quality, warm and crisp sound profile. Available in four finishes, it also includes a built-in electronic speed control button that allows you to easily change between 33,45, and 78RPM.
---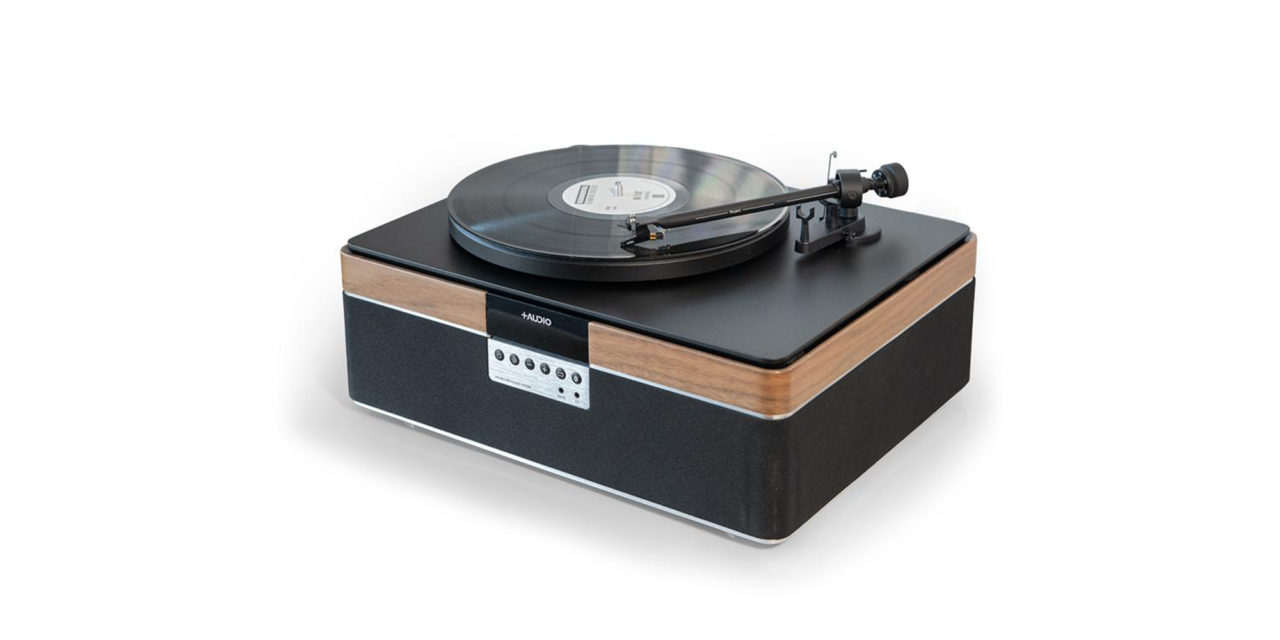 PLUS AUDIO The +Record Player
Price: £1,300
Pros: Bluetooth, built-in preamp, headphone output, USB out
Cons: Would like to see a better pre-installed cartridge
Verdict: Plus Audio's The+Record Player is a turntable designed for the modern age, perfect for those who want an all in one high-fi system to play their records without the hassle.
According to Plus Audio, The +Record Player is "the first high fidelity integrated turntable system." It features Bluetooth, analogue and digital inputs, built-in speakers, USB-charging, pre-amplifier out for a subwoofer, headphone output, and a USB-out for recording records. It does all of this within a compact profile, Ortofon's light tracking OM-10 cartridge, and a Pro-Ject built turntable. Critically acclaimed components were also selected in building the speaker unit, to make sure the sound coming out of it doesn't interfere with the playback of music, while ensuring the sound is also rich and detailed.
---
Cambridge Audio Alva TT
Price: £1,500
Pros: Bluetooth, modern design
Cons: Needs to be paired with a good pair of Bluetooth speakers and headphones for full quality
Verdict: Cambridge Audio Alva TT is an audiophile turntable with high-quality Bluetooth capabilities.
Cambridge Audio Alva TT is a beautifully designed, easy-to-use, direct-drive turntable with high-quality 24-bit audio codec Bluetooth capabilities. A custom-built Alva moving coil cartridge is pre-mounted. With this cartridge, you can find an emphasis on the low-end, this does not come at a cost of overall sound quality or clarity. This turntable is best for those looking for an audiophile experience with high-quality Bluetooth functionality.
---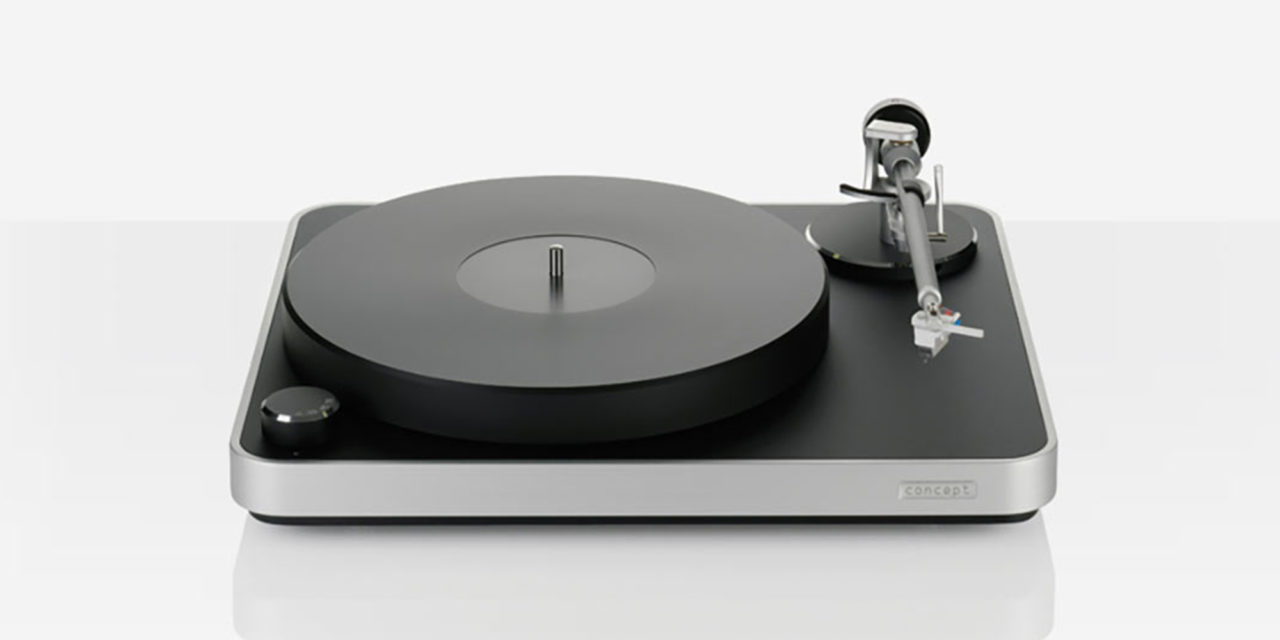 Clearaudio Concept Active Wood Turntable
Price: £2,000
Pros: Built-in headphone amplifier, built-in phono pre-amplifier,
Cons: Does not include dust cover
Verdict: Coming in various stylish finishes, including an eye-catching one-piece birch plywood. This turntable is best suited for someone who wants a high-quality experience that can be played through speakers or directly through the turntable into headphones.
Clearaudio's new, belt-driven, three-speed turntable – the Concept Active – comes with a built-in phono pre-amplifier, and a headphone amplifier. This turntable gives you a plug-and-play audiophile experience straight out of the box. Don't worry though, if you already have a killer pre-amplifier, the Concept Active's built-in pre-amplifier can be disabled with the flip of a switch. Paired with its preinstalled moving magnet or moving coil concept cartridges ,and either Clearaudio's magnetic-bearing concept tonearm or Satisfy Kardan Aluminium tonearm, you can expect refined precision to sound quality. It also has a great chassis design that aids in dampening unwanted sound, resonance, and noise.
---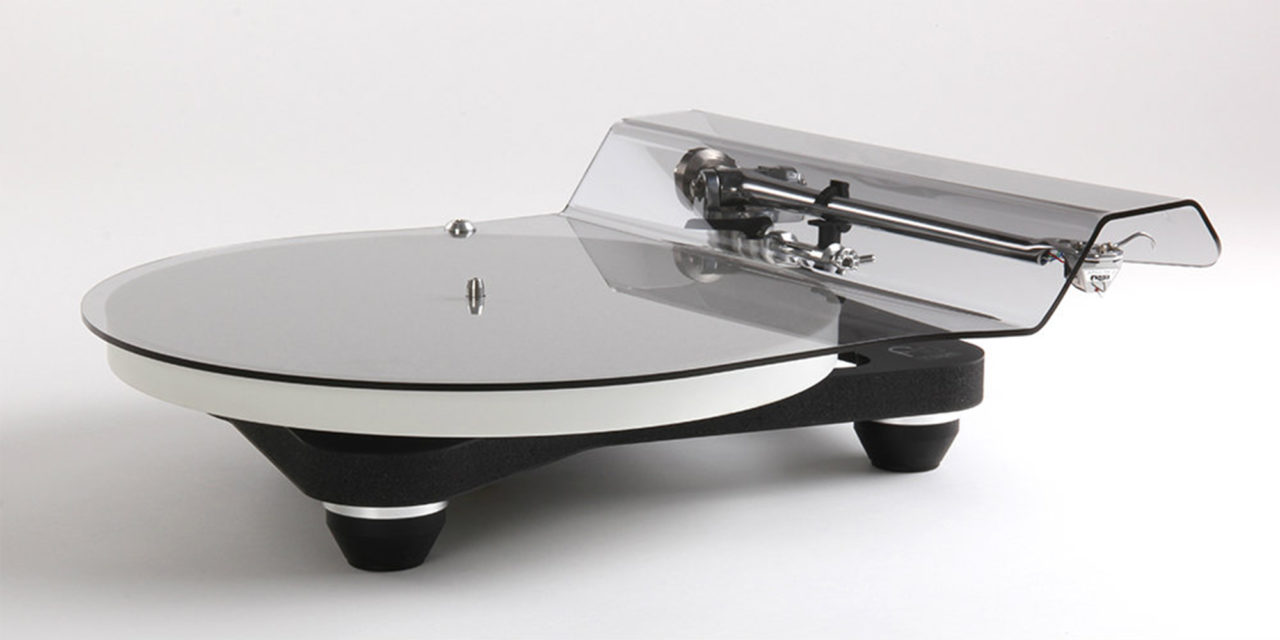 Rega Planar 10
Price: £4,499
Pros: Detailed sound, lightweight
Cons: Requires a well-matched hi-fi set-up (speakers, audio cables, preamp, etc) for full experience
Verdict: The Planar 10 brings the Naiad's £30,000 experience to a cheaper price point, while keeps quality at its forefront.
Rega's new Planar 10 is built off of its £30,000 Naiad, the Planar 10 brings an exceptional high-end turntable experience at a well-deserved price point. Vibration reduction is at the forefront of this turntable's design – it includes ceramic platter and a newly developed aluminum RB3000 tonearm. Rather than offering the warmth or sound coloration you may be used to with other turntables, the Planar 10 aims to deliver an experience as close to the original recording as possible. The result is a substantial, high-end model, from one of the UK's most reliable, no-nonsense brands, and a turntable for those that look for both substance and style.
---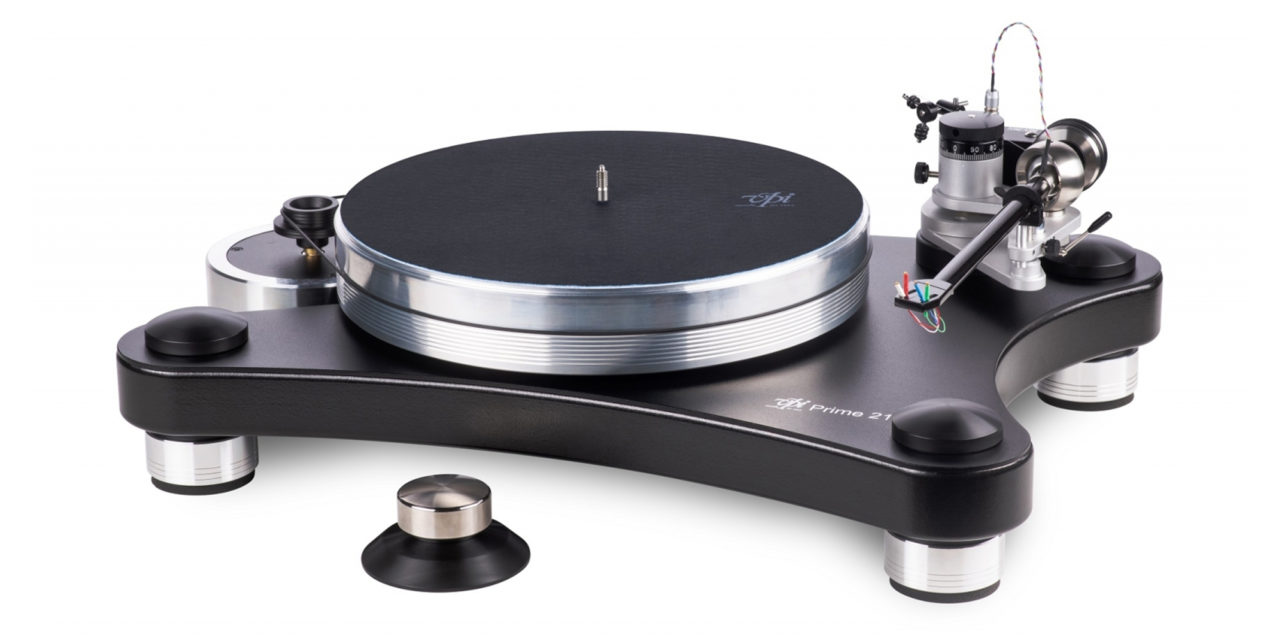 VPI PRIME 21/21+
Price: £4,500/£6,500 (with VPI Shyla cartridge upgrade)
Pros: Easy set-up, 3D-printed unipivot tonearm, record clamp included.
Cons: Phono pre-amplifier needed
Verdict: VPI has four decades of refined turntable experience under its belt and that shows with its new Prime 21/21+ turntables, tailored for those who want top-of-the-line audiophile sound quality without the headache that comes with a detailed set-up.
Merging the world of audiophile and ease of use isn't always a match made in heaven, with VPI's new Prime 21/21+ they show us that can be achieved. The Prime 21/21+ takes all of the original PRIME model features such as a 3D-printed unipivot tonearm (boasting less resonance/distortion), aluminum platter, isolation feet, and a screw-down stainless steel/delrin clamp, and puts it in a package that can be easily assembled in about 21-minutes.
---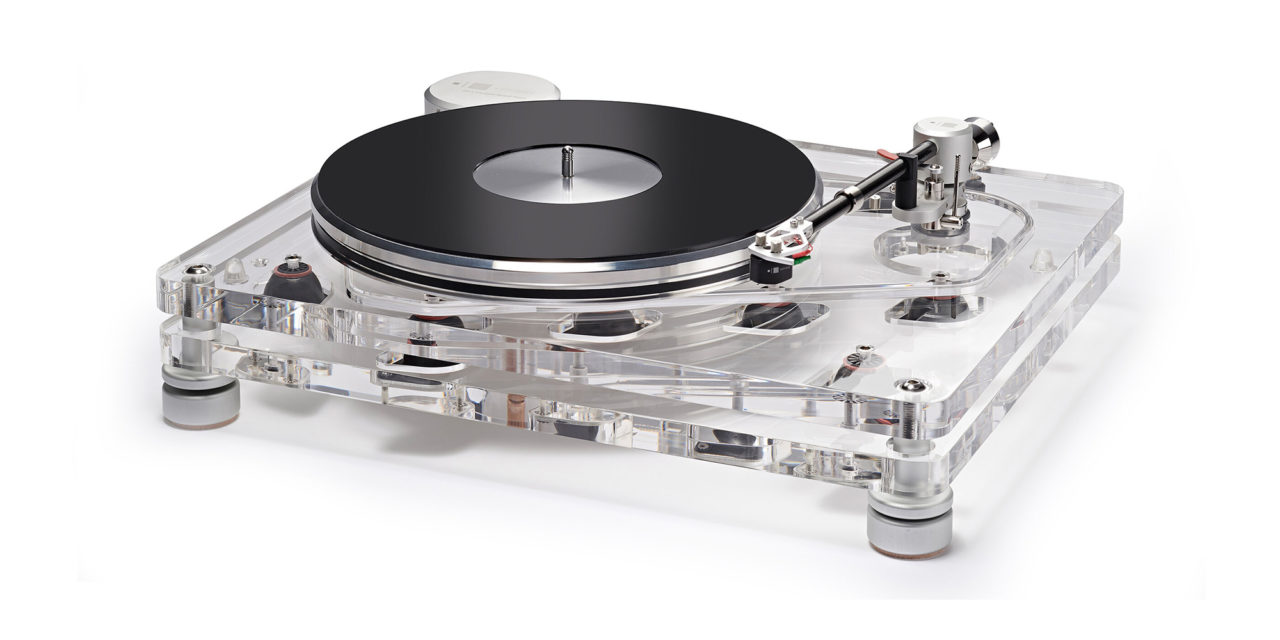 Vertere Acoustics MG-1 MkII
Price: £7300
Pros: Very detailed sound, build quality, high-quality RCA cables,
Cons: Need a very detailed system to fully experience turntable, no built-in preamp
Verdict: The MG-1 MKII is made for the enthusiast audiophile who wants a turntable that can bring the best out of their systems with unparalleled sound quality.
Vertere Acoustics MG-1 MkII's precision and detail is unmatched – the tight, clean, and dynamic sound profile will have you questioning if it gets any better. The refinement is matched with the record player's design and build quality. Vertere Acoustics' high-quality cables are used throughout, while its new redline tonearm cable and motor link cable preserve true analogue audio signals. The main platter consists of a one-piece aluminum alloy, and is paired with a top of the line motor, and main bearing system that gives the deck a smooth, accurate, and silent characteristic like no other.
---
SPEAKERS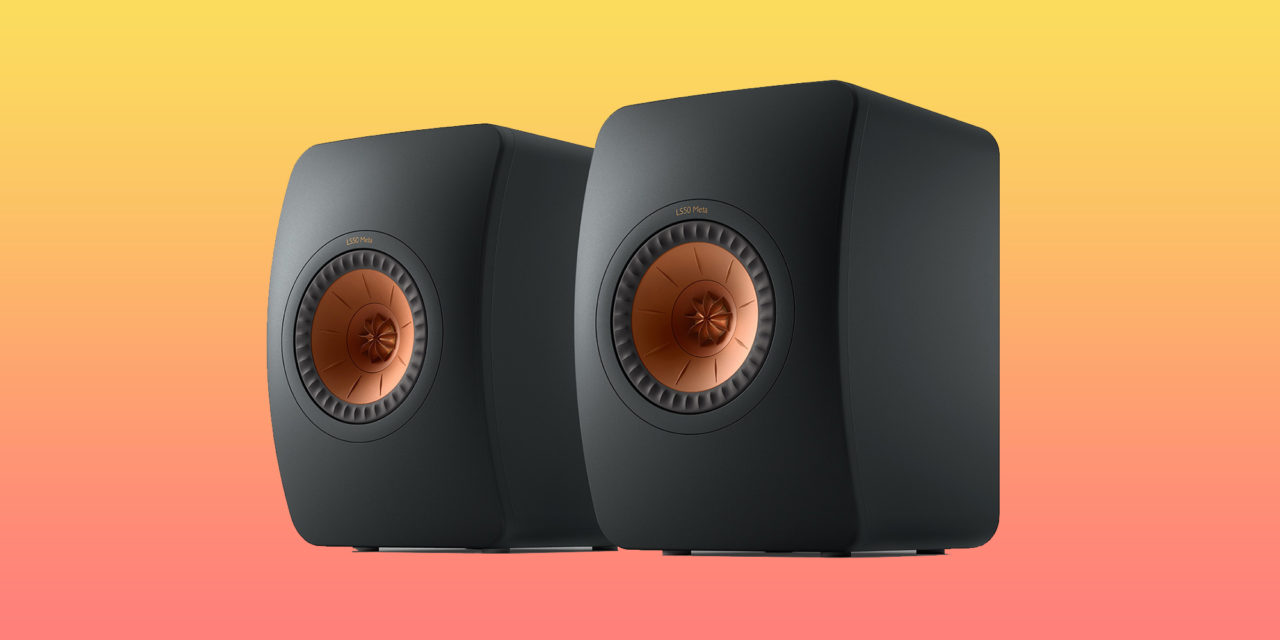 Speakers are arguably the most important part of any system, it's the piece of the puzzle that you'll directly be hearing your music come out of. It's also one of the pieces you can upgrade first, to make an immediate and direct improvement to the sound quality you're getting. That said, while this is indeed the case, if you want to bring out the best from your speakers you will still need a detailed system – turntable, amplifier, wires, etc – to compliment it all the way through.
When moving up in speaker price-brackets you can expect to experience a higher-quality listening experience, with nuanced sounds and instruments becoming more noticeable. Better designed components and higher quality components overall ensure lower resonance, distortion, and interference that can affect your sound negatively. All of this helps you achieve crisper, clearer, and more accurate sound profiles that make it seem like listening inside the recording studio.
Bookshelf, stand-mount, or floor-standing are the three types of high-end speakers you'll find yourself browsing. Bookshelf speakers are small in size, and best suited for smaller to medium-sized rooms. Stand-mount speakers are larger than bookshelf, and typically are placed on floor-mounts. Floor-standing speakers are designed to sit directly on your floor and stand tall, best for larger-sized rooms.
The choice between active (wall-powered, typically have wireless features), and passive speakers (need an amplifier to power them) still holds true here. When choosing the right pair of high-end speakers for you, it is always best to listen to speakers in person, if you can.
We know it's easy to fall into a rabbit hole while comparing speakers, we've been there! So we've done some of the hard work, and hopefully can help you narrow your search in finding your perfect pair of high-end speakers.
NB: Speakers in this feature range from £999-£5600
---

KEF LS50 META
Price: £999
Pros: Metamaterial Absorption Technology, Uni-Q drivers, compact, futuristic design, low distortion
Cons: Needs a good amplifier to bring the best sound out of the speakers
Verdict: Stellar attention to detail, innovative sound technology, and design all come together at a price point that is absolutely worth it.
The LS50 META's by KEF look and sound like they dropped straight out of the future. Its Metamaterial Absorption Technology (MAT) not seen in any other speaker, is a highly complex, maze-like structure that absorbs 99% of undesired sound. (Sounds pretty out of this world if you ask us.) This results in a remarkably pure, natural sound profile, free of distortion. The speaker's 12th Gen Uni-Q drivers also ensure a 3D sound image across any space they're placed in, meaning the 'sweet spot' to enjoy your tunes is anywhere you stand in that room.
---

Pro-Ject Speaker Box 10 DS2
Price: £1049
Pros: Real wood throughout, airy low end
Cons: N/A
Verdict: Classic looking, straightforward pair of passive speakers that have a tight sound all around.
Pro-Ject's Speaker Box 10 DS2 are a pair of real wood finished, floor-standing speakers that gives the listener a highly resolving and accurate reproduction of sound. Features such as ultra stiff non-resonating MDF cabinets, PCB direct-wired crossover, and an audiophile, 2-way design come together to deliver an airy, controlled low end and mids that make you feel like your favourite artist is playing right in front of you.
---

Wharfedale Evo 4.4
Price: £1198
Pros: Air Motion Transformer twitter, precise sound
Cons: Size and weight can be an issue for those looking for a smaller option
Verdict: Wharfedale brings its flagship sound technology to an less expensive model – great for those who want top of line sound without an astronomical price point.
A large amount of science and research went into developing Wharfedale's £6500 flagship model, the Elysian 4. Luckily for the consumer, Wharfedale took all of that research and development, compacted most of that technology and put it into its Evo 4.4. 200W, 3-way design floor standing speakers, and Elysian borrowed cabinet technology allows the Evo 4.4 Air Motion Transformer(AMT) tweeters to really shine. This AMT tech presents high frequencies to the listener in a precise and accurate manner that not a lot of speakers at this price point can match.
---

B&W 705 S2
Price: £1479
Pros: A lot of bass, wonderfully bright treble
Cons: Extruding top tweeter might limit placement options
Verdict: Unique speaker design, with a soundscape that brings life and excitement to the music you're listening to.
B&W 705 S2 look like they could have come straight out of a '70s sci-fi flick. Inside of this package B&W delivers "precision sound for sophisticated listening" in these stand mount speakers. Carbon dome tweeters designed by B&W raise the speakers' double-dome tweeter breakup threshold to 47khz; extremely accurate detail and imagery is achieved because of this. The speakers' top sitting aluminum-bodied tweeter also gives the unit a unique look while also adding needed resistance to resonance.
---

Amphion Argon 3S
Price: £2000
Pros: Minimal design, titanium-designed tweeter
Cons: Sound might be too flat for some
Verdict: The Amphion Argon 3s are bookshelf speakers made for those who want a compact, and stylish minimal design without compromising sound quality.
These bookshelf speakers leave a lasting impression both sonically and visually. Their minimalist design brings tech typically found in professional studio recording and monitoring to the home, perfect for those who want an accurate studio-like home listening experience. Natural and true sound is at the forefront of the Agron ethos. Smooth highs, a clear transparent mid-range, and an accurate low end bring out new nuances from your recordings.
---

Dali Rubicon 2C
Price: £3840
Pros: Active speakers, wireless, loud, easy-to-use
Cons: No built-in pre-amplifier, uses its own proprietary wireless network
Verdict: The Dali Rubicon 2C's are perfect for the enthusiast who is looking for a great sounding pair of speakers that are active, and have wireless functionality, but stay true to delivering the best possible sound for their vinyl system.
A hi-fi speaker for the modern age, Dali's Rubicon 2C are a pair of active speakers that delivers a refreshing experience, all while keeping the company's signature hi-fi integrity intact. Sitting at the brains of these speakers is Dali's packaged "sound hub". This hub allows you to connect your turntable, other audio units, and Bluetooth devices to be sent out in a zero-loss wireless streaming system that is connected to the Rubicon 2Cs. Dali makes this an extremely easy to use experience with a sound profile that's surprisingly loud and accurate.
---

Dynaudio Contour 20i
Price: £3999
Pros: Dynamic, versatile sound profile
Cons: Good amp is needed to get best of low end
Verdict: Great speaker made for those who listen to music that may have more emphasis on the low end.
These 180W stand mount speakers pack a punch with their compact size. Whether you have your volume almost maxed-out, or less than halfway, you're going to find clear, consistent, distortion-free sound throughout. A refined driver from the previous Dynaudio Contour model gives the speaker a straightforward crossover, and a newly designed tweeter aids in lowering unwanted resonance. Where this speaker really shines, however, is in its low-end frequencies: its bass will have you questioning how it's really coming from such a compact size.
---

Spendor Classic 1/2
Price: £5600
Pros: Vintage look, 200-Watts
Cons: Needs a good amplifier for the speakers to really shine.
Verdict: For those who want a dynamic and vibrant listening experience housed in a retro-looking design, these are tops.
Spendor's new speakers are a symbiosis of modern technology with a vintage aesthetic. Its exterior has an old-school feel, but these speakers are anything but dated – equipped with brand new, state-of-the-art, specifically-designed drivers built by Spendor. The loudspeakers have it all: the low, the mid-range, and the highs all deliver exceptionally, and give you a listening experience that will surely put a smile on your face with every listen.
---
AMPLIFIERS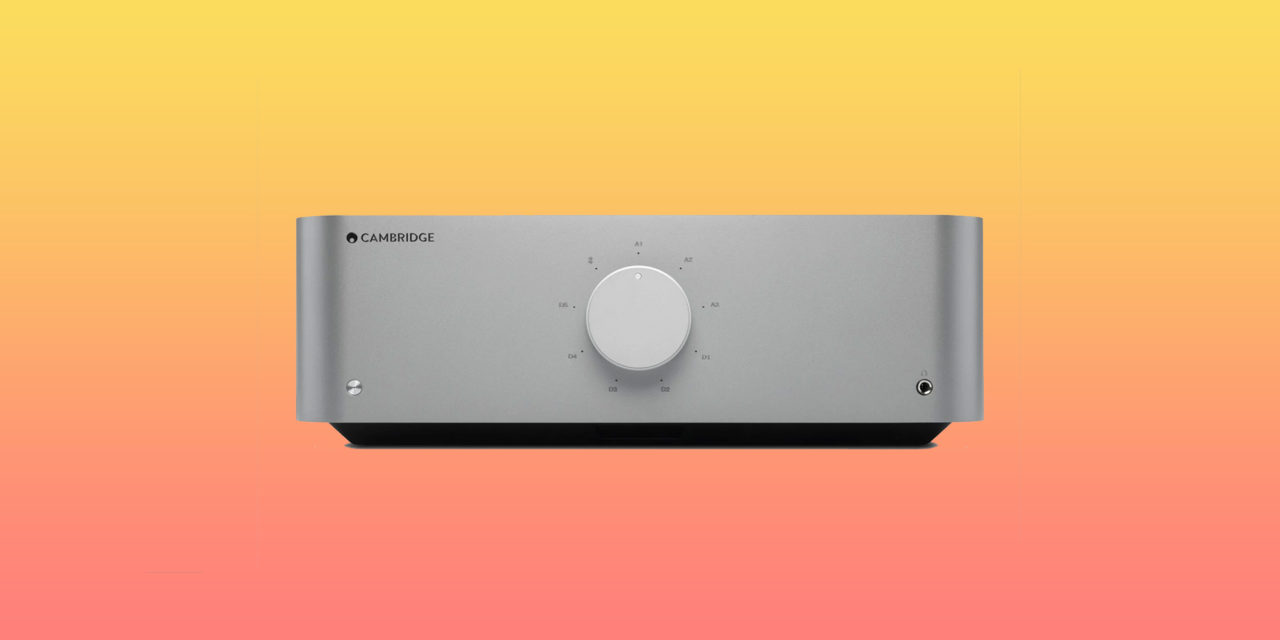 Advancing to the next price bracket of stereo amplifiers, also commonly referred to as "integrated amplifiers", can be daunting, and the question of "is it even worth it" may linger. For the audiophile enthusiast, your system is only as good as the amplifier you have your turntable and speakers connected to. This means that even if you already have a very good turntable and high-end speakers, not having the proper stereo amplifier can limit the full extent of quality you're getting out of your listening experience.
Moving into the "high-end" price bracket for each respective piece your sound system plays an important role. Components like RCA cables, external phono pre-amplifiers, needles, turntable, speakers, etc are all crucial, and require great attention to detail. Your stereo amplifier acts as the main hub for all of this, so it's arguably the most important since everything is going to be connected to it.
When deciding what stereo amplifier is right for you, factors that play pivotal roles in deciding the right budget and mid-range amplifiers still hold true. You want to make sure that the features included fit your needs. Bluetooth capabilities, digital inputs,AM/FM receiver, built-in phono preamp etc, are the type of questions you should be asking yourself when trying to make a decision for a stereo amp.
You also want to make sure that your amp is powerful enough for you to power your passive speakers.
With high-end stereo amplifiers, you are also getting more attention to detail in build quality, as well as the components within. These come together to give you clear, accurate, and precise sound quality that is distortion and interference-free.
In this guide, we pick eight of our favorite high-end amplifiers.
NB: Amplifiers range form £999 – £6400
---

Arcam SA20
Price: £999
Pros: Built-in MM pre-amplifier
Cons: Dated looking design
Verdict: Arcam utilizes its years of hi-fi experience to deliver amplifier that's straightforward and easy to use.
The Arcam SA20 is a 90W per channel, integrated amplifier that gets the job done. With 4 analogue inputs, 3 digital inputs, and a built-in phono input, all of your devices should be covered. Class G amplification technology is also used in this amplifier, meaning a combination of Class A's tech for low-level signal processing is there but the amplifier is also able to draw more power when needed. This in turn gives you an efficient and diverse listening experience, no matter what type of genre of music you're listening to.
---

Hegel H95
Price: £1500
Pros: High quality DAC, minimal design, 6 digital inputs
Cons: No built-in phono pre-amplifier
Verdict: Hegel offers a tight package with its 2 x 60 W integrated amplifier that is able to easily switch between your vinyl system, and your digital audio units, without any noticeable decrease in sound quality.
The H95 is a modern integrated amplifier that makes sure that all of your analogue and digital audio sources are covered. It includes 2 RCA analog inputs, 6 digital inputs, a line out, and a headphone output. A high-quality Hegel made DAC (digital to audio converter) system makes sure that your streaming and digital audio units sound just as good as your turntable. Hegel's Soundengie 2 tech is also included to get rid of unwanted frequencies and distortion.
---

NAD M10
Price: £2199
Pros: Compact, High quality DAC, voice control, 2 analogue inputs
Cons: No headphone output, no phono pre-amplifier
Verdict: The M10 is a stereo amp ready for the modern era, lots of digital inputs, along with 2 analog inputs, are all brought together into a compact intuitive design.
The NAD M10 is modern, compact, and powerful. This 100W, 32BIT DAC included, integrated model is an amplifier that is ready for the future. While it offers BluOS – an advanced multi-room network streaming operating system – voice control options, airplay, and digital inputs, it doesn't neglect your vinyl set-up as a result. Two analogue inputs are built-in, as well as a pair of pre-outs. At 100w continuous, or 160w into 8ohms, or 300w into 4ohms, you'll have a tonne of power for your speakers to get a loud, full sound.
---

Marantz Model 30
Price: £2700
Pros: Ton of analog inputs, timeless design, headphone out, treble and bass control on front
Cons: No digital inputs
Verdict: The model 30 carries Marantz's 65 years of experience with a badge of honor. Highly recommended for anyone looking for an amplifier to power their vinyl-focused system.
Marantz is known for its amplifiers – attention to detail, sound quality, and style are all things one can expect from this brand, and the Model 30 is no exception. Built to last for generations, not only does the Model 30 have a timeless look, high-quality components are seen throughout this unit. A custom-built circuit board, simplified signal path, and an input impedance selector all come together to give you a crisp and vintage-feeling listening experience. The Model 30 is also musically tuned to Marantz's 65-years of audio experience quality.
---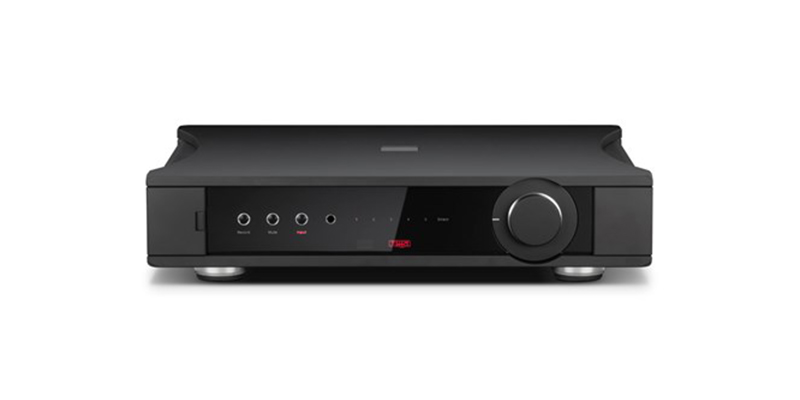 REGA AETHOS
Price: £2999
Pros: Headphone out, strong build quality, 5 analogue inputs
Cons: Menus are not intuitive, no built-in preamplifier
Verdict: While some may find the Aethos design to clunky, its surprisingly strong build is matched by its ability to deliver top notch quality of sound.
Rega Aethos is straightforward but mighty. What the Aethos lacks in design points it gains in what's under the hood. Headphone out, five analog line-level inputs, and a preamp out are all included, and the Aethos offers this while operating at 156 W per channel into 6ohms. The amplifier offers transparent and neutral sound, best suited for those who want a full sonics with minimal audio distortion.
---

PS Audio Stellar Strata
Price: £2999
Pros: 5 digital inputs, 3 analogue inputs
Cons: No built-in phono stage
Verdict: This 150W per channel amplifier has a headphone amplifier, built in DAC, streaming capabilities and integrated Wi-Fi, making it future proof, but also equipped enough to run your turntable thanks to is analogue inputs.
The Stellar Strata may seem like a relatively basic, straight to the point amplifier at a quickly glance. However, a closer look will reveal that it's a feature-packed, modern amplifier that can keep up with any system. It includes high-quality streaming capabilities, integrated Wi-Fi, a headphone amplifier, a built-in DAC, a mobile app to control everything, and a class A balanced analog pre-amplifier. it's also 150 Watts per channel.
---

Cambridge Audio Edge A
Price: £5499
Pros: Pre-amplifier out, high quality bluetooth capabilities
Cons: No built in phono stage
Verdict: The Audio Edge A is a well designed, and minimal amp, that's versatile enough to meet the needs of your vinyl system, home theater, or streaming devices.
Cambridge Audio's Edge packs minimal straightforward design with a punch. Trials and tribulations went into constructing this amplifier, every component was tested by ear, resulting in a highly tailored, refined musical experience. It is this attention to detail that gives you clear, accurate sound that utilises an innovative, bias voltage system to allow the amplifier to run cooler and reduce distortion.
---

Copland CTA408
Price: £6400
Pros: Tube amplifier, great warm sound, built-in phono stage
Cons: No digital inputs, no DAC, no bluetooth, large size
Verdict: Copland's CTA408 offers a unique listening experience that is warm with a well rounded bass response. Recommended for those who are looking for a tube amplifier that can power their speakers, and bring out the best from their turntables.
The CTA408 may be large in size but once you hear what it offers you'll be making room for it in your home. Thanks to its integrated amplifier tube system, warmth like no other is brought to your soundscape, especially when you're listening to records. Made with audiophiles in mind, there are a plethora of analogue inputs in the back of the unit, which include MC and MM phono inputs.
---