Published on
July 21, 2014
Category
Features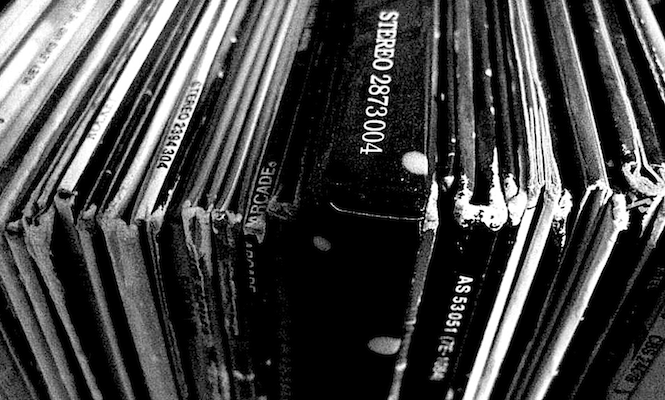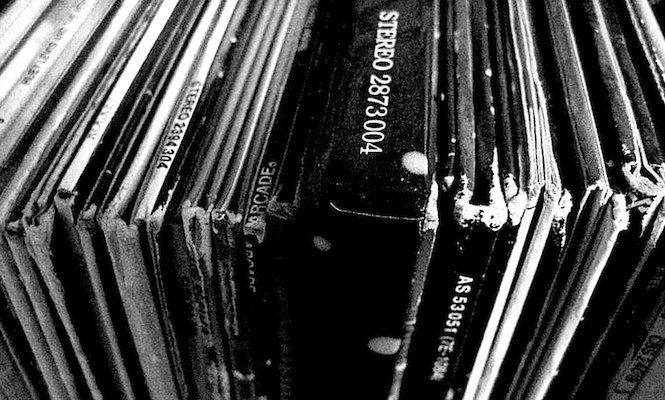 The Vinyl Factory select the 10 most essential vinyl releases of the last 7 days.
No sign of things slowing down as we approach silly season, with this week's haul looking fresher than your average, with some absolute gems, starting with Holly Herndon's superb screen-printed 10″, that Caribou track you're probably sick of hearing by now but should probably still own on vinyl, and a reissue for Larry Levan's class Action classic 'Weekend'. With the World Cup old news, we've got a couple of stunning Brazilian records to ease the withdrawal, while Wah Wah 45's serve up a Canado-Haitian private press rarity for good measure.
Scroll down for our definitive across-the-board rundown of the week's new vinyl releases as selected by The Vinyl Factory's Chris Summers, Patrick Ryder, James Hammond and Theo Leanse. 5 singles and 5 LP's every 7 days that are unmissable additions to any collection.
---
Singles
---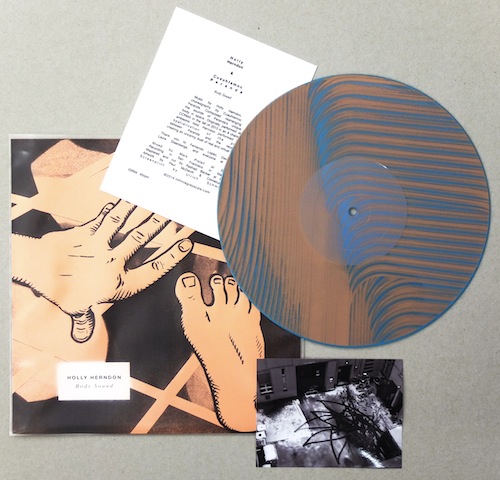 Holly Herndon
Body Sound
(Infinite Greyscale)
One of the more refreshing voices in electronic music at the moment, Holly Herndon's is a name we're become increasingly familiar with as she finds innovative ways of exaggerating and expanding acoustic sounds through digital means. One side music/ one side screen print, her latest 10" is a beauty that brings the movement and breath of dancer Cauahtemoc Peranda to the forefront. The oft ignored and sonically omnipresent when magnified and twisted around Herndon's sonic suggestions of a beat/shifting piston, become truly surreal. Highly recommended.
Listen HERE.
---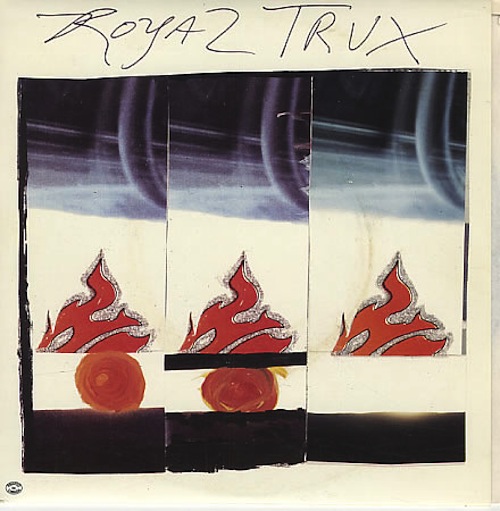 Royal Trux
Hero Zero
(Drag City)
This week, Drag City celebrated their own Record Store Day with the re-release of three of their first ever releases. Pavement's 'Demolition Plot J-7', A New Zealand compilation called 'I Hear The Devil Calling Me' and this one – their first ever release – Royal Trux's stone cold and fried out 'Hero Zero'. Solid proof that Neil and Jennifer started just as they ended in a spectrum of psychedelic, lo-fi magic. Limited. Gold vinyl. Be quick.
Listen HERE.
---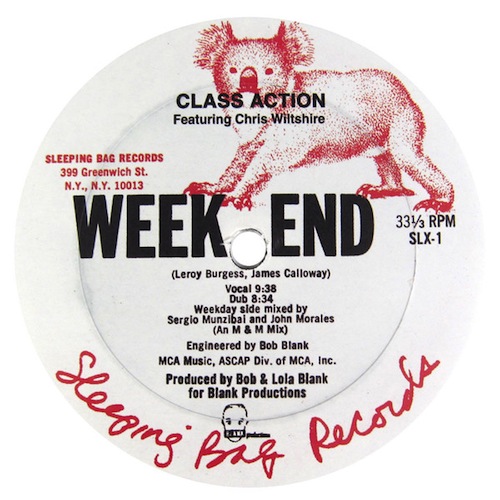 Class Action
Weekend
(Sleeping Bag)
Essential 12″ reissue from the sweaty armpit of the Paradise Garage. Under the guidance of Larry Levan and Bob Blank, Class Action's peak time party hit was originally released in the late 70's and played to death by Levan before the official release of Levan's remake in 1983 really took off. Shuffling percussion, subaquatic bass, jazzy synths and a heavy dose of righteous vocal work by Christine Wiltshire, you shouldn't really need us to tell you 'Weekend' is as essential as they come. Snap it up while you can.
Listen HERE.
---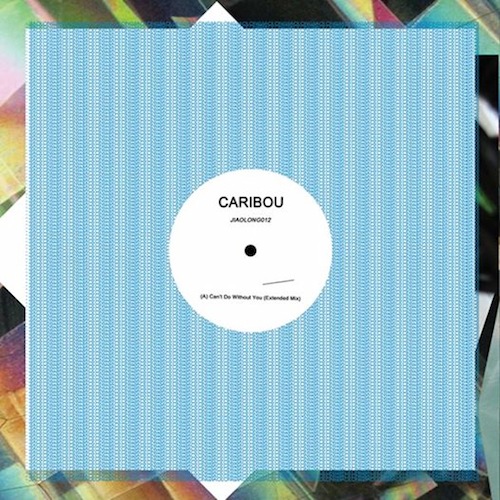 Caribou
Can't Do Without You
(Jiaolong)
Dan Snaith is back as Swim-era Caribou for a single-sided 12″ you'll have all heard by now. Despite being somewhat predictable, 'Can't Do Without You' pushes all the right buttons and does everything Caribou fans will want it to with the added pep of Dan Snaith's extended mix making explicit where it will be best enjoyed this summer. If you think you've heard it all before just remember that when this sells out you'll wish you bagged a copy for posterity. Deeply nostalgic, 'Can't Do Without You' already feels like an elegy to the sweet summer of 2014, so imagine what it'll do to you when you dig this out in 20 years and remember where you where when it made your night.
Listen HERE.
---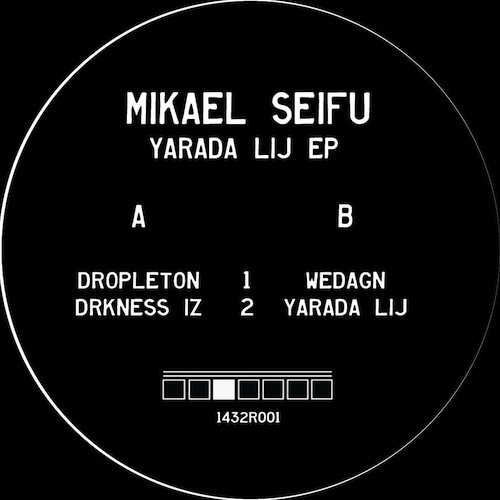 Mikael Seifu
Yarada Lij
(1432R)
Washington DC may have become synonymous with the smooth sounds of boogie via PPU, and the synthetic house of Beautiful Swimmers, but 1432R are introducing a new player into the game, with a wild style of his own. Melding the folk sounds of his native Ethiopia with gloomy soundscapes a la Burial and hard hitting hip hop snares, Mikael Seifu is giving Gifted & Blessed a run for his money in the Technoindigenous stakes. This assured debut covers a fair bit of ground, moving from Bradock-esque bump and grain to exotic and emotive sunrise euphoria, but retains a cohesive sonic vision unique to the young producer. I think we'll be hearing a lot more from Mikael Seifu in the future.
Listen HERE.
---
LP's
---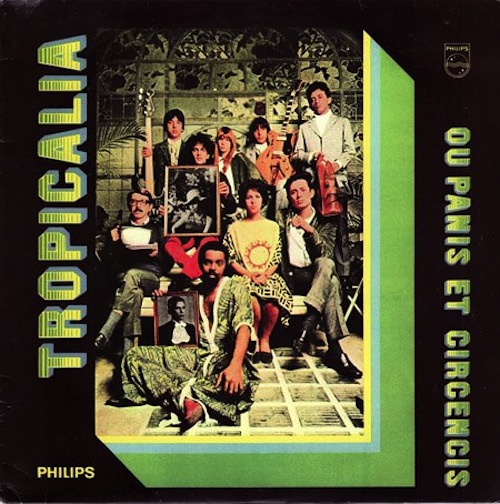 Various Artists
Tropicalia: Ou Panis Et Circencis
(Soul Jazz)
Initially released in 1968 as a playful and subversive collaboration, this ended up becoming a distillation of a movement and a manifesto for Brazil's tropicalistas – the youthful voices of sonic innovation who saw no boundaries to what sounds they could cannibalize and morph into their own unique blend of sun bleached, psychedelic pop music. An incendiary fuck you to the fascistic gatekeepers of cultural purity- namely the Brazilian government of the time- all the key movers and shakers of the scene came out to play, and make this more than a mere compilation with it's intertwined narrative and orchestration. Gilberto Gil, Caetano Veloso, Tom Ze, Os Mutantes, what's not to like?
Listen HERE.
---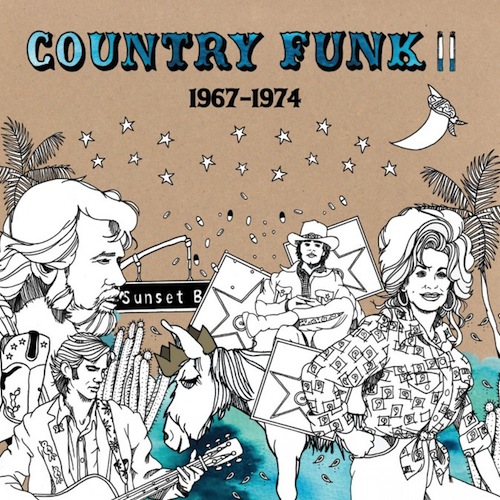 Various Artists
Country Funk Vol 2 1967-1974
(Light In The Attic)
Volume 1 was a non-stop, beer chuggin, Marlboro smoking delight, turning some people on to the fact cowboys could funk out. Well it doesn't stop with Volume 2, it just dives a little deeper and unearths dome real delights. Willie Nelson, Dolly Parton, Kenny Rogers and Townes Van Zandt all step up with some serious groove in their stride but it's the lesser known artists that really shine – Donnie Fritts, Great Speckled Bird and Hoyt Axton to name three. A fine follow up and again, very essential.
Listen HERE.
---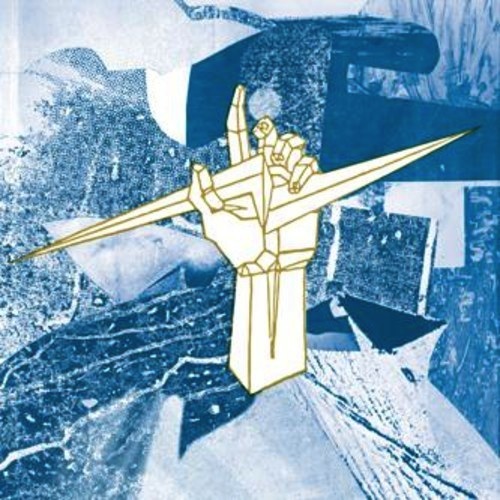 Lightning Glove
Radical Zoo (Nothing)
(Ono Tesla)
Broadcasting out of the concrete depths of Manchester's Islington Mill, Ono Tesla made a big impact on the underground with the experimental beauty of last year's EP from Portugal's Negra Branca. This latest transmission comes from Lightning Glove, an audio visual collective who document the everyday frustration of life in Prague's underbelly. Radical Zoo continues the riotous lineage of Suicide, Cabaret Voltaire and Front 242 but takes its experimental nihilism further. The LP bristles with a barely restrained anger, most obvious in the uncompromising and abrasive drum programming, caustic synth lines and yelping Mark E Smith styled vocals. Available as a strictly limited vinyl pressing with a gorgeous risograph sleeve by Michael Holland, this unique record demands a place in your collection.
Listen HERE.
---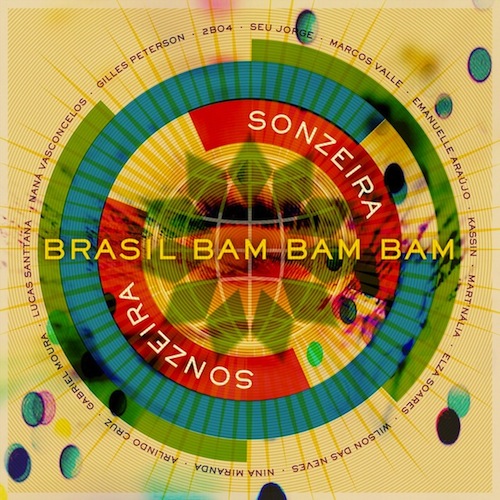 Sonzeira
Brasil Bam Bam Bam box set
(Brownswood / Talkin' Loud)
Gilles Peterson does for Brazil what his Havana Cultura project did for Cuba a few years back, overseeing a refreshed line-up of legendary Brazilian musicians for an overview of the rhythms and cultures from all corners of the country. Big hitters like Seu Jorge, Elza Soares and Marcos Valle join young talent on what Peterson calls "Buena Vista meets club culture", and although it's been around for some time now, there's finally a 4LP box set to get stuck in to too, of which there are just 50 copies.
Listen HERE.
---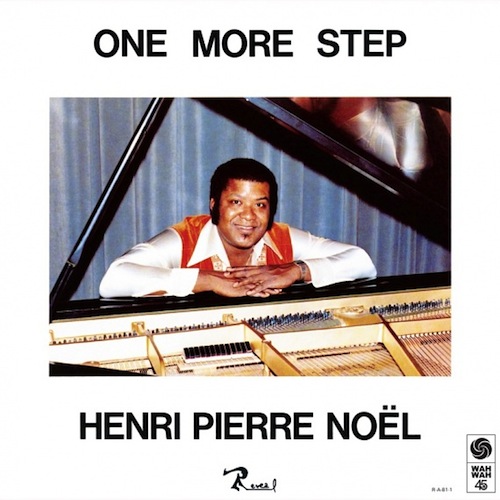 Henri-Pierre Noël
One More Step
(Wah Wah 45s)
Henri-Pierre Noël is one of the finer musicians to be winched back to the surface by industrious reissue labels trawling America's grand reservoir of private press vinyl. With his first offering Piano going down a treat in 2012, Wah Wah 45s have returned to breathe life into One More Step, as further evidence of Noël's unique 'Kompa funk' sound which combined elements of his native Haiti with the jazz, funk and disco of his adopted home in North America. One of those holy grail records you only hear about when they're getting a reissue, Noël's private press originals going for $100 and upwards, so don't hang about.
Listen HERE.