In 1983, fashion photographer, graphic designer and guitarist Steve Hiett released Down On The Road By The Beach, a collection of guitar-led panoramas, oceanic instrumentals, and dreamlike cover versions. In the intervening thirty-seven years, the album became a cult classic, coveted by collectors around the world.
Then, just weeks before Be With and Efficent Space's long-awaited reissue in 2019, Hiett passed away, leaving an absence – much like the album's striking cover – at the heart of the whole affair. Martyn Pepperell traces Hiett's story through the personal testimonies of those who knew him best.
"It's the summer album, the summer soundtrack!" enthuses English art director Simon Kentish, speaking from his adopted home on the picturesque Amalfi Coast in the south of Italy. "On those hot days when you just want to be in the house and cook for the family, on goes Steve's album. My original has flour in the grooves from making ravioli, cooking and listening to vinyl." He's talking about Down On The Road By The Beach, the desert island disc his friend, collaborator and fellow countryman Steve Hiett recorded between Paris, Tokyo and New York for a Japan-only release in 1983.
A mixture of guitar-led panoramas, oceanic instrumentals, and holographic covers of blues, rock, and soul songs, DOTRBTB was created to accompany a photographic exhibition of the same name for Tokyo's Galerie Watari. Crafted by Hiett, Steely Dan session musician Elliot Randall, Japanese art-rock band Moonriders, and producer Naoki Tachikawa, the record has deservedly become a cult classic. "There's a beach and surf vibe, but today you'd say it's dream-pop," says Valli Kligerman, the American-born French singer and journalist who recorded several Balearic singles with Hiett in the mid-'80s. "Certain tracks are almost prog-rock or ambient music, and there is a nostalgic melancholy that's rampant, but the sun is definitely shining. Let's call it insouciance."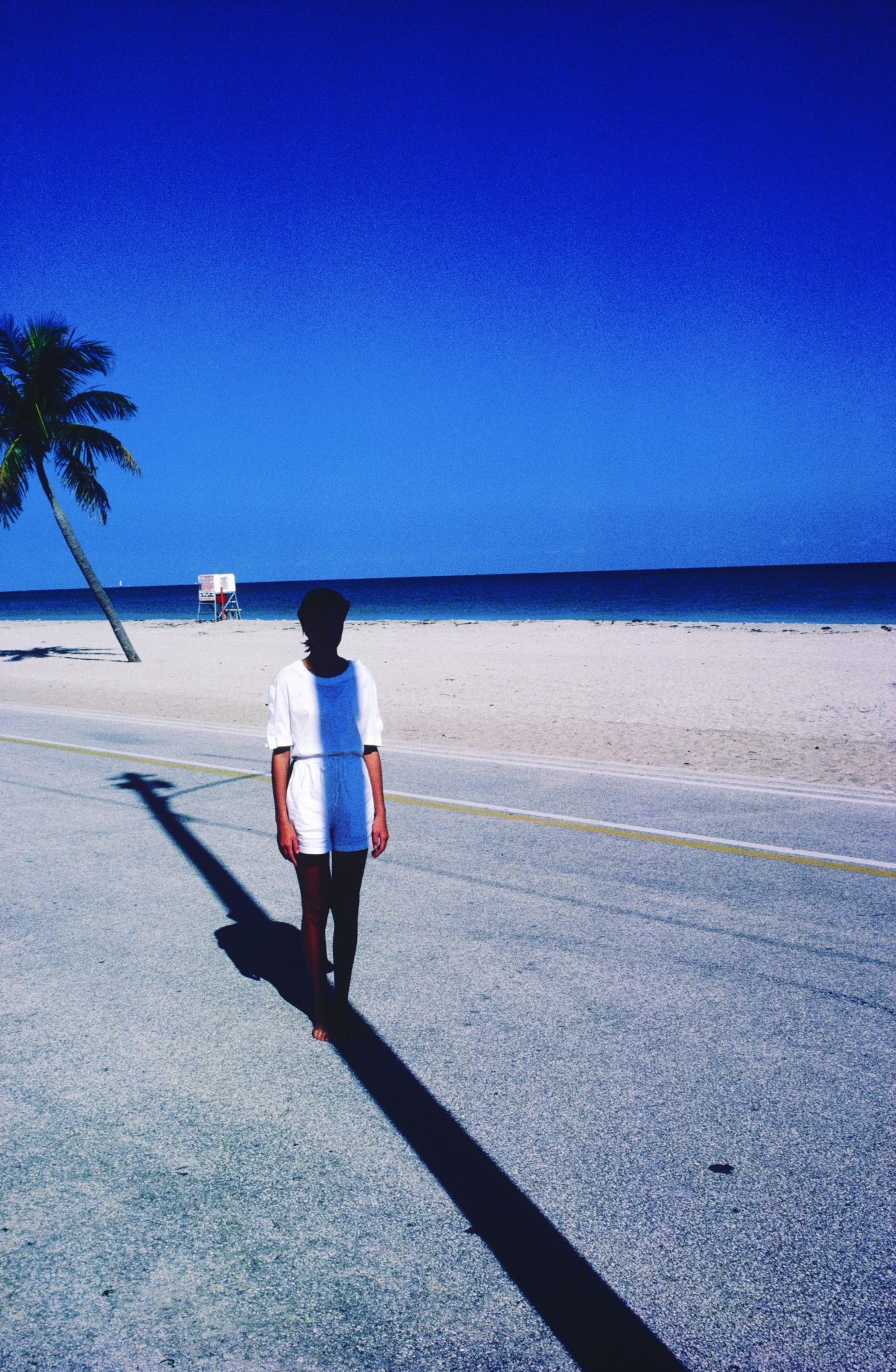 Three years ago, Manchester's Be With Records and Melbourne's Efficient Space began working together towards the worldwide reissue of DOTRBTB and the release of Girls In The Grass, a collection of unreleased instrumentals recorded by Hiett and Kentish in Paris between 1986 and 1997. In late August, Hiett died aged 79 in Montpellier, France, after spending several years fighting cancer. A few weeks later, both albums arrived on record store shelves, a celebratory moment darkened by finality. "All of his work, be it graphic design, photography or music, was all very simple, almost pure," reflects his friend Al Jackson. "Even his emails were stripped to the bone – all lowercase and no punctuation. Although he kept a low profile, there is no doubt he was enormously pleased when his work was recognised and appreciated."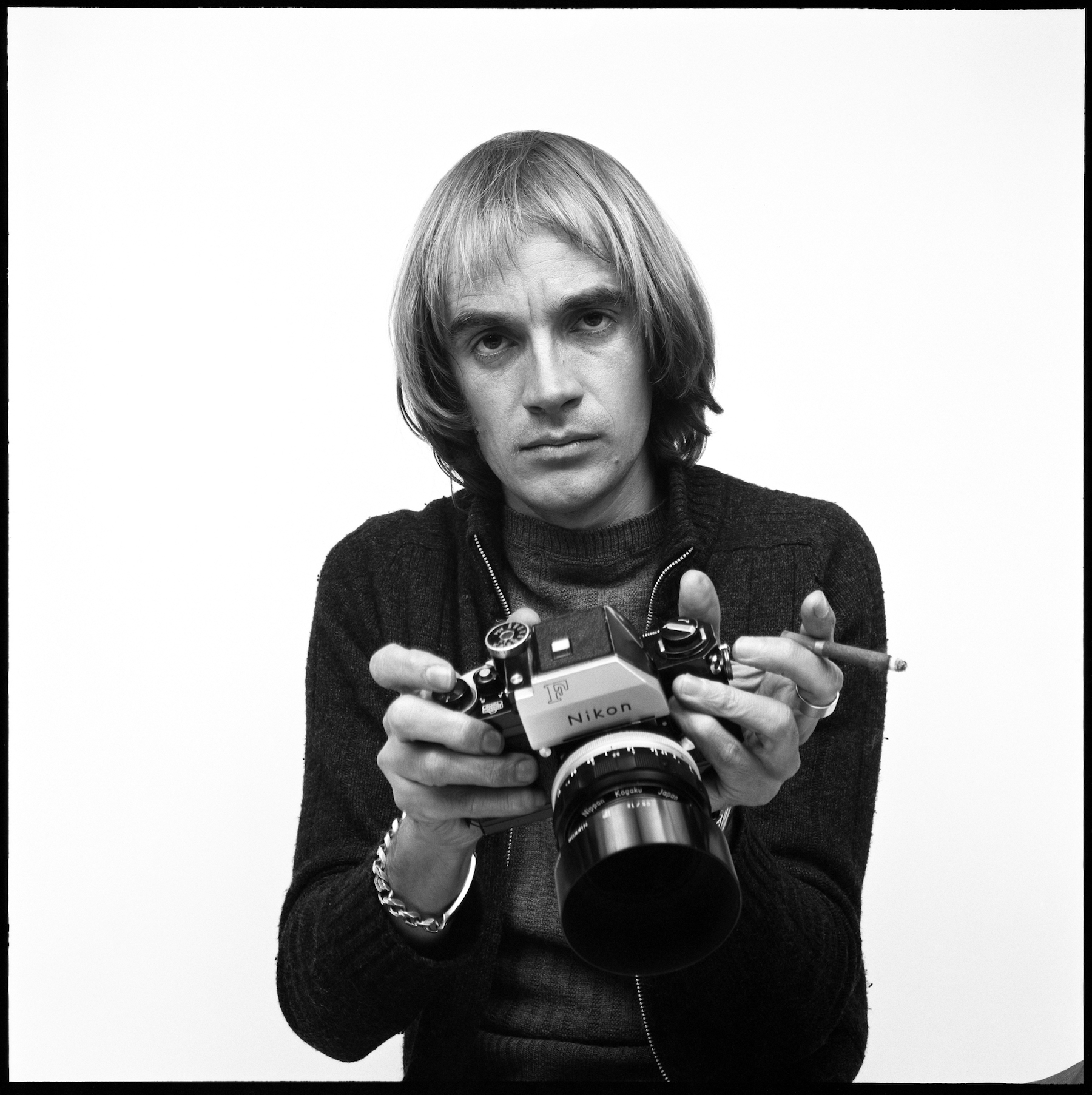 Jackson met Hiett while they were studying at the Royal College of Art in London in the mid-'60s. They befriended the singer-songwriter Iain Matthews and played music together in The Pyramid; a Beach Boys-influenced psychedelic pop-rock band. Short-lived, The Pyramid performed a dozen times and recorded two songs written by Hiett for Decca sub-label Deram before disbanding. Matthews went on to join the legendary folk-rock band Fairport Convention and eventually pursue a successful solo career. "Steve [Hiett] went in a totally opposite direction with his photography, and Al also focused his attention on a different way of life by becoming a writer," Matthews explains.
Hiett began his photography career through fashion shoots for London's now-defunct Nova Magazine and live shoots for Rolling Stone – documenting The Doors, Miles Davis, one of Jimi Hendrix's final performances, and his beloved Beach Boys. In the early '70s, he relocated to Paris, where he began a twenty-year working relationship with Vogue Paris and Marie Claire. While living in the French capital, Hiett started to travel to Miami for shoots. Over these trips, he developed the signature look his work would become known for: an early use of flash in outdoor daylight, rich colours, and a compositional eye that made magic out of the mundane.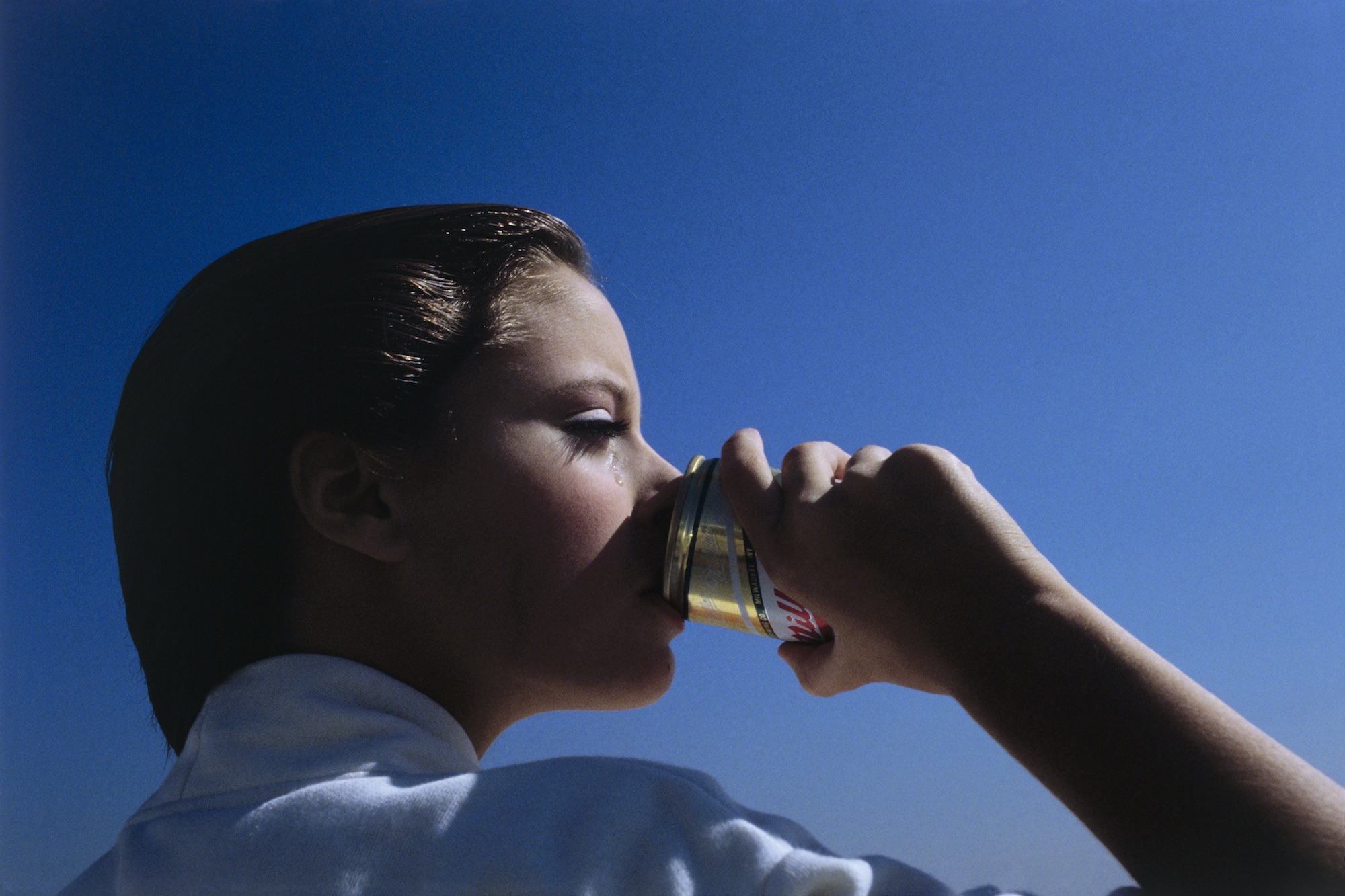 "Steve [Hiett] regarded himself as an image-maker rather than a photographer," explains Michael Kopelman, founder of influential streetwear agency and brand Gimmie Five. "Either way, his use of flash and bold colouration produced eye-catching and startling photography." He was focused on image-making, but he always had a guitar by his side. As Matthews put it to me, "It's my belief that [Steve] turned to photography because he was very good at it. He had an eye. But in his heart, he wanted to be acknowledged as a songwriter and a guitar player."
In the liner notes for DOTRBTB, New York-based writer Mikey IQ Jones observed that Hiett's sun-kissed Florida shoots, in particular for Vogue Paris and the long-shuttered Italian fashion magazine Linea Italiana set the tone for the record. Around the same time, Hiett had been recording guitar for French television adverts. When Galerie Watari inquired about the exhibition and photobook, he shoehorned a 7" into the package. One thing led to another, and soon enough, between sessions at a Parisian radio station, Eddie Korvin's Blue Rock studio in New York, and a Sony studio in Tokyo, the 7″ had expanded into a full LP.
Elliot Randall, who Hiett met through Korvin, played on over half the songs on DOTRBTB, joining sessions in New York and Tokyo. As he told Efficient Space's Michael Kucyk earlier this year, "[Steve Hiett] was a really sweet guy…I think one of the most important things to him was to have fun while doing his art. That certainly held true in the studio in Japan. It was just laughs all the way." Randall's sentiments echo those of Kligerman and Kentish, who both worked with Hiett on music and visuals.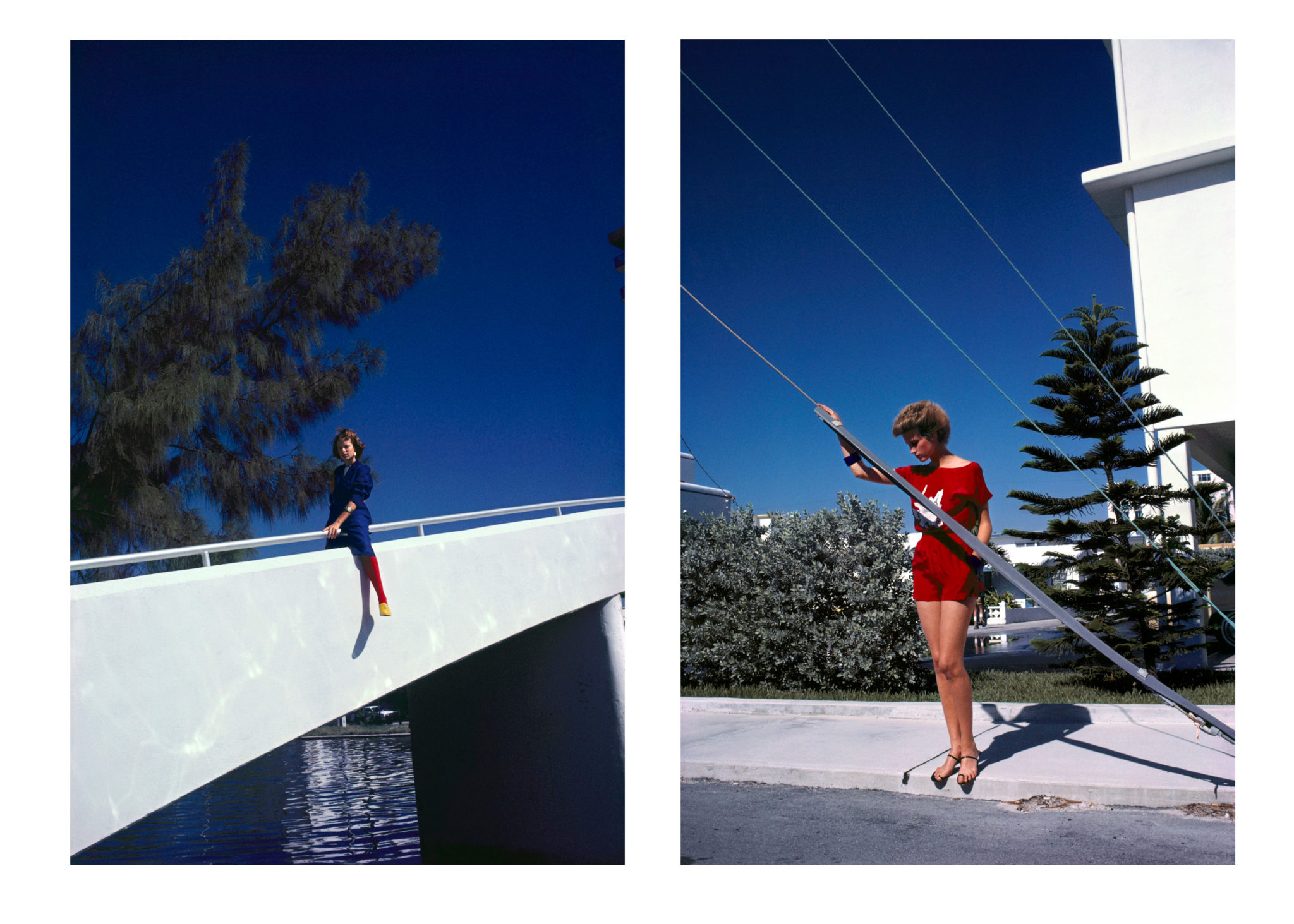 After spending the late '70s in the New York post-punk scene, Valli Kligerman arrived in Paris and formed Chagrin d'amour with the late Grégory Ken. A French pop act with new wave and rap sensibilities, they went on to sell over two and a half million copies of their first single 'Chacun Fait (c'qui lui plaît)'. Hiett saw Kligerman singing on TV, and contacted her through a mutual friend. "Steve was this really well-known photographer, but I never saw him with a camera in his hand, he always had a guitar," she says. "He suggested we record a version of 'The More I See You.' He was talking about Chris Montez's ['60s pop version], but actually, it's a really old song from 1945 by [American composer] Harry Warren."
They recorded in Paris with the English synth-pop band Kissing The Pink, before heading to Florida to film a stunning music video with the crew from US crime drama Miami Vice, while Hiett was on a shoot with the model Jenna de Rosnay, whose first husband was infamously lost at sea on a windsurfing trip. Hiett and Kligerman's version was a hit and came packaged up with photography from Hiett, as well as graphic design created in collaboration with Simon Kentish.
Around the same time, Hiett started coming over to Kentish's home on Saturday afternoons. Between cups of tea and conversations about anything but the music, they began to record the material collected on Girls In The Grass. "Steve was that guy who wasn't interested in football or cars" Kentish remembers. "You could actually wax on about [painters such as] Monet, Ellsworth Kelly and stuff that mattered. We were on a rather artsy vibe." After a few glasses of wine and perhaps a meal, he would fire up his drum machines and synths and put together a backing track – generally influenced by the chuggy dreamscapes of The Durutti Column – for Hiett to groove over with his guitar.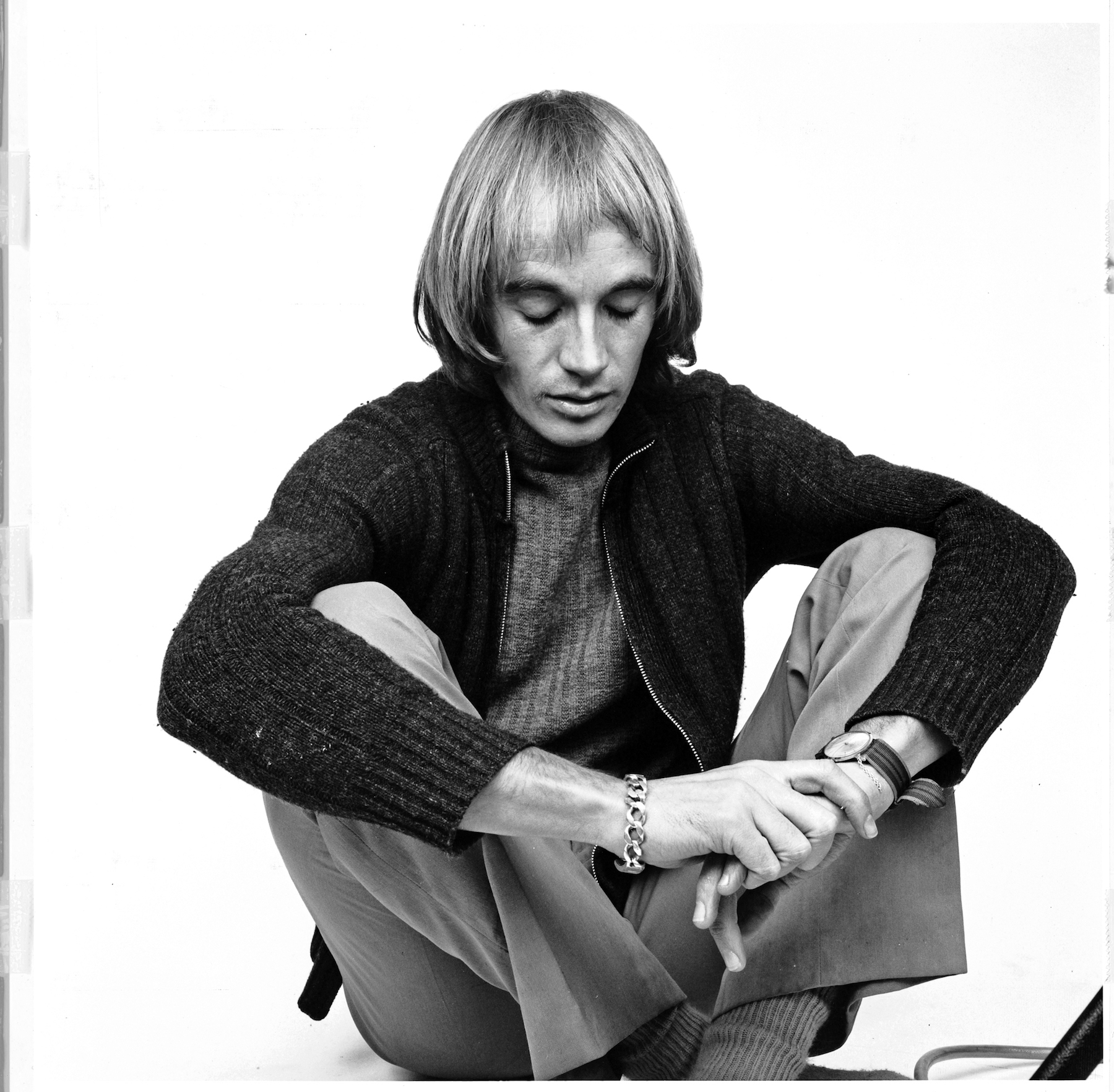 "We were incredibly relaxed, and we weren't trying to prove anything or do anything," Kentish remembers. "We were just having a go, but Steve, all the time, in between shoots, he was always listening and twiddling away. His technique got better and better, he had a voice, and he was always breaking the boundaries." Kentish pauses for a moment, before switching track to talk about Hiett's photography, while simultaneously illustrating the humble genius that extended itself across all of the artistic disciplines Hiett took part in throughout his life.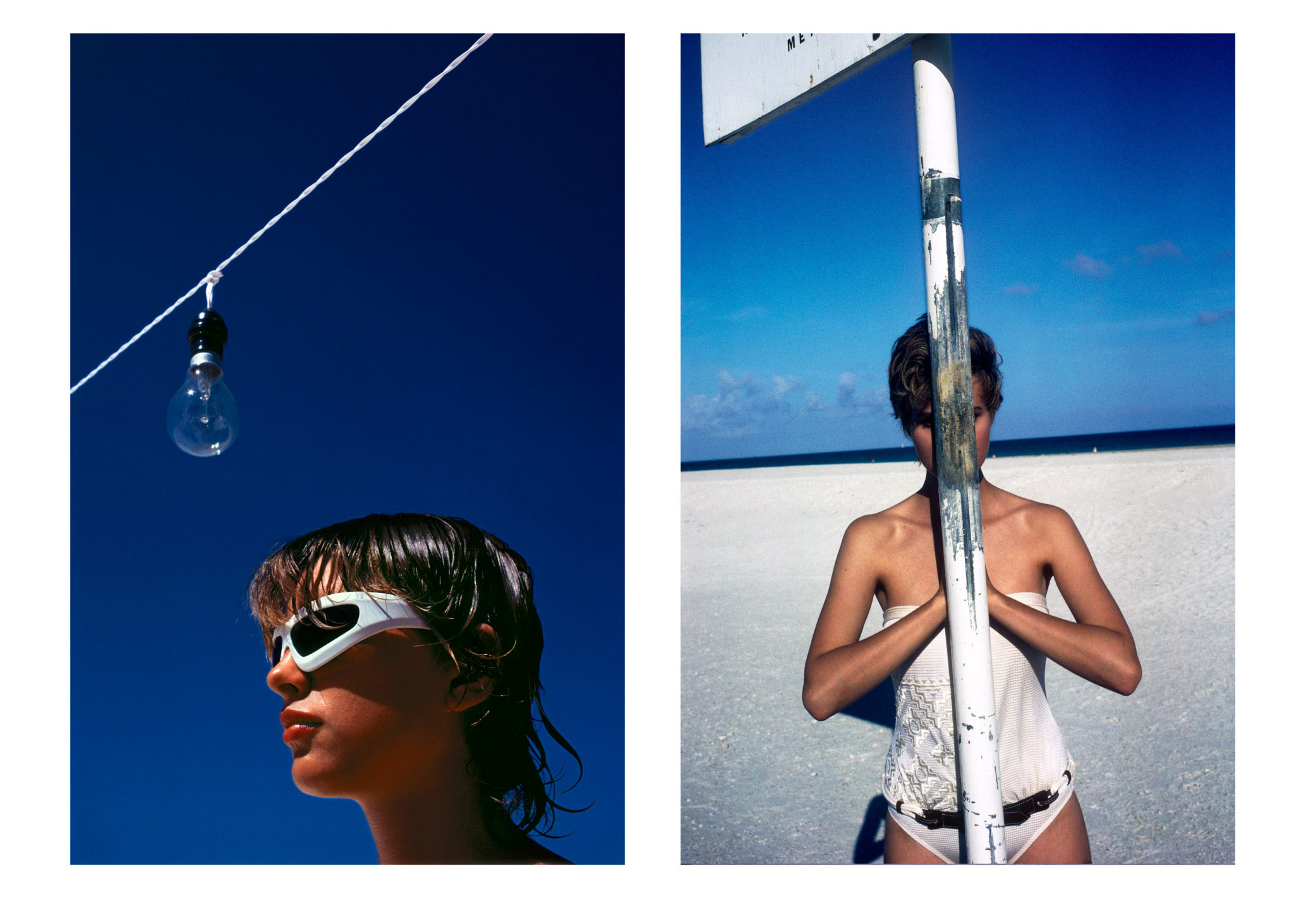 "Do you want the key piece of information?" he continues. "Remember those books that came with cameras about how to take the perfect photo? They'd always say things like, 'Never stand a girl in front of a telegraph pole, never have her staring at the sun.' What did Steve do? He'd stand her in front of the telegraph pole or have her stare at the sun. All those things they told you not to do, he'd do them. He said, 'If I do everything right, I'll look like everyone else. If I do everything wrong and try to control what I'm doing, I might be someone.' Everyone who tried to copy him didn't do it wrong enough, and a lot of people tried to copy him."
---
Steve Hiett's Down On The Road By The Beach and Girls In The Grass are out now on Be With Records and Efficient Space.
Photos courtesy of Efficient Space and Be With Records.