Essential reissues and compilations for your collection.
We begin our mid-year round-up with a look at the most compelling reissues and compilations of the last six months.
Perhaps more so even than new releases, the best reissues are gateways to new worlds, one-way tickets to far flung destinations and lost eras of music.
Year on year, the scope of these retrospectives gets wider. Whether they're compilations like Soundway's superb South African bubblegum pop release Gumba Fire that bring a scene to life once more, or Finders Keepers' lost Serge Gainsbourg soundtrack, that expose something both classic and altogether new in one go, the best reissues are those which add the sum knowledge of this musical world, and increase our access to it in the process.
Selected by VF's Anton Spice and Gabriela Helfet, see our pick of the ten we've enjoyed most so far this year and add yours to the comments below.
---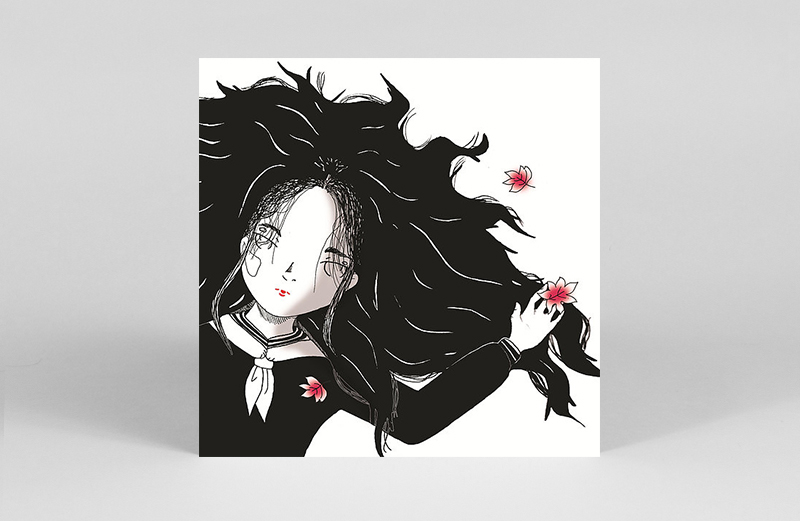 Joe Hisaishi
Kisshō Tenyo
(LAG Records)
If you've ever watched a Studio Ghibli animation by the legendary Hayao Miyazaki, you'll undoubtedly remember its heart-rending and unique sonics, created by longtime collaborator Joe Hisaishi. (If you haven't watched a Studio Ghibli film before, get your ass to a Netflix at once.) In 1984, as Hisaishi first caught Miyazaki's attention, he created the score to cult manga flick Kisshō Tennyo. Like his most affecting Ghibli work, Kisshō Tennyo's diverse, 10-tracks span electronics ranging from frenetically catchy Nightrider meets Nintendo chase music ('遠野涼') to synth excursions with equal parts Blade Runner and Yellow Magic Orchestra ('魔性の女') to dreamily sublime robot piano ballads ('転生'). An essential window into the early work of one of Japan's most visionary and inspiring composers, and a stellar second release from LAG Records, whose Neo-Plant reissue was our favourite 12″ of 2017.
---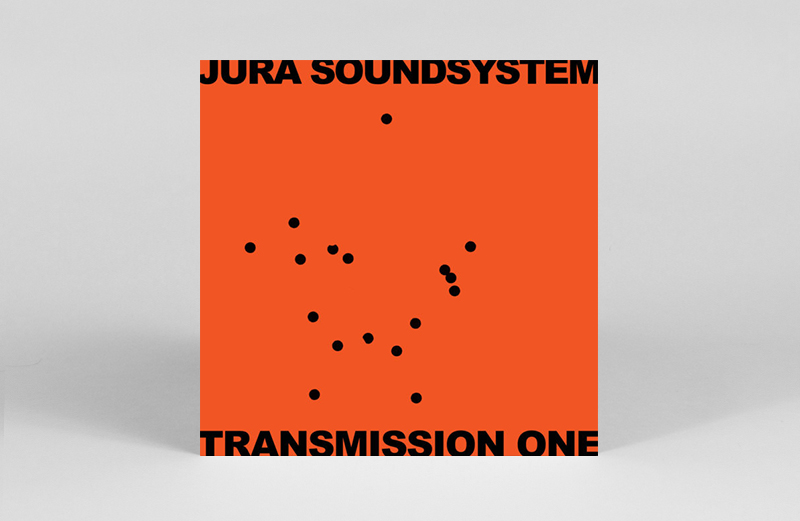 Jura Soundystem / Various Artists
Transmission One
(Isle of Jura)
Norwegian tropico-funk, Legowelt space synth, hip-hop breaks and more feature in Jura Soundsystem Presents Transmission One. The first instalment in a series of compilations from Jura Soundsystem, aka Kevin Griffiths includes a must-have edit of Ken-Dang's 1983 percussive super jam 'Born in Borneo', the first-ever vinyl release of Legowelt's Smackos alias ambient tune 'We Can Watch Alf In The Hotel Room', Minus Group's elusive 1979 Italian psych 7″ 'Black Shadow', and the eighties Baltimore booty shake of Mix-O-Rap's 'All Party People'. The collection also features four "soothing" Jura Soundsystem ambient tools, and follows the release of 'Dear Adrian' / 'Udaberri Blues' – one of our favourite dance 12″s of April – on sub-label Temple of Jura, as well as The Voice of Q 12″ reissue on the main imprint. A killer collection of elusive and little-known tracks that will power you through the summer rump funk and beyond.
---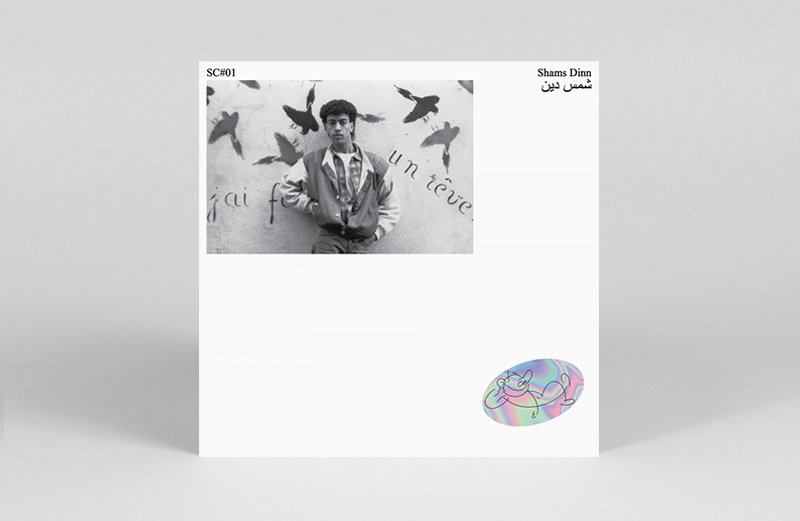 Shams Dinn
Shams Dinn
(Smiling C)
Eighties Moroccan rap wasn't even a blip on our radar last year. However in late January, Shams Dinn singlehandedly swooped in to change that for good. The self-titled Shams Dinn compilation – an impressive inaugural release from new imprint Smiling C – includes all of the tracks the "pioneer of Arabic flow" ever recorded during his all too short career. All of which are funky, fresh and leave you hankering for more. Here's hoping for a comeback.
---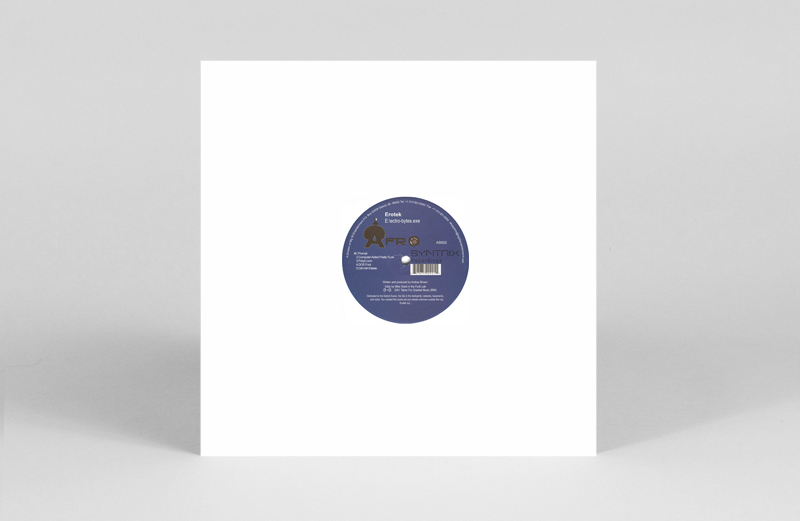 EROTEK
E:\ectro-bytes.exe
(Afrosyntrix)
Much has been made of electro shades of techno as of late, be it via a resurgence in popularity of pioneers like DJ Stingray, or newer arrivals like Helena Hauff. E:\ectro-bytes.exe is the handiwork of veteran yet strangely under-recognised producer Erotek aka Andray Brown, originally released on the Afrosyntrix label in 2001. An album that you can file under: exquisite electro. To wit, there are tidy numbers to suit every whim and fancy, from the anthemic vocal-led 'Computer-Aided Poetic Funk', to the freak nasty and appropriately named 'FreqU.com' to the the warped computer yoyo of 'Blinking Cursor' and beyond. A reissue that should deservedly deliver Brown into collective waiting consciousness for the foreseeable future.
---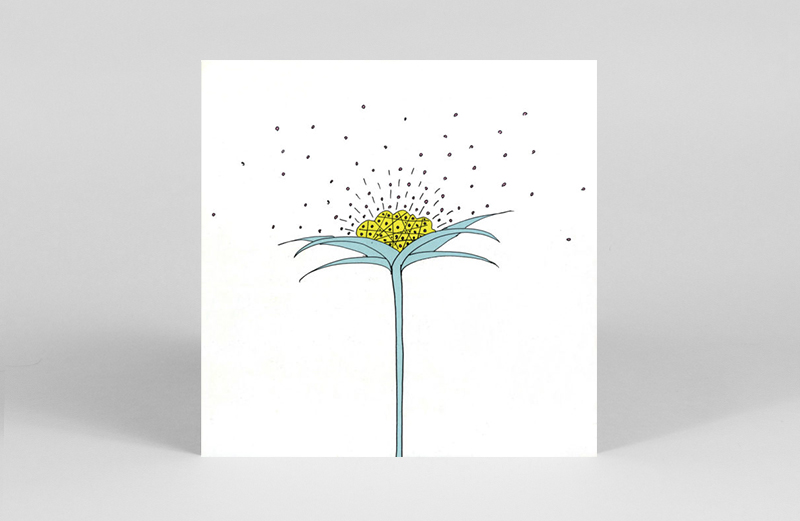 MKWAJU Ensemble
KI-Motion
(WRWTFWW)
Composer and musician Midori Takada's Through The Looking Glass reissue by WRWTFWW topped our favourite records lists in 2017. This year, she returns again, via her 1981 MKWAJU Ensemble debut album. KI-Motion captures the birth of Takada's exploration of ambient, African rhythms, and minimalism, featuring marimba, bamboo percussion, synthesisers and vibraphone. According to WRWTFWW, KI-Motion "takes its conceptual inspiration from the tamarind ('mkwaju' in Swahili), a drought resistant tree notably used to craft some of the first mallets and marimbas but also known for its culinary and medical uses, an essential symbol of life and identity for the Central African grasslands." Whatever its source, the result is a seminal release from the golden age of Japanese ambient.
---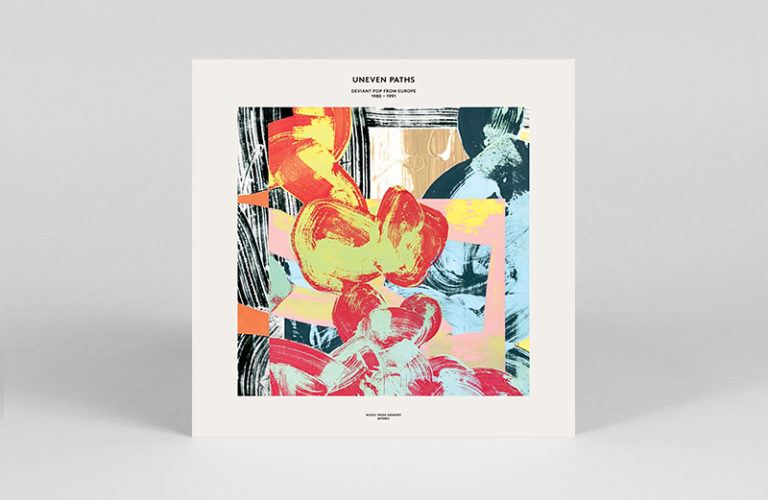 Various Artists
Uneven Paths: Deviant Pop From Europe 1980-1991
(Music From Memory)
We've long thought that the best compilations are those that expand your understanding of an era, genre or movement, rather than just reflect it. For their newest comp, MFM drew their own lines across the map of European synthesis and have come up with a compelling cross-section of DIY and outré-pop that defies expectation and finds uncanny (or unheimliche) parallels between local sounds, bound by a distinctly European sensibility. Thankfully, the UK is still considered part of the club.
---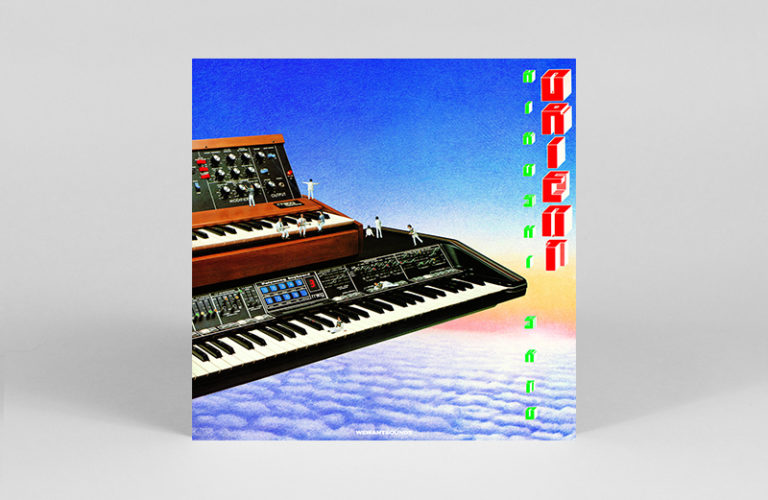 Hiroshi Sato
Orient
(WEWANTSOUNDS)
Things could have been so different for Hiroshi Sato. Had the synth maestro taken up the offer to join Haroumi Hosono as part of a little known outfit called Yellow Magic Orchestra, it might not have taken so long for us to catch wind of his incredible talent. Orient was released the year after YMO's ground-breaking debut, and laboured in obscurity for decades. Part synth-funk, part exotica, part playful exploration at the boundaries of boogie, pop and esoteric music, Sato's Orient is now getting some of the attention it deserves. It's the stand out reissue in a stellar six months for the label, who also released a brace of sought after soundtracks (by Serge Gainsbourg and Dave Grusin) on Record Store Day and Don Cherry's Paris electro-funk oddity Home Boy.
---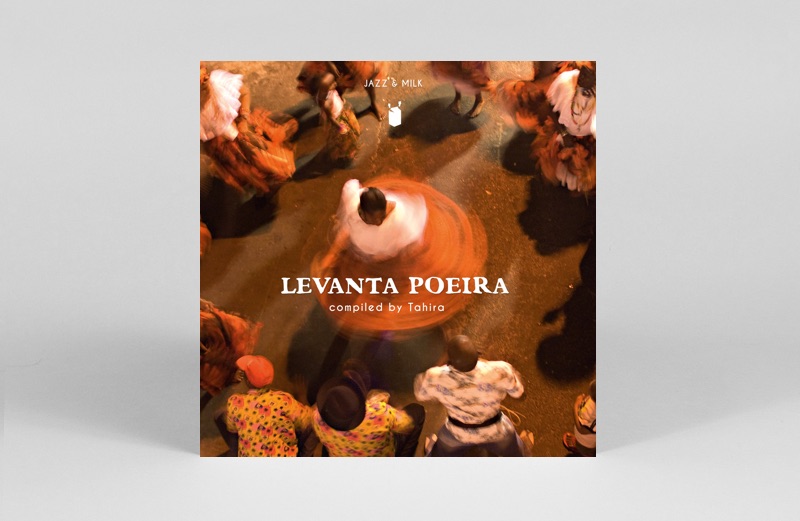 Various Artists
Levanta Poeria: Afro-Brazilian music & rhythms from 1976 – 2016
(Jazz 'n' Milk)
There aren't enough compilations that dare to deal in contemporary music. It's easier to canonise a sound as a time-capsule than to make claims for it in the present. What São Paulo DJ Tahira does so wonderfully on this collection is make explicit the thread of Afro-Brazilian music from the '70s to the present day, putting contemporary incarnations alongside dusty artefacts with the result that everything bubbles with life and energy, just like Tahira's hypnotic sets. Open-shirted boogie of the '70s and '80s contends with Afro-Brazilian rhythms, and contemporary favela funk, exploring corners of Brazilian music often overlooked by estrellar-struck Marcos Valle enthusiasts.
---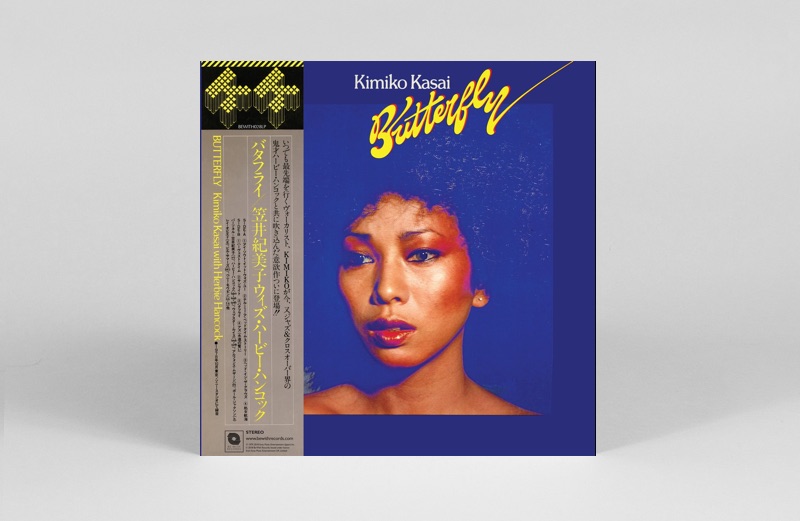 Kimiko Kasai & Herbie Hancock
Butterfly
(Be With Records)
It's been another busy year for Be With Records, whose Reissue Request Line has been ringing off the hook for months now. Leading the way for us is this gem from Herbie Hancock's electric jazz-funk years, which was recorded with vocalist Kimiko Kasai in Tokyo in 1979, and features silken reinterpretations of Hancock's own disco monsters 'I Thought It Was You', and 'Sunlight' (although the less said about that version of 'As' the better). The pick of the bunch is the fluttering title track, which had previously set collectors back a few bob on Discogs, as would many of Be With's other efforts this year. Look out for folk-funk grails Batteaux and The Deirdre Wilson Tabac, and floor-filling 12"s from the Whispers and Pink Rhythm.
---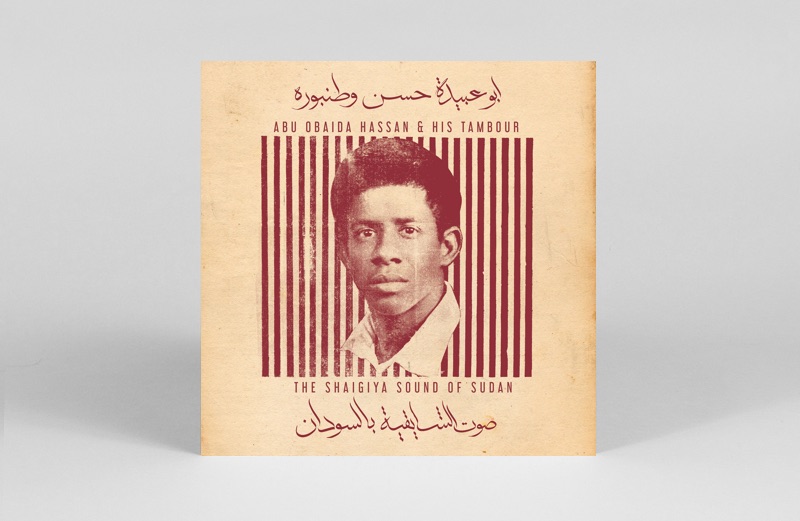 Abu Obaida Hassan
Abu Obaida Hassan & His Tambour: The Shaigiya Sound of Sudan
(Ostinato Records)
Following last year's wonderful collection of buried Somali tapes on Sweet As Broken Dates – our second favourite reissue in 2017 – Ostinato return with the first in what promises to be a treasure trove of music from Sudan. Declared dead in the early 2000s, Abu Obaida Hassan was tracked down by the label, who worked with the five-stringed tambour player to pick eight tracks from the thirty he recorded at a time, when he was a star of roving Sudanese sound system parties. A way in for those unfamiliar with the country's diverse musical history and a sparkling example of a rhythmically complex, effortlessly swung style.
Illustration by Ben Connors