Published on
April 13, 2018
Category
Features
Detroit house, demon techno, DJ Harvey disco, space dub and more.
I'm not very good at 'playing it cool' when it comes to newly discovered music that I love – as such, all of these records have caused a visceral and wholly geeky excitement.
Case in point: upon hearing one of the 12″s in Phonica – a track I've been not so patiently awaiting for months – I sprinted back to the office, like a crazed banshee channeling Mo Farrah, to grab my wallet and race back. As if it was going to sell out. In minutes. On a Wednesday. At 3pm.
There are but two strict requirements of the music contained within. 1: It is released on vinyl. And 2: There is something special about it, something that will make you want to hoof a legit groove – from a subtle Monday morning, finger-tapping, chair boogie to a late night, limbs-flailing-like-you've-been-electrocuted warehouse soirée and everything in between.
Let us know what you've been loving in the comments below.
---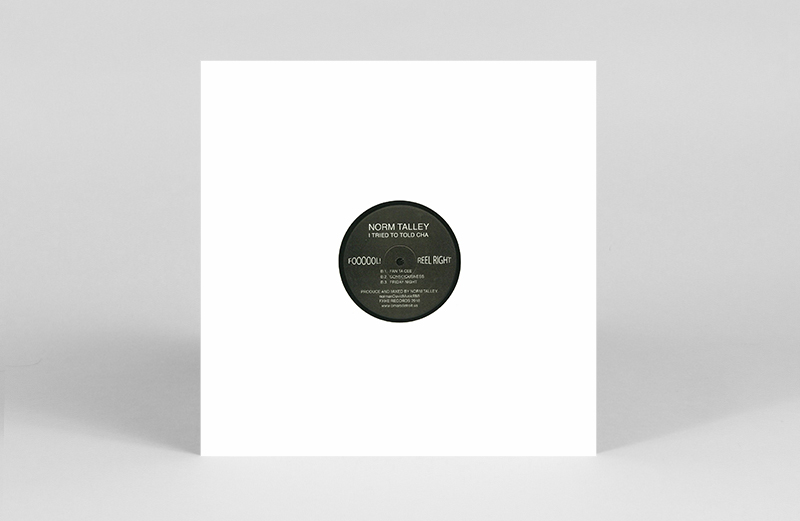 Norm Talley
I Tried To Told Cha
(FXHE Records)
To be played: When you need to insta-unite the troops like a snake charmer of the night
There's house, and then there's Detroit house. Here, Motor City producer Norm Talley follows up his debut Norm-A-Lize, with five blazing tracks on Omar S' FXHE label. (Omar S also released a 12″ worth peeping this month, but Talley's EP is absolutely the highlight.) From the Martin Luther King Jr. sampling opener 'Freedom', you know this one's special. By second track 'Detroit 2 Step', you're in the palm of Talley's hand. And that's just the A-side… The flip will fuel all kinds of shenanigenanery: from the witching hour 'let's get weird' of 'Fan Ta Cee' to the formidably exultant keys of 'Friday Night'. Like I said, there's house, and then there's Detroit house.
---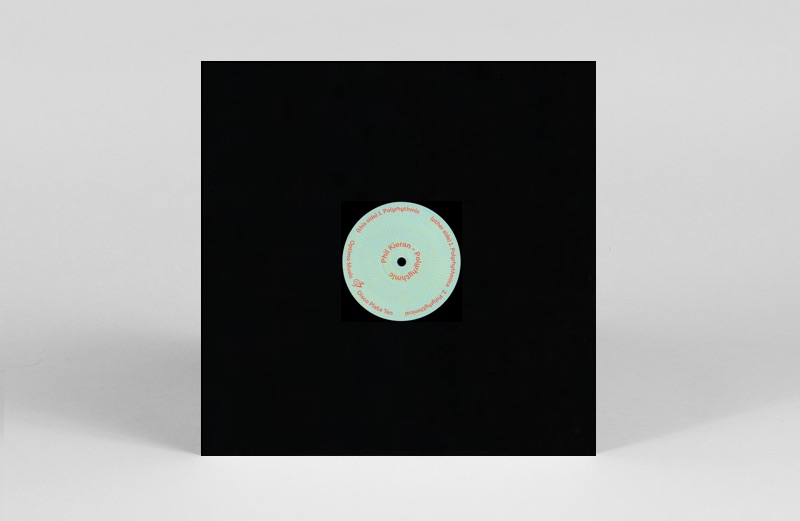 Phil Kieran
Polyrhythmics EP
(Optimo Music Disco Dub Plates)
To be played: While conga lining across the park on a Sunday morning
Cowbell funk gets sprinkled with a high pitched woo. A cracked out maraca takes a zip around a blender. Pan flutes toot their merry way to bass town. Or, in the words of Phil Kieran, "the EP was recorded in my house and made up of mostly live percussion." Eh, potato potahtoe. However you describe them, these South American rhythms played on African drums are top tier, shake your money maker material.
---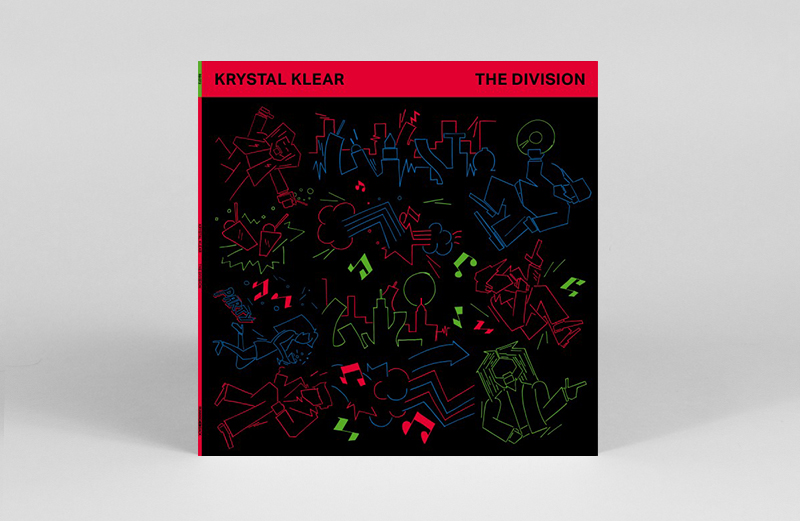 Krystal Klear
The Division
(Running Back)
To be played: When busting out Molly Ringwald moves for the John Hughes film now showing in cinemas across your mind
Kudos to Krystal Klear aka Declan Lennon for proving that neon-cloaked '80s synth visions don't have to sound like ubiquitous and generic Stranger Things rip-offs. Instead, The Division beams you up to a parallel Tron universe, where Nu Shooz meets 'Hounds of Love' rhythms for slow and warp speed jams alike, all of which are perfect for over-the-top hairspray aerobics dancing. Think satisfyingly catchy 'Inspector Norse'-esque instrumentals that are endlessly sing-able even though they have no words.
---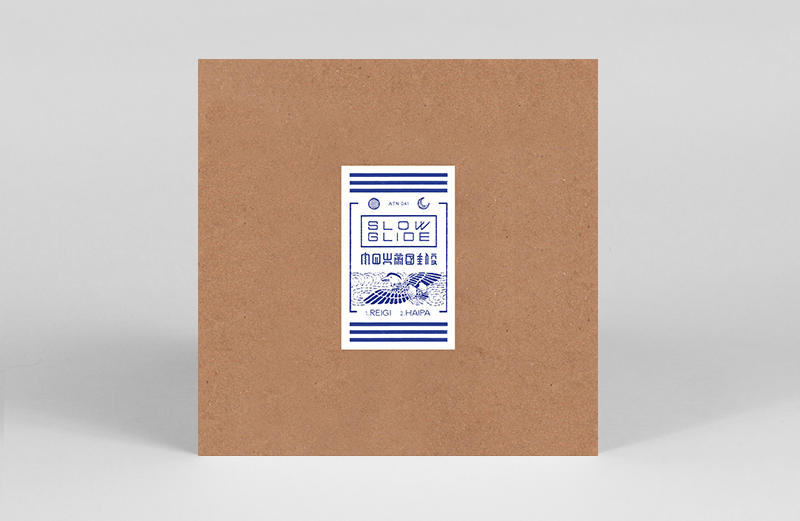 Slowglide
'Reigi'/'Haipa'
(Antinote)
To be played: When summoning weekend juju like a raved out version of Ganesh
If you're looking for signature quirky and celestial Antinote electronics from the label's latest release, you won't find it. What you will find is no less excellent though. A-side 'Reigi' pairs a Zuul-esque demon chant over syncopated kicks to hypnotic effect; because the words sound like 'ahhhyez zavogah zymust', there is a chance we're all being unknowingly being indoctrinated into some kind of cult in the process, but it's worth it. On the flip, 'Haipa"s tonked-out bass and Japanese P.S.A. vocals descend into straight-up euphoria, the kind of roller that should be heard far and wide all summer long, a lá last year 'Theme From Q' levels.
---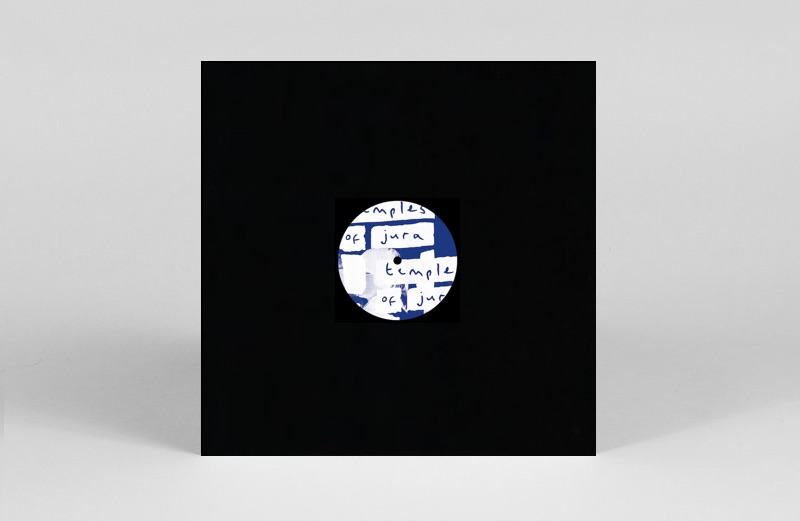 Len Leise / Jura Soundsystem
'Dear Adrian' / 'Udaberri Blues'
(Temples of Jura)

Listen / Buy
To be played: At twilight with an icy one in your hand, channeling your best Hunter S
Sweet spaced out dub and roots that's as perfect while relaxing in your garden clad in pants as it is for a late night, one-way trip to funky town? Yes. Roboto blips? Yes. Tropical congo bongs? Crashing waves? Sunshine cymbals? Yes yes oh yes. It's all here and then some, in the inaugural release from Island of Jura offshoot Temples of Jura. Ya Dub know.
---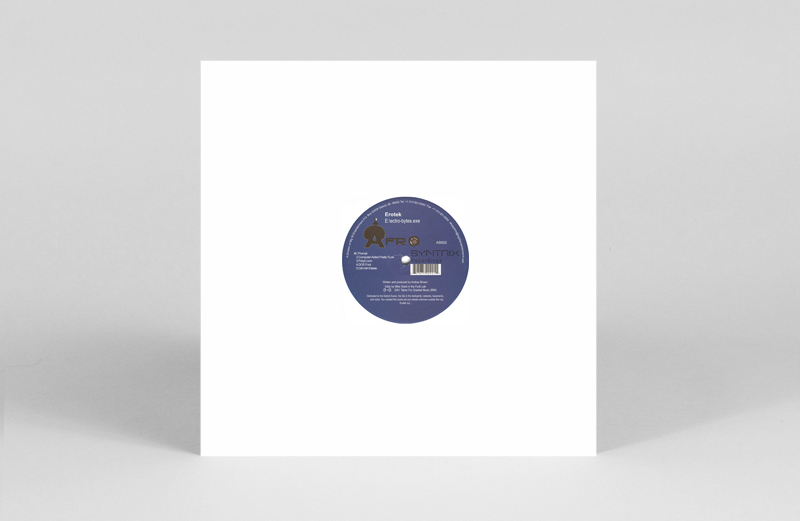 EROTEK
E:\ectro-bytes.exe
(Afrosyntrix)
To be played: After knocking back a yespresso and zipping into the outside world
Yeyeyeyeyeyeyeyeyeyeye. This is the sound I make when listening to all of these tracks while doing my best version of the running man in place. It's not always pretty – c'est la vie. The handiwork of producer Erotek aka Andray Brown, and originally released on the Afrosyntrix label in 2001, file E:\ectro-bytes.exe under: exquisite electro. To wit, there are tidy numbers to suit every whim and fancy, from the anthemic vocal-led 'Computer-Aided Poetic Funk', to the freak nasty and appropriately named 'FreqU.com' to the the warped computer yoyo of 'Blinking Cursor' and beyond.
---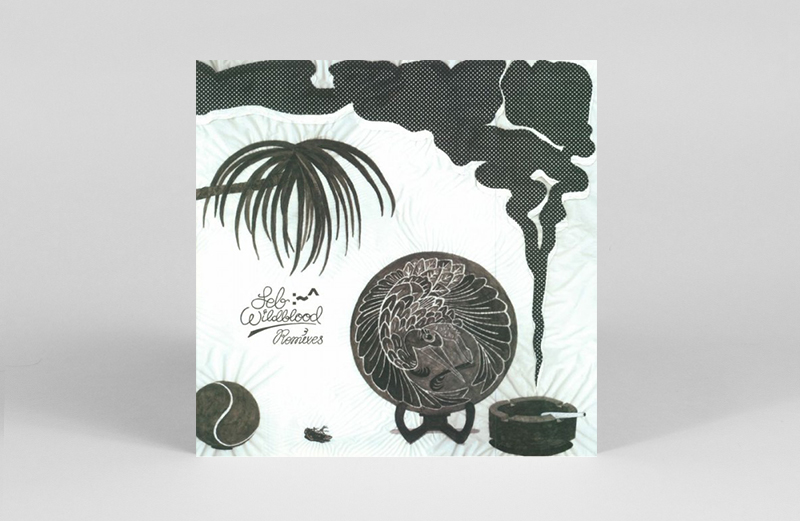 Seb Wildblood
The One With (The Remixes)
(Omena)
To be played: When your house party reaches the midnight bubbling hour
Seb Wildblood has been steadily crafting jazz-hued house and more minimal electronic musings for years from his South London HQ. (For the uninitiated, his Foreign Parts LP is a standout of 2015 that will tug on your heart strings.) However, these releases are generally more suited to a zen chair séance, or a cabana lounge poolside in the tropics. Until now. The One With (The Remixes) reworks four of Wildblood's tracks from a 2017 EP into seriously special new shapes and formations – primed and ready for dance floor outings. The A-side sees Telephones whip up conga booty on 'Wet Plants' before Yu Su teleports space invaders to syrup speed with her take on 'The One With The Emoticon'. On the flip, Kornel Kovács twerks beat kaleidoscopes atop ' Wet Summer', as D.K. rounds the EP out with balmy keys atop rainforest visions.
---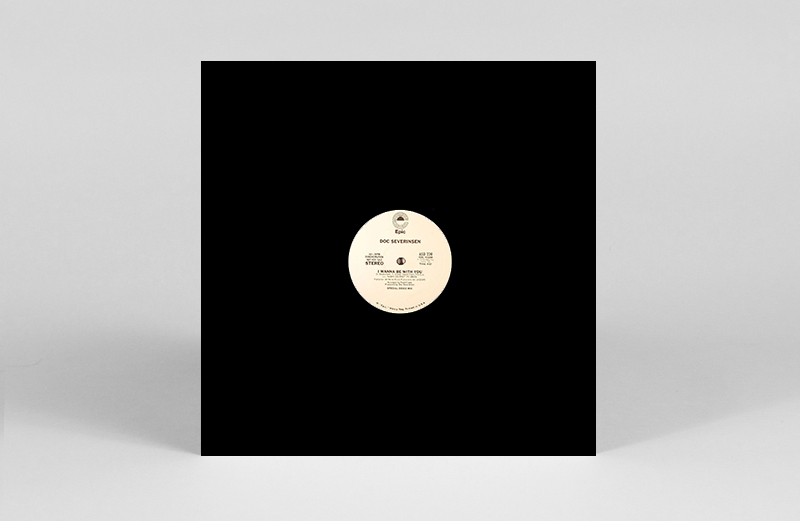 Doc Severinsen
'I Wanna Be With You' (DJ Harvey edit)
(Epic)
To be played: As you shimmy your shoulders, channeling Soul Train into the arms of your favourite crew
Deep funktified horns and a high octave croon have an unparalleled ability to affect the mind, body and soul with pure joy. So it is in 'I Wanna Be With You', a seventies number that will make you drop your knees to that smooth as hell, boss moves level. The 7″ version of the track has been repressed various times, but this original 12″ edit is a different story. Its long overdue reissue comes with the slung out edit from Don Quixote of disco and original bad man of boogie, DJ Harvey, on the B-Side. NB: if you use this track to woo your future lover and they don't like it, he/she/it 100% ain't worth your time.
---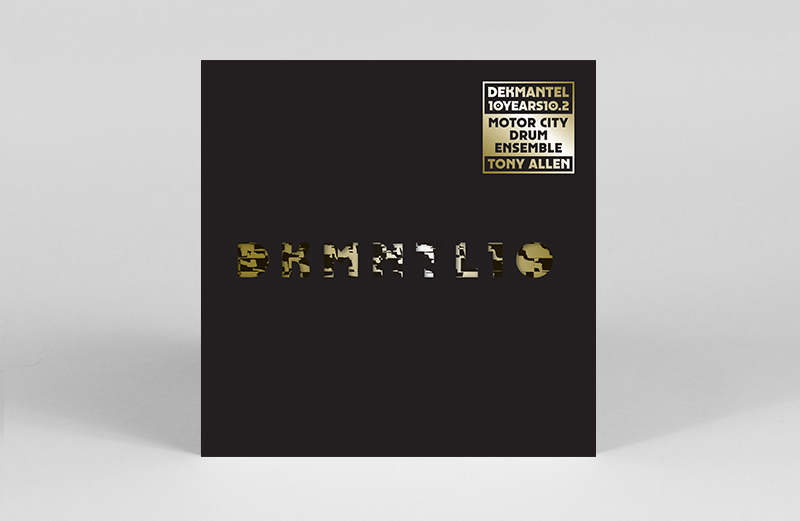 Various Artists
Dekmantel 10 Years 10.2
(Dekmantel)
To be played: When you need to light your Afro-beat fire
Dekmantel ends its 10th anniversary release series out on a high, with this final EP – a Motor City Drum Ensemble rework of Tony Allen's 'Asiko (In A Silent Mix)', plus the original version on the reverse. MCDE takes Allen's golden vocals and marries them with the best synth, horns and keys build we've heard all year, the kind that will instantly send an entire crowd into a collective state of palm-pumping revelry.
---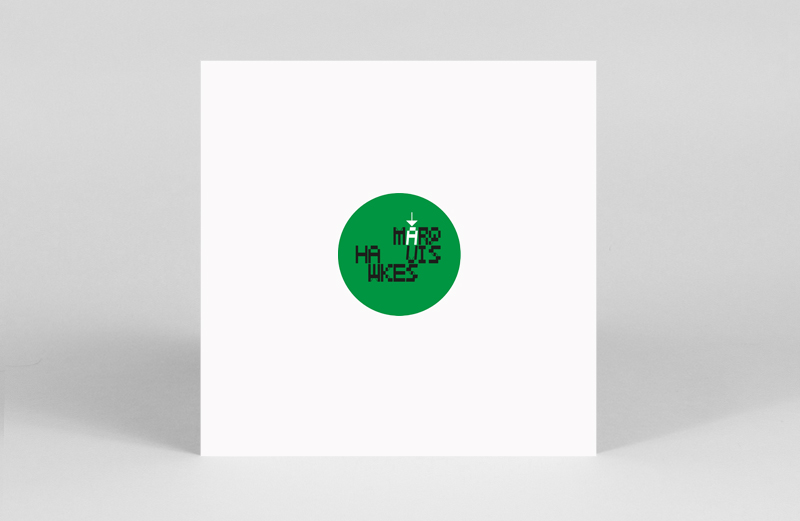 Marquis Hawkes
Aus126: RSD 2018
(Aus Music)
Listen / Buy: in-store, 21st April
To be played: While you chantay all your troubles away like a fabulous diva
There are special forces in certain types of mighty soul voices, forces that can turn even the most dismal of times around, with supreme 'tude to spare. Marquis Hawkes knows this full well, having already harnessed these powers from singers like Gloria Anne Taylor and Jocelyn Brown and turning them into exultant house anthems. For Hawkes' Record Store Day release on AUS, he takes on two titans of RnB, crafting them into a duo of tracks that will have you swinging emotive limbs overhead, while you hoot with abandon from the very start.
---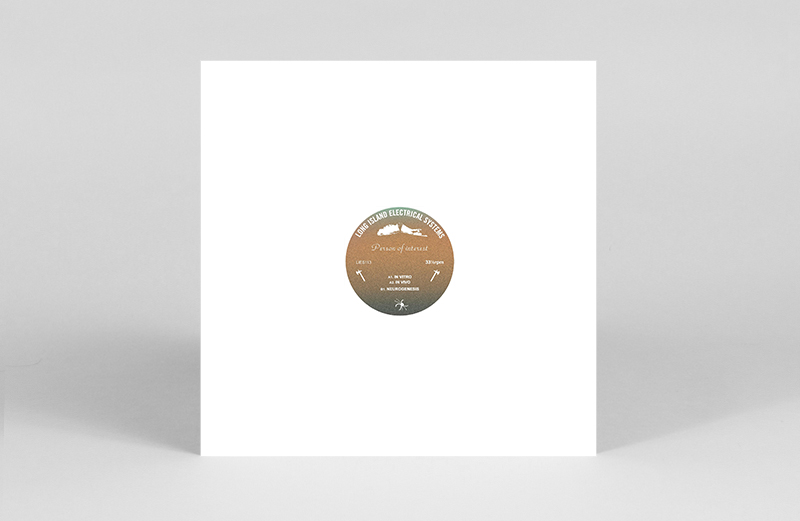 Person of Interest
In Vitro
(L.I.E.S.)
To be played: As you drop into a netherworld of freaky techno spirits
In characteristic L.I.E.S. fashion there was zero fanfare about this latest 12″ from mysterious Brooklyn producer Person of Interest. Though to be fair, doing a happy clappy song and dance is probably not the 'appropriate' behaviour before you step inside this sci-fi hellmouth. No matter. Upon entry, you'll be duly rewarded for your dead-eyed demeanour, courtesy of an A-side filled with tweaked-out skips aplenty. But it's the B-side where the fun begins, first with the rumbling echos of 'In Vivo', before the Robert Hood-esque 'Neurogenisis' makes your descent into the underworld complete.