Published on
July 22, 2017
Category
Features
Your essential P-Funk primer.
When George Clinton emerged from the mothership in the '70s it's fair to say that funk would never be the same again. Through his two groups Parliament and Funkadelic he took funk through free-form hippie Hendrix-workship, led James Brown's rhythm section on a crash course in psychic liberation, and then to top it all off, took a trip outta space to lay the foundations for modern hip-hop.
They became a group loved by black and white audiences alike, as big an inspiration for Talking Heads as they were for Dr. Dre. They loved soul, doo-wop and rock in equal measures, criss-crossing between all of these genres on a path that led to the creation of their own genre, P-Funk, which would establish Clinton as one of soul music's chief provocateurs, a lofty title he shares with Prince and Sly Stone.
From their early experiments to hitting the big time, here is the essential introduction to a movement that became known as P-Funk.
---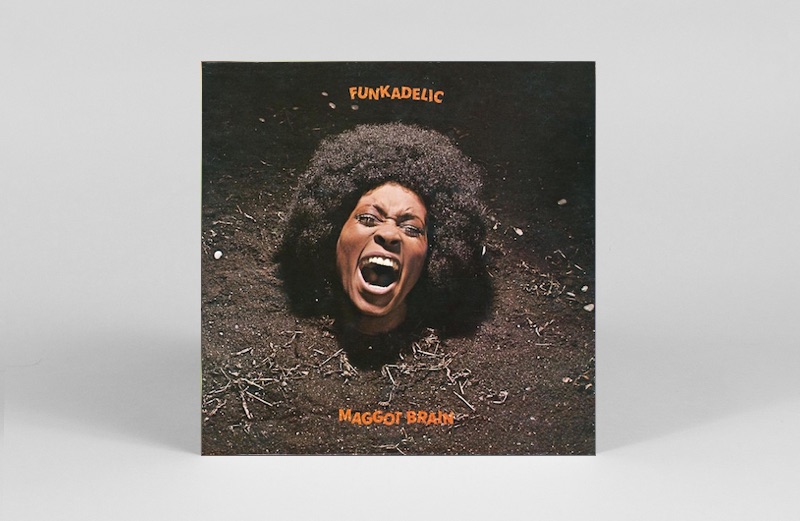 Funkadelic
Maggot Brain
(Westbound Records, 1971)
The first three albums in the Funkadelic canon sit alone as a magical moment in P-Funk's history, uniting funk and rock with a free attitude that saw no need for structure or pandering to any preconception of what kind of music a black band should be making. They slowed the beat down 'til it was sludge, turned up the feedback and let Clinton freewheel with some of his finest lyrical couplets. They also hit some essential grooves, with 'You And Your Folks, Me And My Folks' and 'Hit It And Quit It' on Maggot Brain a testament to that. However, it's the opening title track, ostensibly a 10-minute guitar solo from Eddie Hazel, that steals the show on this one: like listening to Frank Zappa shred while Sun Ra Arkestra and Neil Young's Crazy Horse head into a musical k-hole.
---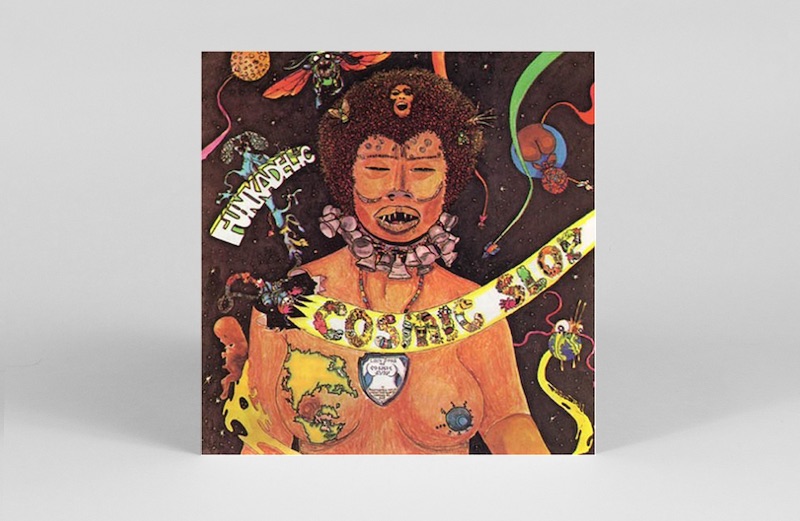 Funkadelic
Cosmic Slop
(Westbound Records, 1973)
By Cosmic Slop the signature P-Funk was beginning to emerge. Free song structures had been scrapped. From now on the funk was going to get more direct with each song led by a luscious bass line or Bernie Worrell-blessed synth bass. They had also got Pedro Bell on board, who would create the art for so many memorable record sleeves from the group. The Cosmic Slop sleeve with its mix of black iconography, outer space, fecundity and street imagery, seemed to be the perfect visual representation of the P-Funk sound.
---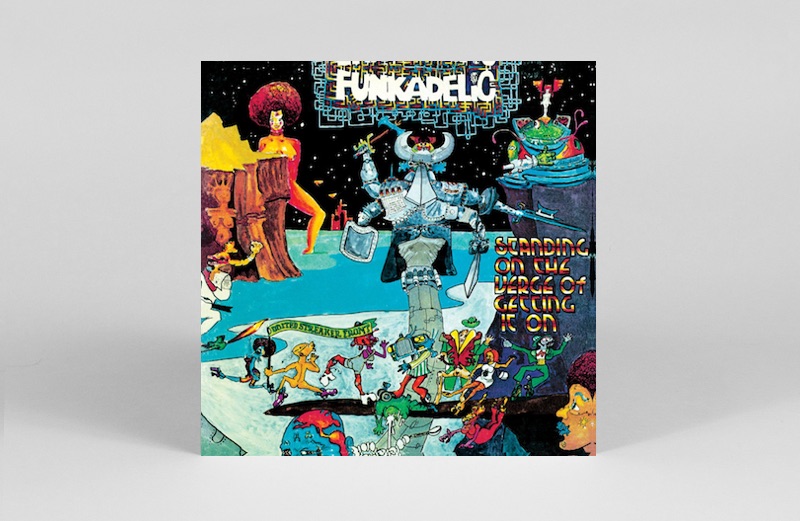 Funkadelic
Standing on the Verge of Getting It On
(Westbound Records, 1974)
This is the album for all Jimi Hendrix freaks, the one where they laid down their finest rock guitar grooves, with lead guitarist Eddie Hazel – who had skipped out on Cosmic Slop – pushed to the front and bang-on-form. 'Alice In My Fantasies' is pure 'Foxy Lady', 'I'll Stay' is a sublime psych-soul ballad, and 'Sexy Ways' proto-Prince taut funk, but it's the title track with its multi-layered vocals and feel good vibe that steals the show.
---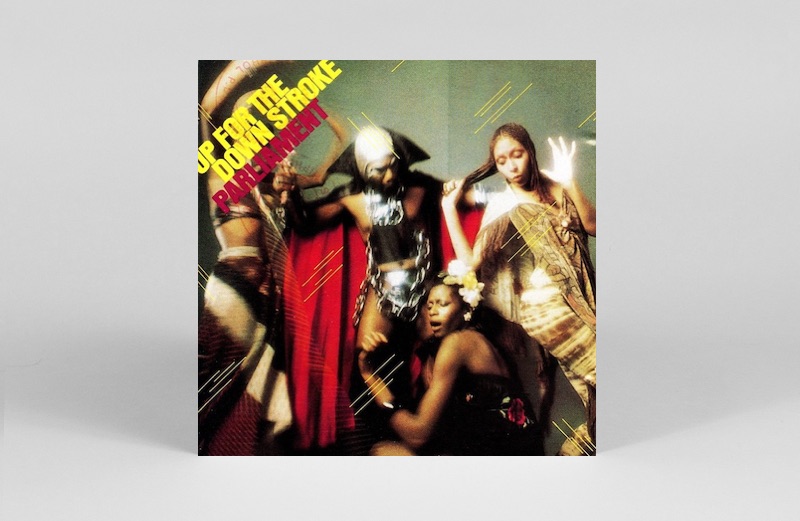 Parliament
Up For The Down Stroke
(Casablanca, 1974)
After releasing debut album Osmium in 1970 (the first record in the P-Funk canon), Parliament had a few quiet years until Up For The Down Stroke arrived. Although the two groups shared many members the general consensus from Clinton was that Funkadelic had the crossover genes with its heavier use of electric guitar taking the band into more rock territory. Parliament, on the other hand, who had Bootsy Collins on bass and fellow James Brown alumni Fred Wesley and Maceo Parker on horns, were opting for more soulful material and that is the case on Up For The Down Stroke. Though lacking any big hits the album showed itself to be kin to Sly Stone, with 'Testify' a gorgeous slab of funky gospelising.
---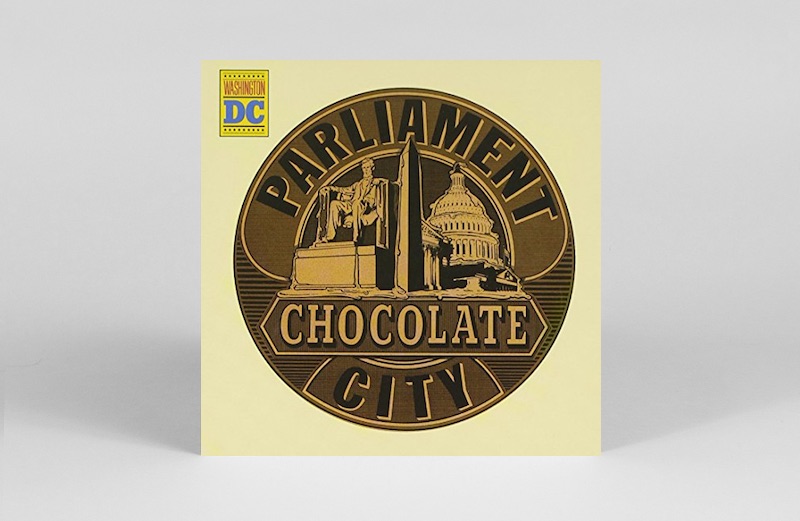 Parliament
Chocolate City
(Casablanca, 1975)
Parliament paid testimony to Washington D.C. on their next album, co-opting the capital's nickname for its title: 'Chocolate city' referred to the city's increasing black population. It is possibly their straightest album of all, though Bootsy's rubber bass lines ensure there's plenty of innovation with shades of James Brown's precise funk and even the more soulful sound of The Delfonics on the sumptuous 'I Misjudged You'.
---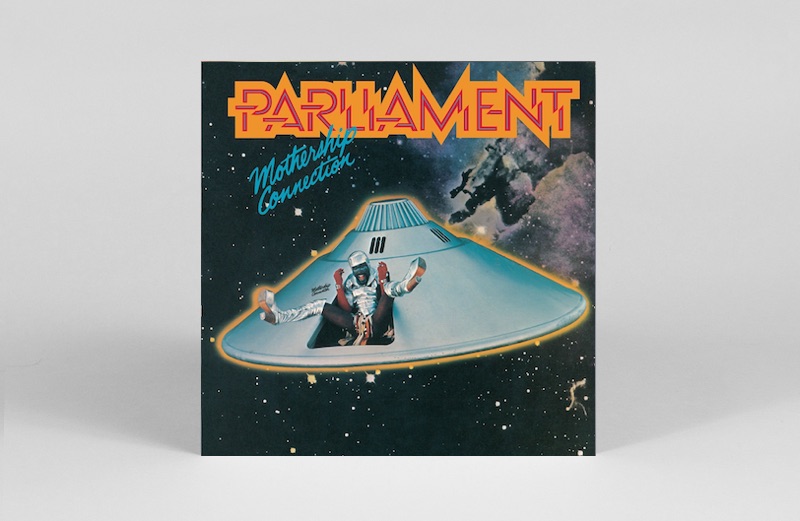 Parliament
Mothership Connection
(Casablanca, 1975)
This is the album when P-Funk entered outer space. This would be best personified by their live set, which now began with Clinton descending from a spaceship. Yet, at the same time, they had also begun to explore the language of the ghetto. This was reflected in their costumes which offered a modern take on African-American roots shot through with plenty of colour and garishness, a 'space pimp' style that would easily be parodied later on. The music was similarly affected, with the group's origins in harmony groups now largely-absent, replaced by street talk and backing vocalists shouting out mantras rather than harmonising. Bernie Worrell's love for trying out new keyboards was also paying dividends, with new sounds able to capture the fact that funk was now heading somewhere new. Oh, and could this be the definitive Bootsy Collins album? His bass lines make the move to the cosmos oh so smooth and always funky.
---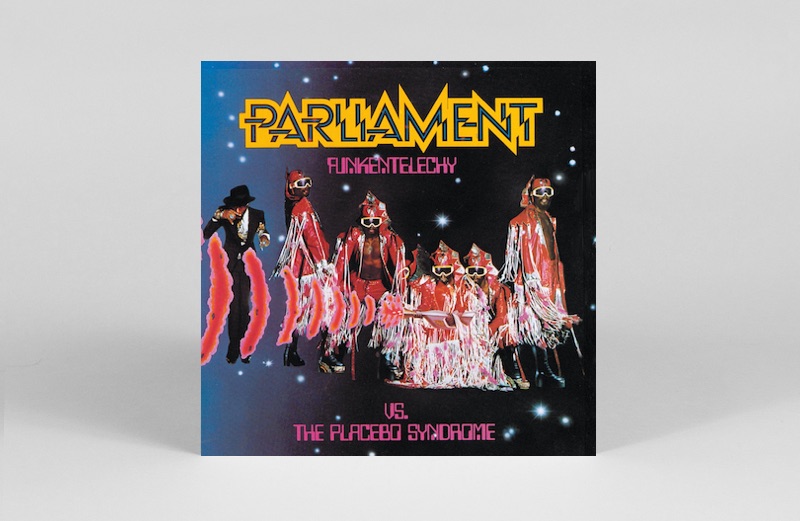 Parliament
Funkentelechy Vs. The Placebo Syndrome
(Casablanca, 1977)
With Clinton refining his alter-egos (Dr Funkenstein and Sir Nose D'voidoffunk feature here), the band carried on heading into what is now known as the classic P-Funk sound. The key is liquid bass always hitting on the 1, clipped guitars pushing things forward and imaginative keyboards always showing the groove an alternative route, while vocalists come and go offering up couplets that, as Robert Christgau once wrote, either offer "escapist idealism or psychic liberation." The essential track on Funkentelechy is album closer 'Flash Light' which essentially offered the complete template for Dr. Dre's G-Funk. Surprisingly, given Bootsy was in the group, the track was led by a synth bass line concocted by Bernie Worrell. Using keys, he was able to create fat bass notes made up of full chords as well as use effects to bend and distort the notes at will.
---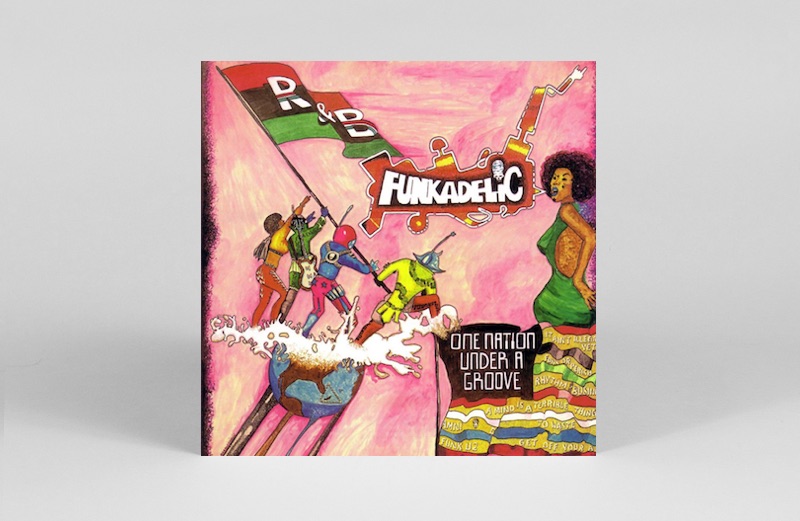 Funkadelic
One Nation Under A Groove
(Warner Bros., 1978)
This is the big commercial smash and it's one of those rare cases where its popularity did not come to the detriment of its creativity. It is certainly not the most experimental album they ever made, but it's also one of the few that has no weaker tracks. From the seismic vibrations of the opening title track, through sly groove 'Groovallegiance', fuzzy garage funk 'Who Says A Funk Band Can't Play Rock' and 'Lunchmeataphobia' with its hard rock riff and sing-along lyrics ("Think! It Ain't Illegal Yet!"), it's wall-to-wall funk.
---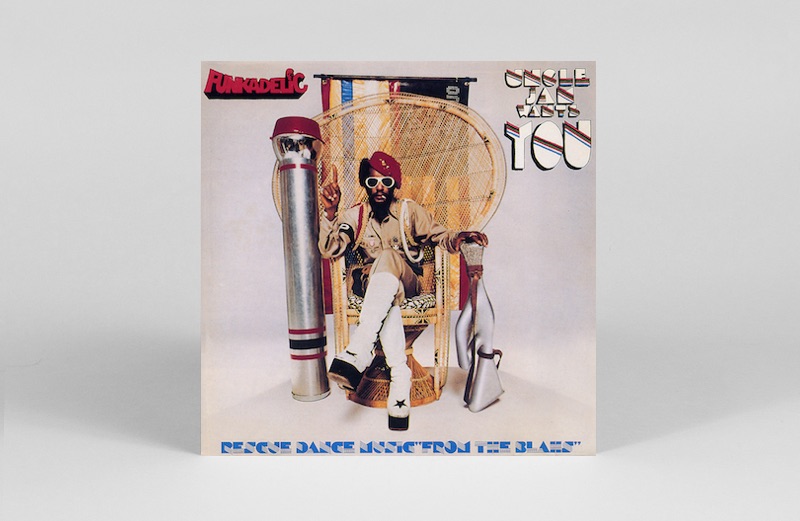 Funkadelic
Uncle Jam Wants You
(Warner Bros., 1979)
Looking back it's easy to see Uncle Jam as the beginning of P-Funk's decline. Clinton put out a couple of solid solo records at the beginning of the '80s, but something had changed. They'd gone from funk-rock pioneers at the beginning of the '70s to creators of their own unique brand of funk by the end of the decade but being freaks and innovators was a tough task, and their later output (which was largely credited to either Clinton or P Funk All Stars) lacked the charm of their '70s output. However, Uncle Jam was a great way to close the decade with the infectious 'Freak of the Week' and essential 'Not Just Knee Deep', which would feature another classic Bernie Worrell synth bass line and would become the basis for De La Soul's 'My, Myself and I', and was also sampled by Dr. Dre, 2Pac and Snoop Doggy Dogg.
---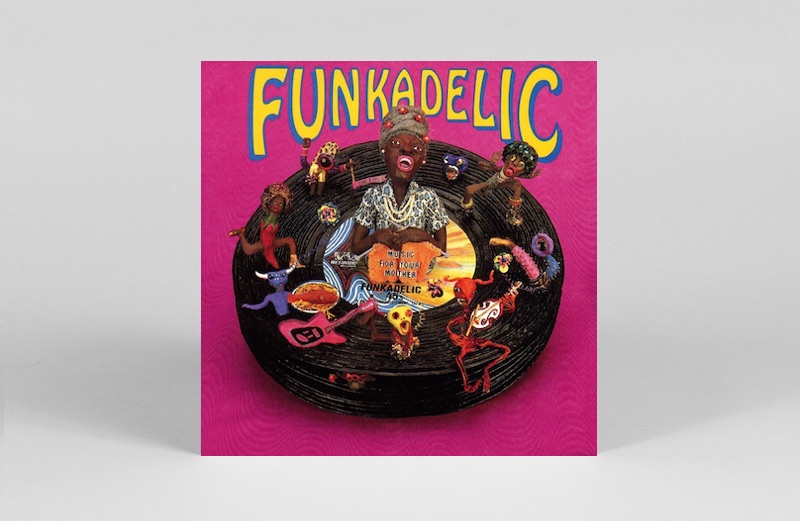 Funkadelic
Music for Your Mother: Funkadelic 45s
(Westbound Records, 1993)
Frustratingly the P-Funk oeuvre is spread out across many labels, meaning that a definitive compilation has never been released. There are some live albums featuring Parliament and Funkadelic tracks but they never managed to get the sound quite right or capture the energy at what were clearly seismic events for the audience. However, a couple of good compilations are available of Funkadelic's Westbound material (covering the period 1970-76) with Motor City Madness: The Ultimate Funkadelic Westbound Compilation a great overview of the nine albums they did for the label. However Music For Your Mother does something even better. By just featuring the songs cut for 45 we get an alternate history of the group, one of direct 3 and 4 minute driving funk cuts which clearly show the band could be as tight as James Brown, with the same knack for making big positive statements. These freaks could clearly funk with the best of them.