Published on
March 28, 2017
Category
Features
The dark pleasures and intense highs of Nine Inch Nails, from 1992 to 2017.
Trent Reznor, over the course of almost thirty years, has become the premier exponent of a specific sound and approach that, while undergoing significant shifts and deviations, always remains wedded to a singular auteur vision all his own.
Here we round up the main highlights of his discography and look at the dark pleasures and intense highs of Nine Inch Nails in the wake of their re-emergence with the Not The Actual Events EP, a mysterious package sent to fans, the expanded reissue of The Fragile and the accompanying The Fragile: Deviations 1 LPs.
---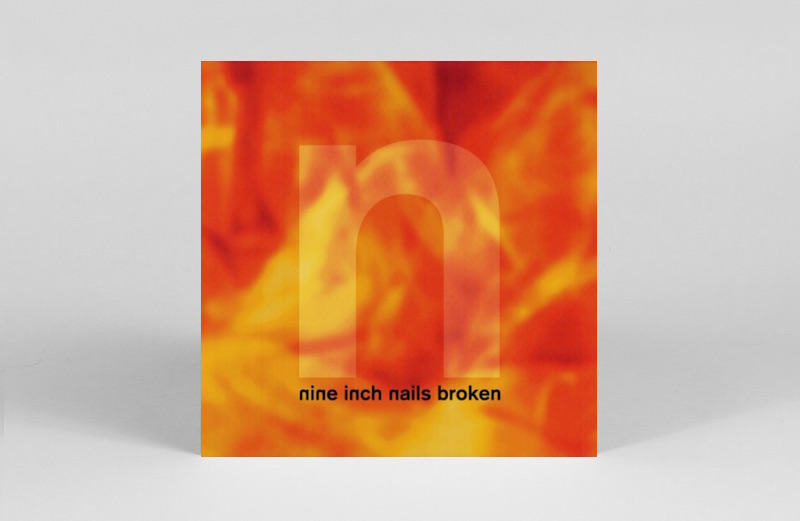 Nine Inch Nails
Broken EP
(Interscope, 1992)
An eight song EP (accompanied by the separate remix EP Fixed) that announced Reznor's return and the vaulting scale of his ambition. This early in his career, he already had the confidence to make first track 'Pinion' a minute long build from near-silence to speeding stabs of guitar circled by hoarse demonic gasps. It's deceptively calm and appropriately disturbing as an opening: from the second track, 'Wish', the listener crashes full-pelt through razor-sharp guitar, an onslaught of shatteringly heavy percussion, Reznor's howled certainty that he's "twenty-six years on my way to hell."
---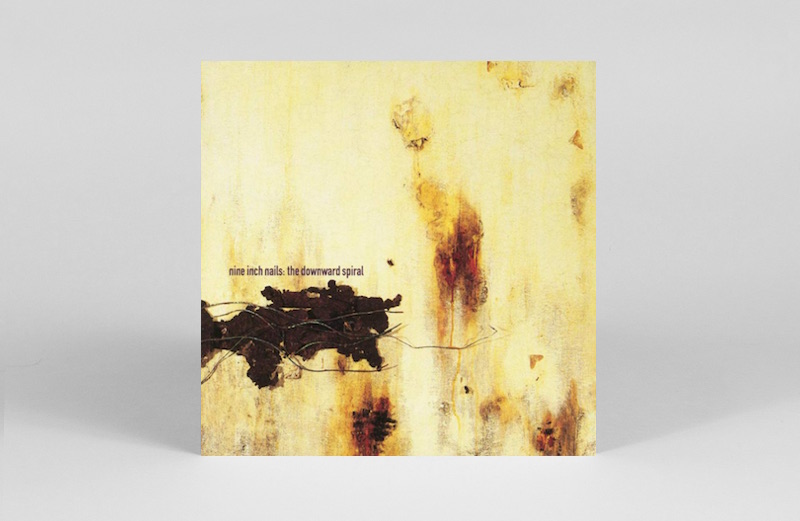 Nine Inch Nails
The Downward Spiral
(Interscope, 1994)
Depending on perspective, either the quintessential record of rock's most solipsistic era, or a howling artistic triumph wrenched from the abyss: The Downward Spiral lashes out at religion, conformity, assimilation and the artist's own excessive appetites in equal measure. Musically, there's a brutal clarity to every sound captured: sudden rushes of sampled voices or sped-up noise slam into the listener at unexpected moments whether the end of 'Mr. Self Destruct' or mid-way through a verse or chorus in 'Piggy.' The drums are skilfully programmed, varying in tone and texture almost minute-by-minute as the degree of frantic aggression peaks or slumps.
To this day 'Heresy' remains one of the most vicious — and deeply singable — moments in the NIN catalogue, a skilful blend of vitriol and pop energy. It's the wilful slalom ride between elements that makes this so original: 'March Of The Pigs' stomps moshpits into the mud, yet the mid-song "doesn't it make you feel better?" line suddenly slices through the fuzz on top of a dexterous jazz piano. It's a breathless assault from beginning to end and — even better — it's danceable in a wired-up and crazy-eyed way.
Even the lesser songs on the album come replete with quotable lines "the me that you knew, he doesn't come around much…" The careful pacing is so visible toward the end of the album: we're ten tracks in and, until now, have only been permitted brief lulls, then 'A Warm Place' gives relief from what had been a continuous scream. 'Eraser' then acts as a climb back out from that gentle place bringing us into the beautiful nihilism of the album's title track and 'Hurt', the ballad Reznor has been trying to write again ever since.
---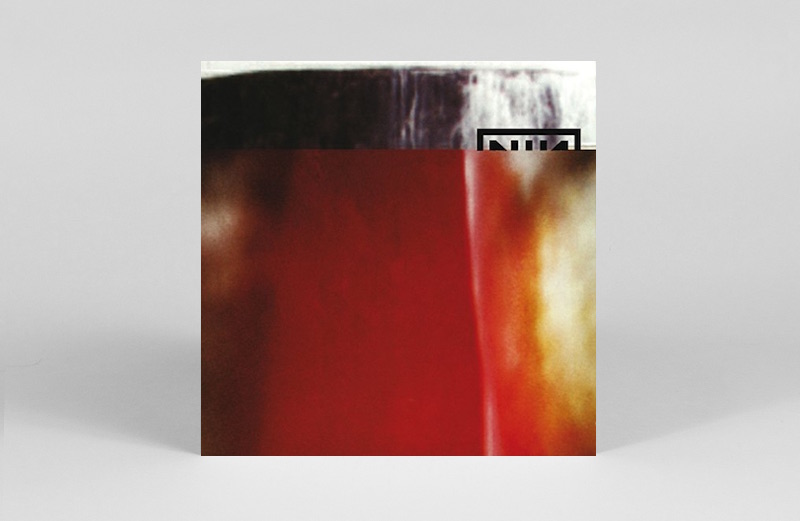 Nine Inch Nails
The Fragile
(Interscope, 1999)
Reznor's Titanic: The Fragile stands as shining testimony to hubris, gigantism and the desire to awe onlookers through the sheer scale of what they're witnessing. Simultaneously, of course, it's a vessel containing significant beauty, glorious attention to detail, a multitude of intriguing features that sustain interest. There's no structural conceit behind the album's 23 track/two hour-long length: this isn't two albums with some thematic or textural distinction — it's just a single album blown up to huge scale.
Disc one, essentially, is a master class of eclecticism (Reznor made a point at the time of discussing his use of various broken, malfunctioning guitars on this record) ranging from the interlude/song duos of 'The Frail'/'The Wretched' and 'La Mer'/'The Great Below' to the pummelling aggression of 'No, You Don't' or the the anthemic 'We're In This Together'.
It's a rare case of throwing everything and the kitchen sink at a record — and it working! It's just unfortunate that there's still an entire disc to go which, while still containing points of interest and notable songs, often feels like a reiteration of the first 50 minute experience (even explicitly so: 'The Mark Has Been Made' is an instrumental built around many of the sounds that fuelled 'The Wretched'.) The skulking basement-dweller vibe of closer 'Ripe (With Decay)' is a worthy finisher, a parade of half-glimpsed details and semi-obscured appearance and disappearance.
---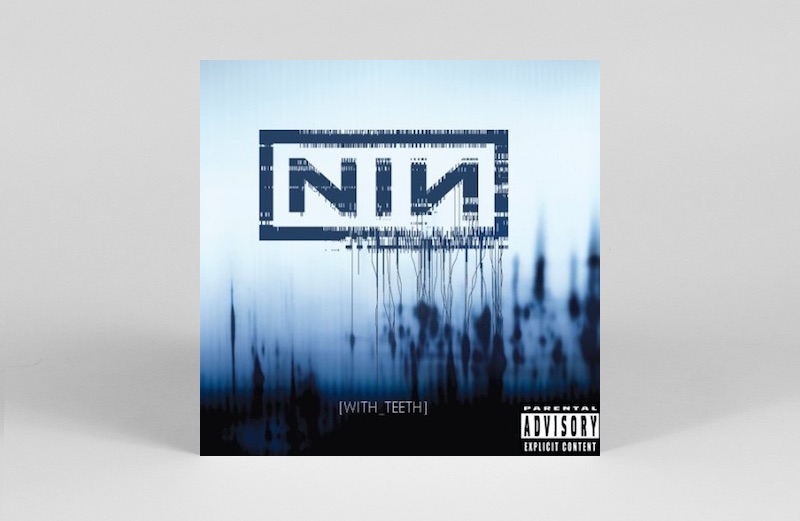 Nine Inch Nails
With Teeth
(Nothing records, 2005)
Reznor's recovery from addiction and his first new album of the millennium were cause for significant optimism. This is his most straightforward 'rock' album: the mix is uncluttered by electronic interventions, songs develop in straightforward ways, Dave Grohl's drumming and the standard rock group instrumentation give the record a live feel, as if knocked out by performers together in the same room. The problem, however, is that so many songs — for example, 'You Know What You Are?' and 'The Hand That Feeds' — fall back on a comfy and unvaried mid-tempo stomp. The urgency Reznor pumps into his vocals are undermined by the unruffled pace and his own tendency to repeat lines ad infinitum for want of something more to say.
Still, With Teeth was a warm return with significant highlights: the skittering drums and haunting piano lines of 'All The Love In The World' give the song a twitchy and disquieting atmosphere before the mid-song surge of multi-tracked voices, major chords and overdriven guitar; 'Only' is a retooling of his Gary Newman/synth-pop urges; while two versions of 'Right Where It Belongs' — amid a strong late album rally — allow the opportunity to savour Reznor's way with balladic declamations of uncertainty and disconnect.
---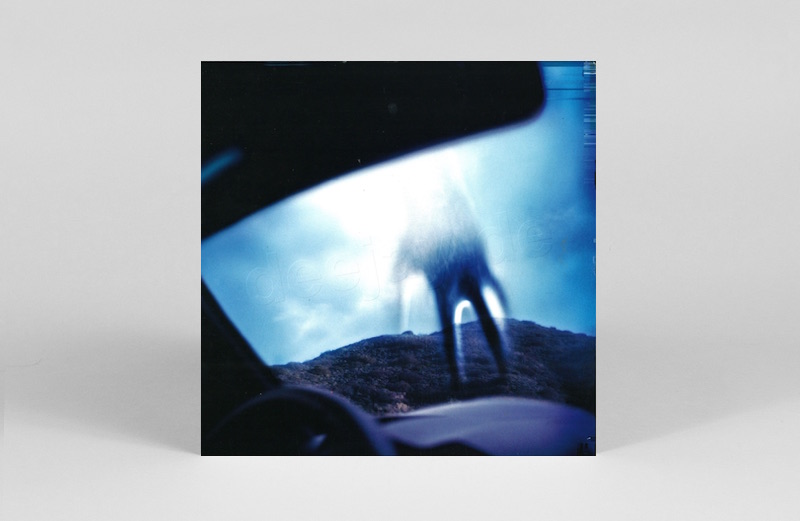 Nine Inch Nails
Year Zero
(Interscope, 2007)
Having gotten back the taste for music on With Teeth, Year Zero was where latter-day NIN bit down hard. In this new 'Trump-ian' age, it's hard to recall how much distain and fear the last Republican leader of the United States provoked. On Year Zero, Reznor takes George W. Bush as the starting point for a dystopian vision of religious politics lauding it over a blasted wasteland of civil disorder, gunfire on the streets and god-given certainty in public office.
Both musically and thematically it's a triumph of rage with the more pop moments existing mainly to allow one to catch the pointed lyrical barbs that lace songs like 'Capital G' and 'God Given'. The topics fit NIN like a glove: talk of power, control, dominance and corruption abounds — made new by the sense of something at stake for Reznor, something he believes in. His skill is evidenced by how the music might shift — the scattergun pace of 'Survivalism' succeeded by the smoothness of 'The Good Soldier' for example — yet the intensity of the imagery never lets up from the Hellish roar of opener 'Hyperpower!' to the grimly repenting mantra "shame on us…May god have mercy on our dirty little hearts, shame on us for all we've done and all we ever were" on closer 'Zero Sum'. The nearest the album comes to a ballad is 'In This Twilight' which is still a song about ongoing apocalypse.
---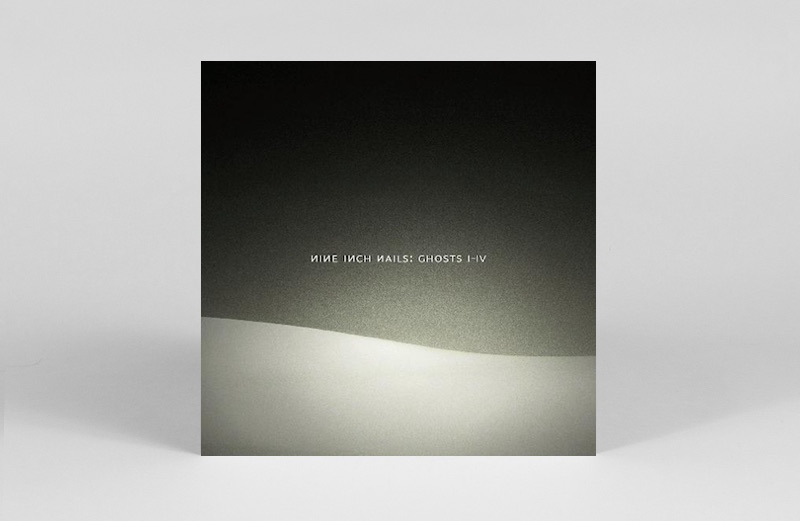 Nine Inch Nails
Ghosts I-IV
(The Null Corporation, 2008)
Equivalent to the online hard-drive dumps executed by artists ranging from Wiley to Aphex Twin or The Libertines, Ghosts I-IV is ostensibly a set of four EPs, each consisting solely of instrumental works, mostly created in partnership with Atticus Ross and Alan Moulder, alongside occasional interventions from other regular collaborators.
There's a comfortable familiarity to a lot of the materials here for any long-term listener to NIN — some tracks drift in a languid late-night torpor, while others twitch and fret nervously as if trapped and far too scared to surge up out of the corner and into full vision.
Across 36 tracks there's a generally coherent air with most instruments treated electronically to veil the resulting sounds until there may only be a hint at best of their acoustic origins. The result is a whirring, buzzing electronic landscape in which the intrusion of piano phrases, or an actual guitar riff, count as major features against a somnolent grey waterfall of fizzing detail. Immersion in a world of MOR NIN instrumentals is a pleasant experience, but this lengthy release tends to sound like vestigial points-of-origin that would ordinarily be spliced, sewn and welded to create the schizophrenic twists and cracked up switches of direction that mark out NIN at their barnstorming best.
---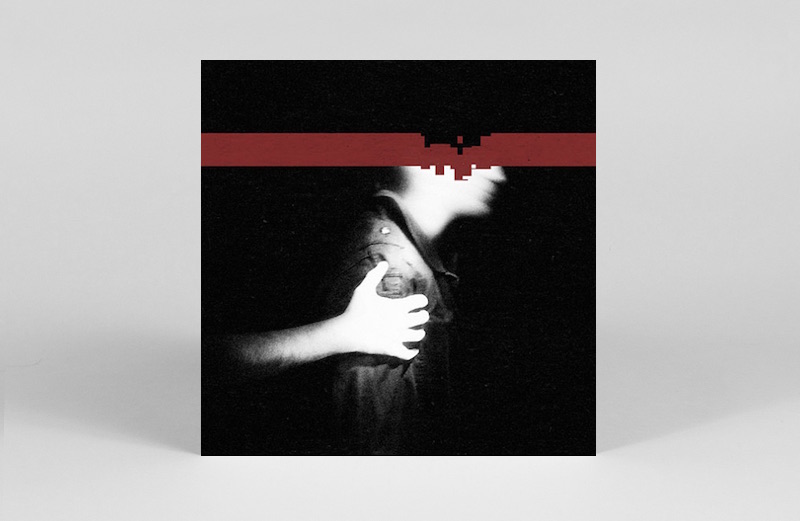 Nine Inch Nails
The Slip
(The Null Corporation, 2008)
Reznor's renewed creativity peaked with this cascade of urgent and energized tracks. Ambient opener '999,999' hovers like first contact from another planet, building anticipation before the album launches into a frenetic sequence of concise, raging rock tracks from the almost funky '1,000,000' (a close cousin to Year Zero's 'Survivalism'), through 'Discipline's heavyweight industrial-electro pop riffage, on to 'Head Down' which chops the air like helicopter blades.
After this rush of pure-pulsing-electricity, a sudden lurching shock is created when the tempo drops deep into the abyss on 'Lights In The Sky' (a ballad sewn from whispers and piano chords) and the steady celestial revolutions of instrumental 'Corona Radiata.' There's a stark energy to this latter-part of the record, the same way sounds stand out so sharp and brittle outside on a winter night. 'The Four Of Us Are Dying' picks up the pace across a gradually surging vocal-less four-and-a-half minutes leading into album closer 'Demon Seed', a tangle of tense beats, sudden cut-aways, flashes of electronic distortion, mutant guitar and surgically altered vocals. It's a powerful, ambitious way to end, a reminder of the mangled song conception NIN delivers at its best.
---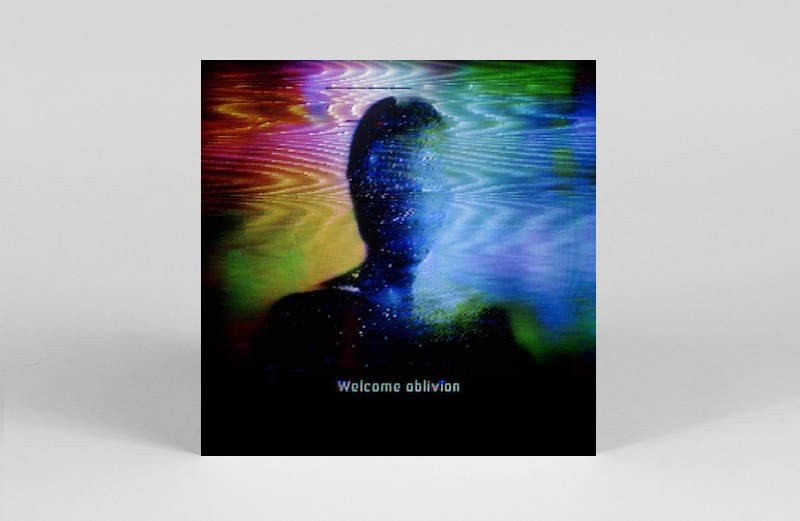 How To Destroy Angels
Welcome Oblivion
(Columbia, 2013)
It's surprising how rarely the full NIN experience has been slaved to vocals other than Reznor's. So the only album (so far) by How To Destroy Angels intrigues immediately given the dominant vocal presence is Reznor's wife, Mariqueen Maandig Reznor. Her approach draws comparisons to King Midas Sound or Burial and other echoing, downbeat exercises in atmosphere, and a lot of her declamations are smudged and obscured by the surrounding sounds.
Musically, however, this is like a lightly narcotized NIN with all the skittish beats and pulsing bass tones that implies. Lyrically, though everything is labelled as a group project, there's much in the vocal delivery and visible lyrics — for example, the yelped verses on the title track, followed by the chorus line of "you know what you have done, welcome oblivion, and this has just begun" — that suggests Trent Reznor's hand on the writing. That's perhaps the nagging doubt throughout this album: that it always sounds like an alternative version of a NIN record rather than a sonic universe all its own. The back end of the record heads off into instrumental territory, all of which is competent, interesting but asks that nagging question — why not have Mariqueen sing?
---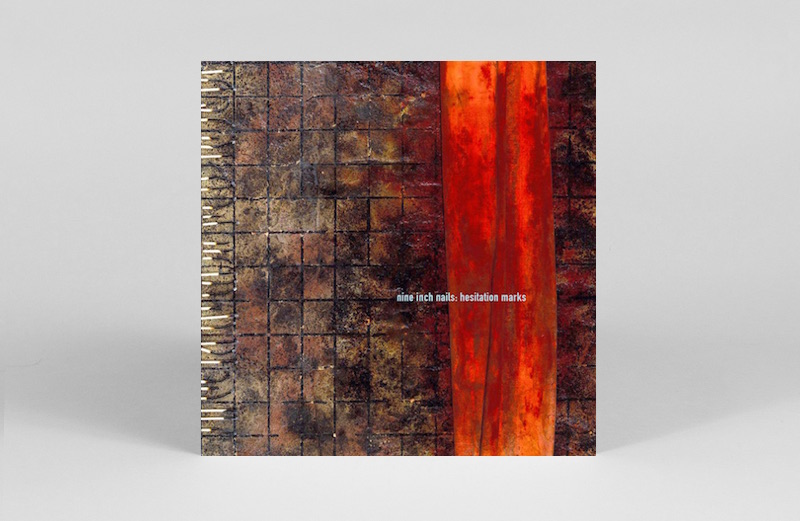 Nine Inch Nails
Hesitation Marks
(Columbia, 2013)
At age 48, it's a good thing that Reznor no longer sounds like the self-hating banshee of 1994. Hesitation Marks manages to offer new delights for NIN fans while clearly sounding like the work of a more mature and contented soul. The album is still trying to find a balance between Reznor's continuing interest in ambient electronica and instrumental interludes versus the need for NIN to rock.
Lead single 'Came Back Haunted' combines pace and arena-friendly chants with a mellowness of sentiment; 'Everything' bounds along on a straightforward guitar riff worthy of many a pop-punk teen idol; 'All Time Low' meanwhile has one of the funkiest lolloping beats anywhere in the NIN cataloue. Elsewhere, Reznor's vocal delivery often settles on an under-the-breath murmur which fits well with the meditative mantras he intones, recites and reiterates. Many songs exude a gentility and calm more akin to his soundtrack work than the previous works of NIN.
---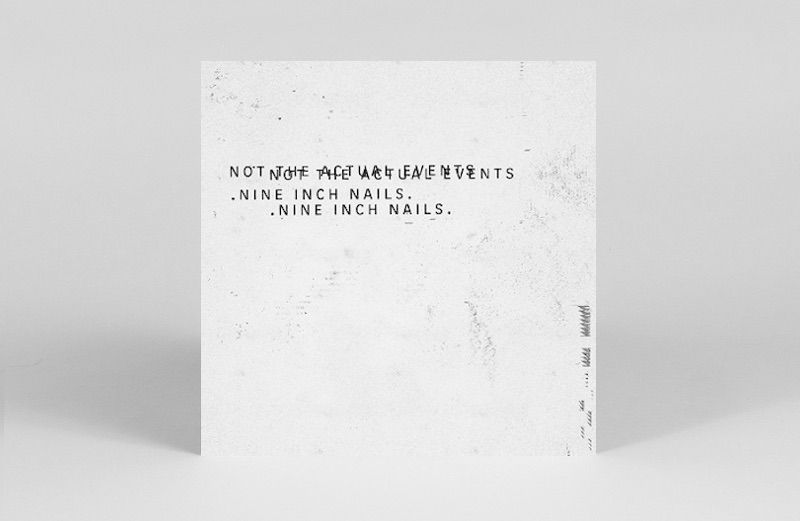 Nine Inch Nails
Not The Actual Events
(The Null Corporation, 2017)
Anyone who loved Ghosts I-IV will have spent most of this decade feasting on Reznor's soundtrack work. Having produced the soundtrack for Oliver Stone's Natural Born Killers and the music for the computer game Quake in 1996, then material for 1997's David Lynch film Lost Highway, it's a surprise that it was 2010 before Reznor released a full album soundtrack, The Social Network, which was followed in rapid succession by the gargantuan three hour-long accompaniment to The Girl With The Dragon Tattoo (2011) and the two hour soundtrack for Gone Girl (2014).
Ultimately, one's patience with the soundtracks will depend on one's liking for spit-polished ambient lounge music, the tracks rarely stray beyond pop song length, rarely advance past amorphous background sound, though the cover of Led Zeppelin's 'Immigrant Song' (with vocals from Karen O) was a reminder of the sonic violence Reznor could unleash if he so wished. His creative partner throughout has been Atticus Ross and it should come as no surprise that Ross is now a full member of the revived Nine Inch Nails.
On this EP — which came on the tail of a two release campaign based around The Fragile with the promise of two major NIN projects later in the year — Reznor flexes muscles on a decent reintroduction to why NIN is an institution. Opener 'Branches/Bones' actually sounds like an engine revving up then careering off-road; 'Dear World' soars and climbs over pulsing electronica; 'She's Gone Away' is a grimy industrial march wrought in clattering, clanking machinery; 'The Idea of You' is a straightforward whip of voicemail vocals and hissing repetitive guitar riffage; meanwhile 'Burning Bright (Field On Fire)' would sit comfortable back in the days of Broken. Welcome to the future — here's hoping Nine Inch Nails are at the start of their next era.