Published on
November 6, 2016
Category
Features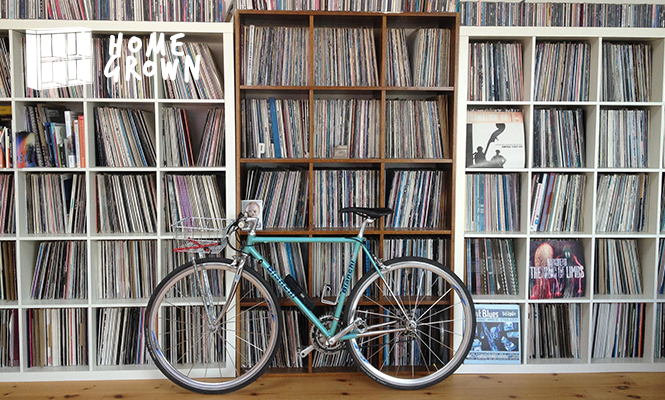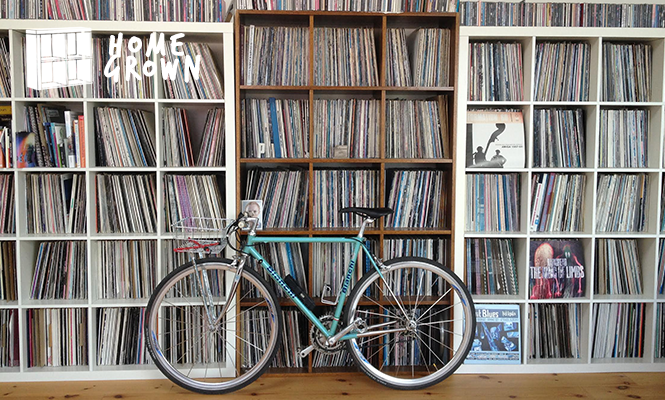 Because every record collection has a story.
Home Grown is our new series profiling you lot and your excellent record collections. Taking our cue from the brilliant submissions to the #VFRecordCollections thread on Instagram, we want to share a little of your hard-earned love for vinyl with the world.
Each week, we'll be profiling a different collector from around the world and finding out what makes them tick. Want in? Send us a pic of your collection and a few words about your collection to [email protected].
---
Name: Barbara Hallama aka BarbNerdy
Location: Berlin, Germany
Size of collection: c. 15,000
How long have you been collecting? I started in the mid '80s, most heavily vinyl buying happened between 1990 and 2005.
What are you most proud of?
Difficult question, I'm proud of every single record I have in my collection. There are some great collector items from bands and acts I have had the pleasure of working with. Like Goldie and the special edition of Saturnz Returnz, or some rare 12"s from Unkle with special cover artworks made from Futura2000 (I even have a skateboard which was made for this release), or all the great 4Hero releases on Talkin' Loud or the ones from Money Mark.
I'm also proud of all the original releases of very early Strictly Rhythm, Traxx Records, Underground Resistance oder even the first DJ Hell record als white label, 'Eat More House Baby'.
My garage collection is quite impressive and I love my mid '90s D&B collection which goes from early good looking Adam F to some techsteppers from Dom&Roland and, of course, all the cool Roni Size productions.
I also have a quite nice and unique grime / speed garage / 2step collection from the beginning of 2000. Maybe one of the most remarkable record buying gigs I've had was at Blackmarket in London, where I had the chance to listen to the first DMZ record ever. I was standing there, listening to some cool bass stuff via headphones when I suddenly recognized a huge deep and slow unbelievable bass which came out of the stereo from the shops. The first DMZ…
I'm of course also very proud about my '90s hip-hop collection and my decent jazz / soul or even acid jazz vinyls. It's hard to to say. Love them all!
What does your collection mean to you?
It's part of my life. Nowadays I'm only buying special items as I switched to collect digital, it's always a great pleasure to dig through my collection or, even better, to invite friends over to my house to listen to the records. Thats quite fun! I'm always surprised about the findings.