Published on
November 26, 2017
Category
Features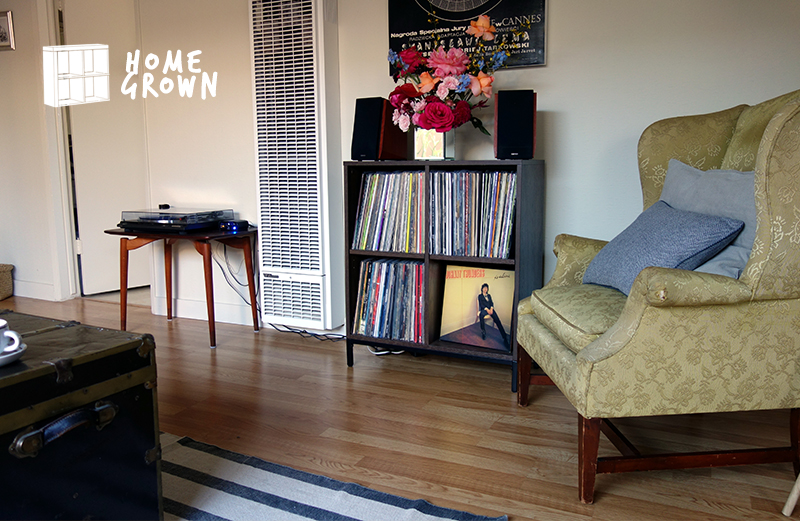 Because every record collection has a story.
Home Grown is our series profiling you lot and your excellent record collections. Taking our cue from the brilliant submissions to the #VFRecordCollections thread on Instagram, we want to share a little of your hard-earned love for vinyl with the world.
Each week, we'll be profiling a different collector from around the world and finding out what makes them tick. Want in? Send us a pic and a few words about your collection to social@thevinylfactory.com
---
Name: Adam DiBattista
Location: Los Angeles, CA
# of records (approx.): 200
How long have you been collecting for?
On and off for 10 years.
What part of your set-up are you most proud of?
My girlfriend bought me a beautiful pair of Edifier speakers, they look and sound amazing.
What record(s) are you most proud of?
My original Johnny Thunders records that I have picked up in Greece over the course of the past few years. I was also completely shocked to have found Arab Strap's Philophobia in a shop in Boston, and it has remained a proud possession since.
What does your record collection mean to you?
My record collection is like DNA, it's intergenerational. I've pilfered records from my mother, father, and grandfather, and those albums are like my genetic musical make-up.
My taste in music has been the result of both my mother's love for Joni Mitchell and listening to Elvis Costello with my father. My mother's copy of Tom Waits' The Heart of Saturday Night has her maiden name written on the back; I love that it's both one of my favourite records and a document of my family history. The ones that I've bought myself tell new stories: they're a diary and an atlas of where I've been.​