Published on
October 14, 2018
Category
Features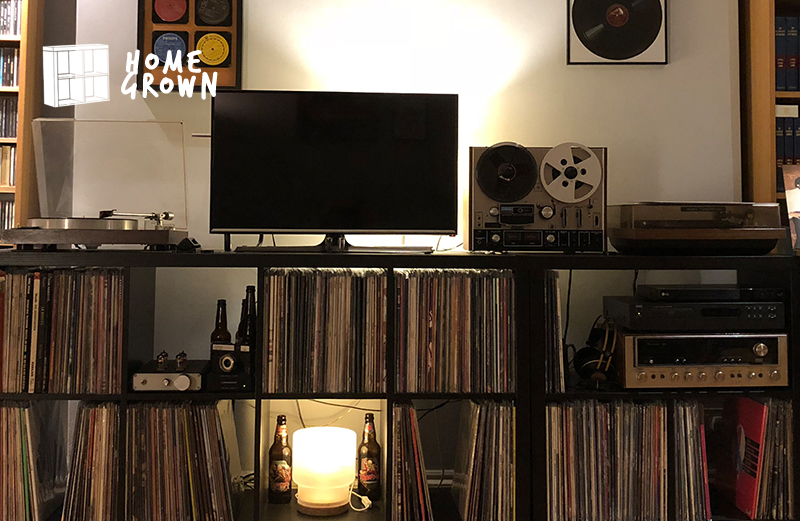 Because every record collection has a story.
Home Grown is our series profiling you lot and your excellent record collections. Taking our cue from the brilliant submissions to the #VFRecordCollections thread on Instagram, we want to share a little of your hard-earned love for vinyl with the world.
Each week, we'll be profiling a different collector from around the world and finding out what makes them tick. Want in? Send us a photo and a few words about your collection to social@thevinylfactory.com
---
Name: Antonios Tzanakopoulos
Location: London
Instagram: @ny10012
# of records (approx.): 700, mostly LPs
How long have you been collecting for? Approximately 30 years, though I took a big break between 2000 and 2010, partly because of too much moving around between cities, countries, and even continents. I am now settled, and while I still travel a lot for work, everywhere I go I try to visit the local record shops and look for hidden treasures. But I also enjoy going to record fairs or just around the many wonderful record shops in London.
What part of your set-up are you most proud of? 
The DIY pre-amp that I built with my friend George, using schematics on the internet and parts we ordered. I soldered every single cable, capacitor, and resistor on that board myself! It's pretty, and pretty powerful at that, and plays through M-Audio BX8 studio monitors. I also particularly like my old Luxman PD-284 from the early '80s. A hand-me-down when I first started listening to music, I have had it since. It is a very reliable direct drive, and I am currently using an Ortofon 2M Red cartridge on it. My dad's Dual, which needs some servicing, along with his Sansui 6060 amp, both from the '70s, complete the secondary set-up. They have been with me since childhood!
What record(s) are you most proud of?
I am happy to still have most of the records that I bought growing up in Athens, mostly heavy stuff, including some rare ones by Greek bands like Rotting Christ (heh). I love my dad's 45s, first pressings of the Stones, the Kinks and records from the 1960s, when he was a young teenager. I also like my small collection of 10″ records – a format I find very appealing – including some 10″ records with revolutionary songs that my mom brought back from the Soviet Union many years ago.
What does your record collection mean to you? 
It's always the best thing about coming home.