Published on
July 22, 2018
Category
Features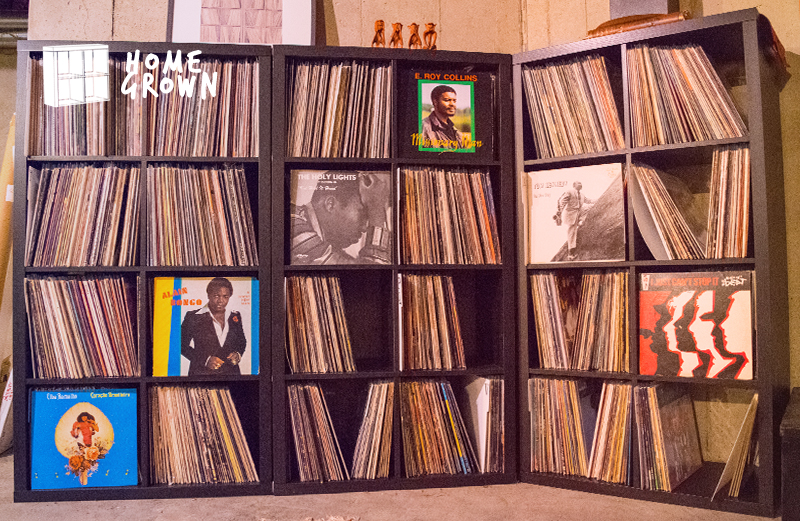 Because every record collection has a story.
Home Grown is our series profiling you lot and your excellent record collections. Taking our cue from the brilliant submissions to the #VFRecordCollections thread on Instagram, we want to share a little of your hard-earned love for vinyl with the world.
Each week, we'll be profiling a different collector from around the world and finding out what makes them tick. Want in? Send us a photo and a few words about your collection to social@thevinylfactory.com
---
Name: Rene Dechaine
Location: Maryland, USA (for now)
# of records (approx.): 1300 LPs
How long have you been collecting for?
48 years. My father worked for a juke box distributor, and gave me my first record in 1970 – Bobby Bloom's Montego Bay, and I kept going from there. My employment took me all over the world, so every couple of years I had to package everything up for my move to the next country.
What part of your set-up are you most proud of?
My Linn Axis turntable that I purchased from my neighbour in 1998, when I lived in London. I paid £200 for it, and it's still going strong twenty years later with minimal fuss.
What record(s) are you most proud of?
The ones I really like are those that nobody seems to know about yet, because I feel like I have found something special. My most recent favourites are Tom Kennedy On His Way, The Holy Lights I've Had It Hard, and E. Roy Collins Missionary Man. Good, solid jazz, gospel and roots reggae, respectively, but I can't find much information about the performers or the records.
What does your record collection mean to you?
A joyous connection to humanity. I have always been at risk of just withdrawing, and listening to the music in private, indulging in the comfort of cataloguing everything to the nth degree in my basement. But, I am always drawn to get out into the community, find records, meet people and strike up conversations about the local music culture. This has worked well for me every time I have moved to a new country, including Brazil, the UK, Germany, Panama, South Korea, Turkey, and Southern and Central Africa. Records have enticed me to make friends and see the world.