Published on
August 16, 2018
Category
Features
The producer and pianist's R&S debut draws on a wealth of influences, from Alice Coltrane to Francis Bacon and Marina Abramovic.
As experimental forms, performance art and electronic music developed in radical, often subversive underground scenes in the late '60s, '70s and '80s.
However, while artists from both disciplines have sought to find common ground – not least Eddie Peake, whose work with Actress in Stromboli and Kool FM at White Cube in recent years amplifies the possibilities – few electronic music producers have drawn as explicitly on the themes of performance artists as Djrum has drawn on Marina Abramovic.
Inspired by what he calls the 'visceral poetry' of Abramovic's The Artist Is Present, in which visitors were invited to sit opposite her in the gallery, Djrum was compelled to explore the more introspective realms of interpersonal relationships in his music. Revealing his classical jazz training in a production context, and improvising across various instruments, the resulting album fizzes with textured syncopations, often dissolving live-wire club tracks into ambient soundscapes.
Ahead of the release of Portrait With Firewood, which takes its name from Abramovic's 2010 work, Djrum shares some of what inspired him to make the record.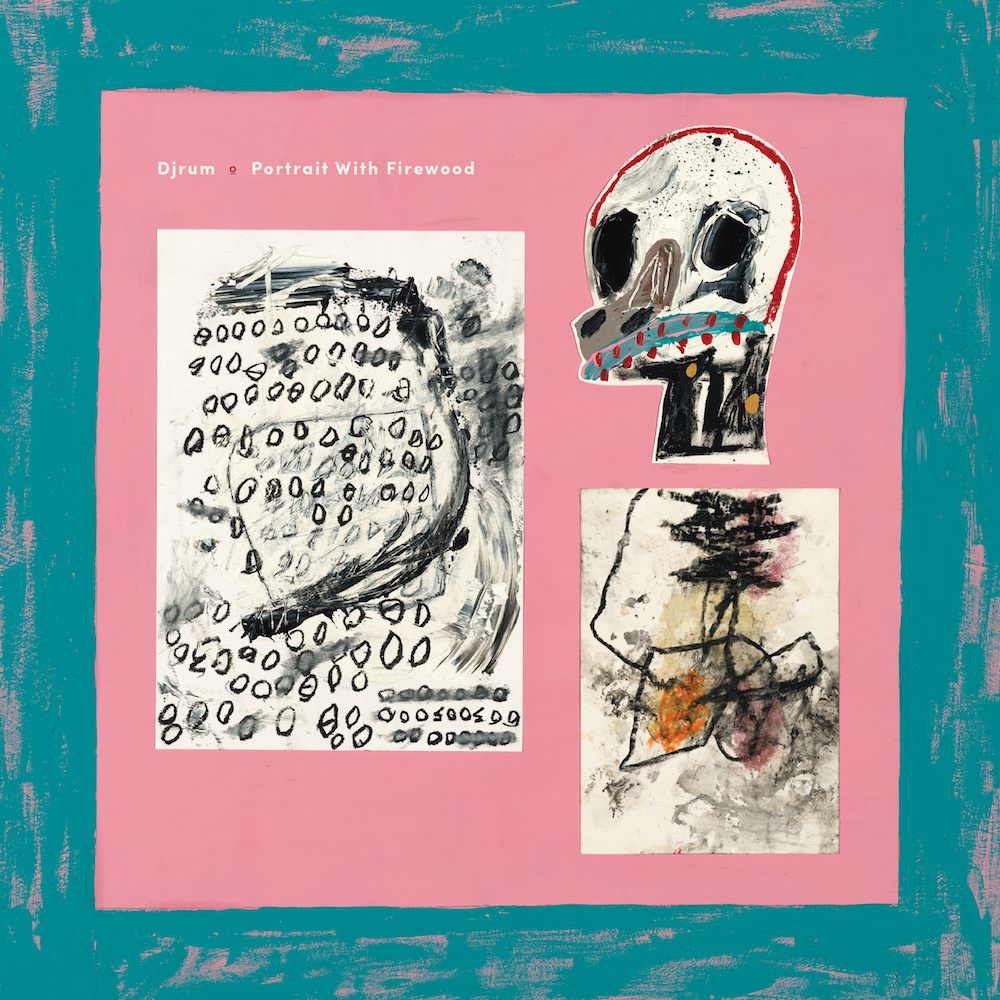 ---
When did you first encounter Marina Abramovic's work?
I guess I've been aware of her for many years, just through having a general knowledge of contemporary art; but it wasn't until I was struck dumb by The Artist Is Present around 2010 that I looked at her work more closely. Her work just seems to cut through such big subjects with heartbreakingly poignant simplicity. I find it really humbling, and beautiful.
In the album announcement you say she has a "deep understanding of the human condition" – what do you mean by that?
Hmmm… well I guess that's quite a broad statement. I just feel that the way she reduces big emotional ideas down to such simple acts is so insightful. For example, her work with Ulay called Breathing In/Breathing Out is so straightforward. A man and a woman whose noses are both blocked, press their mouths together so that they can only breath the air the other exhales until they are so worn down and pained that they can't go on, right to the point of passing out.
How have you tried to incorporate her influence into the music you make?
Well, thinking of Marina's performance art as visceral poetry, I would say that music has that same quality, particularly instrumental music. You can express a complex emotional landscape with music that the listener feels instinctively without having it explained with words. I use words in my music sparingly, and I think that makes them more powerful.
I have been trying to get away from making music about music. I want to make music about real situations and human feelings so as to produce more detailed emotional complexity.
Throughout 2017, as I obsessively worked on my album, I plunged myself into my own introspective world, partly looking for subject matter, and partly looking for answers. I thought about my own life situation, my personal identity, and how I relate to the outside world and people around me. I often distracted myself from the music by watching scenes from movies, documentaries, interviews and so on. The two things that influenced, or at lease resonated with, my thinking the most were Francis Bacon, particularly his interviews with David Sylvester, and footage of Marina Abramovic's works I found on YouTube.
I'm interested in how both artists deal with the interplay between personal identity and interpersonal relationships.
What is it about the Portrait With Firewood work you particularly associate with?
I knew I wanted to name the album after a work by either Bacon or Abramovic as a nod to the mutual subject matter I feel we share. The idea of the album as a portrait seemed apt, particularly with the intimate nature of the work. Then the image of firewood resonates in so many ways. It provides but also destroys. It is warmth and comfort as well as toil.
How did your jazz training influence the record and in what ways were you able to incorporate a jazz sensibility into your electronic production techniques?
I've always tried to take an improvisational approach with my production, even when it comes to programming. I try to structure my works like a free improvisation, with the music flowing lyrically from passage to passage: moving in a linear way, rather than in a more typical cyclical structure. But this time improvisation permeated the process much further than the structure. The piano, cello, vocal, and even much of the percussion parts all began life as spontaneous improvisations. Melodically and harmonically, my jazz training came into play too I guess.
Would you like Marina to hear the record?
Yes of course I would. I don't know what her tastes are, it might well not resonate with her at all. I'd like to think she would at least be sympathetic to my attempt to tackle our mutual themes. In my fantasy, she'd ask me to soundtrack a new piece of work of hers, or collaborate on something completely different, like a ballet or an installation.
Djrum's Portrait With Firewood is out on 17th August via R&S Records.
The Vinyl Factory has previously collaborated with Marina Abramovic to release 512 Hours on limited edition vinyl.