Using a different sound system for every genre in his collection, Carlo Pistacchi is one of the biggest reggae collectors in Italy.
A legendary figure in Venice, Pistacchi has owned the Alaska gelateria in the city for over thirty years.
Having bought the shop from a friend in 1987, Pistacchi says he hadn't initially considered a career making and selling ice cream, but that Alaska's red, yellow and green plastic cone felt like a sign. That its name also contains the word "ska" convinced him. Look inside, and you can see why: Pistacchi has decked out the shop with pictures of Bob Marley, Haile Selassie, and gig posters.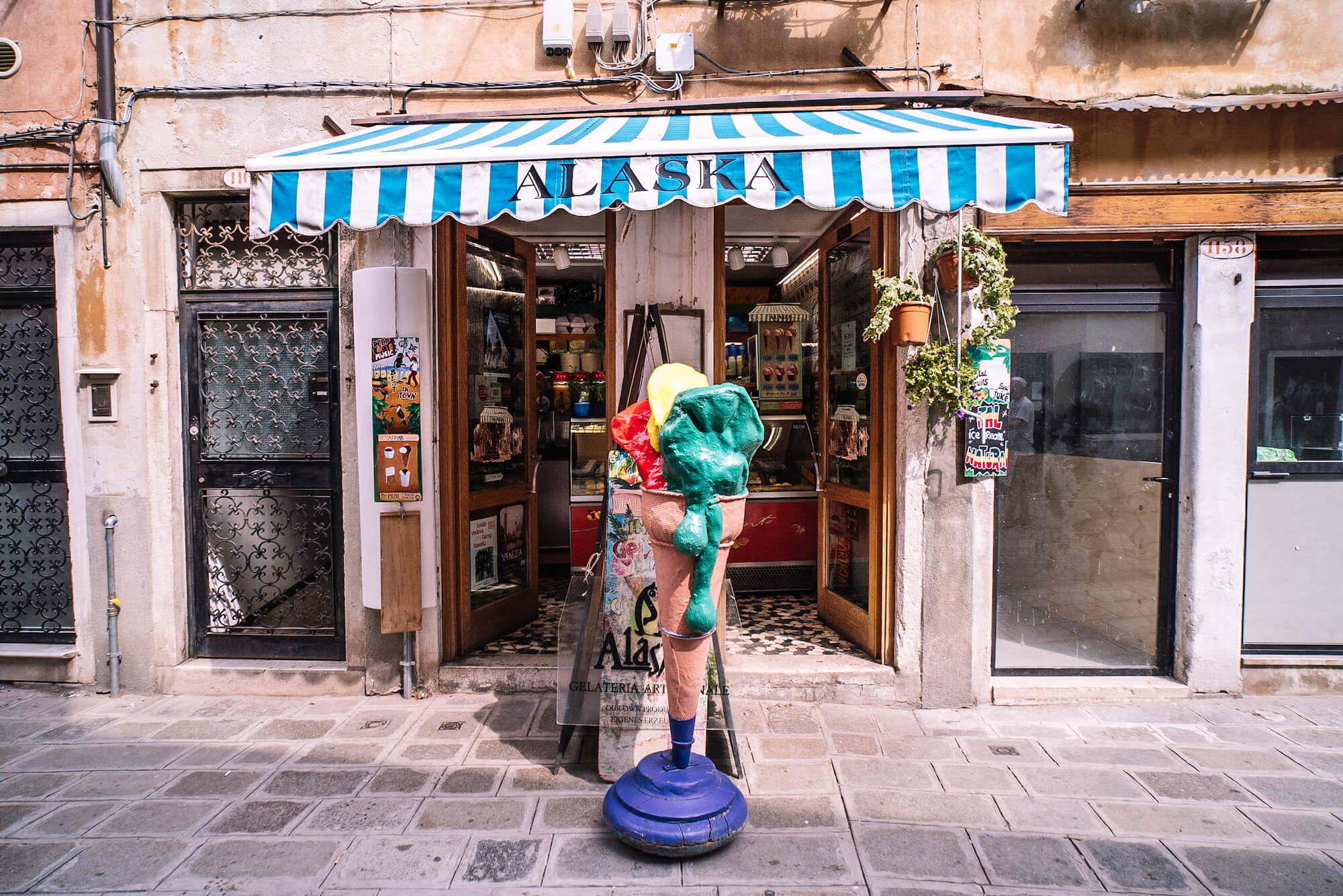 Inspired by his love of reggae, Pistacchi expresses his creativity through his flair for flavour: rose from his terrace, saffron from Iran, chocolate from Bolivia, as well as more experimental tastes like ginger, turmeric, basil, red onion, cardamom, and asparagus.
When he is not at work, the 60-year-old can be found at home among what is one of the biggest reggae collections in Italy. With a particular interest in the six years between 1978 and 1984, Pistacchi claims to own almost every reggae record made during that time.
His collection lines the walls from floor to ceiling, filling all available space with records, CDs, DVDs, videos, posters and photos. While the largest portion is dedicated to reggae, Pistacchi's 26,000-strong archive also contains jazz, classical, opera, rock, funk, and pop from around the world.
Organised in alphabetical order by genre or country, the collection is played on an array of sound systems throughout his home, each of which is used for a specific genre: Dahlquist speakers for classical and opera; JBL 4320 monitors for reggae and rock; and JBL L220s for jazz.
We visited Pistacchi in Venice to capture his love for music and taste for unusual creations.
---