Published on
January 10, 2020
Category
News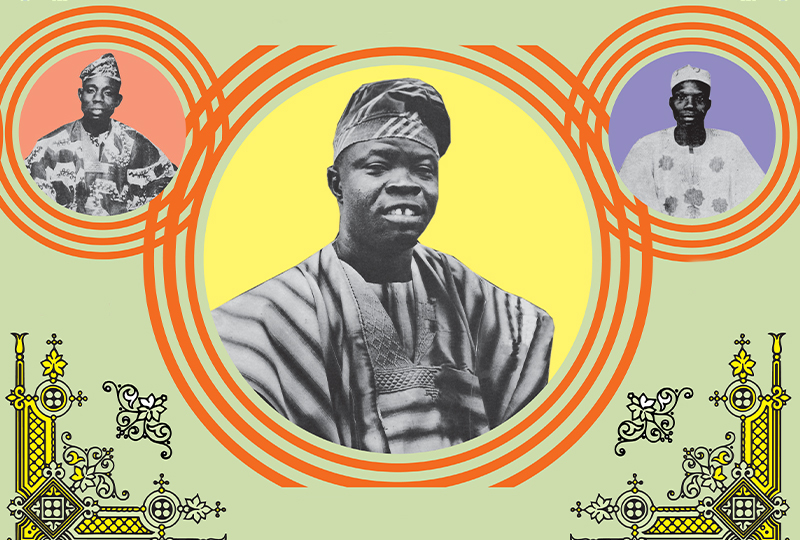 Sung in the Yoruba language with no Western instrumentation.
London's Soul Jazz Records is releasing a new compilation of '60s Nigerian apala music, titled Apala: Apala Groups in Nigeria 1967-70, on 2xLP this January.
Apala music typically incorporates pitched-up vocals sung in the Yoruba language, alongside the Agidigbo – a thumb piano – and layered percussion.
The genre was created as a form of cultural rejection of the British Empire's colonial rule over Nigeria, which lasted from 1901 until independence in 1960.
Comprised of tracks originally released by Decca and EMI Records, as well as a variety of independent labels in Nigeria, Soul Jazz's new compilation is the first collection of apala music to be released outside of Nigeria, and includes a booklet with text and photography.
Head here for more info in advance of its 31st January release, check out the artwork and tracklist below.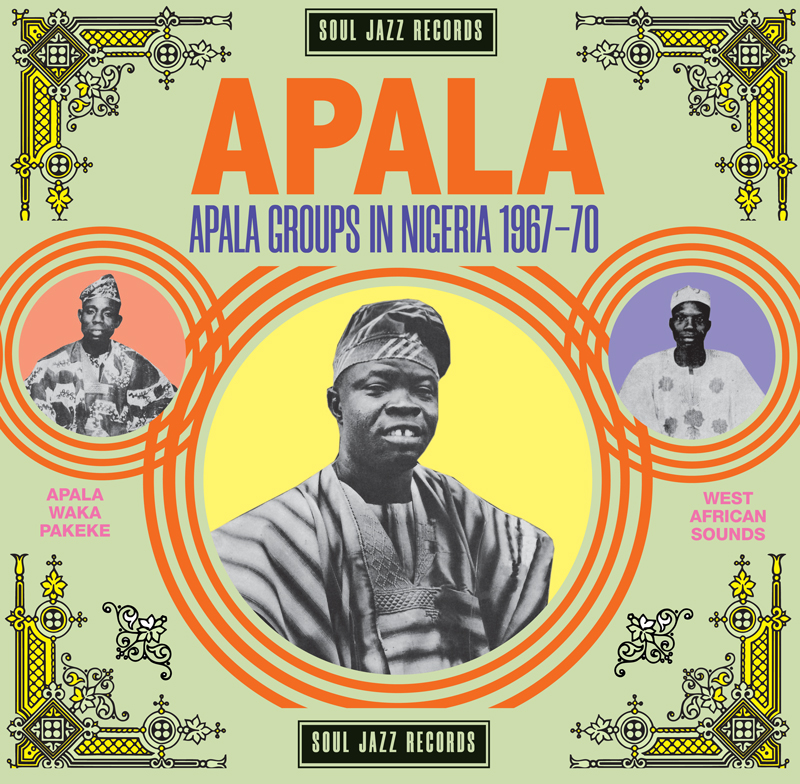 Tracklist: 
1. Haruna Ishola and His Apala Group – Ewure Ile Komoyi Ode
2. Adebukonla Ajao and Her Group – Aboyin Ile
3. Rapheal Ajide and His Apala Group – Adura Fun Osiwowo
4. Haruna Ishola and His Apala Group – Orin To Mo Gbon Wa
5. R.A. Tikalosoro and His Group – Agilinti Lomu
6. Adebukonla Ajao and Her Group – A.B.D. Alawiye
7. Haruna Ishola and His Apala Group – Asa Ko Gbodo Wole Gbeiyele
8. Adeleke Aremu & His Group – Egbe Arowolo
9. Haruna Ishola and His Apala Group – Rufai Baolgun
10. R.A. Tikalosoro and His Group – Kiniun Kuro Leran Amu Sere
11. Haruna Ishola and His Apala Group – S. Aka
12. Adebukonla Ajao and Her Group – Lekele Bale
13. Kasumu Adio and His Apala Group – Odale Ore
14. Ayisatu Alabi and Her Group – Oko Lolomo
15. Jimoh Agbejo Bo Ogun and His Group – Oriki Ibeji
16. Ayisatu Alabi and Her Group – Omo Olobi
17. Rapheal Ajide and His Apala Group – Orin Aje
18. Adebukonla Ajao and Her Group – Sunday Babayemi