Published on
February 6, 2015
Category
Features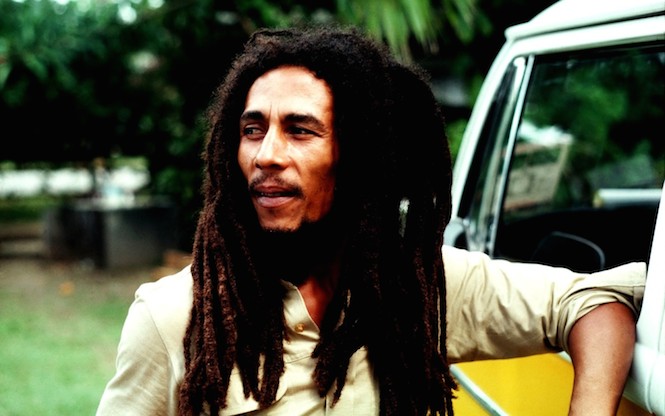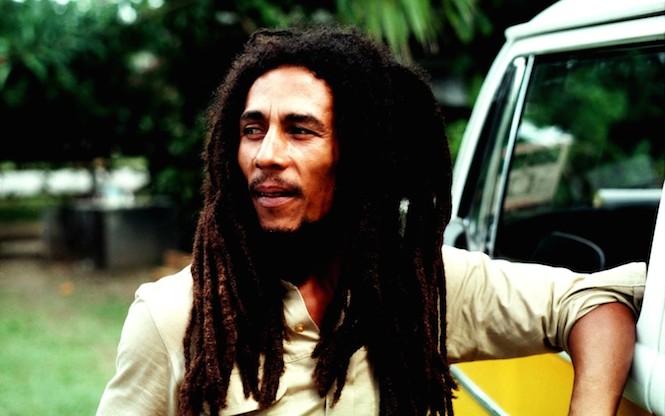 We've invited a broad selection of musicians, producers, collectors and even an academic to look back on the legacy and influence of Robert Nesta Marley.
A figure who reached near mystical status in Jamaica – a prophet, a poet, a progressive whose every word had the nation's hanging on. Exploring political themes like social transformation and revolution, along with ideas of devotion and self-emancipation, Marley became an icon for both dissent and spiritualism.
Today he's a household name everywhere although this holds a certain dilemma for his devotees: Marley is simultaneously one of the most popular and most misunderstood figures in modern culture. Post-humous Marley has been hugely successful (read: lucrative), evolving into a global symbol synonymous with pacifism and cannabis toking that has been endlessly merchandised. As Vivien Goldman, his trusted biographer, so eloquently explains here,"Bob's activist legacy is currently under threat of falling victim to his status as a lifestyle choice".
His musical legacy isn't straightforward either. He first earned international acclaim in the early 1970s, when Island Records founder Chris Blackwell presented Bob Marley & The Wailers as a rock band, fronting them the money for their breakthrough 1972 album, Catch A Fire. By his untimely death nine years on, Marley was an international star but on no account a big seller. Yet by virtue of post-mortem marketing, predominately in the form of greatest hits compilation Legend, he's now one of the biggest selling artists of all time. Released three years after his death, Legend is the best-selling reggae album ever and continues to reign supreme: just last year it reached number 5 in the Billboard chart. A sign of his continued musical relevance, sure, but the massification of Marley's 'greatest hits' has deleted many gems from his sprawling two-decade strong back catalogue.
The Marley family are eager to rectify this, marking the 2015 milestone with a yearlong commemoration of his legacy: along with Marley-branded weed, they've given Universal Music Group the green-light to drop previously unreleased music and footage from the vaults. The first of which is Bob Marley and The Wailers' Easy Skanking In Boston '78, a never-before-released live CD/DVD. The footage of the performance, shot by a fan, has gaps in the video (as a result of changing rolls of film) that will been replaced with animated sequences set to music. Due on February 17, this release is the first in a series of unreleased and rare material, new Marley collections and LP reissues – all intended to reshape musical legacy of Bob Marley.
In a similar vein, we set 14 individuals, more than qualified for the job, to pick their favourite Marley record. The result is an incredibly varied selection of records (that you won't find on a greatest hits compilation) with each response revealing great depth of thought and originality, a credit to the truly remarkable and wide-ranging influence of Jamaica's most significant artist.
---

Sly & Robbie
Undoubted reggae greats, Sly & Robbie have worked tirelessly as a production duo and/or rhythm section with practically every artist in Jamaica and beyond – Dennis Brown, The Rolling Stones, Herbie Hancock, Toots and The Maytals, and of course Marley. Below they share their experience of working with Marley, and select their favourite record each. 
---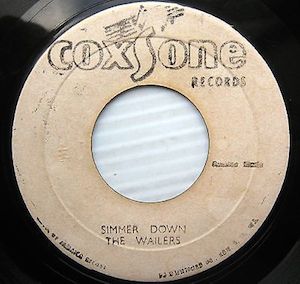 Bob Marley & The Wailers
'Simmer Down' from Simmer Down
(Coxsone, 1964)
Sly: I like many of Bob's songs. He wrote great tunes, man. He came to ask Robbie and myself to play for him in 1980 because he loved what we did on our TAXI label, especially Sinsemilla by Black Uhuru which we produced at Channel One. We never want to be tied to one artist though, because we wanted to create our own stuff. Stuff like Grace Jones, Ini Kamoze, etc… Anyway, we have deep respect for Bob. My favorite song has to be 'Simmer Down'. They were just 20 years old, fresh, energetic, they didn't care, they just did what they felt with nothing getting in the way. Really wicked. I love 'Mellow Mood' too [starts singing: "I'll play your favorite song, darling..] We did a cover of that tune with Bill Laswell on the "Third Power" album. Plenty songs, man, he was bad!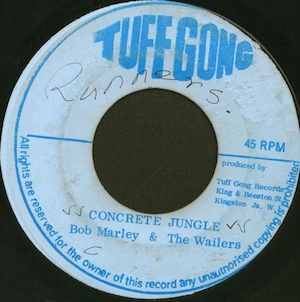 Bob Marley & Beverley All Stars
'Concrete Jungle' from Concrete Jungle / I'm Hurting Inside
(Tuff Gong, 1972)
Robbie: I played on "Concrete Jungle" because Familyman wasn't around the studio that day. He had taught me to play bass a couple years before, and at first my style was very much like his. But I still tried to create my own style. So when they ask me to sit in for Familyman, I gave the bassline a personal twist and people love it. It really raised my profile and kick started my career even more. So that song is very special to me. I love the lyrics too. Bob, Peter and Bunny were a great songwriting team.
Sly & Robbie's latest album "Dubrising" is out now. 
---

Immortal Technique
Peruvian- American rapper Felipe Andres Corone sampled Marley's "I Made A Mistake" in his 2008 song "Mistakes". In part inspired by Marley, Corone uses his music to confront political issues like class struggles, socialism, poverty and institutional racism. 
---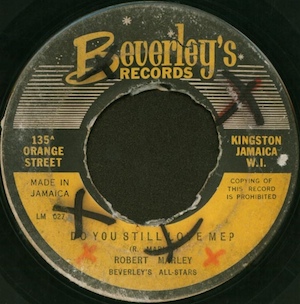 Bob Marley & Beverley All Stars
'Judge Not!' from Judge Not! / Do You Still Love Me?
(Beverley, 1962)
When I listen to an artist that has already passed away and yet left an immense impact on the world, and obviously on my own music, I like to go back to the beginning of their career. I want to see the transformative steps that they have taken in their music and philosophy and life. I think seeing the evolution of the human being's perspective on life is best understood seeing the person as a whole. Not just through the window of their career where they found the most commercial success. Not just the music but the hardships they endured in their life are important. I remember discovering this small gem of Bob Marley called "Judge Not." (1962) It's not as famous as his other songs that are played at school dances and it isn't on commercials to vacation in Jamaica. Yet when I found it, I saw that it was from his first album and yet the message that he held in his career was relatively consistent. It was an exploration of the human condition to point out what was really valuable about our lives. In the later years it became more complex as he tackled larger issues, but the simplicity and sincerity of the song coming from a man just opening his musical talent to the world, spoke volumes to me.
---

Curtis Lynch (Necessary Mayhem)
Modelled off labels like Coxsone and Jammys, Necessary Mayhem specialise in reggae, roots and dancehall. For label founder Curtis Lynch the label tries to remain true to the roots of reggae while also pioneering a fresh and relevant approach for newer generations.
---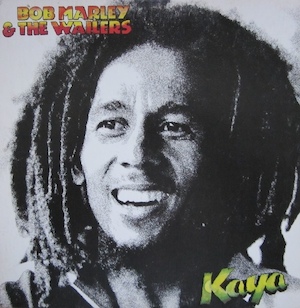 Bob Marley & The Wailers
'Satisfy My Soul' from Kaya
(Island, 1978)
Obviously this was a very hard task, but 'Satisfy My Soul', always puts me in a good mellow mood. When I listen to this tune with my producer hat on, I love the arrangement, accompanied by an exquisite horn section and superb backing vocals by the I threes as always. Lyrically the line that grabs me is when Bob says 'You make me feel like a sweep stakes winner'. That's a big line! You can imagine that feeling, you can visualise the way he feels about the lady he is singing about. I think over all vocally & lyrically Bob glides over this tune effortlessly thus making you as a listener believe his every word. What i like about Bob generally in his love songs is you will never actually hear him say 'I Love You', but you will know he does via his lyrics and also vocal style, another reason why I love this tune!
To be honest the whole album that this song is taken from, Kaya is one of my stranded desert island choices. The mixes on it are superb and has an international shine that reggae albums don't necessarily go for and 'Satisfy My Soul', is definitely the benchmark for this type of sound.
So there it is, among my love for 'Natural Mystic', 'Three Little Birds', 'One Drop', 'Crazy Ballhead', 'Rat Race', 'Guiltiness', 'Easy Skanking' and all of the others I would have to say 'Satisfy My Soul' is my favourite.
---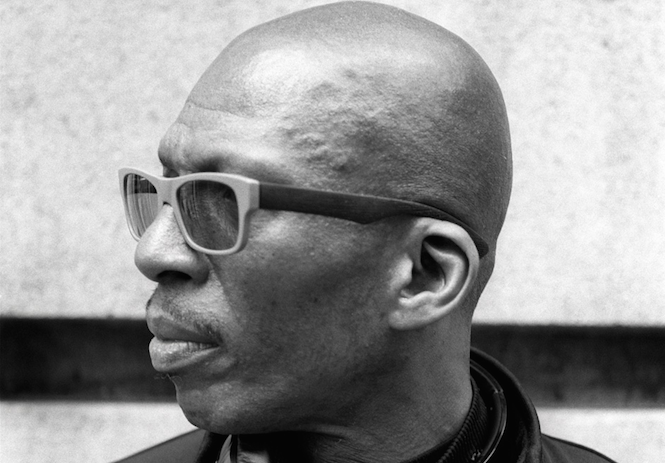 Hank Shocklee
Once upon a time, Bomb Squad member and legendary hip hop producer Hank Shocklee shaped the Public Enemy sound. Now he's pioneering a multimedia production company. With reissues of PE classics It Takes A Nation Of Millions To Hold Us Back and 1990's Fear Of A Black Planet out now, he recalls the first time he ever encountered Bob Marley.
---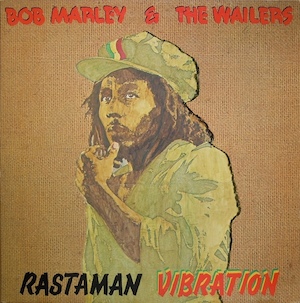 Bob Marley
'Crazy Baldhead' from Rastaman Vibration
(Island Records, 1976)
When my cousin Richard Matthews came home with this album one day, I was listening to him play it and he asked me if I liked it. At that time he always had the advance copies of records I never knew how he got them, I just enjoyed them. However when he asked me about this record I wasn't really into that kind of music you see, I was into funk and disco. He sat me down and opened the album cause it was a gatefold and he started reading the lyrics from this song and I was immediately very interested. He had to breakdown the meaning of the album to me and when that happened a kind of euphoria took over me. Ever since that time I wanted to pursue this thing they call music but in a conscious vibration. Now I call myself the bald head rasta. Shockademus to the highest.
---

Vivien Goldman
Vivien Goldman penned the first biography on Marley – "The Book of Exodus: the Making and Meaning of Marley & the Wailers' Album of the Century" (Three Rivers Press).  She is currently an Adjunct Professor at New York University's Clive Davis Institute of Recorded Music, where she teaches about Bob Marley.
---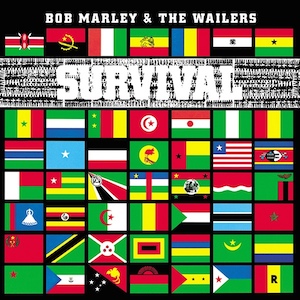 Bob Marley & The Wailers
Survival
(Island, 1979)
When I asked him, Bob said his favourite thing about his music was how it progressed.  So although I never got tired of listening to Exodus and almost nothing but, when I spent 2.5 years writing about it for "The Book of Exodus", and still flash on moments I experienced with them in the studio while they cut it  – I'm going to say Survival, effectively Marley's penultimate album (Confrontation was posthumous, though still fabulous.)  In its unflinching focus on serious t'ings,  Survival has a message we need right now, when just as the first track says, there is "So Much Trouble in the World."  As Bob sings, "Babylon system is a vampire, Sucking the blood of the sufferer," he's still completely current. He's talking about the same greedy ruthless controllers we now loosely call the 1 p.c. (or should that be 0.1 p.c?) And in true upfull Bob style, with "Survival" and "Wake Up and Live," he exhorts us to grab life and relish it while we can, even if we are facing tough challenges, They tried to tame him, but Bob just got more militant.
---

Wrong Tom
A decade's passed since Wrong Tom's first ever reggae record, a growling dub mix of the middle 8 from Hard-Fi's "Middle Eastern Holiday, reworked and renamed "Wrongtom Meets The Rockers East Of Medina" as a tribute to dub masters King Tubby and Augustus Pablo. Today reggae takes centre stage in his production work although he dabbles in a colourful patchwork of styles from dancehall to indie-pop.
---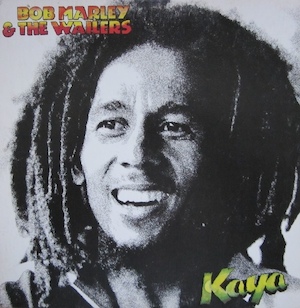 Bob Marley & The Wailers
Kaya
(Island, 1978)
Many of my favourite Marley recordings are from the ska days but I must admit I love some of Blackwell's big business productions, and top of that pile is 1978's Kaya.
The title track bubbles with that buoyant Bob charm which endeared the masses to his – brace yourselves – positive vibes and sunshine reggae. The irony being that in Kaya, "the rain is falling" and Bob's reaching for some weed to chase away the dismal weather blues.
I could rant about the sunshine reggae problem all day but instead let's whack on the intro of Kaya, with it's wonderfully childlike synth which oddly reminds me of kid's TV like Grange Hill rather than drinking Lilt at a BBQ.
---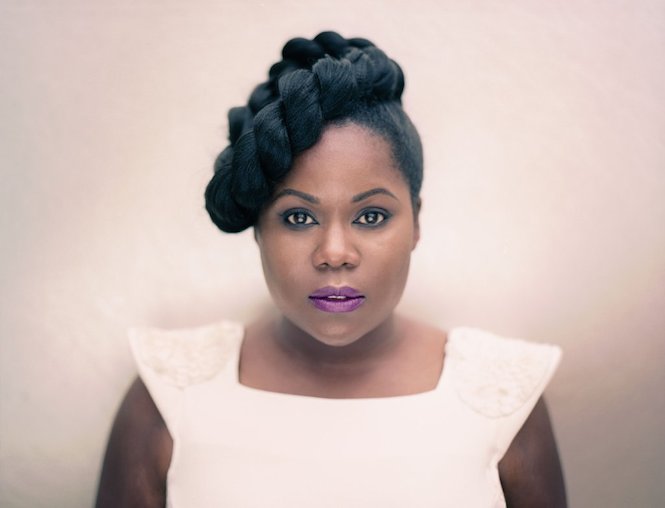 Zara McFarlane
Brownswood jazz singer and songwriter Zara McFarlane says Bob Marley has inspired her in many different ways over the years, allowing her to access vivid memories of her childhood and Jamaican heritage. Musically his ability tp pass social and cultural comment in ways that relates to people from very different backgrounds as been reflected in her own work. Just one example of this is her cover of reggae singer Junior Murvin's 1976 protest anthem 'Police And Thieves', which she recorded after the London riots and finally released on her 2014 album If You Knew Her.
---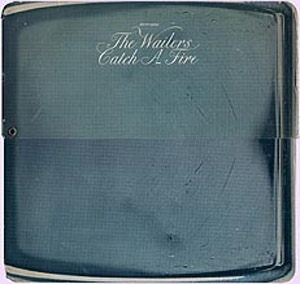 The Wailers
Catch A Fire
(Island Records, 1973)
Bob Marley's music, as reggae music, speaks to me on a deep level. His music takes me back to my childhood; memories of Jamaica, memories of the vibrant language and culture of Jamaicans, especially the older generations like my Grandmother, with his use of traditional Caribbean sayings . However his musical influence is deeper than just music to me, it almost feels engrained in the sounds of the history of my life. I have a very strong childhood memory of waking up in the middle of the night hearing Bob Marley's singing and following the music down the stairs to see my dad "skanking" to the Exodus album. When I listen to Bob Marley's voice now I still feel a sense of safety and security.
Bob Marley's music has inspired me in many ways over the years, with his use of language, impeccable phrasing and social commentary. As a songwriter I find his lyrics provocative, endearing, playful and personable. I love his ability to look at the world and comment on society so poignantly through imagery, colloquial language and the use of his Jamaican accent. Those subtleties that come from his accent add more emphasis to the phrasing or lyric adding deeper meaning to the songs. He has been able to reflect his culture through his music in a way that speaks to all people. This ability to completely be yourself through your words and music, and still have people from different cultures and backgrounds be able to relate to it is extremely inspiring for me.
It is so hard to choose a favourite record as I find so many of Bob Marley's tracks stand out as their own little entities, however I will have to say the Catch A Fire album. What captivates me the most is the way the songs have been developed from the original Bob Marley and The Wailers material from years back, to the initial 'Catch a Fire' recording, to the further developed 'Catch a Fire' recording with the I-Three's. The openness to continually grow and develop the music within both a recording and a live context is something that I really enjoy exploring in my own work.
---

Count Skylarkin
In a career spanning three decades, "The Count" has worked with a host of legendary acts in the world of reggae including The Skatalites, Lee 'Scratch' Perry, Toots & The Maytals, Alton Ellis and Max Romeo. He played alongside The Wailers as a warm-up DJ for their UK tour, an experience he shares below.
---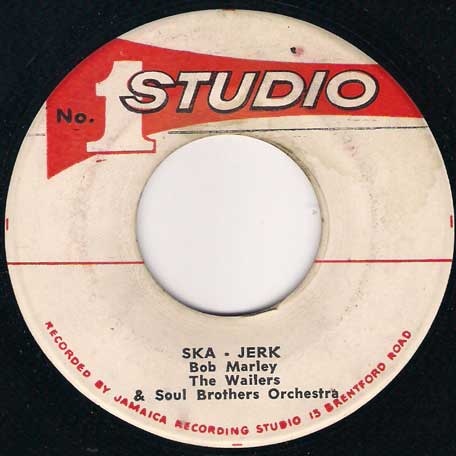 Bob Marley, The Wailers & The  Soul Brothers Orchestra
'I'm Still Waiting' from Ska Jerk
(Studio One, 1965)
Bob, Peter and Bunny recorded at Studio One in 1965, Marley would have been 18 or 19 when he wrote the lyric. Though The Skatalites will have been on backing duties, the track has a shuffling, after-midnight feel – quite out of step with the ska sound prevalent at the time. Bob's hushed tenor takes the lead but Bunny and Peter's harmonies are equally important to the composition. Perhaps that's why the Island-era Marley never re-recorded the tune, preferring instead to leave this slice of callow perfection alone and update the theme for his worldwide smash 'Waiting In Vain' on the Exodus LP.
I can remember dropping 'I'm Still Waiting' in the middle of a fairly heavy-duty roots and dub selection at one of my first ever DJ gigs; the crowd was fairly Rasta-heavy but they all went crazy for it. It was probably my first-ever rewind! I've never been afraid to throw something unexpected into a mix since (for better or worse!). Years later when I toured with the current Wailers line-up as warm-up DJ I couldn't play any songs or rhythms that they might include in their live set, so I'd often drop Delroy Wilson's mid-70s cover version to just before the band would come on – much to the delight of Family Man Barrett, who'd be swaying in the wings wearing a massive smile.
---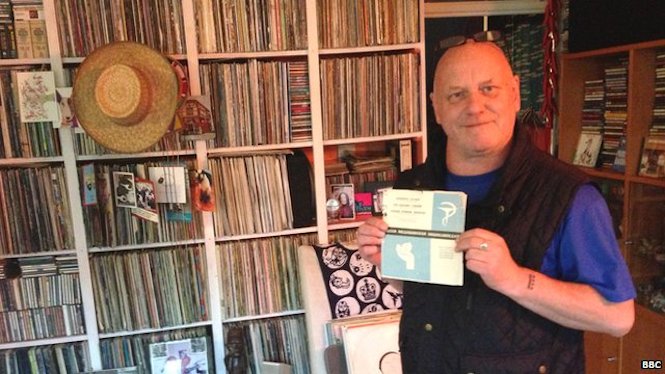 Alex Paterson (The Orb)
Co-founder of The Orb, Alex Paterson has one of the most enviable collections around. Hell, he even showed the 30,000 strong vinyl vault to BBC radio 4's Today programme not so long ago. Thumbing through the 'M' section, Paterson lets 'Three Little Birds' take him back to Crystal Palace, in the summer of '78. Not going quite so far back in time, The Orb are reissuing bits of their 21st century catalogue with History Of The Future Part 2 due on 16th Feb.
---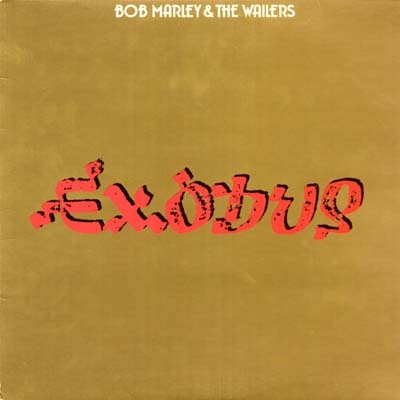 Bob Marley & The Wailers
'3 Little Birds' from Exodus
(Island Records, 1977)
I listened to this in the summer of '78 in Crystal Palace – I had a bedroom over looking a small green and I used the public telephone as my own line – something you did in those days. It was the first time I truly fell in love & this song was played many a stoned afternoon hanging out on my window sill. Magical daze indeed. Don't worry about a thing. Years ahead of "don't worry be happy"!!! P.S. I bought some Bob Marley headphones today and they're very bass friendly!
---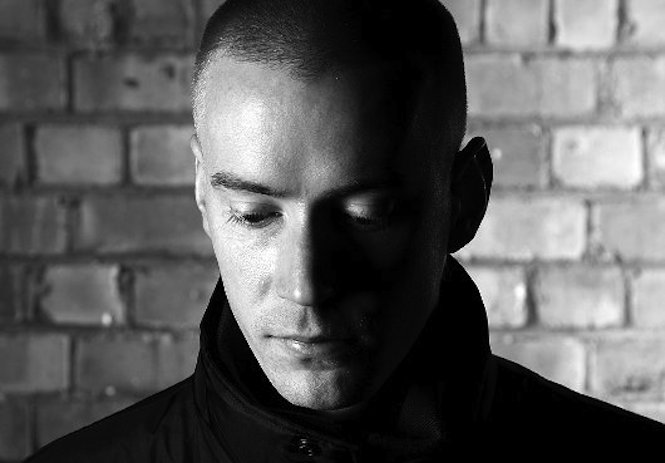 Rob Ellis (Pinch)
Bristol dubstep producer and Tectonic owner Pinch has tapped the city's reggae and dub heritage for his own sound and is about to drop an LP with dub polymath Adrian Sherwood. For his Bob Marley selection he's also gone for a political slant, calling out the culture of greed that is as prevalent today as it was when the song was written. Sherwood & Pinch's Late Night Endless is out on 9th February.
---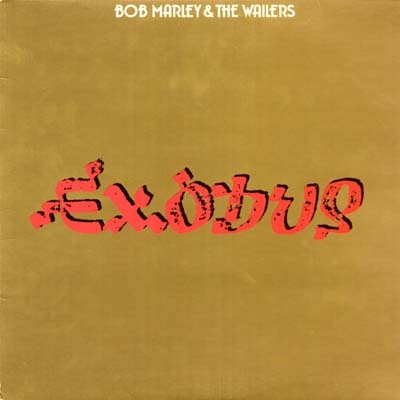 Bob Marley & The Wailers
'Guiltiness' from Exodus
(Island Records, 1977)
I'll pick this one as it's a relevant message even more so today than 35-40 years ago when it was written. Calling out greed and corporate ruthlessness for its empty pursuit. "They will do anything to materialise their every wish" – but never find satisfaction… "They'll eat the bread of sorrow, they'll eat the bread of sad tomorrow". Gracefully put.
---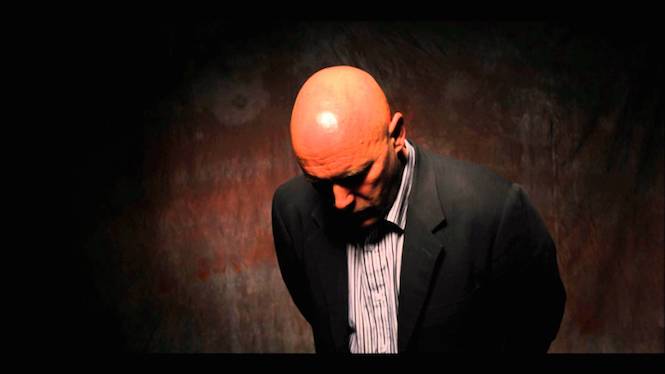 Adrian Sherwood
Adrian Sherwood has built up a vast catalogue of music and played a huge role in UK dub culture as producer to the sprawling dub-industrial-electro collective that was On-U Sound, that emerged from a fertile post-punk scene. Pairing up with Pinch for their new record Late Night Endless, Sherwood's pick takes him right back to being a teenager, zoning out to 'Talking Blues' on his mate's floor.
---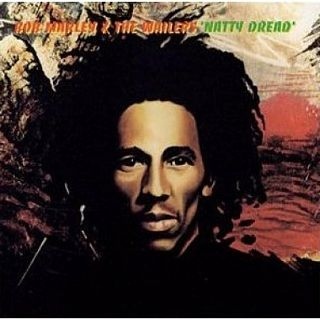 Bob Marley & The Wailers
'Talkin' Blues' from Natty Dread
(Island Records, 1974)
I remember as a teenager listening to this when it first came out while lying on my back on the floor at my friend's house. We listened to the album it came from (Natty Dread) again and again while drinking tea and having just taken up smoking getting totally transported into the Marley "zone". It was at this point where I really started to listen to lyrics for the first time as this song painted a very strong and especially vivid picture.
---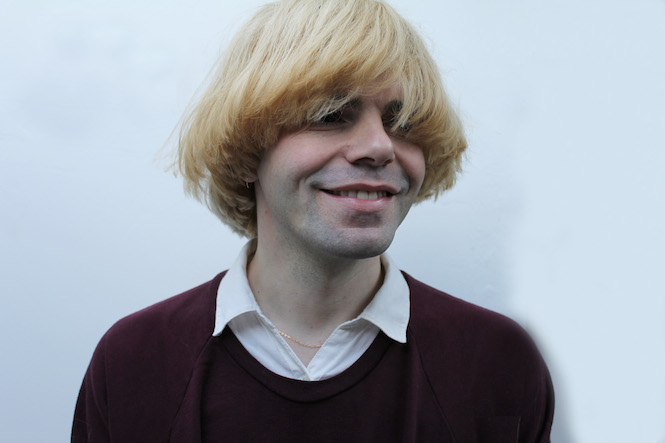 Tim Burgess
Charlatans front man, O-Genesis label head and coffee entrepreneur Tim Burgess makes the connection between punk and reggae as his way into the music of Bob Marley, flagging up just how important the music was in the UK's musical consciousness of the '70s and '80s. For him, Bob Marley was "a punk at heart".
---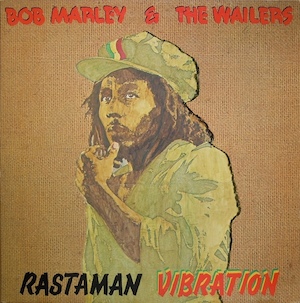 Bob Marley & The Wailers
'Johnny Was' from Rastaman Vibration
(Island Records, 1976)
My musical awakening came with punk and there was a kindred spirit between punk and reggae. The Clash, Public Image and Stiff Little Fingers all used elements of reggae in their songs and talked in interviews about their love of Lee 'Scratch' Perry, Culture and Junior Murvin – Bob gave them the nod with Punky Reggae Party. I saw SLF in Manchester the day after Bob Marley died. They played Johnny Was, one of Bob's songs and in the next issues of Sounds and The NME I became aware of the legacy he'd left. He took hard edged protest songs into the charts and blurred the lines between pop and reggae but he was a punk at heart.
---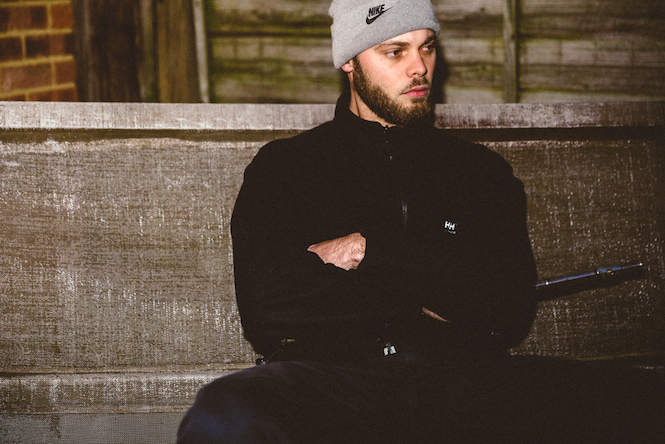 Tenderlonious
South London producer and label head Tenderlonious used to play Bob Marley covers on the saxophone. As a producer, he and 22a label mates Mo Kolours, Reginald Omas Mamode IV and Al Dobson Jr. stitch together tracks that bring together a dubwise South London feel with Detroit house and hip hop beats. He has a new EP out on 22a which you can find out more about in our feature on record culture in Peckham and beyond.
---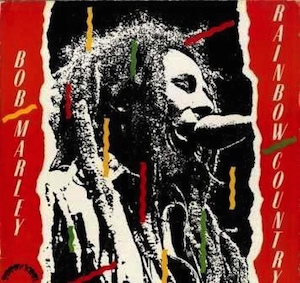 Bob Marley & The Wailers
'Rainbow Country'
(Disco records, 1983)
I used to play in the horn section for a Reggae band and this was a track that we covered. I always looked forward to playing that horn line – it was powerful to say the least! And I also loved the lyrics – "Hey Mr. Music, you sure sound good to me!" – It was a tune that always left everyone feeling uplifted. It's a fun track but there is a serious message in it as well. For me that's the predominant feature of Bob Marley's music – positivity and love!
---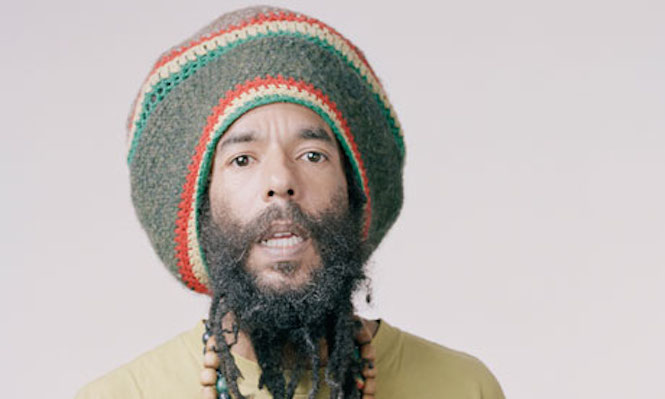 Congo Natty
Congo Natty aka Rebel MC goes way back to '80s group Double Trouble with whom he had a string of hits. A major pioneer in the development of jungle music, and releasing under many pseudonyms like Conquering Lion, he's played a defining role in shaping UK bass culture and now releases on Ninja Tune offshoot Big Dada. He chose not to pick one specific record but instead sum up just how important Marley's music has been to him and the world as a whole.
---
Bob Marley aka berhane selassie is a prophet and all his music is part of a prophecy that all the world needs to hear because time is short and the prophecy ah fulfil… so I cannot choose a favourite Bob tune as all his music has a season and is a sound track for this REVOLUTION… from rastaman chant to redemption song we dance and meditate to the melodies of this RASTAMAN VIBRATION… in a universal skank. 1love
Photo by Spencer Murphy.
---