Published on
August 9, 2018
Category
Features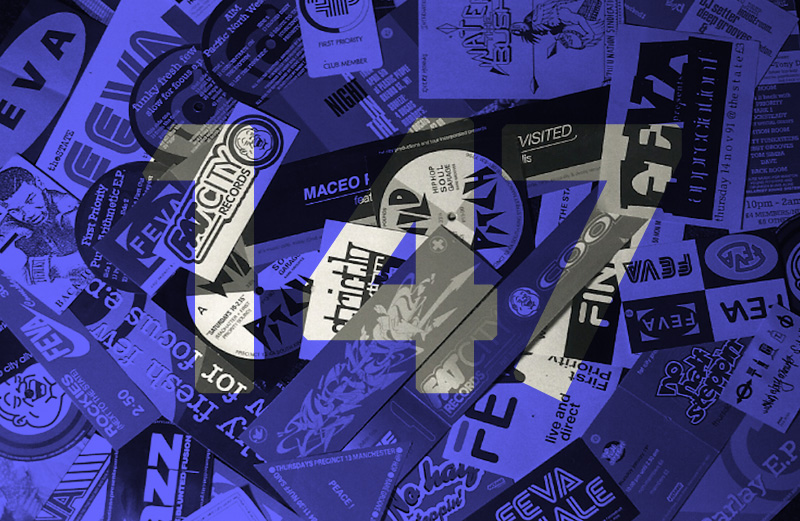 A crucial introduction to Manchester's overlooked '90s subculture.
Manchester's storied music history has a tendency to coalesce around one particular label and the club it called home. Talk about the city's late '80s – early '90s underground and you'd be forgiven for not reaching beyond the bucket hats and baggy trousers of acid house.
But what if you liked your basslines a little smoother? Manchester's lovers needed somewhere to get down, and on pirate stations, and at clubs across the city, a sound latterly called 'street soul' was gestating – a whole world of downtempo RnB, white label boogie ballads and electronic soul.
Rapidly becoming a Manchester institution in his own right, Ruf Dug has been flying the flag for street soul on his NTS show, at parties and through the Hi-Tackle record shop (which he sometimes helps run with Randy Brunson) for some time now. And with Bô'vel's holy grail 'Check 4 U' getting a 12″ reissue on Be With earlier this summer, the stage was set for Ruf Dug and Randy Marsh to present their ultimate street soul mixtape.
No tracklist on this one, so just sit back and enjoy.
---
"Recorded late at night at Hi-Tackle in the shadow of Strangeways, this mix is a tribute to the early '90s Manchester pirates and soul sounds – notably Sunset & Buzz FM and Broadway Sound… Nobody called this sound 'Street Soul' back then and in the dance you would be just as likely to hear 'Justify My Love' or PM Dawn as you would the latest TSR test pressing.
This was a pre-internet, un-intellectualised subculture that stands well apart from the hackneyed history of Manchester music. Here is love, escape, resistance, truth and tragedy, without a single baggy trouser leg or yellow chevron in sight."
You can catch Ruf Dug & Randy Marsh closing the NTS stage at Moss Side Carnival this Saturday with a special extended Street Soul set.