Published on
December 3, 2020
Category
Features
For the music lover in your life.
There is no shortage of items out there to improve your experience of collecting and listening to records – whether you're a seasoned head, or a newly-initiated fanatic.
From stocking fillers like headphone jacks and stylus cleaners, to larger items like record bags, turntables, and speakers, we've picked out ideas across a range of prices that the music lover in your life will adore.
NB: Some products are UK-based, others US based. Depending on where you're located, you may be able to find a retailer or alternative closer to home.
---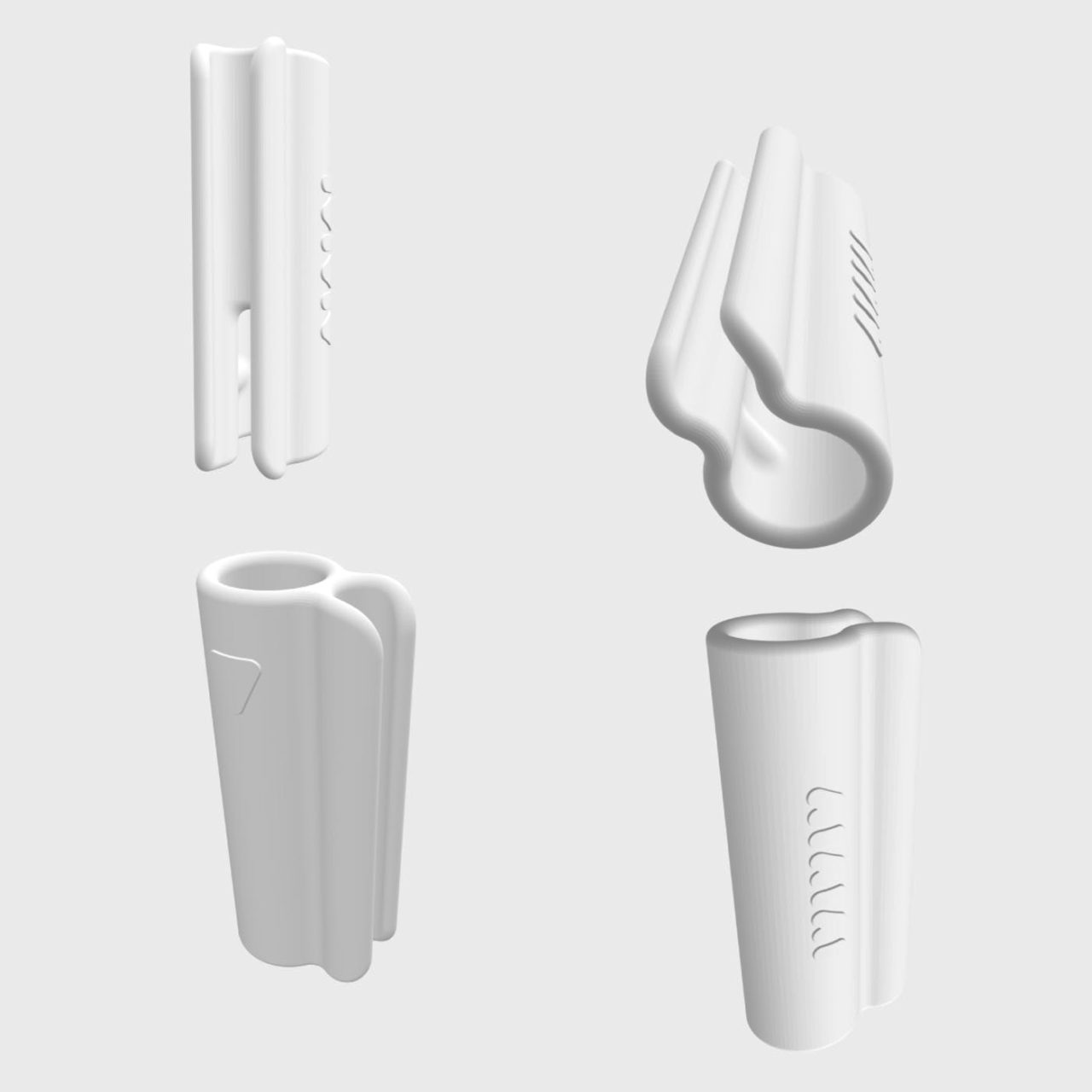 AIAIAI Rocket Pocket Headphone Jack Holder
Price: Free (3D printer required)
AIAIAI headphone jack holder the Rocket Pocket, which handily clips to your headphones, originally debuted as part of an AIAIAI x Deviation model. Now, AIAIAI have offered the printing guidelines up for free, just in time for the holidays. All you need is a 3D printer, and your headphone jacks will never go astray again.
---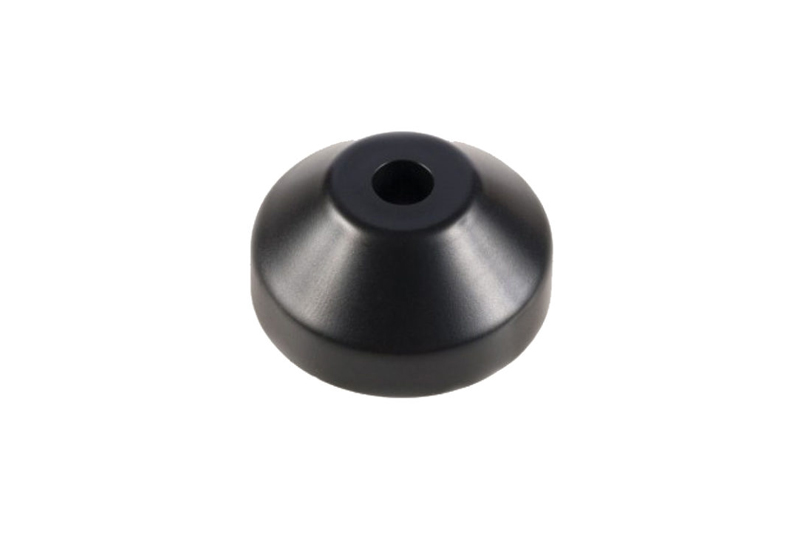 Plastic Turntable Adapter 45RPM
Price: £2
Give the 7″s in your life some love with this handy adapter, which allows a dinked 7″ record to be played on a standard turntable. Always missing, and always needed, it's the perfect small but mighty gift.
---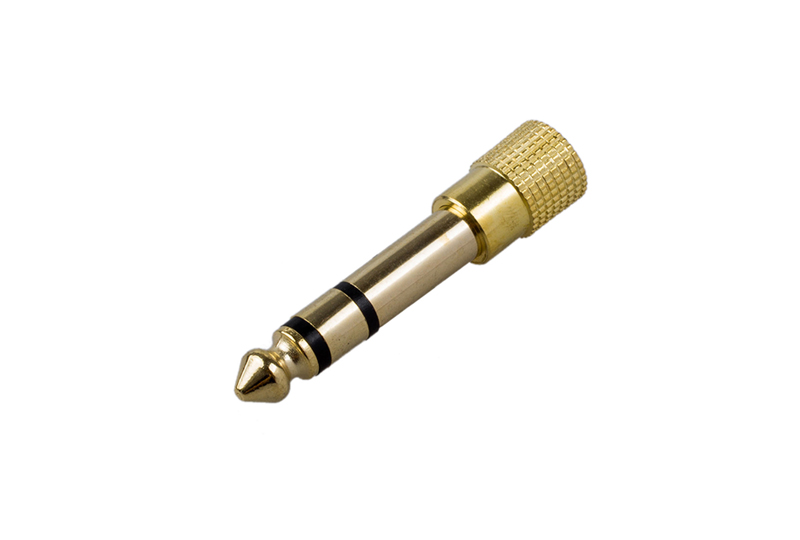 Headphone Adaptor 3.5mm to 6.35mm (1/4 inch) Jack
Price: £3.98
The headphone jack is an essential item for intimate home listening and DJ set-ups alike. One of those infinitely useful, impossibly easy to lose, items that you can never have too many of. (Pro tip: Print the aforementioned AIAIAI RP-01 headphone jack clip on a 3D printer for free, to make sure it doesn't go m.i.a. anytime soon.)
---
Zudrangma Records' Zudrangmask face mask
Price: ฿290 / £7.15
Buy
Bangkok record shop, venue, and label Zudrangma launched a series of affordable face masks this year, appropriately called Zudrangmasks – complete with highly comfortable, adjustable straps – in a range of colourways. Each mask features an embroidered Zudrangma logo on the side, and comes with two filters, making it an re-usable, eco-friendly mask as well. (Additional filters can be cheaply procured only.) Save the planet, and your ears, while supporting your local record shop in the process? Win, win, and win.
---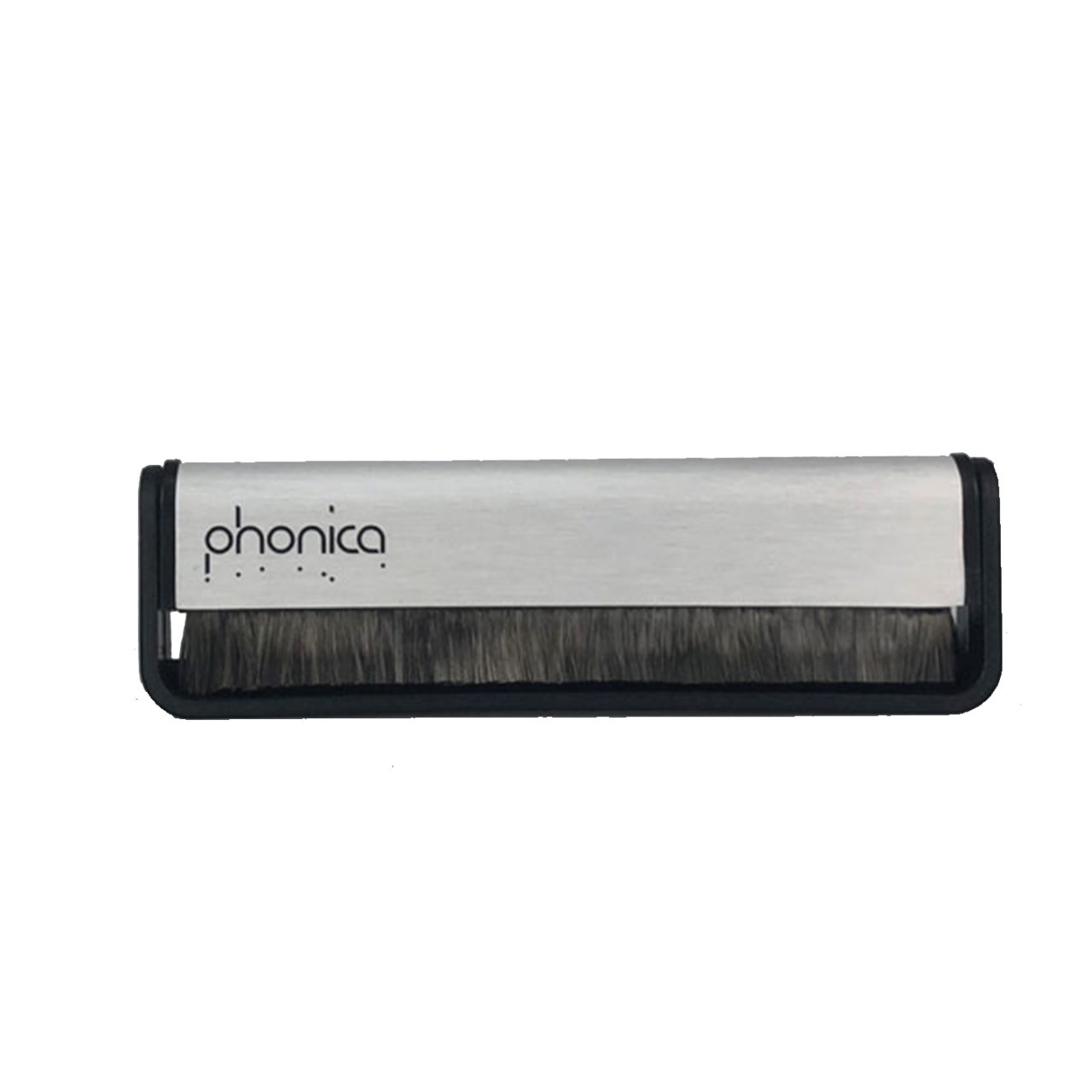 Record Cleaning Brush
Price £8.99
Produced in a collaboration with Denmark's AM Sound, Phonica Records' vinyl brush is made from carbon fibers, to eliminate static charges while removing dust and fine particles that can degrade your record's sound, as well as prevent damage to your needle. An essential for any vinyl owner.
---

Phonica tote bag
Price: £8.99
Phonica Records' trusty tote bag is designed by DJ and illustrator Danielle Doobay, and made of 100% cotton. Sturdy enough to carry around 10 records, it's great for a quick set, or a digging trip to your favourite record shop.
---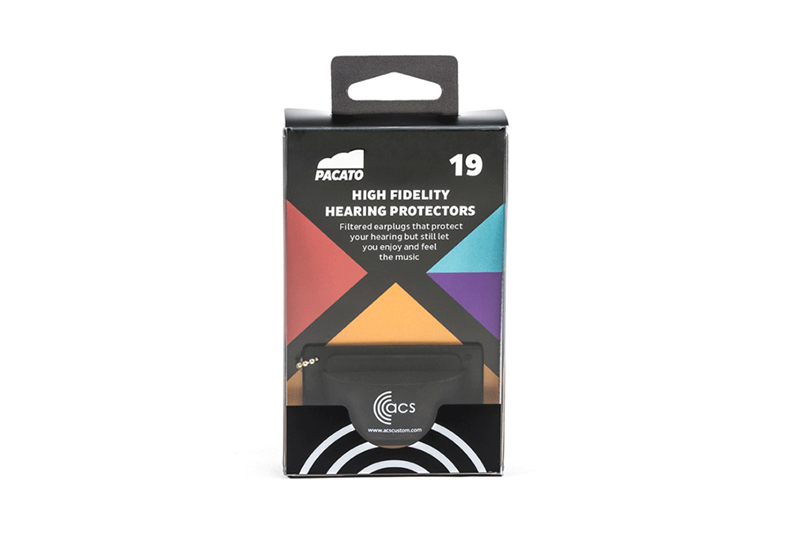 ACS Pacato ear plugs
Price: £13.99
Ear plugs are essential for preventing hearing loss from gigs, festivals, club nights, and DJ sets. (In 2020, this basically entails having it large with your flatmates in the kitchen, but no one wants to get tinnitus after emotionally blasting 'What's A Girl To Do' 18 times while turned up to 11.) Available in a variety of sizes, ACS' Pacato range attenuate sound, to offer a flat response and a natural sounding filter. The company also makes custom made versions, which are well worth the expensive price tag to protect your hearing.
---

Stroboscope turntable alignment mats
Price: $24.95
Calibrate your turnable's rotation speed to a finely tuned tee with this stroboscopic disc. (Strobe light not included.) On the flip, handy cartridge alignment markings will assist you in making sure all turntable appendages are in top form.
---

AM Clean Sound cleaning box set
Price: £26.99
A clean record is a happy record, one that allows your stylus to glide across its surface like a sonic ice skating olympian. This is especially important if you're buying secondhand records, because a clean record also ensures that your needles last longer, preventing mysterious dust, dirt, and gunk buildup damage. AM Cleansound's set is a must for both dry and wet cleaning, and comes with 200ml record cleaner fluid, an anti-static brush, a pick-up brush for your stylus, and lint free cloths.
---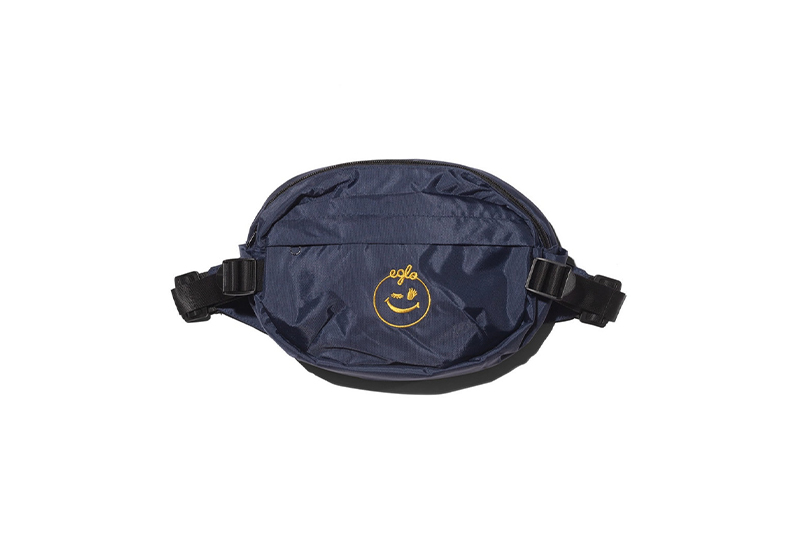 Eglo Records X Dr Banana headphone bag
Price: £30
Swooping in to save the day and prevent your headphones from getting mash-up while stuffed in your pocket, Eglo Records teamed up with Dr Banana to release an exclusive waist bag this year. It features an embroidered yellow Eglo logo, main zip pocket designed to fit a pair of DJ headphones, front zip compartment, and a padded back with a loop. The zippy, multi-purpose navy bag also looks great, meaning it can be used anytime – whether you've got your headphones in it or not.
---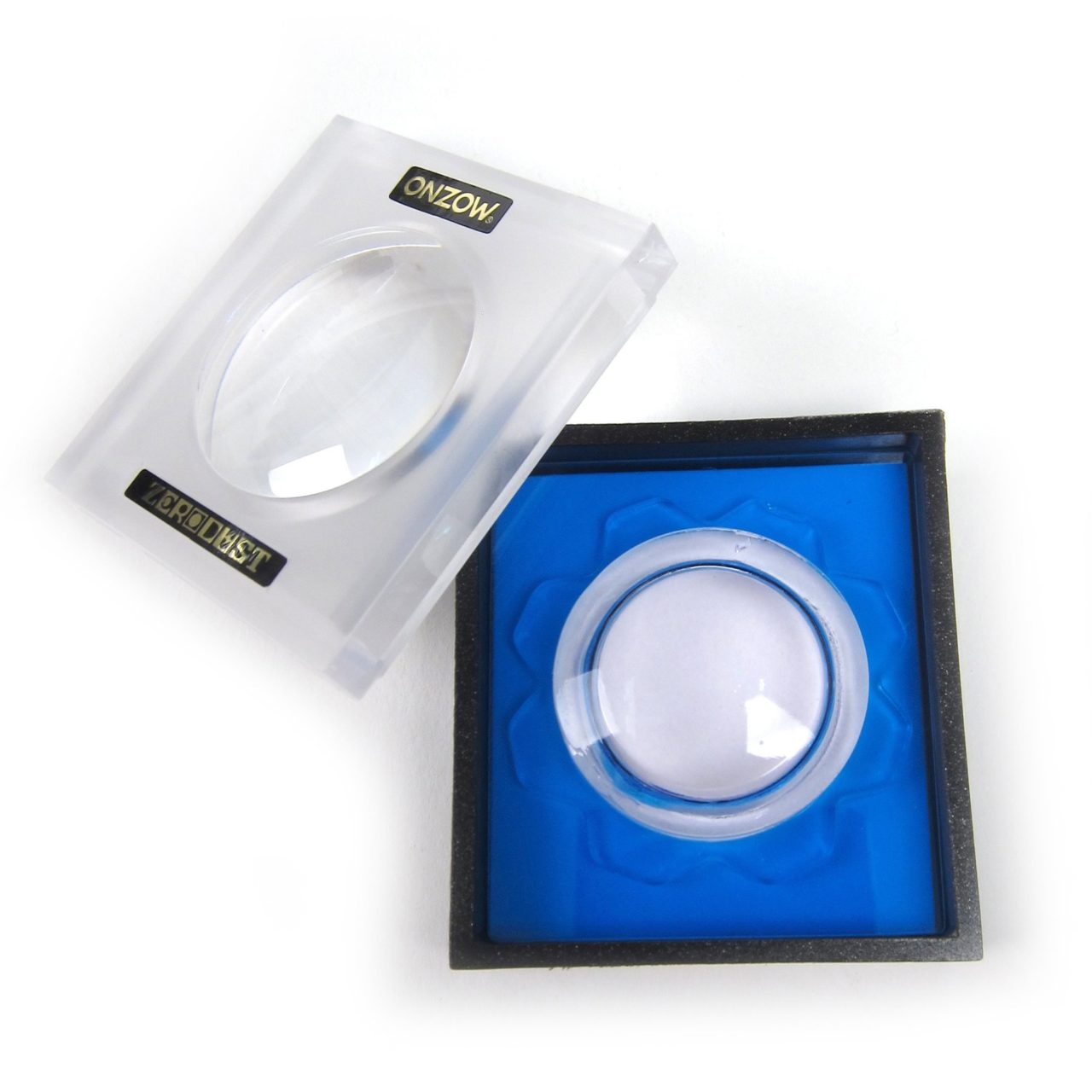 ONZOW Zerodust Stylus Cleaner
Price: $39.00
SOS for dusty needles, gently lowering your stylus tip into ONZOW Zerodust Stylus Cleaner's specially formulated, ultra-soft gelatinous plastic will remove unwanted dirt particles – "softer and has 15 times more elasticity than a baby skin." Dust build-up can lead to muffled and scratchy sound, while a dirty stylus is also more likely to jump out of the groove, all of which are things you want to prevent. When dust has gathered on the cleaner itself, you can remove the build-up with a neutral detergent and warm water, ensuring the cleaner will last for a long time. The cleaner also features a magnifying glass on the lid to inspect your stylus with, like a vinyl detective.
Buy
---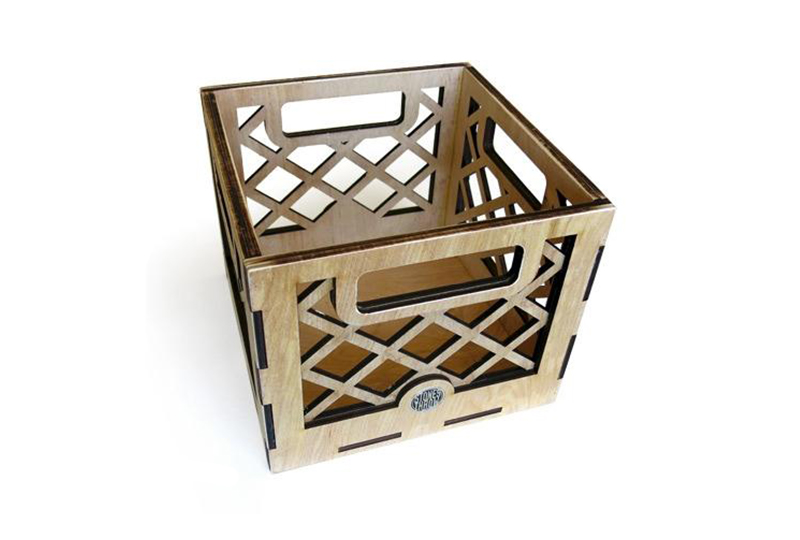 Stones Throw 7″ record crate
Price: $45.00
This crate for your trusty 7″s is designed by the iconic Stones Throw label – home to more than a few of the world's finest diggers like Dilla and Madlib – which means your records will be well taken care of when you store them. Custom made with 6-ply alder, laser cut, with two polished-metal Stones Throw emblems on either end, each crate can hold up to 80 records.
---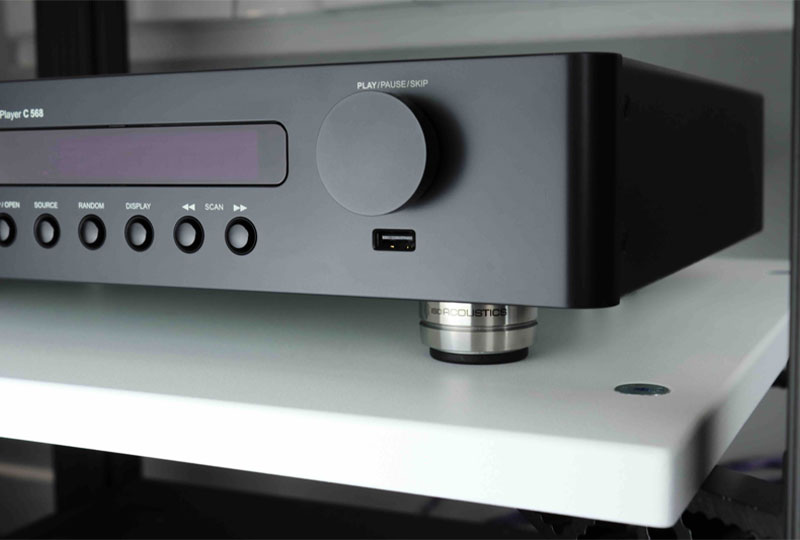 OREA Graphite turntable isolator
Price: £45
Affectionately referred to as "turntable tootsies" in the VF office, these handy accessories have been designed for use with smaller hi-fi setups and turntables, working to remove unwanted vibrations and improving sound quality in the process.
---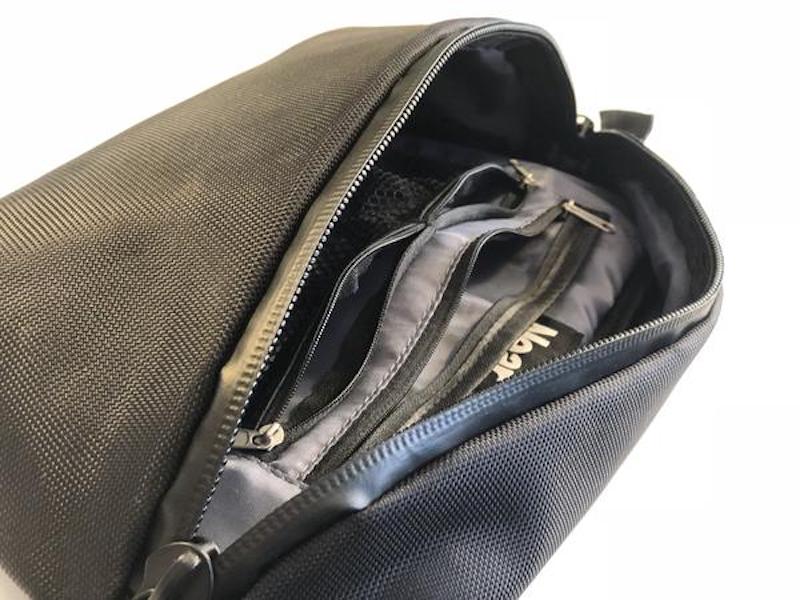 Near Mint DJ tour pack
Price: £40
For the DJ on the go who wants to step their bag game up a notch, Near Mint's lightweight and sturdy DJ tour pack boasts a splash-proof exterior, adjustable shoulder straps, a compartment for a headphone case, three inside zip pockets designed for cables / USBs, and a hidden pocket for valuables on the back. The case is also perfect for storing Near Mint's 360 cleaning solution and its microfibre cleaning cloth – meaning you'll be ready for any pressing matter that comes your way.
---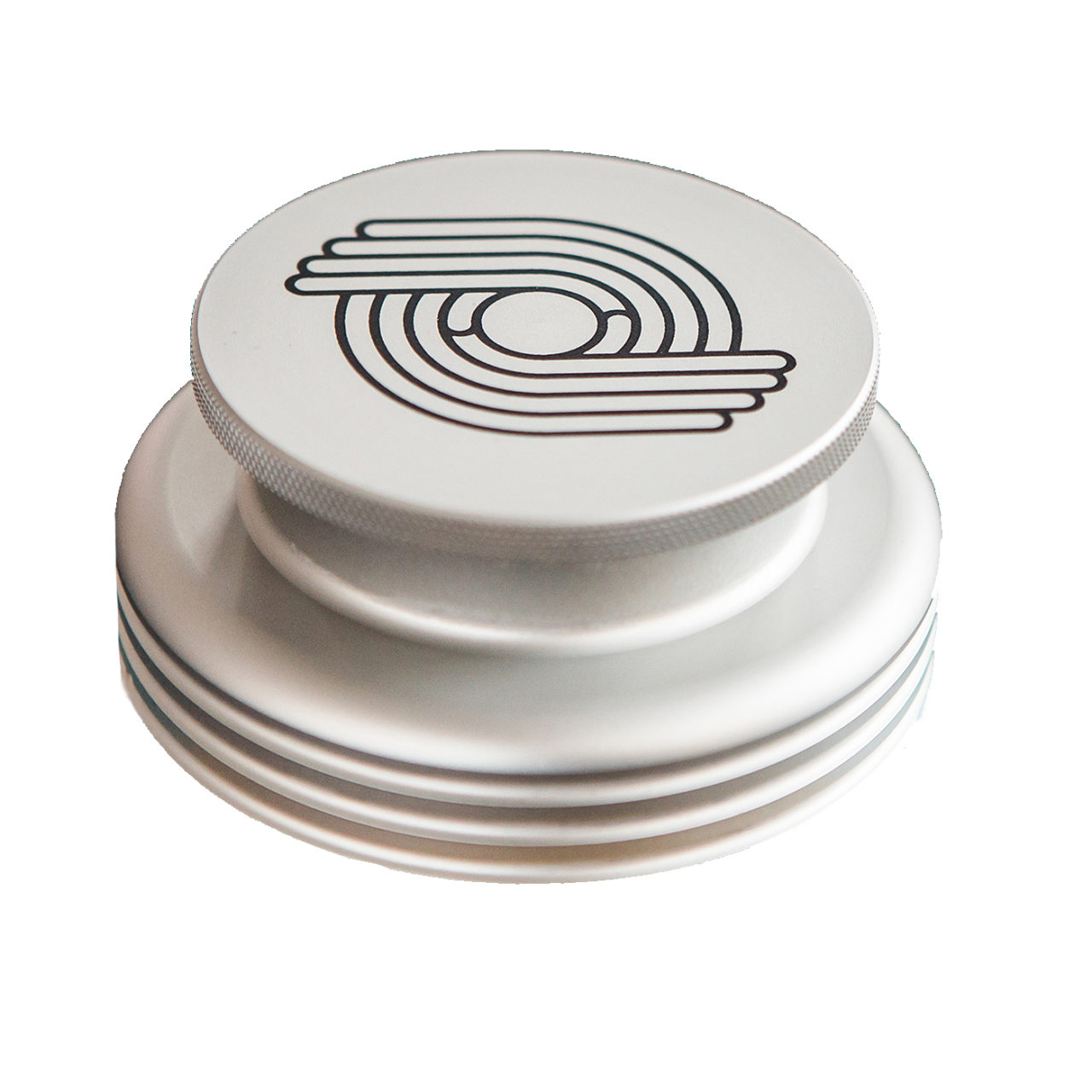 Be With x MasterSounds turntable weight
Price: £50
A collaboration between Manchester hi-fi company MasterSounds and Be With label, this 400g turntable weight features a slimmer profile and wider diameter for improved sound quality. It marks the latest in MasterSounds collaborative turntable weight series, following Phonica Records, Turntable Lab, and Classic Album Sundays.
---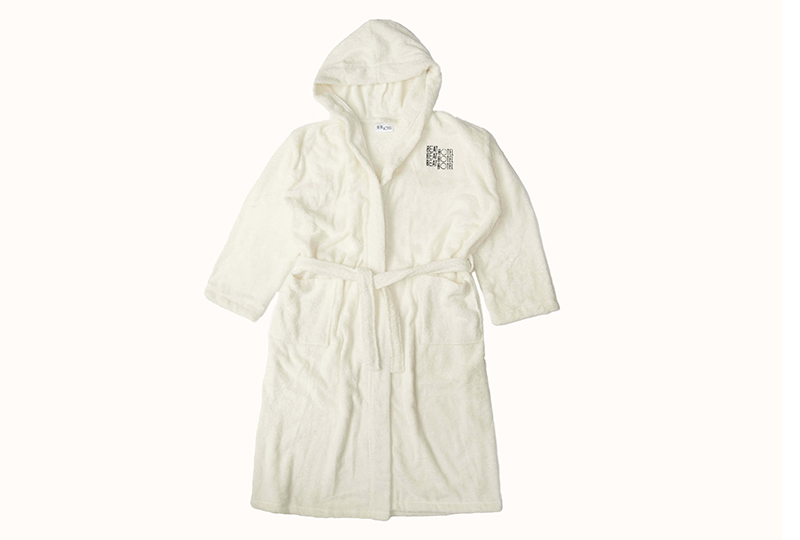 Beat Hotel robe
Price: £70
While Beat Hotel has been on hold, it's dropped some of its iconic festival wear, including the signature, made-to-order BH robe. Perfect for sofa relaxing or kitchen raving in equal measure, if there's one good thing about 2020, it's that 24/7 lounging attire is completely acceptable this year. The robe is also perfect to sling on for any spontaneous work video calls that catch you off guard (read: in the buff), where you need to look presentable in a nanosecond.
---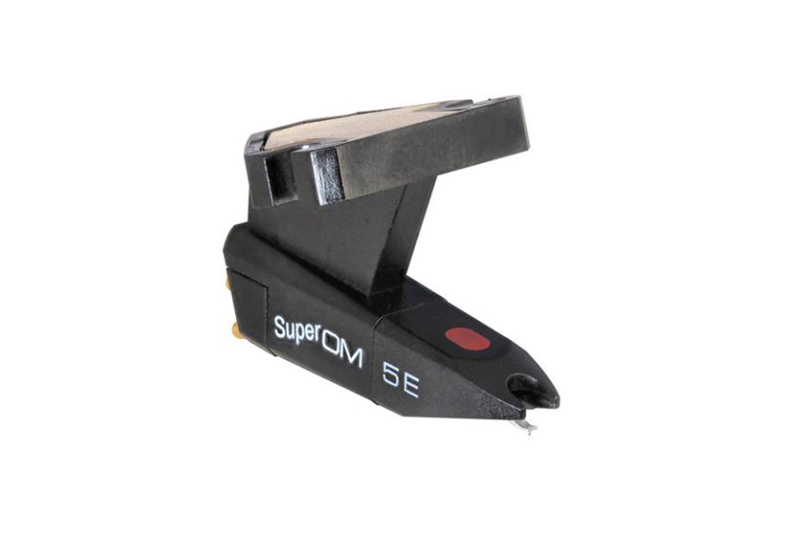 Ortofon Super OM 5E
Price: £70
Affordable and sturdy, Ortofon cartridges are ideal of both new turntablists and seasoned DJs. With split-pole pin technology, which reduces magnetic losses at the treble end, the Super OM 5E is easy to mount and align with your headshell, and is compatible with a variety of phono preamps.
---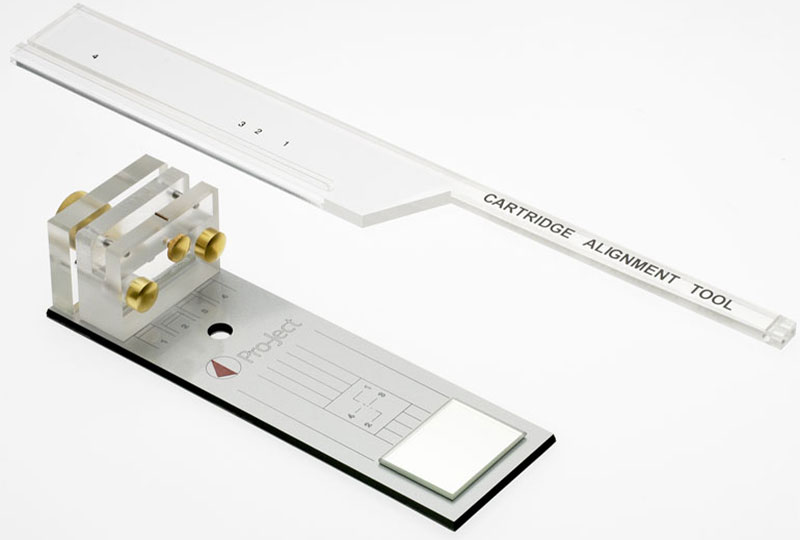 Pro-Ject Align-IT cartridge alignment tool
Price: £95
A gift for the meticulous audiophile, Pro-Ject's Align-IT cartridge alignment tool ensures correct cartridge set-up and alignment. This will reduce wear and tear on records, while also offering improved sound quality.
---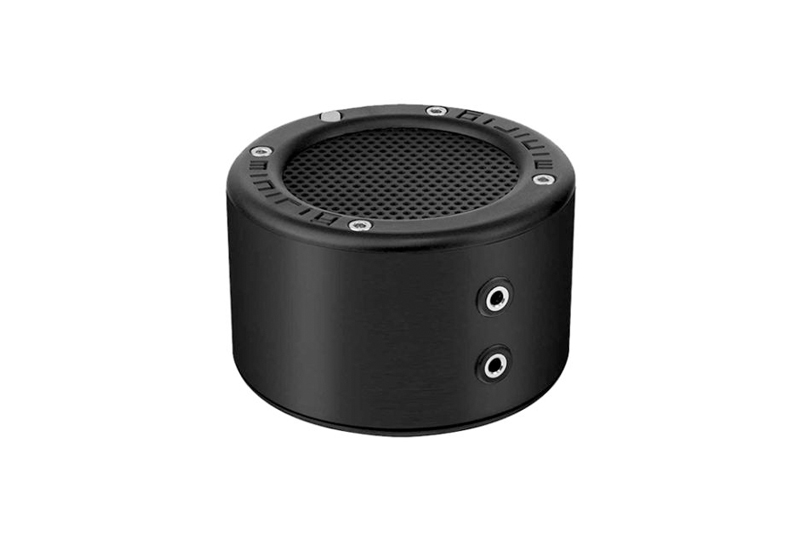 Minirig Mini
Price: £100
A beloved festival classic, that's perfect for bringing your tunes on the go for your next socially-distanced park hang, the Minirig Mini boasts up to 30-hours of battery life. Measuring in at just 84mm x 53mm, it also includes a custom 52mm speaker driver. A pricier model, the Minirig 3, is also available with 100-hours of battery life and a 70mm driver.
---

UDG trolley bag
Price: £165
UDG trolley bag is a gold-standard piece of kit for DJs that will appeal to anyone who needs to take vinyl on the go, while also meeting all airline, hand-luggage size requirements. This revamped version of UDG's best selling carrier features a hidden, heavy-duty trolley system, in-line wheels, updated locks, and a reinforced structure that can hold up to 50 records.
---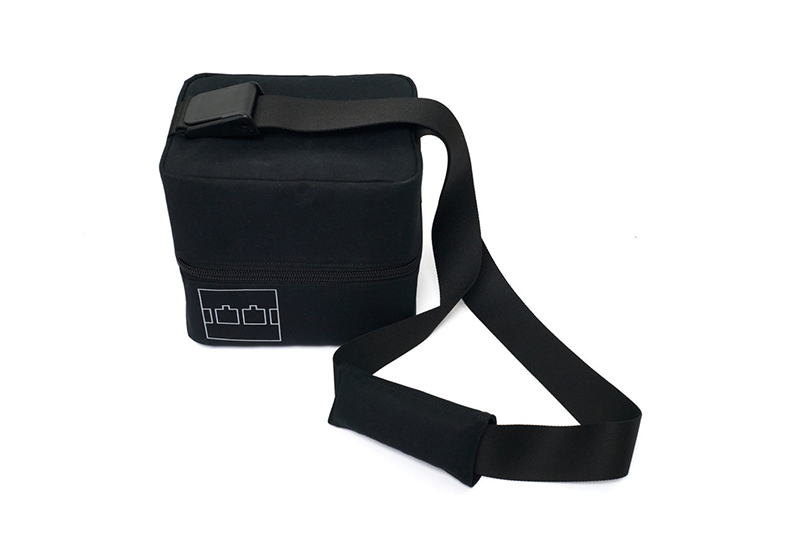 Trilogy Tapes 'Chateau' 7″ bag
Price: £189
Cushioned and shock absorbing, Trilogy Tapes' 'Chateau' bag features two equal subdivisions, meaning records can be placed on either side of the case, to make selecting easier when the bag is being used while DJing. It also features an adjustable 50mm shoulder strap that can be turned into a handle, as well as four flat inner side pockets to hold adaptors or a cleaning brush.
---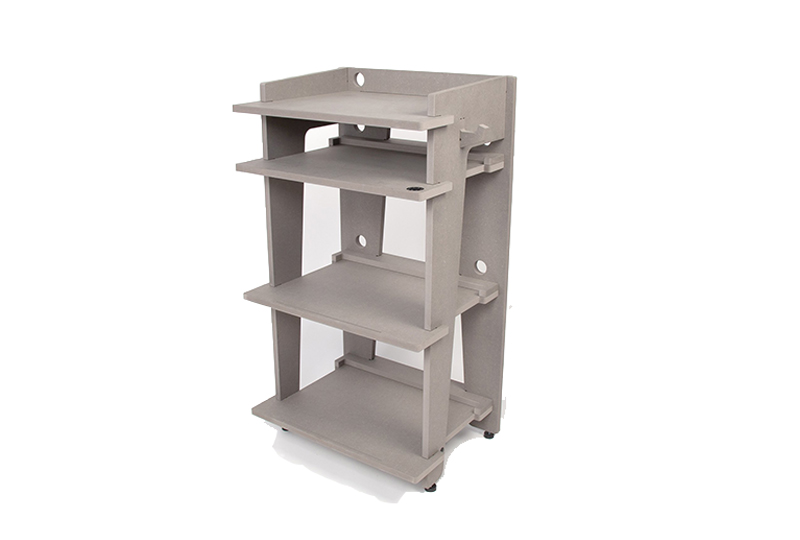 Line Phono turntable station
Price: $229
As its name suggests, LinePhone's turntable station houses both your turnable as well as your vinyl. Available in four variants – smoke, carbon, natural, and Baltic birch, it features two shelves that can fit 100 records each, storing 200 records in its tidy, space-conscious design. It also includes three grooves that allow you to display record covers in front of the shelving. For those wishing to include speakers in on the action, LinePhone also makes matching speaker stands too.
---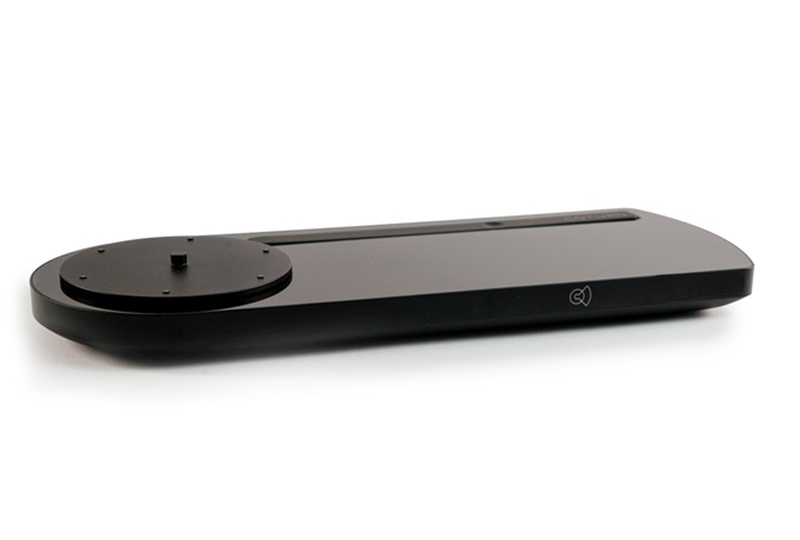 CT-01 portable turntable
Price: €299
Coturn's minimal, portable turntable, the CT-01, is a serious upgrade on portable turntable models of yore, thanks to its numerous features as well as its beautiful design. Half the size of a 12″ record, it is able to play 7″s, 10″s, and 12″s, with Wi-Fi, Bluetooth, a replaceable Audio-Technica AT 3600 needle, and a headphone jack. Alongside the standard version, the CT-01 also comes in a gold Habibi Funk model, and a black Jakarta Records model, both of which have each respective label's logo laser engraved on its side.
---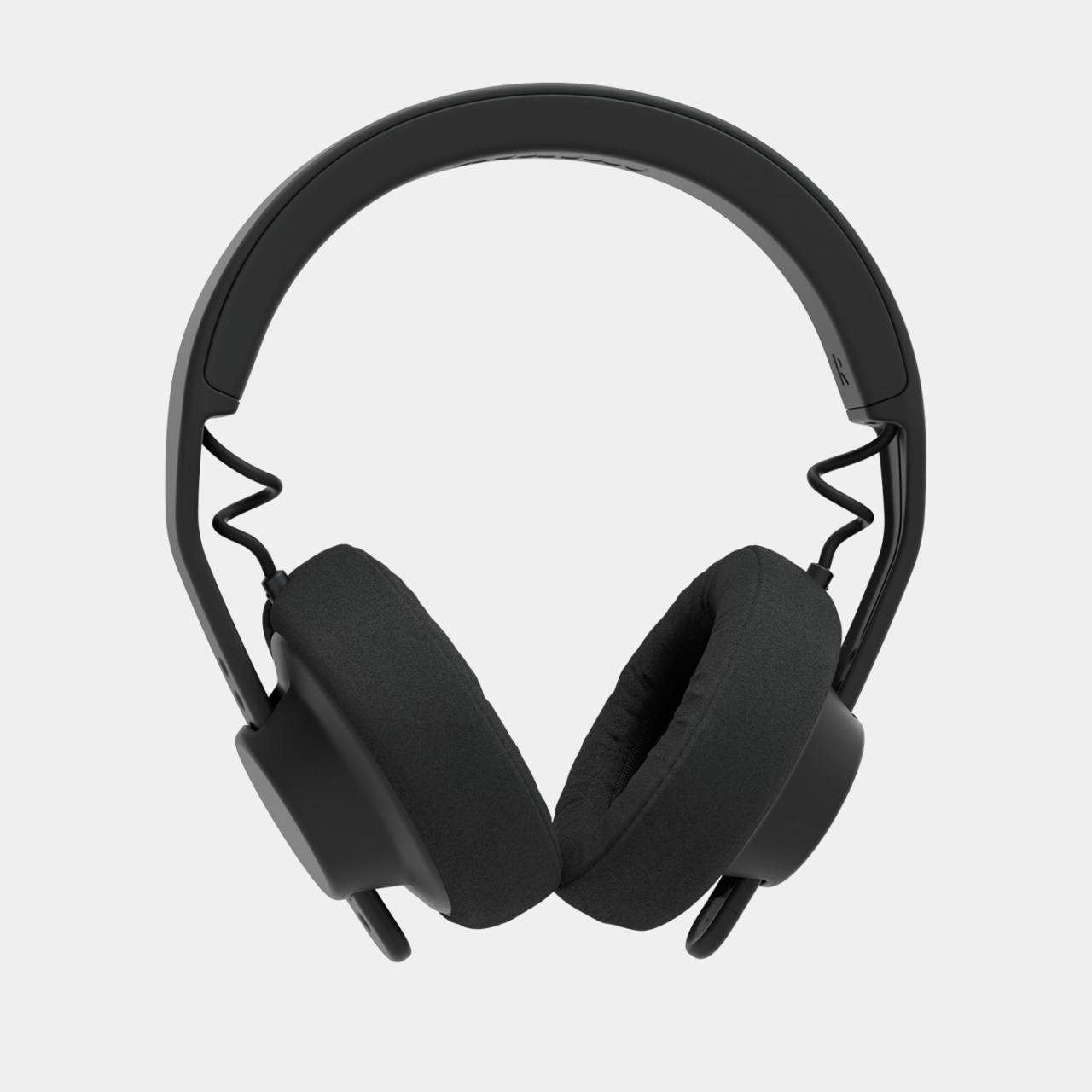 AIAIAI TMA-2 HD Wireless headphones
Price: £310
AIAIAI unveiled the HD Wireless version of its beloved TMA-2 model this year – combining what are assuredly the most joyfully comfortable headphones going at this price point with totally crystalline sound. Whether plugged in or working via Bluetooth, the headphones carry full and rich sounds in lows, mids and highs. (These are tried and tested across genres, listening to music for 8+ hours at a time.) Well worth the price point if you get the full package, which includes the aforementioned, wonderfully pillow-y Alcantra ear pads, as with all of AIAIAI's modular offerings, you can also build it yourself, exactly to your liking, if you'd prefer.
---

Technics SL1210 MK7
Price: £799
Technics' recently relaunched iconic 1200 turntable series remains the gold standard in turntables. Its fundamentals also remain unchanged – the MK7 is still the high-torque, direct-drive deck DJs are accustomed to. However, the newly updated model also offers much needed improvements, such as removable RCA and power cables, an upgraded vibration-dampened platter and ± 8% / ± 16% pitch adjustment. These features don't compromise the reliable reputation Technics has earned over the years. While it may be more expensive than a second-hand SL-1200 MK2, expect these to last just as long as their predecessors.
---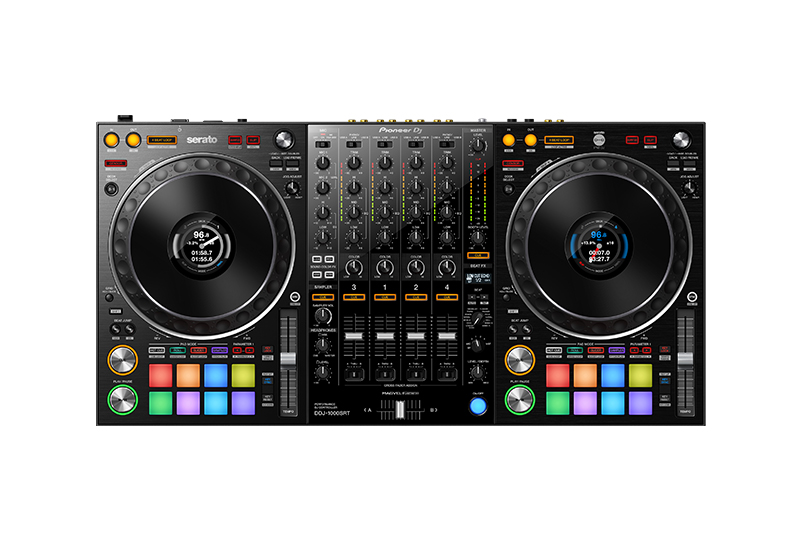 Pioneer DDJ-1000SRT controller
Price: £1,339
Pioneer's DDJ-1000SRT is a one-stop shop for budding and seasoned DJs alike who want to integrate their turntables with a mixer and CDJ set-up, using Serato Pro software. The controller features two line inputs, a four channel mixer with similar specs to its DJM club range, two low-latency, full-size jog wheels from the CDJ-2000NXS2, and the Magvel Fader. It's also road ready and easily transportable, equally suited for a club or a home set-up of your choosing when it's safe to do so in 20201.
---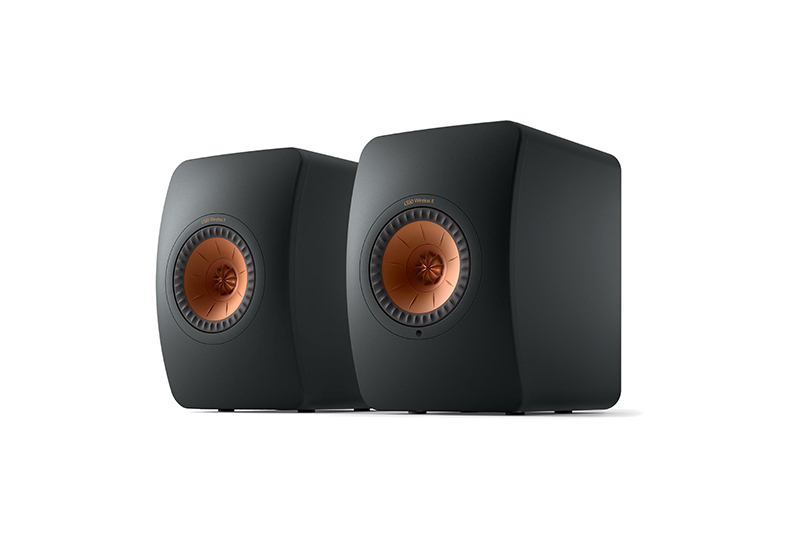 KEF LS50 Wireless II Speakers
Price: £2,249
Beamed down from the hi-fi mothership, KEF unveiled its LS50 Wireless II speakers this year. Proof that wireless speakers can integrate into your analogue set-up and bring mighty sound, place yourself in front of these, close your eyes, and remember what gigs were like in a past lifetime, discovering new realms of your favourite music in the process. Best suited to highs and mids, make the set-up better still by adding sub-woofers into the equation, to ensure the low-end is covered too.
---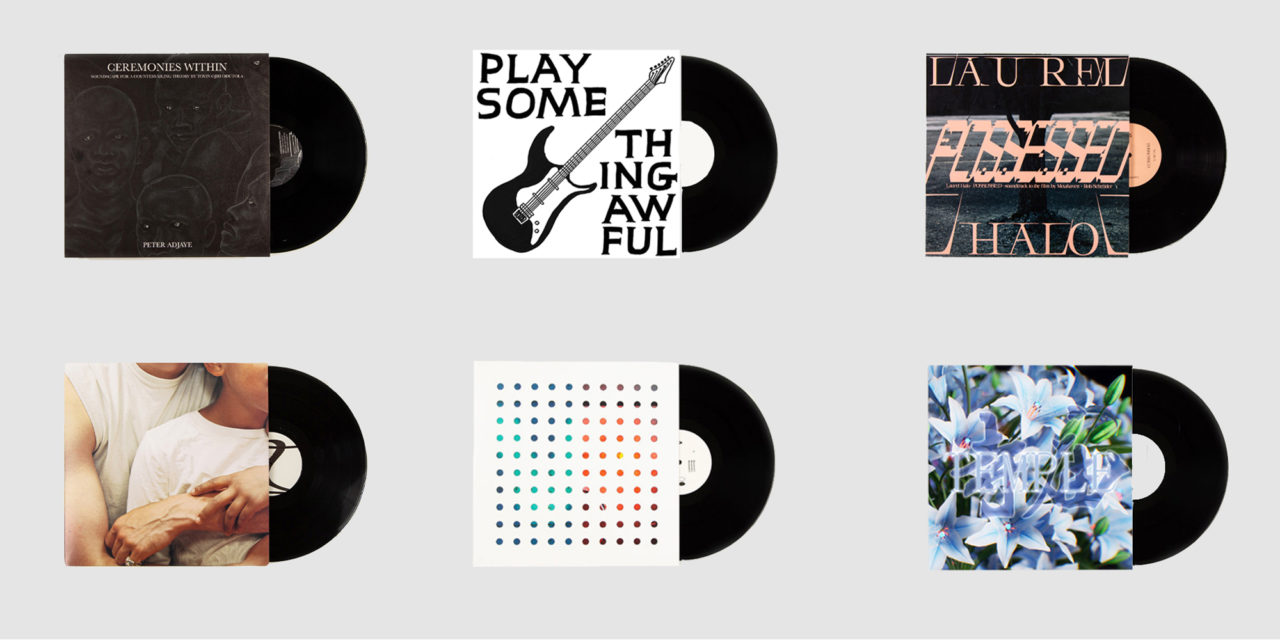 VF gift card
Price: £10-£1000
Thrill the record collector in your life with a VF gift card, eligible to spend on any VF release. Whether you're after one of the VF Label releases in 2020, or something from the back catalogue, you can chose the value of your gift card, and use it to purchase any item currently in stock from our online shop.
---
Looking for more gifts? Check out our guides to the best turntables, speakers, and amplifiers at any price range below.
The best budget set-up for vinyl, with turntables speakers and amplifiers
The best mid-range set-up for vinyl, with turntables, speakers, and amplifiers.
The best high-end set-up for vinyl, with turntables, speakers, and amplifiers.