Published on
October 30, 2020
Category
Features
Turntables, speakers, and amplifiers to make your records sing.
TURNTABLES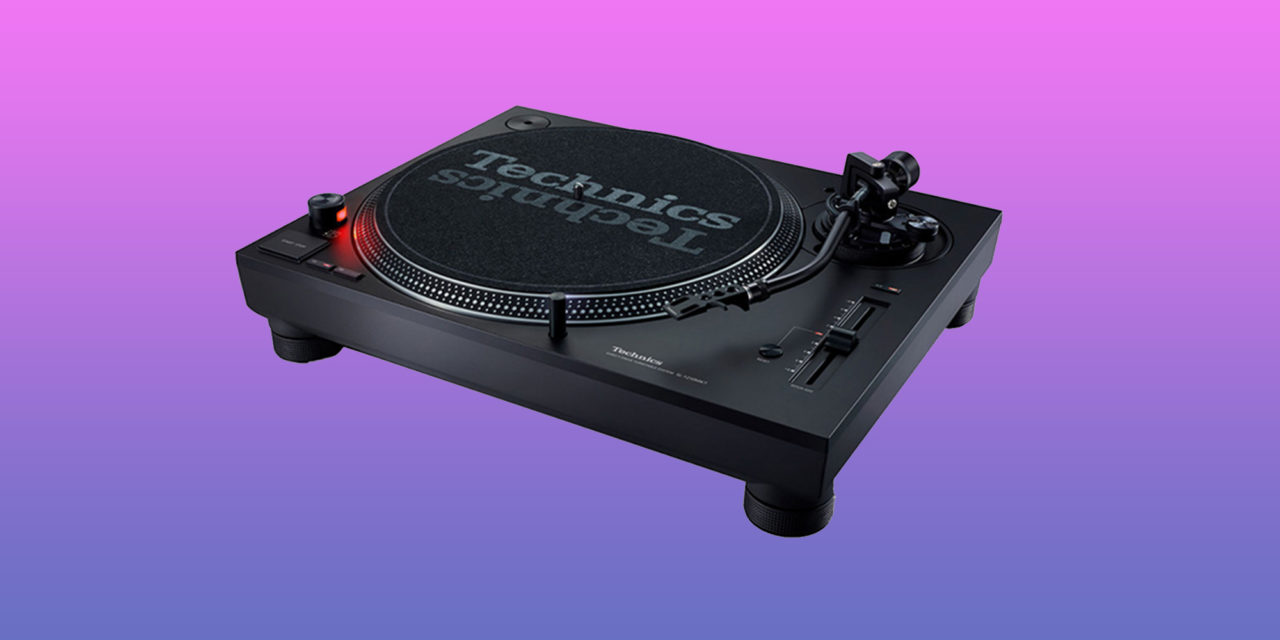 As the popularity of vinyl continues to grow, the market is as flooded as ever with turntables. This also includes manufacturers who didn't necessarily make turntables in the past are taking notice and starting to offer decks within their respected lineups. While there are some negatives to this – such as cheap, poorly built, budget turntables – there are also some positives, particularly in the mid-range price section.
Now that the demand has increased, brands are putting more effort into developing great audiophile turntables that aren't eye-wateringly expensive.
Whether you're looking to upgrade or jumping into the world of record collecting for the first time, mid-range turntables offer a great overall experience that gets you relatively close to the feel of something you'd find in more high-end professional and audiophile decks.
When deciding on a mid-range deck, you'll find yourself considering the more nuanced aspects of a turntable. Elements such as the quality of the cartridge packaged within, materials used to build the deck and attention to detail are all reflected in the price. Features like built-in pre-amps or streaming capabilities become rarer to find, but the trade-off you're getting is a higher quality build and improved performance.
As such, at this price point, it's all about deciding what works best for you. (NB: These turntables range from £400-£800, listed in order of price.)
---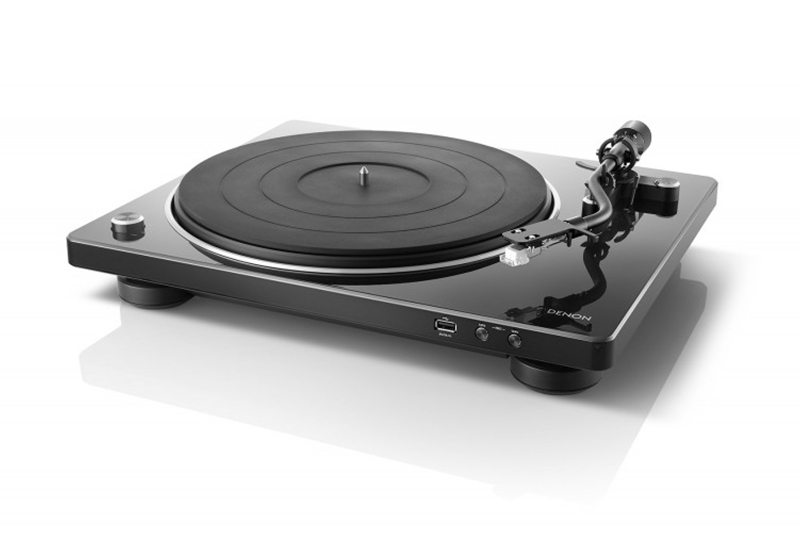 Denon 450 USB
Price: £449
Pros: Built in pre-amp, USB port for recording records, removable head shell, plays 33 1/3, 45 and 78 RPM
Cons: Unique dust cover has to be completely removed during each use, poor cartridge
Verdict: If you're looking for an easy to use, plug-and-play turntable that can also play '78s, and record records to directly to a usb, this turntable is for you.
Denon's DP- 450 USB is a three-speed, belt-driven turntable with an s-shaped tonearm that also comes with a handy auto-stop functionality. Its front-facing USB port allows you to record whatever vinyl you want into hi-quality MP3 and WAV files directly to a flash drive. Its removable headshell also makes it super easy to upgrade to any half-inch mount cartridge of your choosing.
---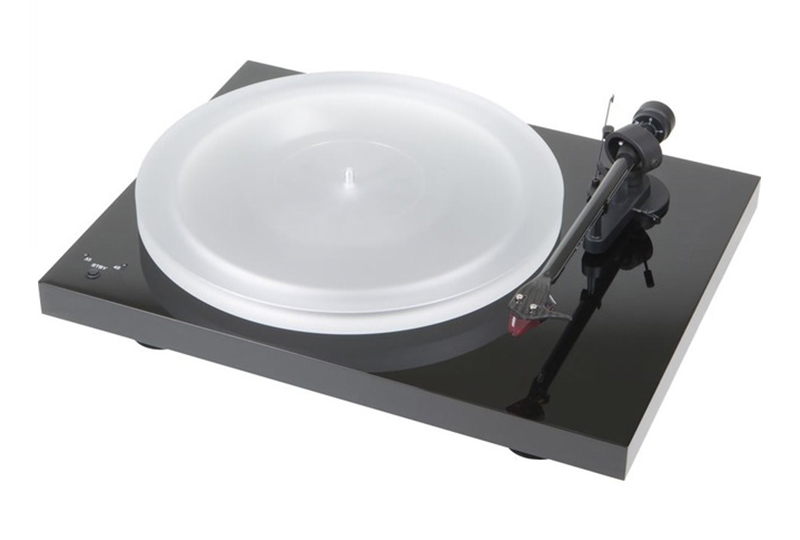 Pro-Ject Debut Carbon DC Esprit SB
Price: £469
Pros: Acrylic Platter, 2M red Cartridge, speed change button built in
Cons: Tricky anti-skate system
Verdict: The Debut Carbon DC Esprit SB offers audiophile features that you'd find in higher priced decks at a great price point.
Pro-Ject's Debut Carbon is an award-winning entry-level audiophile turntable that offers a great package without breaking the bank. This upgraded model, the Debut Carbon Esprit adds various well-needed features, all while keeping costs low. An integrated speed box (£129 value) allows you to easily change between 33 and 45rpm with the press of a button. It also includes Pro-Ject's "Acryl-It" Acrylic Platter (£110 value). This allows you to play records without the need of a slipmat. Acrylic platters are also great for minimising unwanted vibrations; meaning you'll have a clearer, tighter sound profile from this deck. Paired with the warm and detailed Ortofon 2M red Cartridge, you're getting exceptional sound with this deck.
---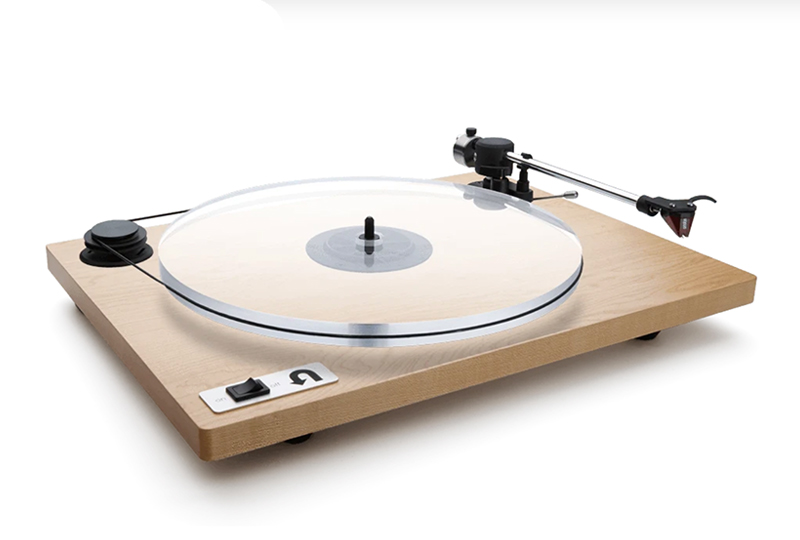 U-turn Orbit Special
Price: $479/ $549 (Pre-Amp Version)
Pros: Stylish wood finishes, Ortofon 2m Red Cartridge, Built-in Pre-amp version
Cons: No Proper Anti-Skate system, only available in the US + Canada, Manual Speed Change
Verdict: Easy to setup and use, high quality turntable that comes with an acrylic platter and Ortofon's super warm 2M Red Cartridge
The Orbit Special is a sleek and stylish two speed fully manual turntable that looks just as good as it sounds. Available in two great looking solid hardwood plinth options, rift walnut or flat cut maple, and paired with Ortofon's warm 2m red cartridge, it's hard not to fall in love with this deck. Also included is a crystal clear Acrylic Platter, giving you a clearer, more accurate sound. There's also a model for and additional $70, that comes with a built-in pre-amp, great for those looking for a plug-and-play system. (This deck is currently only available in the US and Canada.)
---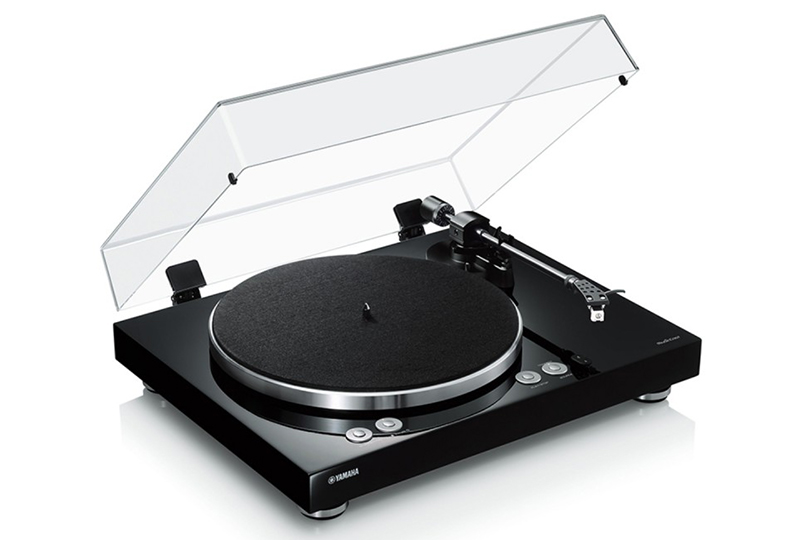 Yamaha MusicCast Vinyl 500
Price: £499
Pros: Bluetooth, wireless streaming, Alexa and Google voice control integration
Cons: Streaming services controlled through Yamaha's MusicCast app
Verdict: Perfect for those who want to be able to play the records but also be able to stream all their favorite artists.
The Yamaha MusicCast Vinyl 500 is the perfect bridge between analogue and digital. This deck allows you to stream your records to various enabled speakers throughout your home via Wi-Fi or Bluetooth. Having the option of streaming via Wi-Fi means you're able to send a higher quality to your speakers, thus retaining high quality sonics. Voice assistants such as Alexa, Siri, and Google Assistant are also compatible with this turntable – meaning you can scream at it from across the room and it will work! While these digital features have an impact on its price, most importantly the deck delivers great analogue sound while playing records.
---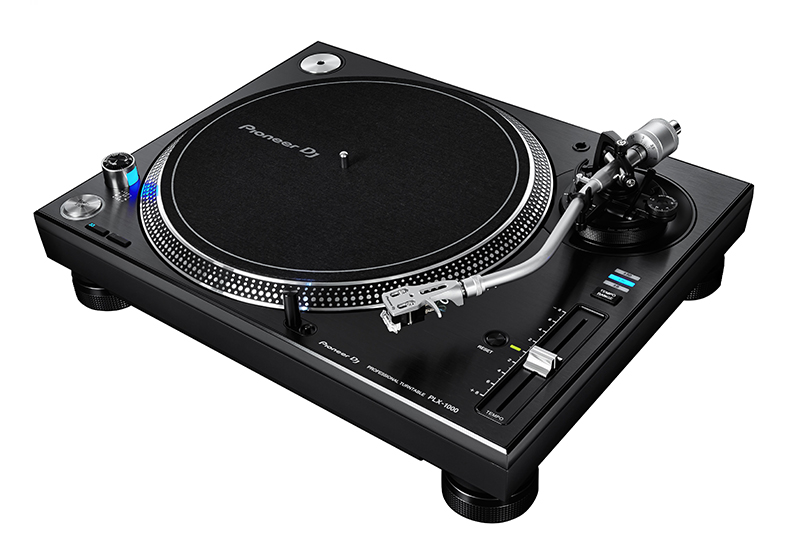 Pioneer PLX-1000
Price: £599
Pros: ±8%, ±16% and ±50% tempo range, tempo reset button, removable rca and power cables, high torque
Cons: No Cartridge included,
Verdict: Perfect for those wanting a professional DJ turntable or a lesser expensive alternative to the Technics 1200mk7.
Pioneer's PLX-1000 is a high-torque, 2-speed deck that's able to meet both DJing and home listening needs. Inspired by the Technics 1200, DJs should find the layout and feel of the PLX-1000 very similar. With an incredible high-torque system, this turntable reaches 331/3 rpm in 0.3 seconds, ensuring your mixes are buttery smooth. The lower part of the deck is reinforced with 8mm-thick-resin. Pioneer also added thick vibration-damping material at the base, that further eliminates unwanted resonance and vibrations. This means the turntable is perfect for more bass-heavy environments.
---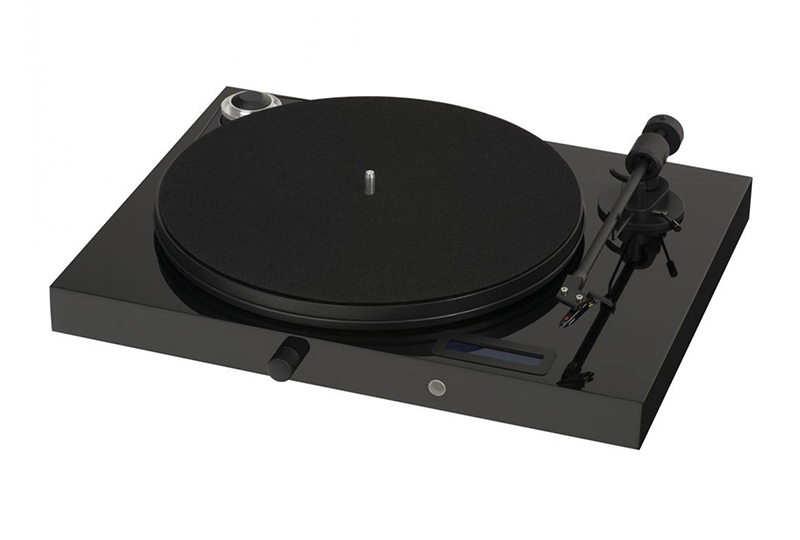 Pro-Ject Juke Box S2
Price: £599
Pros: Acrylic Platter, Bluetooth, Built in pre-amp and amplifier for stereo speakers.
Cons: N/A
Verdict: Pro-Ject's Juke Box S2 is one of-a-kind – its Bluetooth capable, has a built-in preamp and an amplifier that's able to power passive speakers.
In the digital age, it's hard to find a turntable that handles vinyl and Bluetooth with an audiophile mindset at the forefront. Not only does Pro-Ject's Juke Box S2 boast Bluetooth capabilties, but it also has an analogue input for you to connect an external audio source. Its built-in pre-amp allows for an easy plug-and-play system. It also includes a built-in 50W per channel amplifier for you to connect passive speakers directly into the turntable, a rare feature not often found in turntables.
---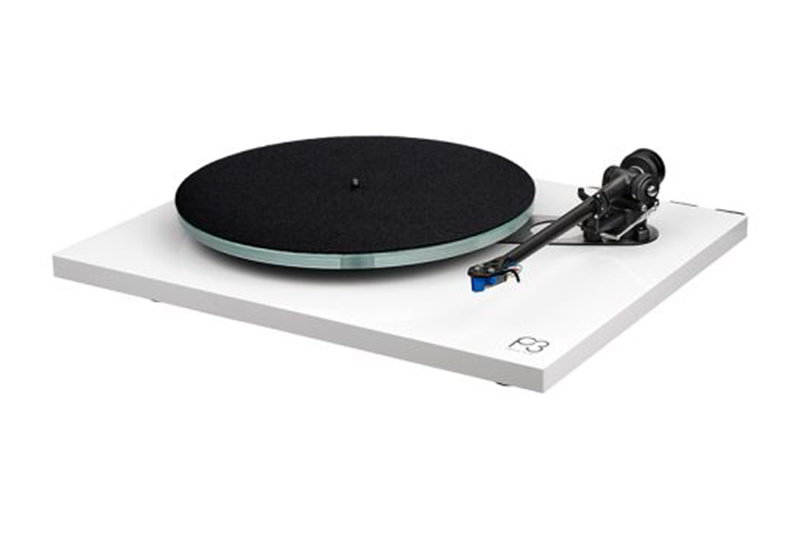 Rega Planar 3
Price: £649 (With Rega ELYS 2 MM cartridge)
Pros: Glass Platter, RB330 tonearm
Cons: Internally grounded
Verdict: Rega keeps it going with its killer lineup of turntables, the Planar 3 offers an exceptional experience overall. Sounds just as good as it looks.
Rega puts a lot of attention to detail in their turntables – the Planar 3 is no exception. This two-speed deck comes with a stunning 12mm Optiwhite glass platter that's heavy enough to help with reducing unwanted vibrations. Rega's specially developed Rb330 Tonearm is also included; it has precise vertical and horizontal bearings to make sure your needle stays within that groove and reads it correctly.
---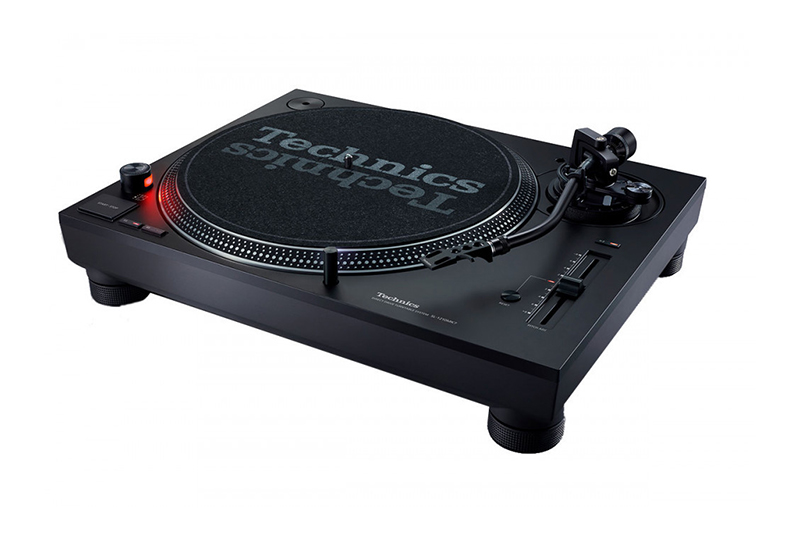 Technics SL-1200 MK7
Price: £799
Pros: High torque, reliable, professional direct drive DJ turntable
Cons: No classic silver colourway, doesn't come with a cartridge
Verdict: The legendary DJ turntable returns with its new iteration – Technics SL-1200 MK7. Still super reliable with new improvements don't change the feel of a Technics SL-1200.
After 9 years, Technics has re-launched its iconic 1200 turntable series. While the fundamentals remain unchanged – the MK7 is still the high-torque, direct-drive deck DJs are accustomed to. It also offers much needed improvements, such as removable RCA and power cables, an upgraded vibration-dampened platter and ± 8% / ± 16% pitch adjustment. These features don't compromise the reliable reputation Technics has earned over the years. While it may be more expensive than a second-hand SL-1200 MK2, expect these to last as long as their predecessors.
---
SPEAKERS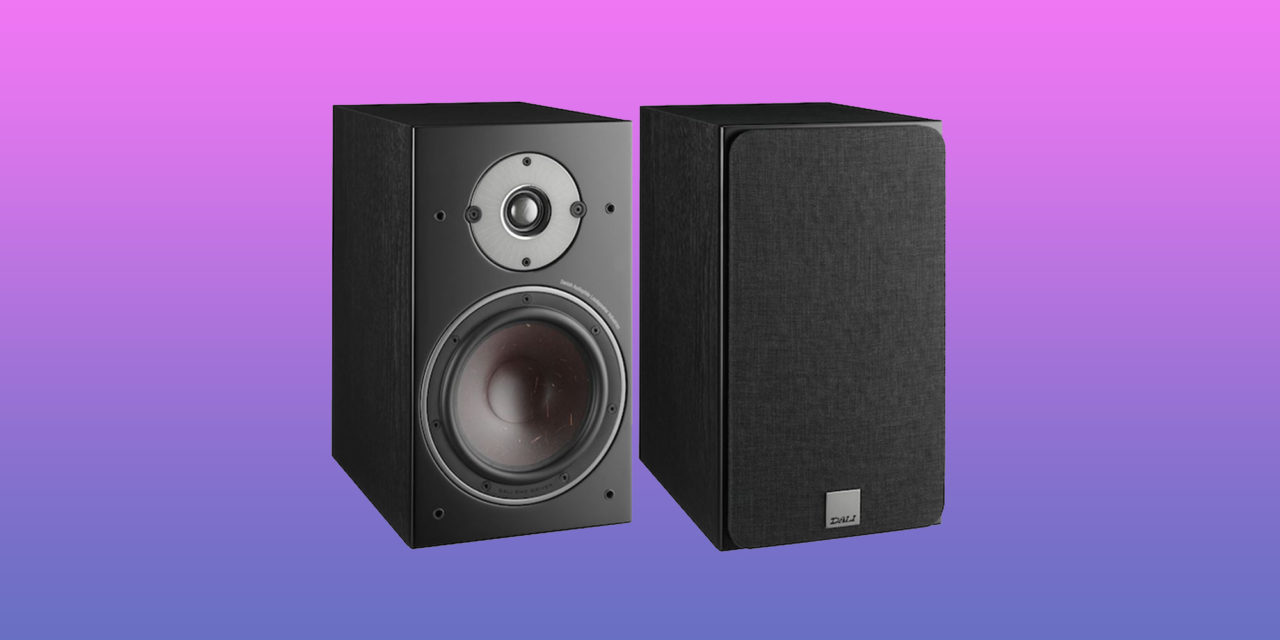 ---
No matter how detailed your audio set-up is, it will only sound as good as your speakers are. Choosing the right pair of speakers is an extremely integral part of making sure you get the utmost experience.
Many of the same parameters when choosing the right pair of budget speakers also apply when choosing the right pair of mid-range speakers. Speakers in the mid-range price bracket may include features such as built-in preamps, streaming and Bluetooth connectivity, A+B multi-room options… the list goes on.
What you're getting at a higher price bracket is a better overall build quality, inside and out. Things such as better drivers (the loudspeaker outputting the sound), higher quality components and materials all result in a more refined, clearer, and oftentimes livelier and more vibrant sound profile.
While this does depend on the speaker and brand you ultimately decide to go with, one thing we always recommend is to listen to the speakers you're considering to purchase in-person. (If this is not an option, make sure the online description lines up strongly with the desired sound profile of your liking.)
You'll also have to decide whether you want to go down the route of active or passive speakers.
Active speakers, also known as powered speakers, are the best options for a plug-and-play experience. Built-in inputs, volume control, Bluetooth and Wi-Fi connectivity options are all the types of features that you can expect to find in active speakers.
Passive speakers are powered by, and get their sound from, stereo amplifiers, meaning you will need to purchase an additional amplifier to connect your record player, or other devices.
(NB: These speakers range from £400-£800, listed in order of price.)
---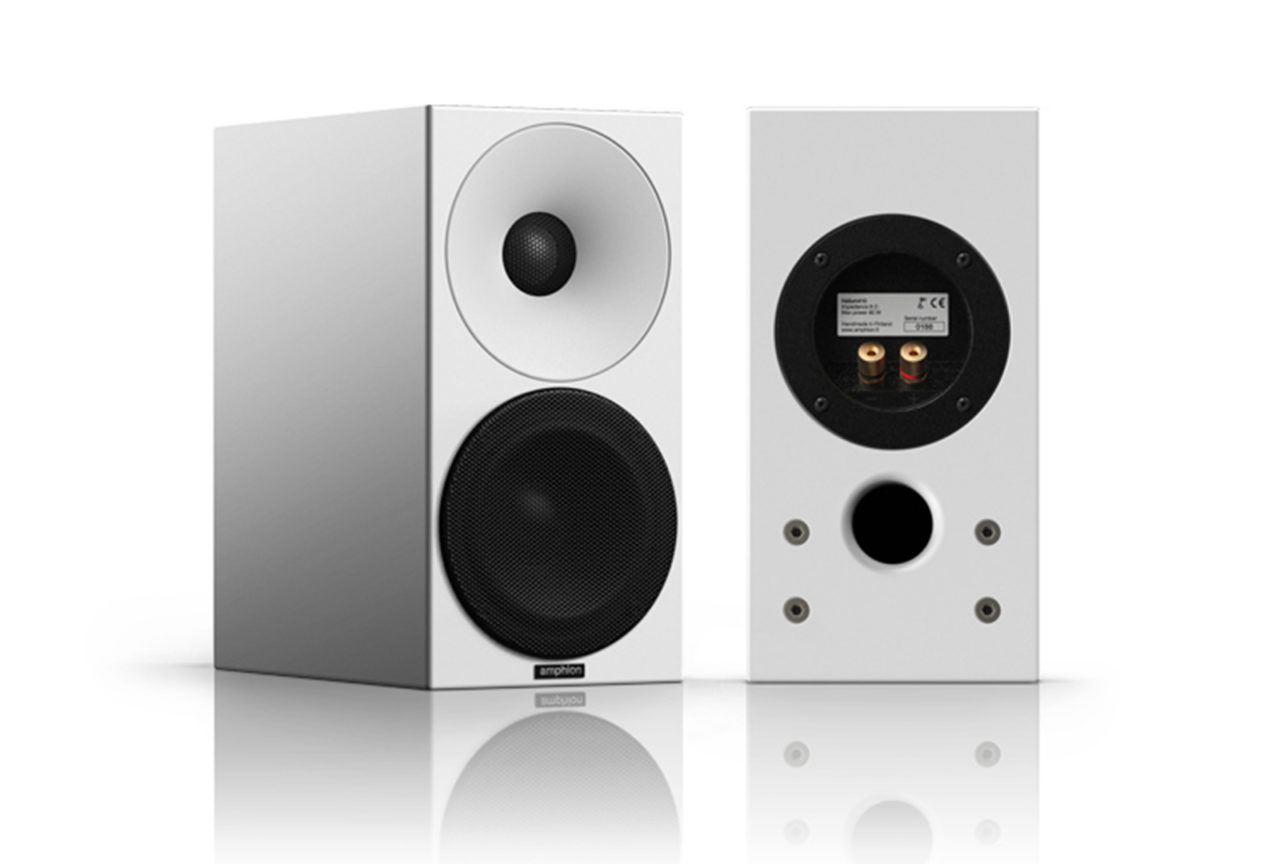 Amphion Helium 410
Price: £479.99
Pros: Loud and powerful sound
Cons: No Bluetooth/Wi-Fi, needs an amplifier
Verdict: Well suited for those looking for clear and powerful, audiophile passive speakers.
Amphion Helium 410 Loudspeakers are compact in size, however they pack a powerful punch. The speakers provide a full, wide sound without the need of a subwoofer. Clear, real, accurate detail is at the forefront of the sound profile in these speakers. These speakers are perfect for those who want speakers that have a soundscape that's able to fill most room sizes.
---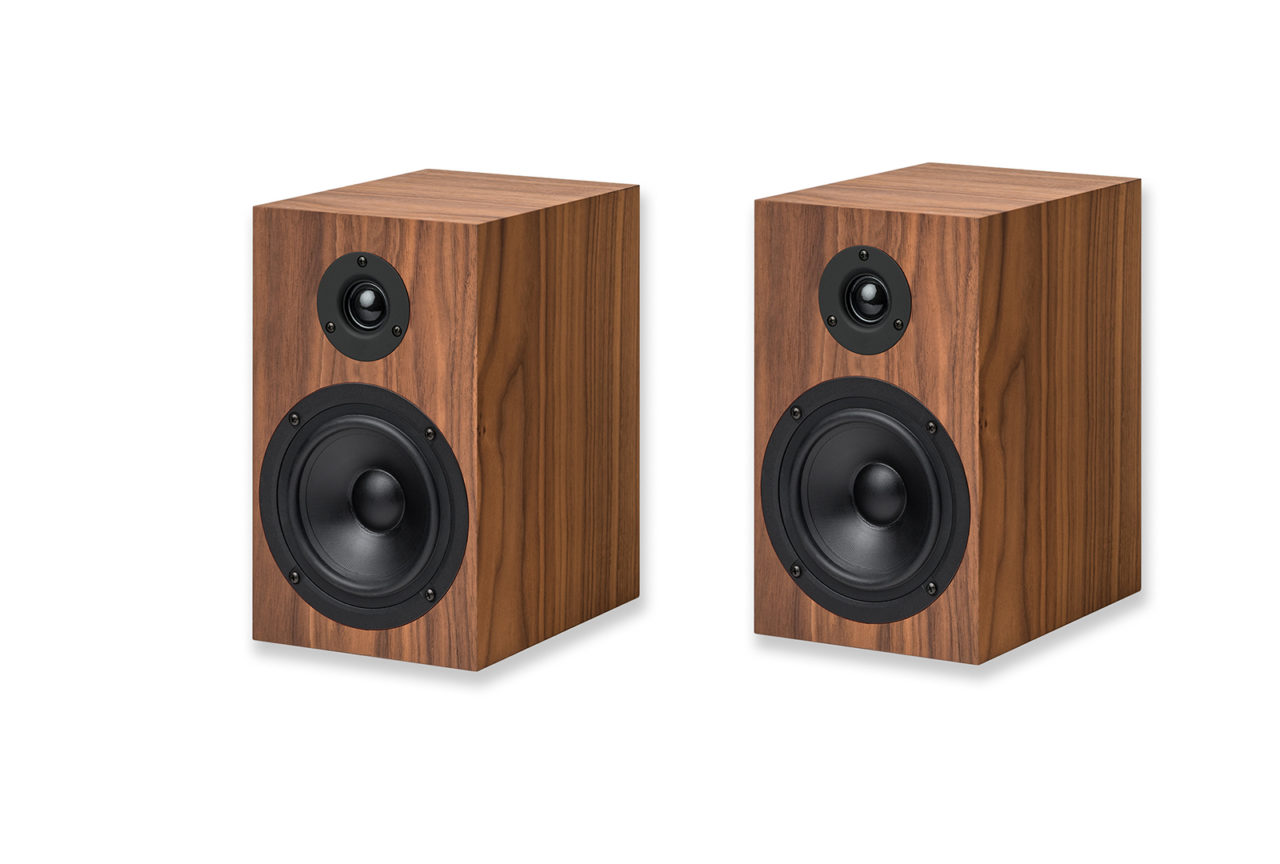 Pro-Ject Speaker Box 5 s2
Price: £499
Pros: Sleek and solid wood finishes
Cons: Lacks versatile sound profile, needs amplifier
Verdict: An elegant pair of passive speakers that have punchy low ends with an overall wide sound.
The Speaker Box 5 S2 by Pro-Ject may be a mouthful to say, but this 10-150 Watt, 2-channel set of passive speakers deliver exceptional sound. Handmade in Europe, you can tell that detail was put into the sound and design of the speakers. (On the aesthetics front, the speakers are available in three sleek, real wood-finished variants.) Punchy bass, wide, spacious sound gives these passive speakers its character. Thanks to a 130mm fiberglass cone, you can expect to hear full-bodied and lush mids.
---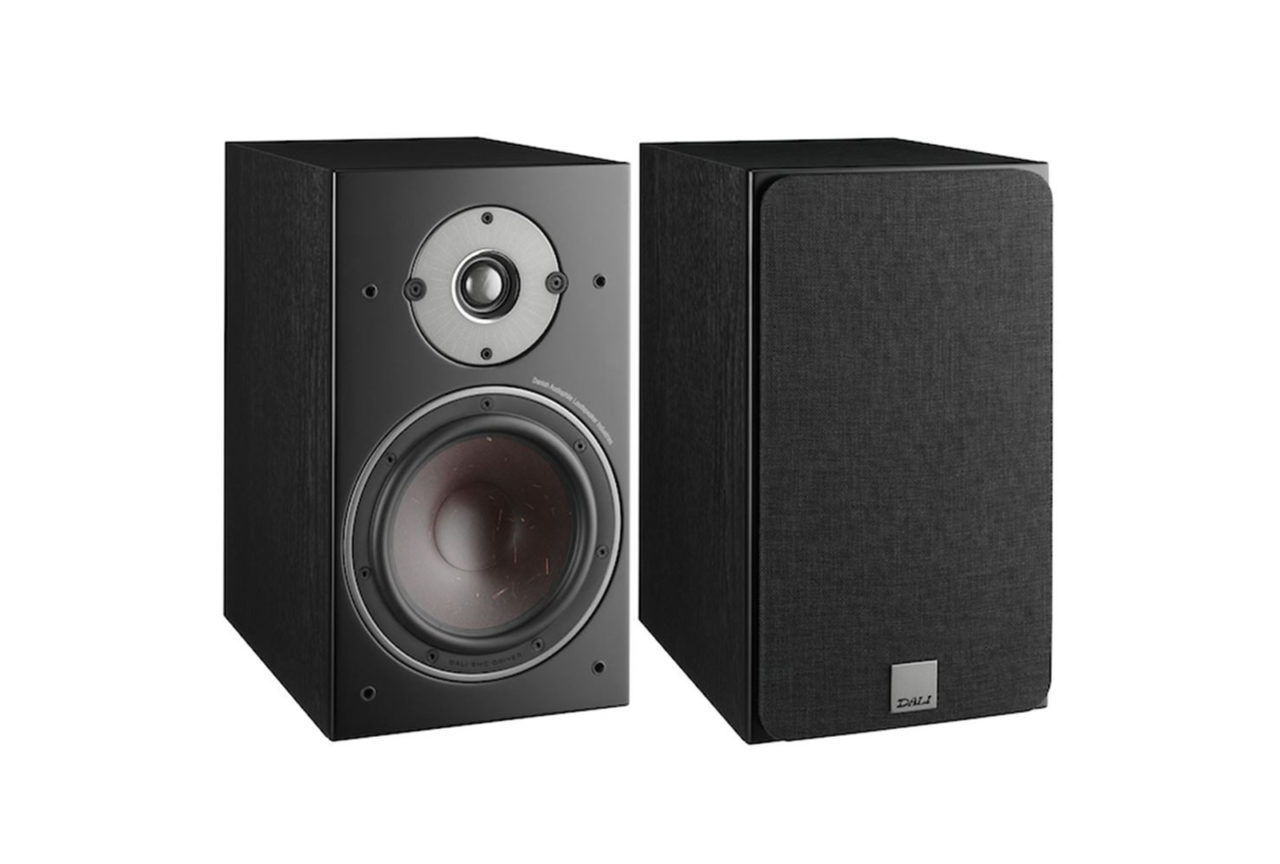 Dali Oberon 3
Price: £499
Pros: Little frequency distortion even if set up at an off-axis angle, good sound profiling
Cons: Treble can be a little harsh without the grill on, needs amplifier
Verdict: Dali's unique sound profile is carried over to these passive speakers – expect great sound even if they're set up off-axis.
Dali's Dali Oberon 3 is a compact and spacious sounding bookshelf speaker. Dali speakers are known for their neutrally distinctive sound profile, and the Oberon 3s are no exception. The Oberon 3s deliver an airy sound, with a warm low end that gives it enthusiasm. Dali also specially designed the drivers within, to achieve a wide dispersion of sound, meaning a reduction in harmonic and frequency distortion even if the speakers are set up at an off-axis angle.
---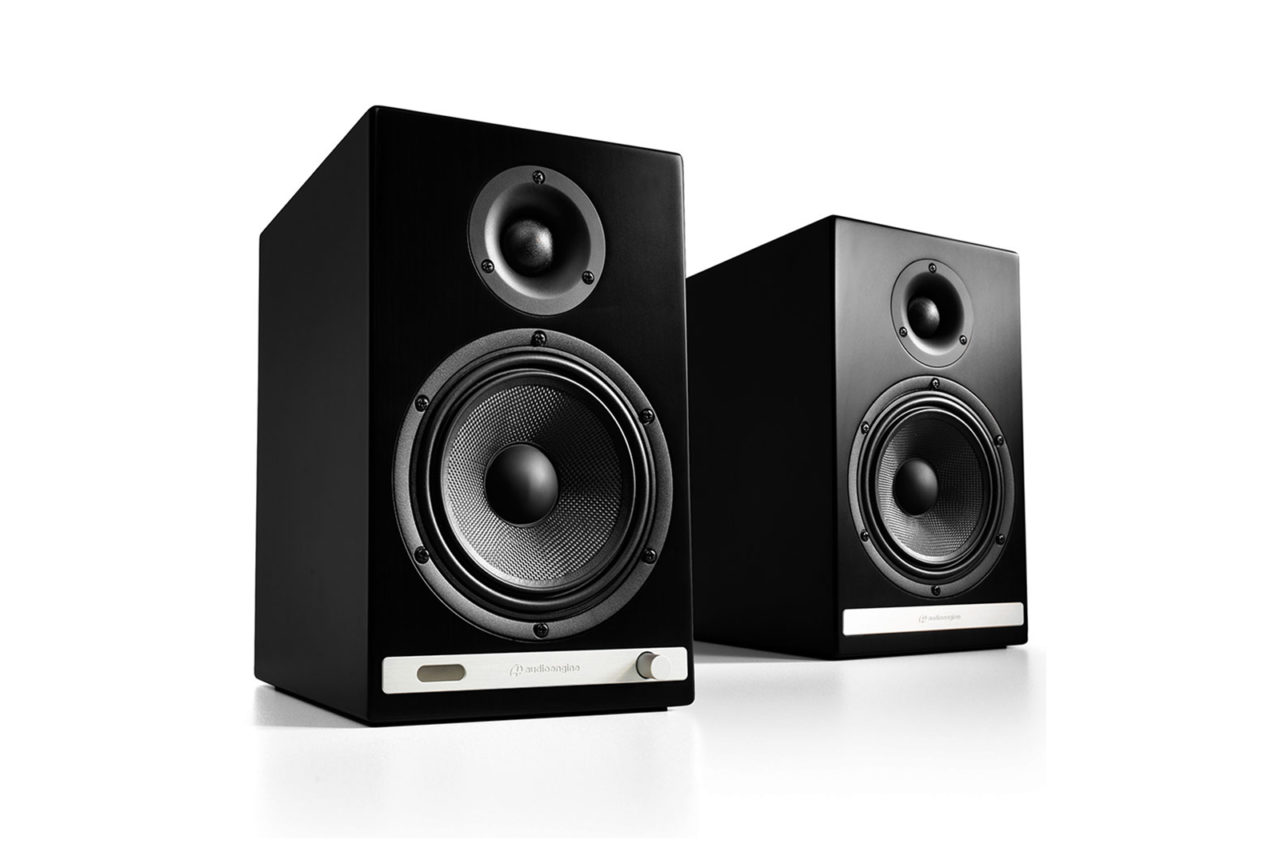 Audioengine HD6
Price: £499
Pros: Bluetooth, optical input , tight bass
Cons: Lacking some depth in sound
Verdict: The HD6s are perfect for those looking for easy to set-up, powered speakers, with great sound quality and versatility for their analogue and digital devices.
The HD6 are Audioengine's flagship model for a reason – this speaker offers hi-fi audio for both your analogue and digital sources. Built-in features include two analogue inputs (RCA and 3.5mm), an optical input and an analogue RCA output for connecting a sub, or whatever your heart desires. The speakers offer Bluetooth capability as well, which means you can easily switch over from playing music from your turntable to playing music on your phone with the press of a button.
---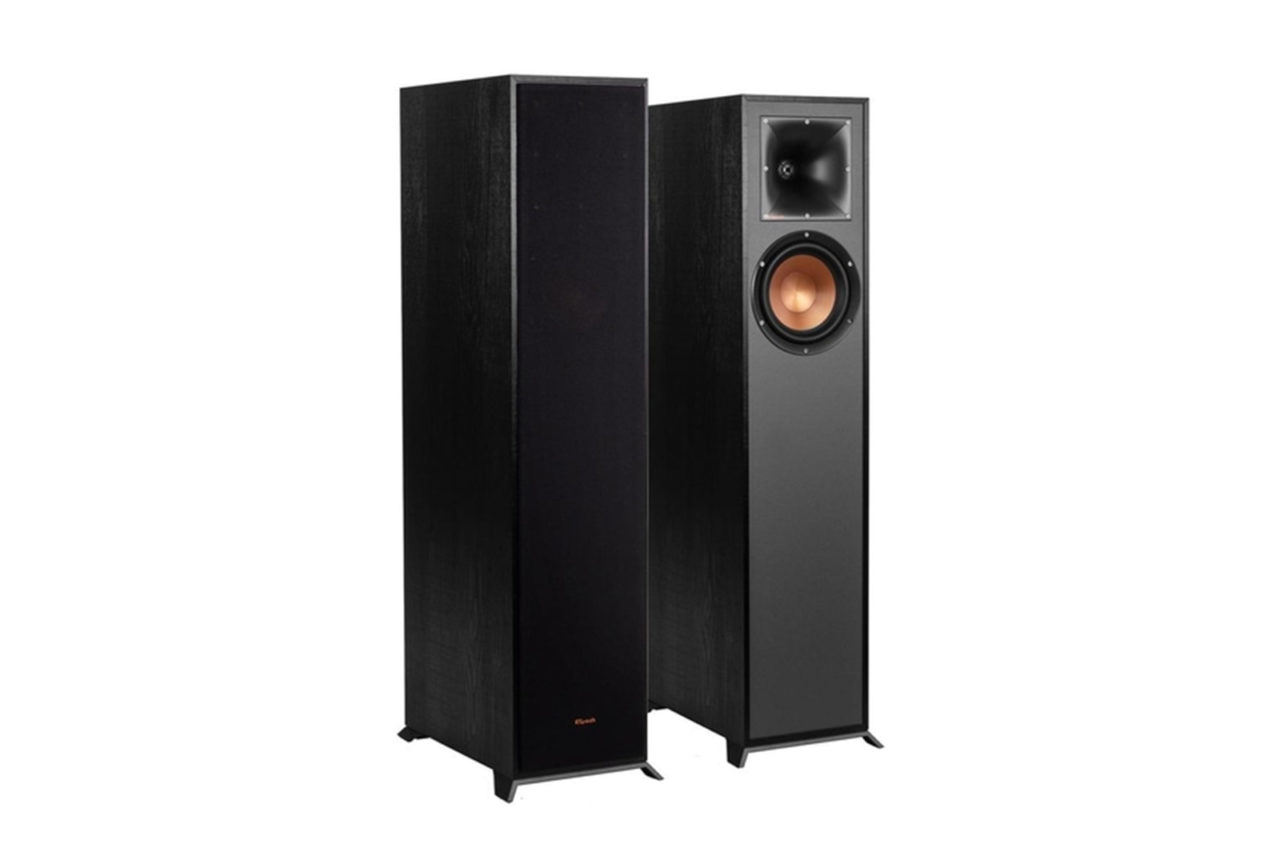 Klipsch R-610F floorstanding speakers
Price: £525 (pair)
Pros: MDF-constructed cabinet, sleek modern design, clean sound
Cons: Needs an amplifier to power
Verdict: Rich, full and perfect for those who want louder floorstanding speakers.
Klipsch's 37″ tall, passive, R-610F floorstanding speakers offer the kind of incredible sound that you would expect from the Klipsch brand. Klipsch's custom "Tractrix Horn Technology" ensures that any artificial reverb, filtering or distortion is minimised, so you – the listener – achieve the clearest, most dynamic sound and detail from your music. There's also a rich, full, deep sound profile at the forefront of these speakers that can fill most mid to larger-sized rooms.
---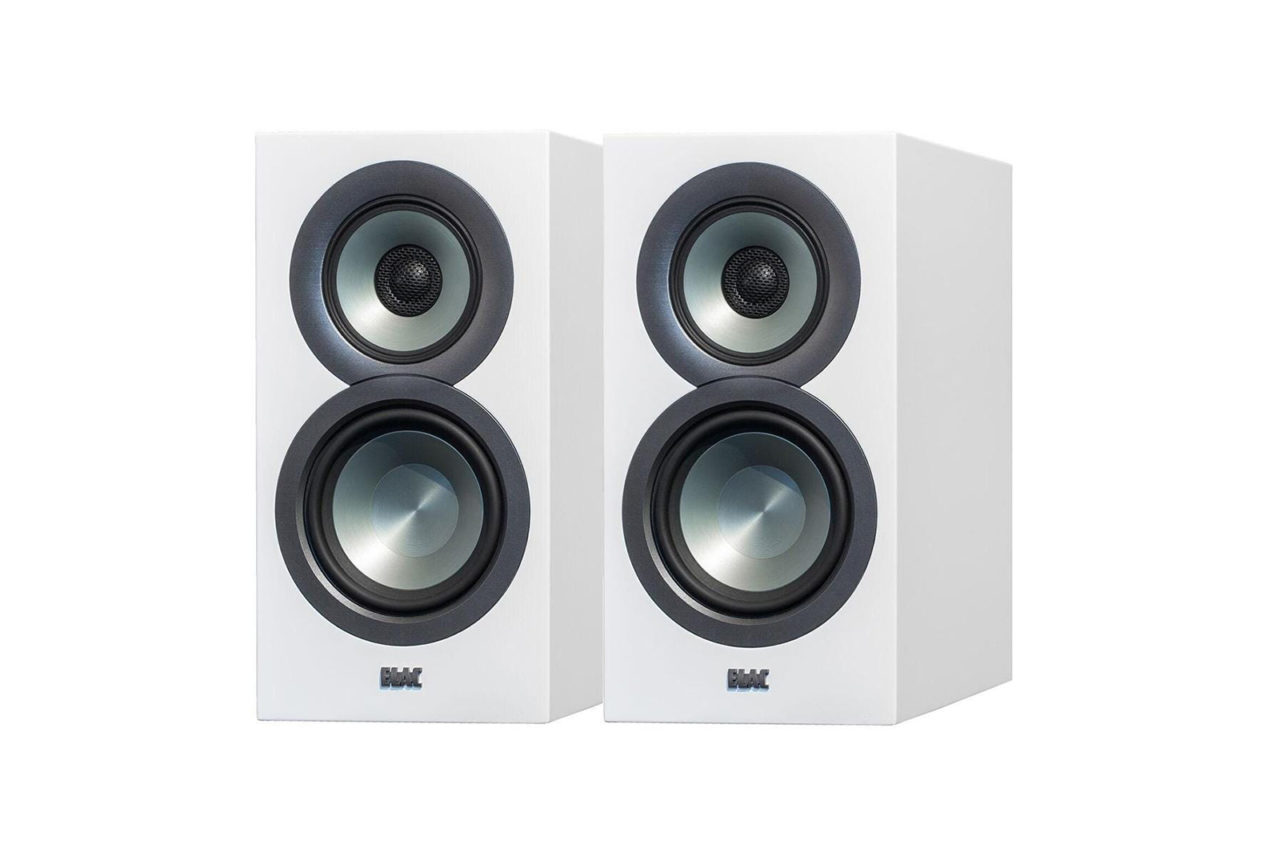 Elac Uni-Fi BS U5
Price: £745
Pros: Slim, custom-designed drivers that give speakers unique sound profile
Cons: Needs an amplifier to power
Verdict: The Elac Uni-Fi BS U5 passive speakers offer an exceptional sound that outdoes most floorstanding speakers at a similar price point.
'Comprising size shouldn't mean comprising audio quality' is the motto of Elac's Uni-Fi Bs U5 bookshelf speakers. These passive speakers offer great sound in a super-slim package. Elac also applied a lot of attention to the inside, as well as the outside, of these speakers during the design process – a custom-designed concentric driver makes sure you have great sound no matter how you position these speakers. As a result, the drivers give these speakers exceptional sound that even some mid-sized floorstanding speakers have trouble keeping up with.
---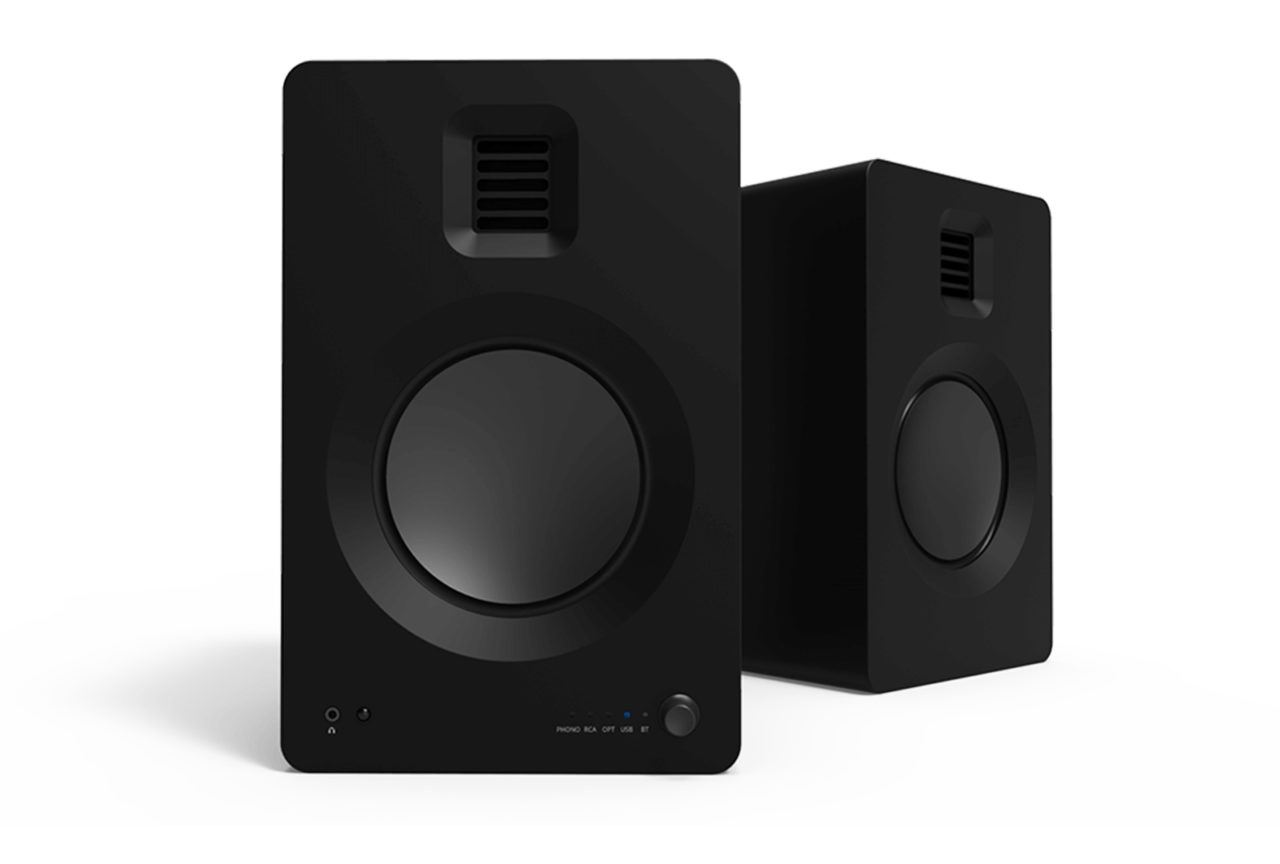 Kanto Tuk
Price: £749
Pros: Built-In pre-amplifier, Optical Input, Bluetooth, Sub-out, USB DAC, headphone amplifier
Cons: Bass can sound thin at times, remote only allows you to adjust bass and treble
Verdict: The Tuks are perfect for those looking for a pair of active speakers that does it all without compromising audio quality. It also has a built in preamp so you can directly connect them your turntable.
Kanto packs a lot into their speakers, delivering such excellent sound and features without driving up the price. The Kanto Tuk's give you a built-in preamp for your turntable, optical input, RCA sub-out, high-quality USB DAC, headphone and Bluetooth compatibility. They also feature air motion transfer (AMT) tweeters that give you a clear high end.
---
AMPLIFIERS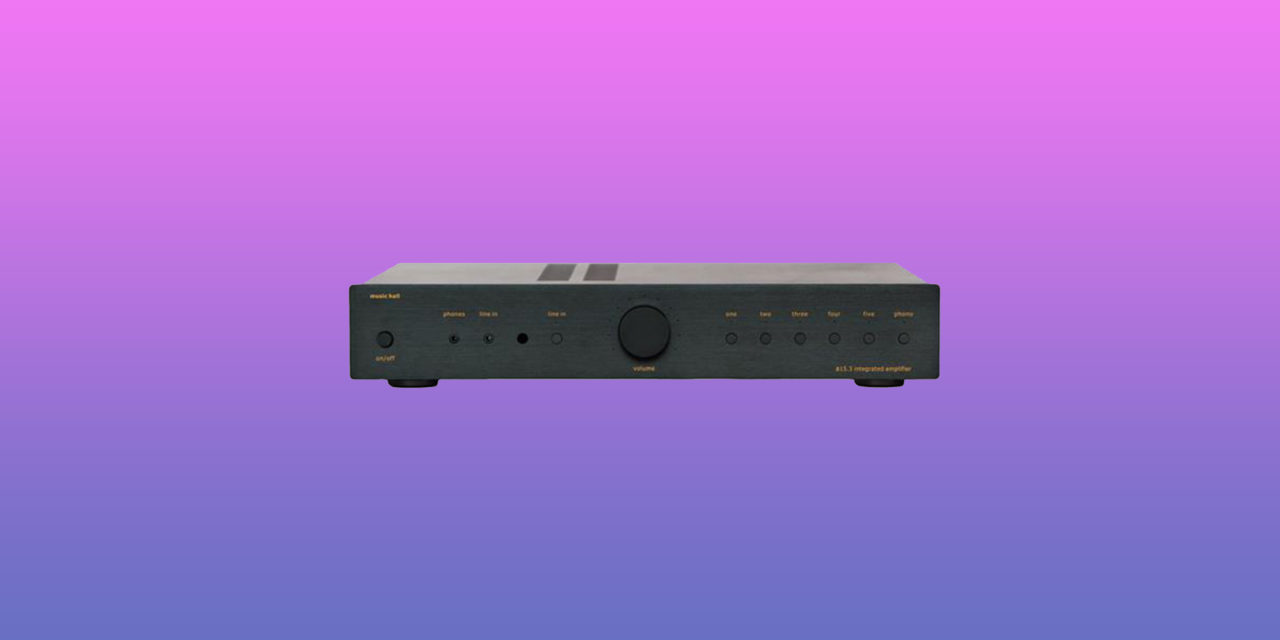 ---
Think of stereo amplifiers as the brain or hub to your home audio setup. They connect everything, and make sure that respective input signals are outputted to the right place.
When deciding on an amplifier, you need to consider that, just like with turntables and speakers, each one is created uniquely and carries different features from each other. Features such as a built-in phono pre-amplifier, the number of analogue RCA inputs, digital inputs, Bluetooth, etc, are all elements to consider when choosing the right amplifier for you.
You also want to make sure that your amplifier has enough Watts per channel to power your passive speakers, if you have them.
With mid-range stereo amplifiers what you're essentially paying for is better build quality, and oftentimes additional features. Components within are typically designed to offer a clearer, richer sound – one that's free of interference and distortion from other factors.
No matter what though, you have to decide what fits your need, and to make sure your amplifier is compatible.
(NB: These amplifiers range from £400-£800, listed in order of price.)
---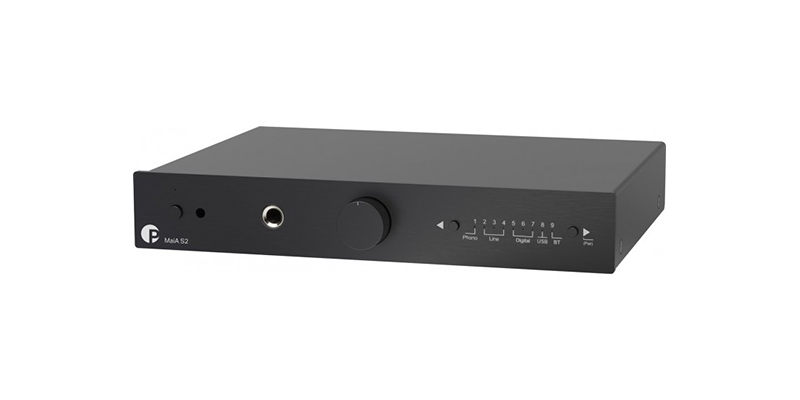 Pro-Ject MaiA S2
Price: £435
Pros: Lots of inputs, beautiful and sleek Design, MM cartridge capability
Cons: Sound quality could be better
Verdict: Pro-Ject's MaiA S2 fulfills a lot of requirements, and makes sure everything is taken care of in a slim compact size that should fit any system.
The Pro-ject MaiA S2 fulfills every need when it comes to input options. It boasts nine nine different types of inputs including: 3 stereo lines, 1 phono, 1 Bluetooth, 2x digital, 1x digital coaxial and a USB option. What it lacks in sound, it makes up for in price and sleekness. Sitting just above £400, it is impressive how much Pro-Ject has managed to fit inside such a small chassis for the MaiA S2. It's a decent piece for those who need a little middle ground between a cheaper amplifier and some of the truly hi-fi and expensive options out there. As a result, the MaiA S2 is one of the best mid-range amplifiers on the market.
---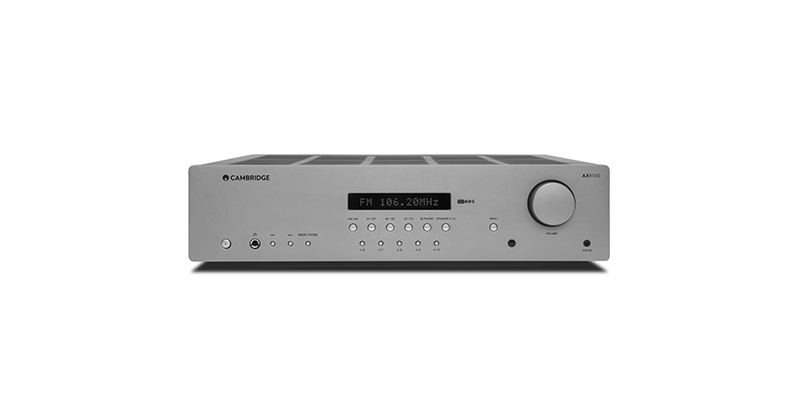 Cambridge Audio AXR100
Price: £499
Pros: AM/FM, 100 Watts, Bluetooth, Multiple inputs
Cons: N/A
Verdict: At £499 the AXR100 offers a tight package that acknowledges your record player as well as the need for your digital devices.
Often times, especially in the digital age, there are some tradeoffs with features when it comes to amplifiers. This is not the case with Cambridge Audio's AXR100. Built-in phono pre-amplifier and multiple analogue RCA inputs will have your analogue devices covered. Built-in Bluetooth connectivity and digital inputs will also make sure all of your digital devices are taken care of. There's also an AM/FM receiver built-in and A/B switching for two pairs of speakers. The AXR100 is just about ready for everything you throw at it.
---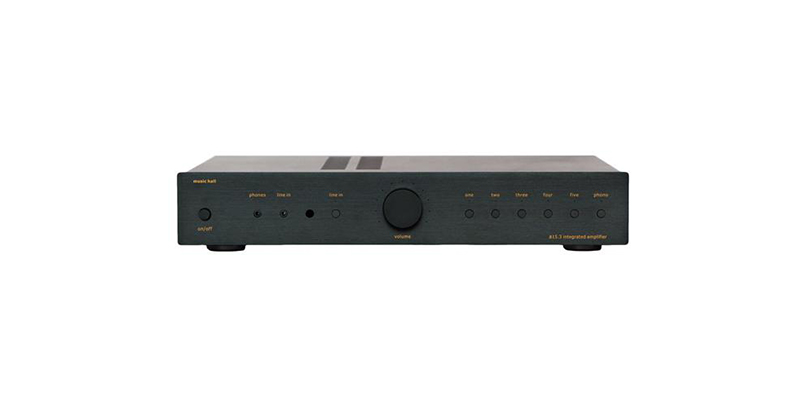 Music Hall a15.3
Price: £549
Pros: Analog Sensibility, High Quality, Multiple analog inputs
Cons: No Bluetooth
Verdict: If you're looking for an all-analog integrated amplifier that gives you a streamlined experience this amp is for you.
The Music Hall a15.3 may not put an emphasis on features, but it makes up for this in its functionality. An analogue sensibility is at the forefront of this integrated amplifier. With a phono preamp and five RCA inputs, you should have enough to connect your analogue inputs. Music Hall markets this integrated amplifier as a smart and affordable alternative to pricier all-in-one systems – one that gives a high-quality experience.
---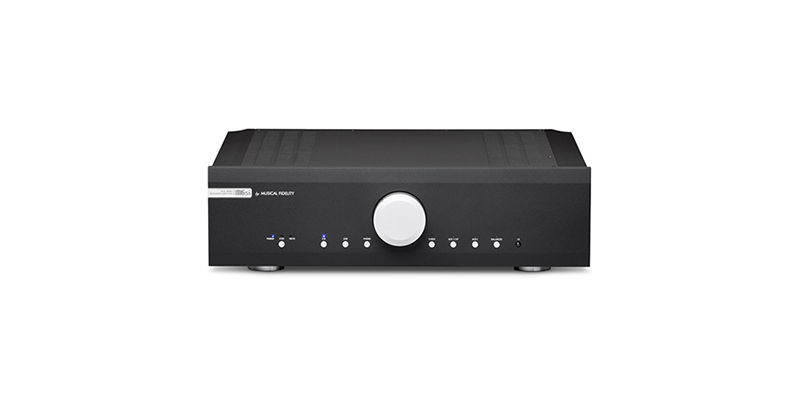 Musical Fidelity M2si
Price: £599
Pros: Beautiful design, handles challenging speaker loads, great sound quality
Cons: Large size, lack of features
Verdict: Not too many features in this one, but what you do get is a simple and straightforward experience that has fantastic sound quality.
Musical Fidelity M2si is one of the most stripped back amplifiers in this category. It only offers six line-level inputs and remote control, with no headphone output. Aesthetically, the M2si's clean-cut design is luxurious standing next to other amps. Despite the lack of features, and its larger size, the M2si is really a great sounding amp. With 76 watts per channel into 8 ohms and 137 watts into 4 ohms, it can handle a wide variety of speakers, even power-hungry models. The sound quality rivals some of its more expensive competitors, and leaves nothing to be desired in the detail category. For those who are interested in a no-nonsense high-quality amp, this is for you.
---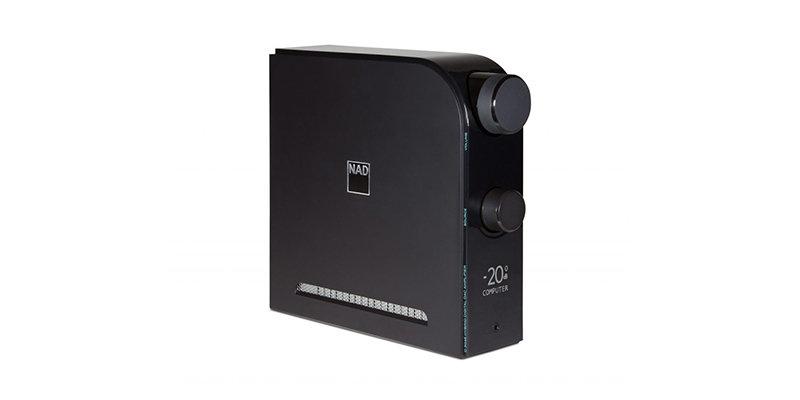 NAD D3045
Price: £599
Pros: Many inputs, bluetooth, compact
Cons: N/A
Verdict: Though the D3045 is extremely compact that doesn't get in the way of ensuring a top notch, feature packed experience.
NAD's D3045 is a modern amplifier for modern times. A headphone amplifier, built-in preamplifier, high-quality Bluetooth technology, HDMI audio return technology, sub-out, coaxial and optical input are all included in its super sleek form. This integrated amplifier does a lot and it does it very well. Hardly anything is neglected, and you're getting it all at a pretty sweet price point.
---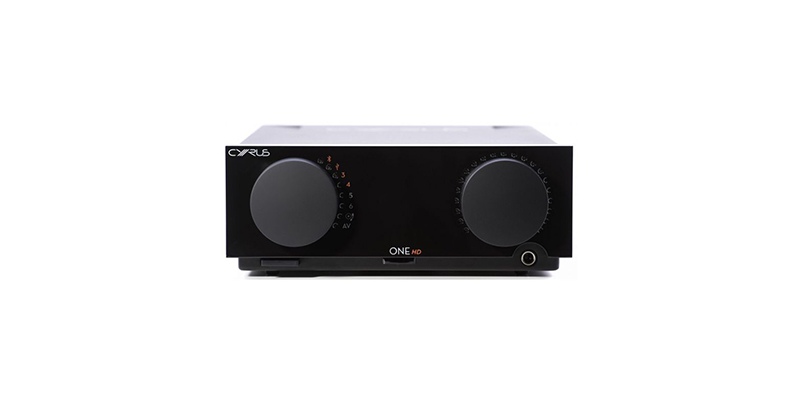 Cyrus One
Price: £699
Pros: Compact and futuristic aesthetic, reasonably priced
Cons: Build Quality, No DAC
Verdict: The future is now: the Cyrus one looks like it fell off of an alien spaceship. It's feature rich, sits under £1000 and is super powerful.
The Cyrus One is a solid-sounding, feature-packed, stereo amplifier. With its futuristic gain knob, the integrated amplifier packs a built-in 32-bit DAC inside that rivals higher competitors in quality. An overall great piece for under £1000, you can't go wrong with this feature-rich amplifier. What it lacks in external build quality is made for with an interior that provides sound and power that can handle any speaker. One word sums up this amplifier, at this price point: complete.
---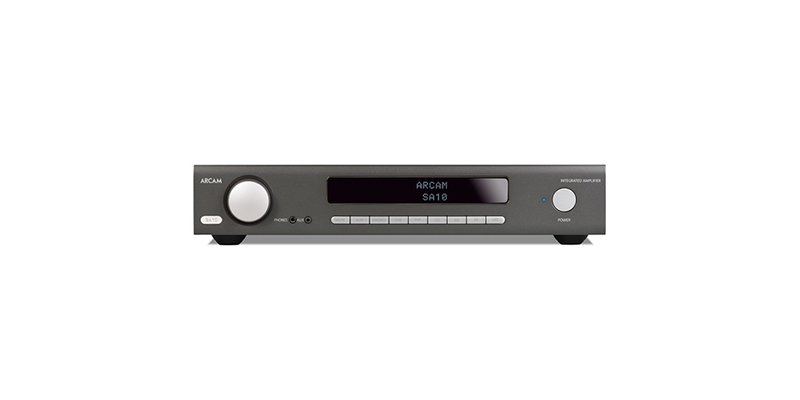 Arcam SA10
Price: £699
Pros: Good sound in mid range, App based remote,
Cons: Clunky design, no Bluetooth
Verdict: Super streamlined easy to us integrated amp that doesn't have too many bells-and-whistles but gets the job done right.
The Arcam SA10 is a solid choice if you're looking for an all-in-on system that's a little bit streamlined. While this model doesn't include Bluetooth, it does offer a wireless remote via Arcam's app. Its range of inputs will ensure sure you can easily connect and switch between your devices. Elsewhere, 50 Watts per channel and its 32 bit high-quality DAC system ensures a crystal clear sound. The amplifier also has a rich sound that gives you a nice emphasis on the mids coming in from your sources.
---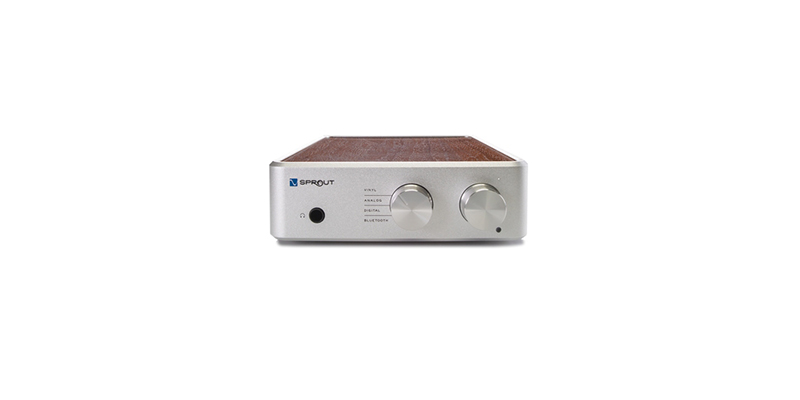 PS audio sprout 100
Price: £799
Pros: Compact, straightforward, great sound
Cons: Seasoned audiophiles might want more features from an amplifier
Verdict: Stylish, compact and easy to use, you can't go wrong with it.
PS audio sprout 100 cuts away all the bells and whistles, making it one the best amplifiers money can buy at a mid-range price point. The Sprout 100 also checks the audiophile boxes, while making recordings sound tuneful and attractive. The smooth and surprisingly full quality of the sound will impress even the most critical of listeners. Giving newcomers an easier, smaller way to amplify music recordings, it comes with the five most important inputs – vinyl, analogue-digital, bluetooth and a great ESS Sabre 9016 DAC chip. Just stepping into the world of audiophile-integrated amps? This would certainly make a great first stop.
---