Published on
August 19, 2020
Category
Features
Turntables, speakers and amps to make your records sing, at an affordable price.
For those looking to get into the world of vinyl, the task of choosing your first turntable can be daunting.
As vinyl has grown in popularity over the past decade, the accessibility of turntables has followed suit. Manufactures are noticing this and a greater number of "affordable" turntables are coming onto the market every year. Extremely low-priced turntables can be very tempting, but they will also irreparably damage your records.
In short, you want to stay away from all-in-one turntable systems (sometimes they're disguised as suitcases), and decks that lack proper counterweight systems.
Turntables
With that in mind, we've set our budget at turntables under £400.
The counterweight is a weight that sits on the back of the tonearm, and is a crucial feature to look for when choosing a turntable. It controls the tracking force – the downward weight of your needle. Improper weight can either cause your needle to skip, or cause irreversible damage to your records.
Though decks that have built-in speakers are convenient, these turntables should also be avoided. Having speakers directly built into the unit allows the needle to pick up the sound it's already outputting. This results in an unpleasant, muddy, feedback loop that interferes with your listening experience.
So, what are your options? Here are eight highly recommended turntables that won't break the bank, or your records.
This is an update of an article originally published in 2016.
---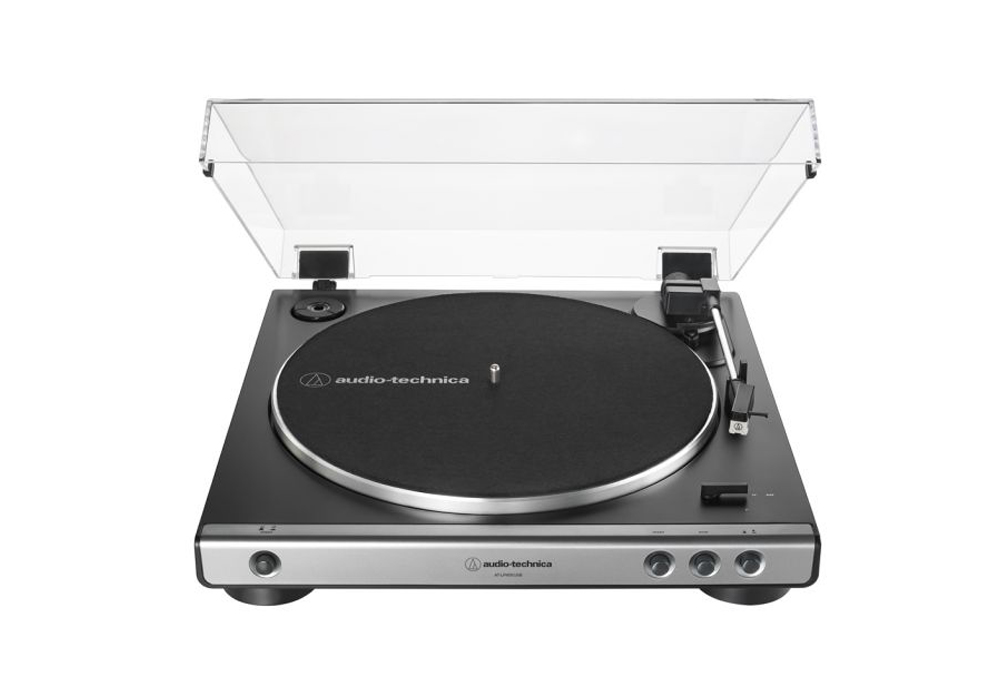 Audio-Technica AT-LP60x
Price: £167
Pros: Fully automatic, easy to use, removable RCA and power cables.
Cons: Plastic build, non-upgradable cartridge.
Verdict: The Audio-Technica AT-LP60x is an entry-level alternative to the dreaded suitcase turntable for those wanting an introduction into the world of vinyl.
For years, Audio Technica's AT-LP60 was the industry standard of what a good beginner turntable should be and offered a better overall experience compared to its all-in-one contemporaries. As a first true upgrade, the AT-LP60x offers various improvements on its predecessor. It comes with removable audio cables, an external power adapter, and an upgraded tonearm that results in less skipping. The fully automatic functionality (start, stop, and auto-return) also makes it extremely user-friendly. This is the perfect turntable for someone looking to get into record collecting and who wants something affordable that won't destroy their records.
---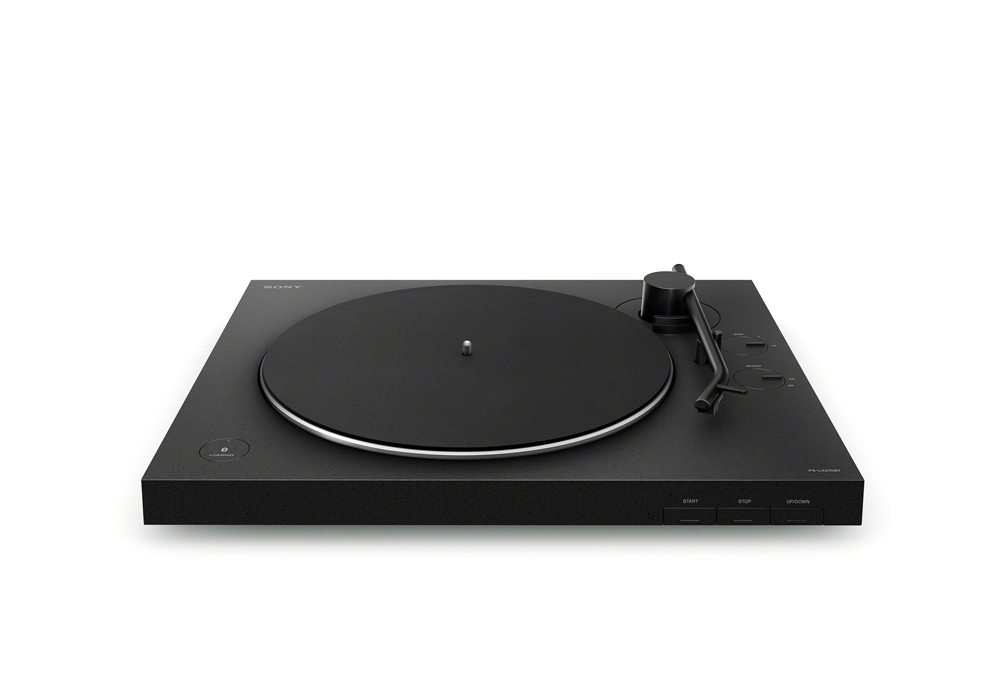 Sony PS-LX310BT
Price: £230
Pros: Plug-and-play, Bluetooth connectivity.
Cons: Non-upgradeable cartridge.
Verdict: The Sony PS-LX310BT is a great beginner turntable that offers Bluetooth and good sound at an affordable price.
Sony's PS-LX310BT offers a fully automatic turntable, that can be paired with all your Bluetooth speakers or headphones. It also features something that's not found in a lot of turntables: an audio gain switch. This gain switch allows you to fine-tune your levels. If you're looking for a stylish turntable with a built-in phono amp and USB output to record vinyl to digital, this one is for you.
---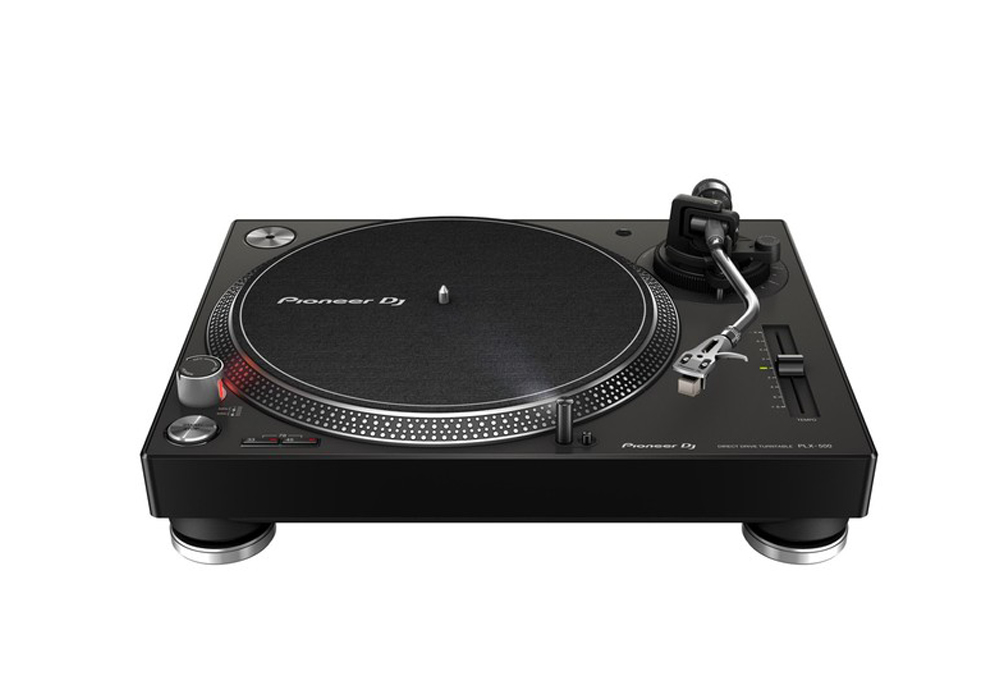 Pioneer PLX 500
Price: £245
Pros: USB output to record vinyl, high-torque, plays 78s, built-in phono preamp.
Cons: A reduced pitch control range.
Verdict: The Pioneer PLX 500 is a high-torque, entry-level DJ turntable that can also be used for home listening or recording your vinyl.
Pioneer's PLX 500 is a three-speed, high-torque, direct-drive turntable that is perfect for those wanting to get into vinyl DJing without breaking the bank. Borrowing key features from Pioneer's Pro DJ turntable, the PLX 1000, the PLX 500 offers a ±8% pitch control to mix with ease. The PLX 500 is also equipped with a USB connection, making it easy to record and convert your vinyl collection into digital files. For another direct drive turntable at this price point, look no further than Audio-Technica's AT-LP120X.
---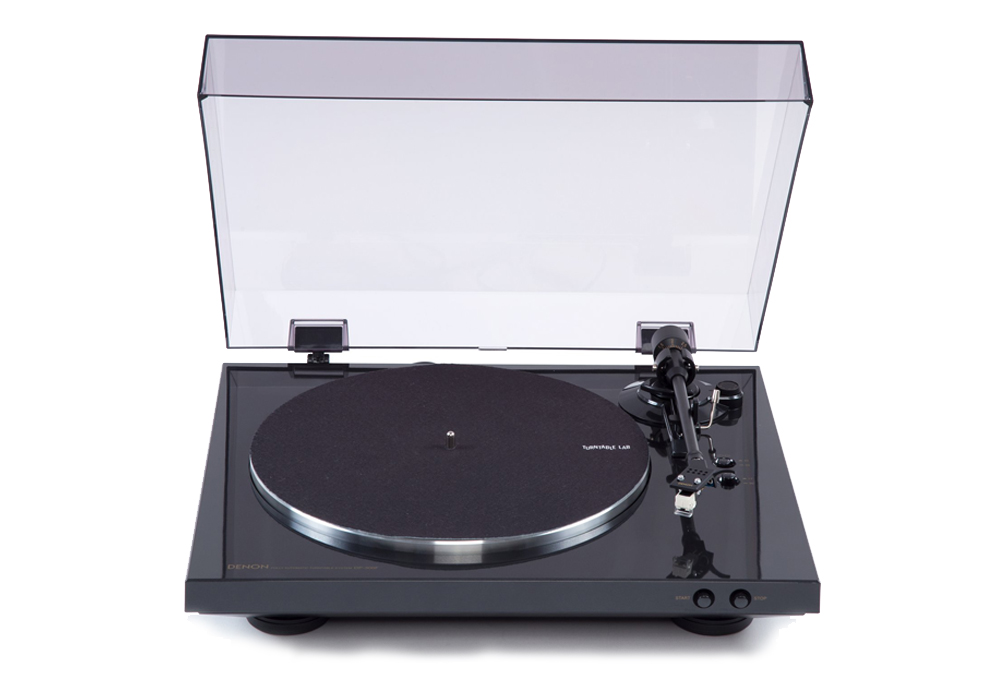 Denon 300F
Price: £249
Pros: Fully-automatic, removable head shell, phono pre-amp.
Cons: Underwhelming base model cartridge, non-removable RCA cable.
Verdict: The Denon 300F is an easy to use, fully automatic turntable with a removable head shell.
The 300F turntable by Denon is a fully automatic, two-speed, belt-driven turntable. With a built-in pre-amp that can be disengaged, the 300F can easily adapt to any system. While most budget-friendly turntables at a similar price point lack a system where you can upgrade the cartridge, the 300F comes with a removable head shell. This means you can upgrade to any ½ mount cartridge your heart desires and essentially have a near audiophile-approved sound out of a budget-friendly turntable.
---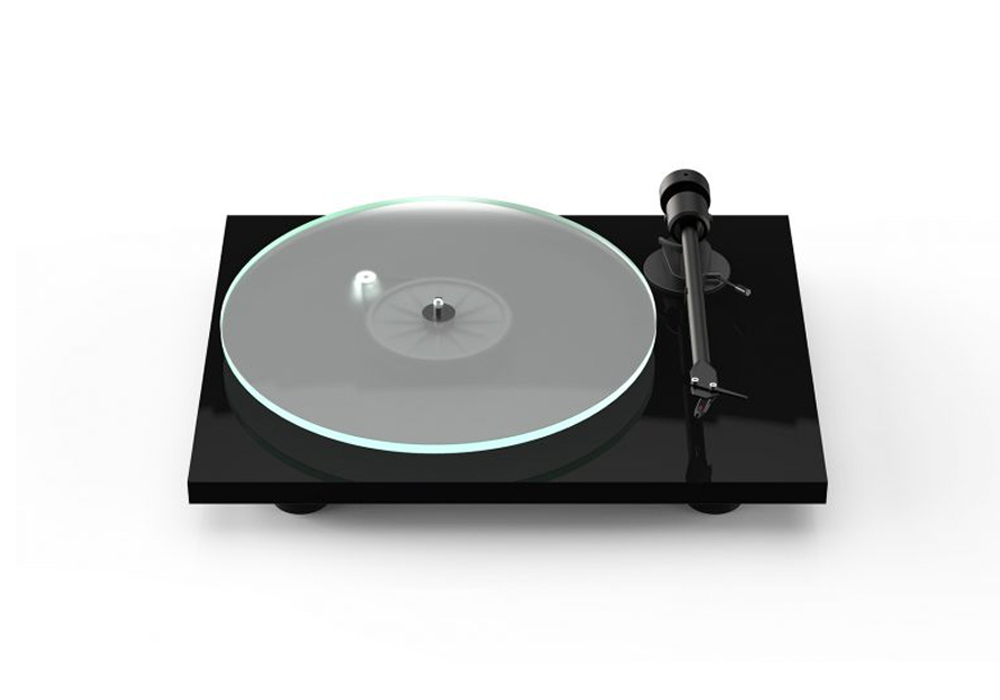 Pro-Ject T1 Phono SB
Price: £289
Pros: Built in pre-amp, glass platter, button-control speed change.
Cons: Cartridge can be a challenge to upgrade for beginners.
Verdict: The Pro-Ject T1 Phono SB is an entry-level turntable aimed at those who appreciate good sound quality.
Pro-Ject's T1 Phono SB is a two-speed, belt-drive turntable that puts high fidelity first. At this price point, the T1 has various features that elevate it above its competitors. The glass platter helps reduce vibration and improve the overall quality of playback. Paired with a pre-mounted Ortofon OM5e, the T1 has a nice clear and warm sound. It's built-in Phono pre-amp also allows this turntable to easily plug into any aux input. Highly recommended for those looking for an entry-level turntable where sound quality is a priority.
---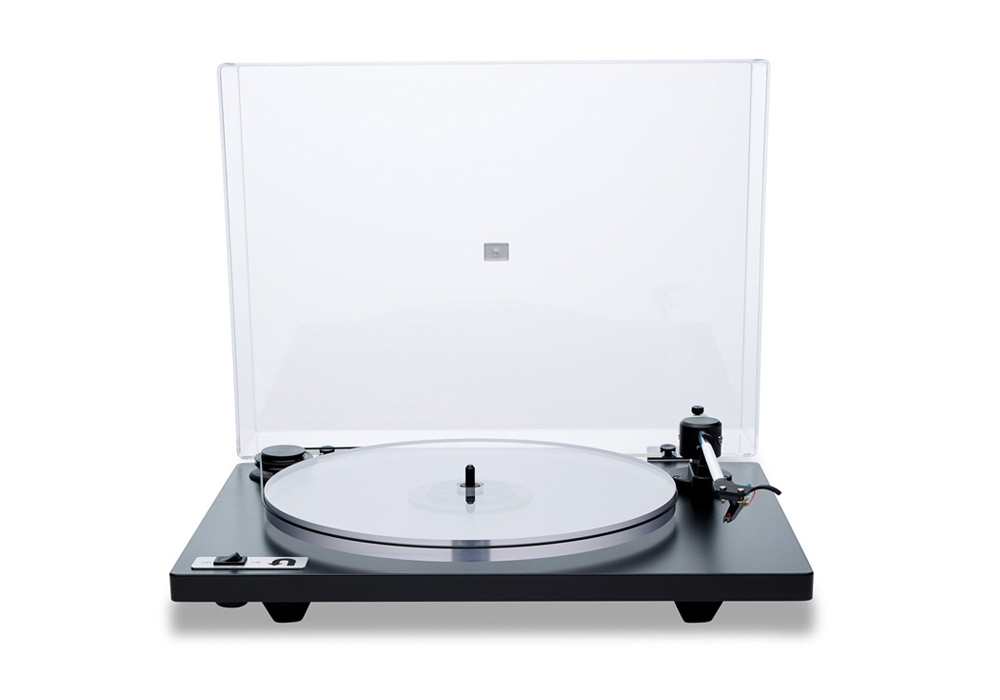 U-Turn Orbit Plus
Price: $289/ $359 (Pre-Amp Version)
Pros: Acrylic platter, OM5e cartridge, various "build to order" options available on U-Turn's website.
Cons: Not available internationally, base model has no built in pre-amp.
Verdict: The >U-Turn Orbit Plus is a high quality entry-level turntable, with great sound and build at an affordable price point.
The Orbit Plus is a turntable that offers an entry-level audiophile experience. Its acrylic platter provides improved speed consistency and tight, punchy bass. The platter also allows you to directly place a record onto it without the need of a slipmat. The tonearm comes with an Ortofon OM5e cartridge, which is both detailed and great for multiple genres of music. This turntable is made in the USA and is currently only available in the USA and Canada.
---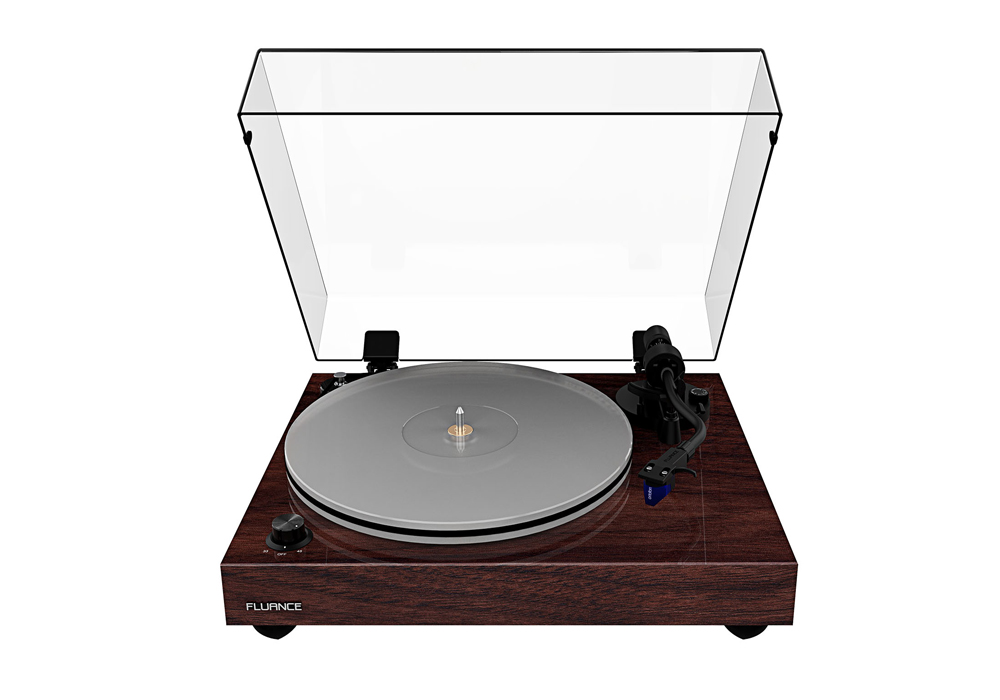 Fluance RT83
Price: £349
Pros: 2M Red Cartridge, allows for easy upgrade to Ortofon's 2M Blue cartridge, vibration isolation feet.
Cons: No preamp.
Verdict: The Fluance RT83 is hard to beat at this price, and boasts a great sounding cartridge, vibration reduction features and a stylish finish.
The Fluance RT83 is an exceptional two-speed, belt-drive turntable that provides great sound from the moment you set it up. Fitted with Ortofon's award-winning 2M red cartridge, this turntable has a detailed, warm sound. The RT83 wooden plinth and isolation feet give the deck resistance to unwanted vibration. Boasting a vintage finish, the turntable is perfect for those whot are looking for something with a classic aesthetic and good sound quality.
---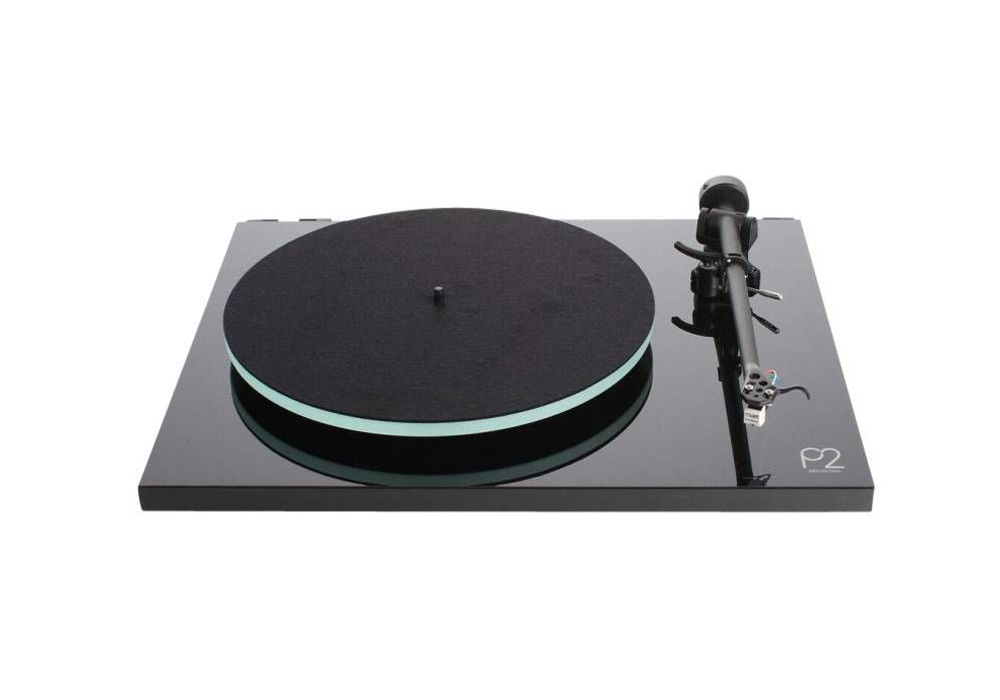 Rega Planar 2
Price: £399
Pros: Glass platter
Cons: Internally grounded, manual speed change
Verdict: The Rega Planar 2 is a turntable that offers a close to high-end experience at an affordable price point.
The Rega Planar 2 is a redesigned, improved iteration of Rega's 1976 turntable of the same name. A newly designed RB220 tonearm offers a high quality, ultra-low friction experience that gives you clear and precise sound. It also comes with a beautifully crafted "Optiwhite" glass platter that will help with vibration reduction. A classic in its own right, Rega has mastered the balance between style and sound quality. At this price point, the Planar 2 is highly recommended.
---
Speakers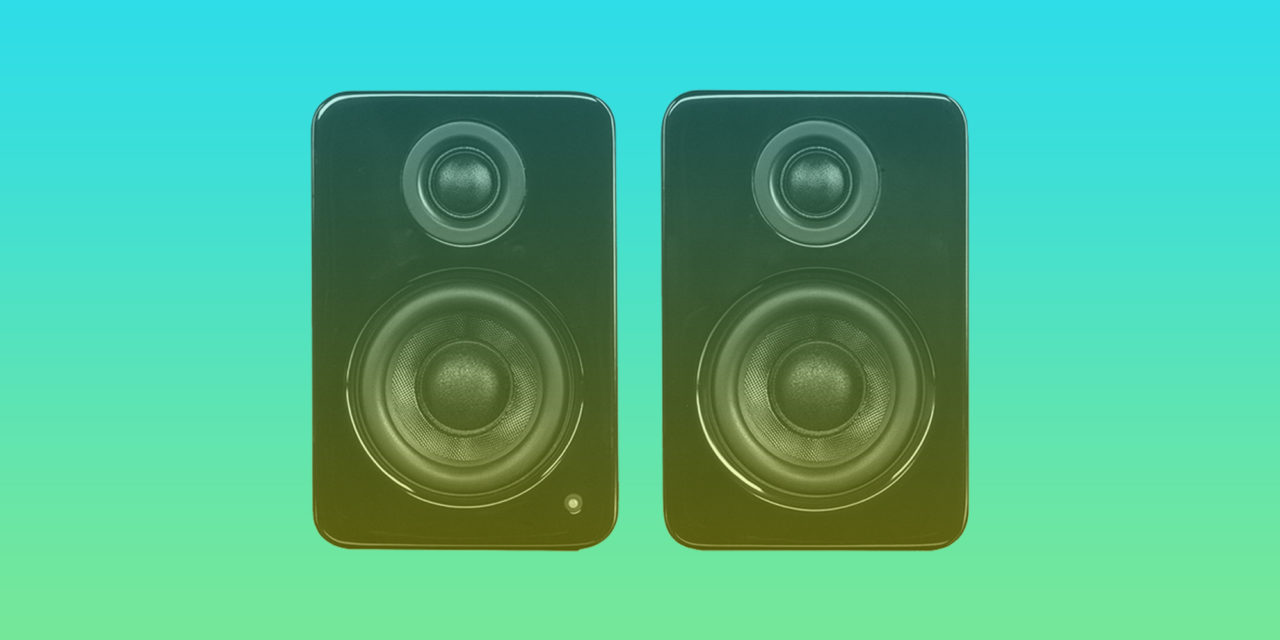 Like turntables, choosing the 'perfect' pair of speakers can be daunting.
Speakers are a pivotal component in any audio system. While aesthetics and budget play a key role in deciding on a set of speakers, sound quality should be at the forefront of your purchase.
Since we all have different sonic properties that we are looking for, we highly recommend trusting your own ears when shopping for speakers.
If possible, it's best to listen to a set of speakers in person, or at least make sure the online description appeals to what you're looking for, as well as the types of music you'll be listening to on them.
It is also worth noting whether you want to go with a pair of active or passive speakers.
Active speakers get their power from the wall, have inputs, volume control, and sometimes Bluetooth, directly built into the unit. These are the best options if you're looking for a streamlined, plug-and play-experience
Passive speakers get their power from stereo amplifiers, meaning you will need to purchase an additional amp to connect your record player or other devices. (Note: images are not to scale.)
NB: In this feature, we select 8 passive and active speakers that won't break the bank, ranging from £129- £432.
---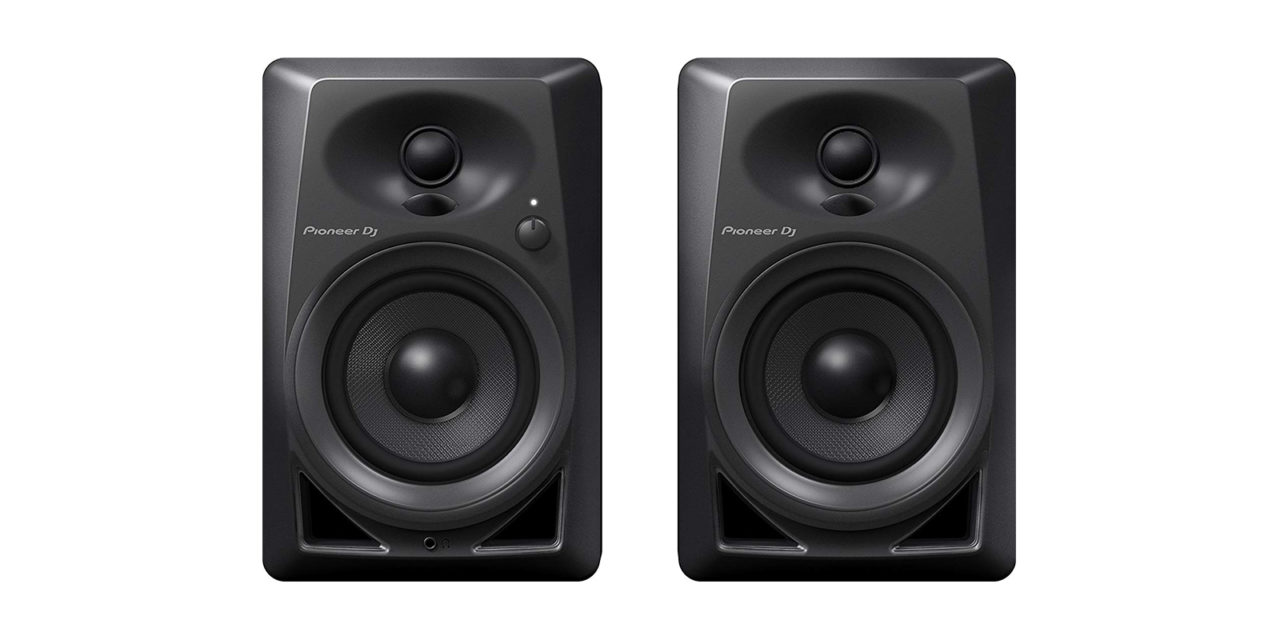 Pioneer DJ Studio Monitor (DM40)
Price: £129
Pros: Tight Bass
Cons: No Bluetooth
Verdict: The DM40s are perfect for those looking for affordable monitors equipped for home djing and/or music production.
If you're looking for a pair of studio monitors for music production, digital or vinyl DJing – and everything in between –without having to break the bank, the DM40s are for you. With these speakers, Pioneer developed a front-loaded, bass reflex system; this results in a tight punchy bass even with the speakers positioned against the wall. It also has a conveniently placed 3.5mm output on the front of the speaker, for easy headphone listening.
---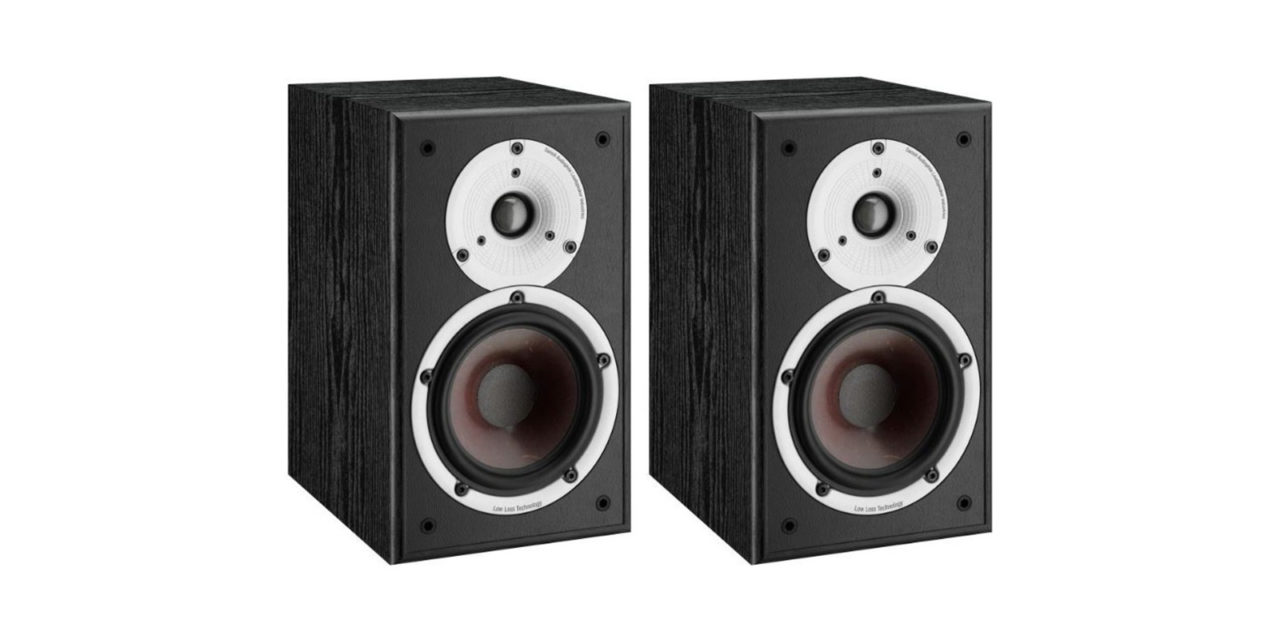 Dali Spektor 2
Price: £199
Pros: Compact, clear sound
Cons: No built in inputs
Verdict: The Dali Spektor 2 are affordable passive speakers that are compact and have good attention to sound detail.
Dali's Spektor 2 is its new award-winning entry-level audiophile speakers that sound as good as they look. At a price point of £199, you're getting a speaker that puts clarity and authentic sound at the forefront. All of this is packaged in a compact size, which allows the speaker to be mounted, put on stands or sit nicely on shelves. Paired with the right stereo amplifier, you'll be getting accurate sound from your records and audio devices.
---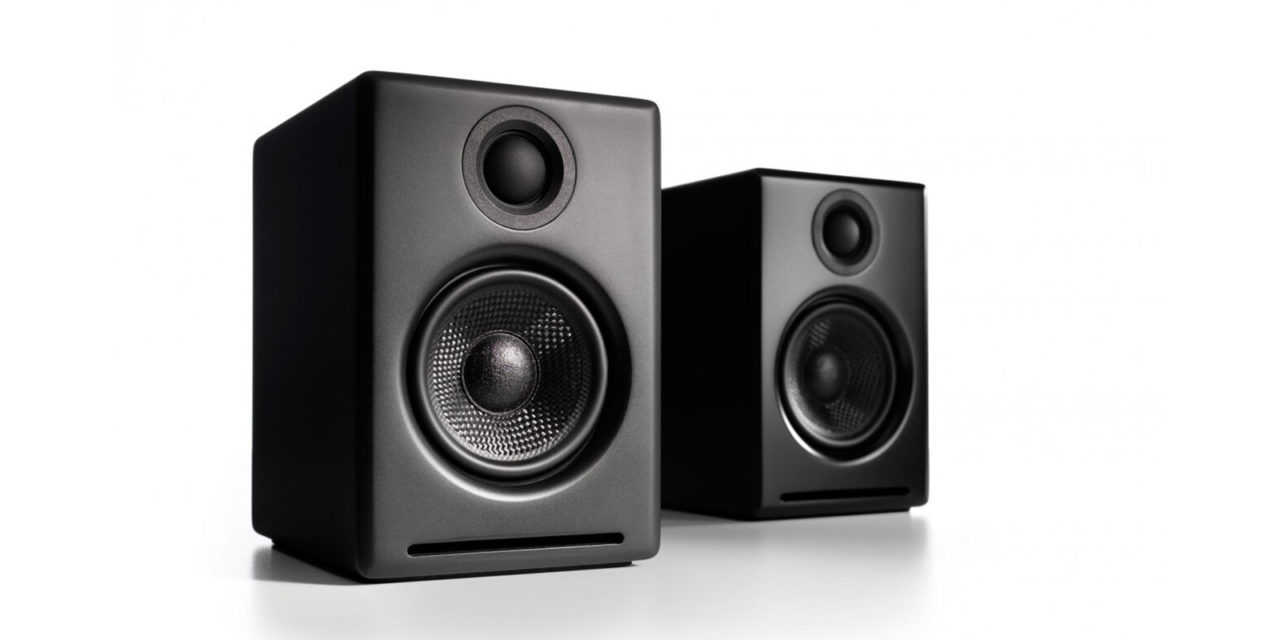 Audioengine A2+ Wireless
Price: £229
Pros: Bluetooth
Cons: Volume control is on back of the speaker
Verdict: Audioengine's A2+ Wireless speakers are nice compact desktop speakers perfect for those looking for something that isn't too big, does Bluetooth and sounds good.
Desktop speakers with good sound are hard to come by, especially if you're looking to connect a turntable to it. Audioengine's A2+ is a great option if you're seeking clear audio, RCA inputs for your turntable, and Bluetooth all in a compact package. It also has a pretty sweet subwoofer output if you wanted to pump some more bass into it.
---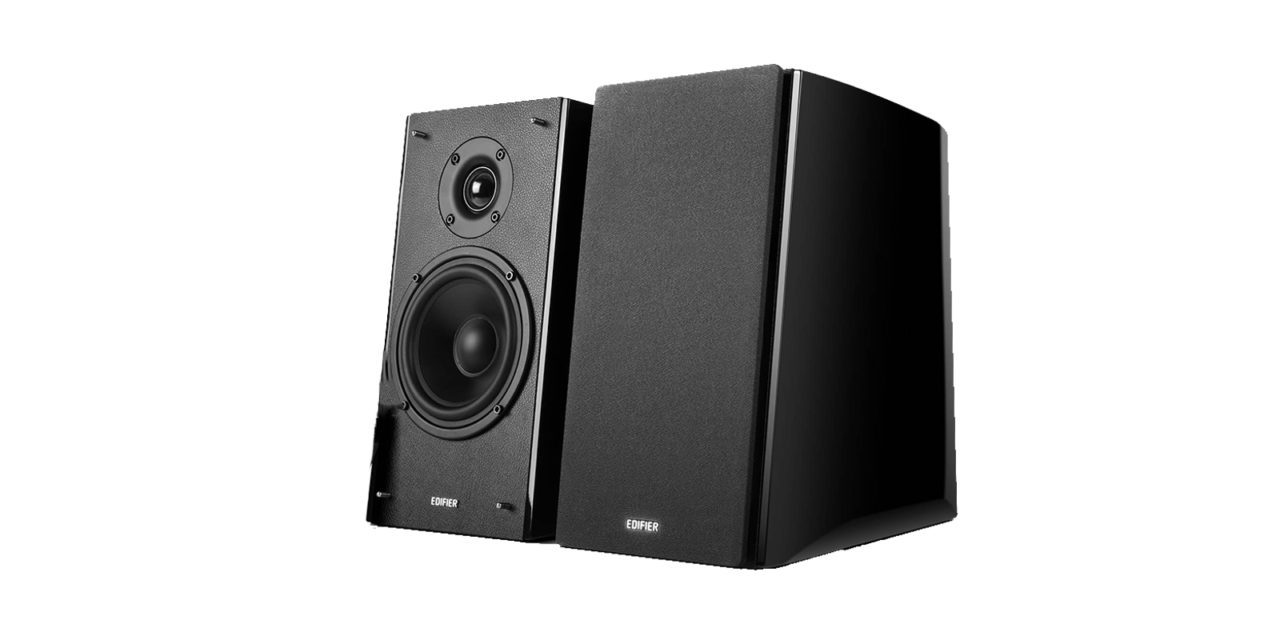 Edifier R2000DB
Price:£239
Pros: Bluetooth
Cons: Volume, bass and treble controls are hard to reach on the back
Verdict: Edifier's RS200DB offers an affordable plug and plug experience that's equipped to deal with your turntable or your digital devices.
The RS200DB by Edifier is a stylish and compact pair of bookshelf speakers – great for both vinyl and digital systems. Edifier's newly designed "eagle eye" silk-dome tweeters give the speakers an overall clear sound. Its digital signal processing and dynamic range control further amplify that by minimising distortion. While two line-level RCA inputs make sure all your analogue devices – like your brand new turntable – are covered, a single optical input ensures that your digital devices aren't neglected either.
---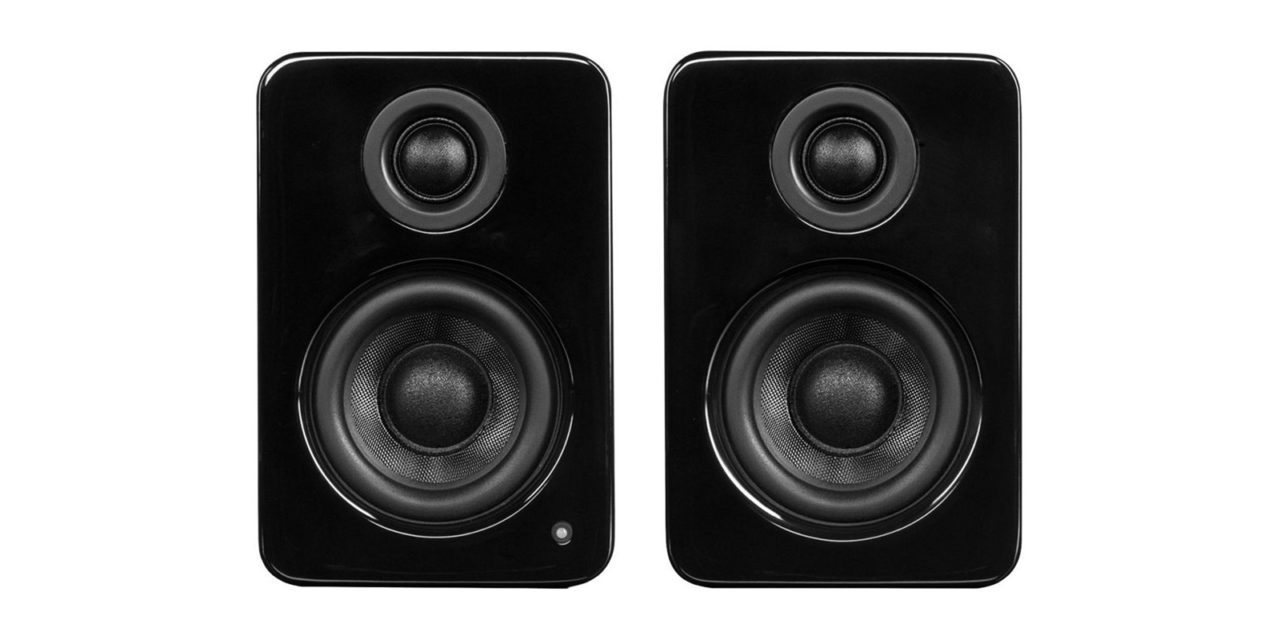 Kanto YU6
Price: £399
Pros: Built in pre-amp, Bluetooth, 2 optical inputs, powered speakers
Cons: N/A
Verdict: The Yu6's are high-quality speakers with a good amount of inputs for analog and digital audio sources. Equipped with Bluetooth and a built-in preamp for turntables, we highly recommend these.
For £399, it's hard to pick a pair of speakers that aren't the Kanto YU6. Not many speakers have a built-in pre-amp, but the YU6 do, meaning any turntable – with or without a built-in pre-amp – can plug directly into these speakers without the need for anything else. The YU6 also come with two optical inputs and Bluetooth, perfect for your digital devices. Overall, the sound experience is a clean sound that allows you to adjust treble and bass with a remote.
---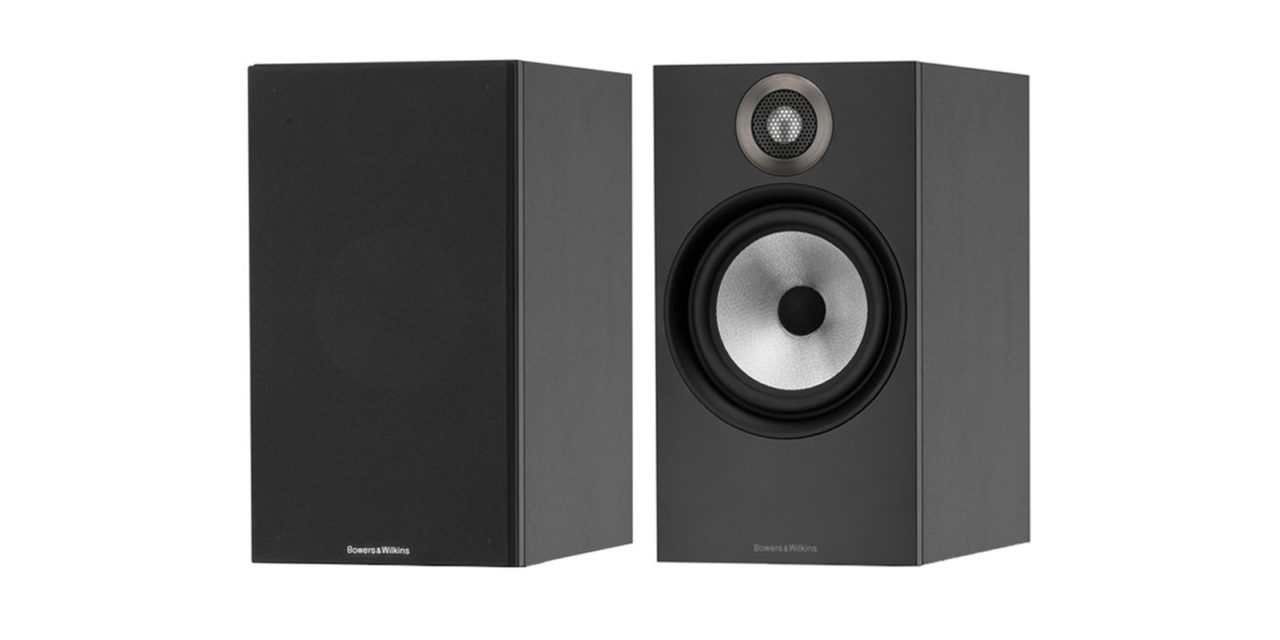 Bowers and Wilkins 607 Bookshelf Speakers
Price: £399
Pros: Attention to detail in both sound and aesthetics
Cons: Needs to be paired with a stereo amplifier
Verdict: Great passive bookshelf speakers that sound just as good as they look.
Bowers and Wilkins played no games with their 607 bookshelf speakers with a huge attention to detail put into the development of them. The clean aesthetic profile is accompanied by a punchy sound that's versatile for any genre of music. While they do have a small sonic profile, rest assured, B&W's 'eight-years-in-the-making', "continuum" cone technology allows these speakers to fill just about any room with clear sound.
---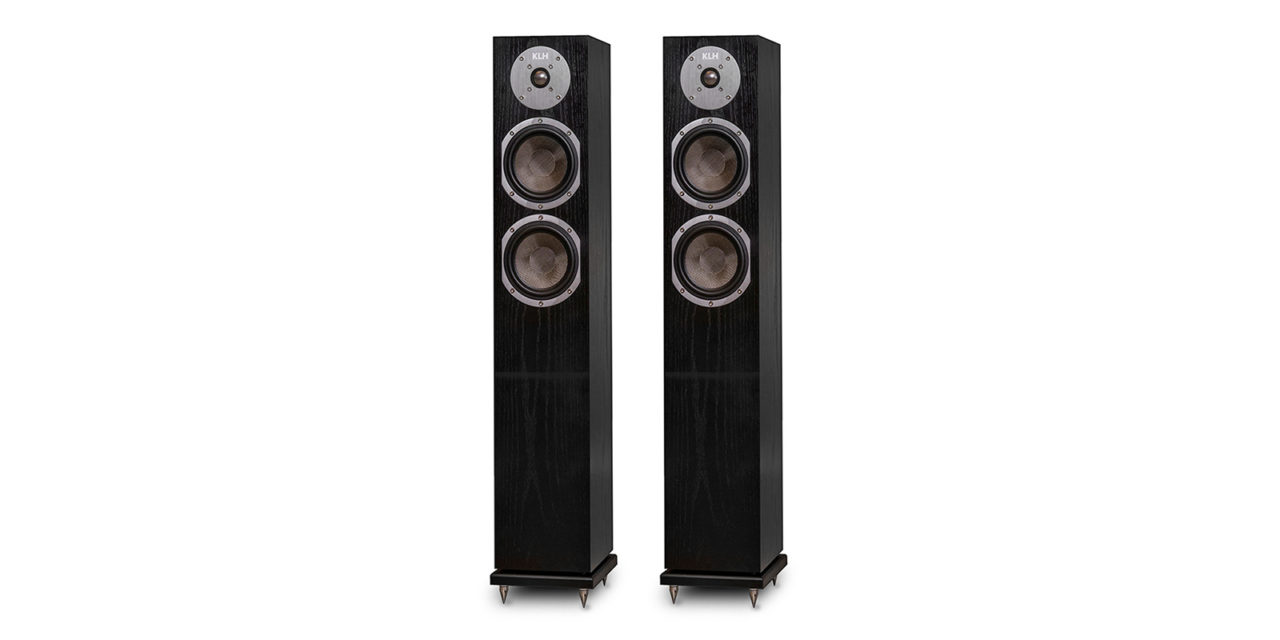 KLH Audio Cambridge
Price: £399
Pros: Slim footprint
Cons: No built-in input options
Verdict: The KLH Audio Cambridge Loudspeakers are great for those looking for showcase speakers that are loud enough to be at the forefront of their home audio setup.
Floor standing speakers are a statement piece for any audio setup, and the Cambridge by KLH Audio is no exception. These speakers offer you a lot of sound for the price point that they're at. While they are floor-standing speakers, they still have a nice, slim sonic profile. A dynamic and versatile sound profile ensures that no matter what genre of music you're listening to, you'll get a clear and accurate sound representation.
---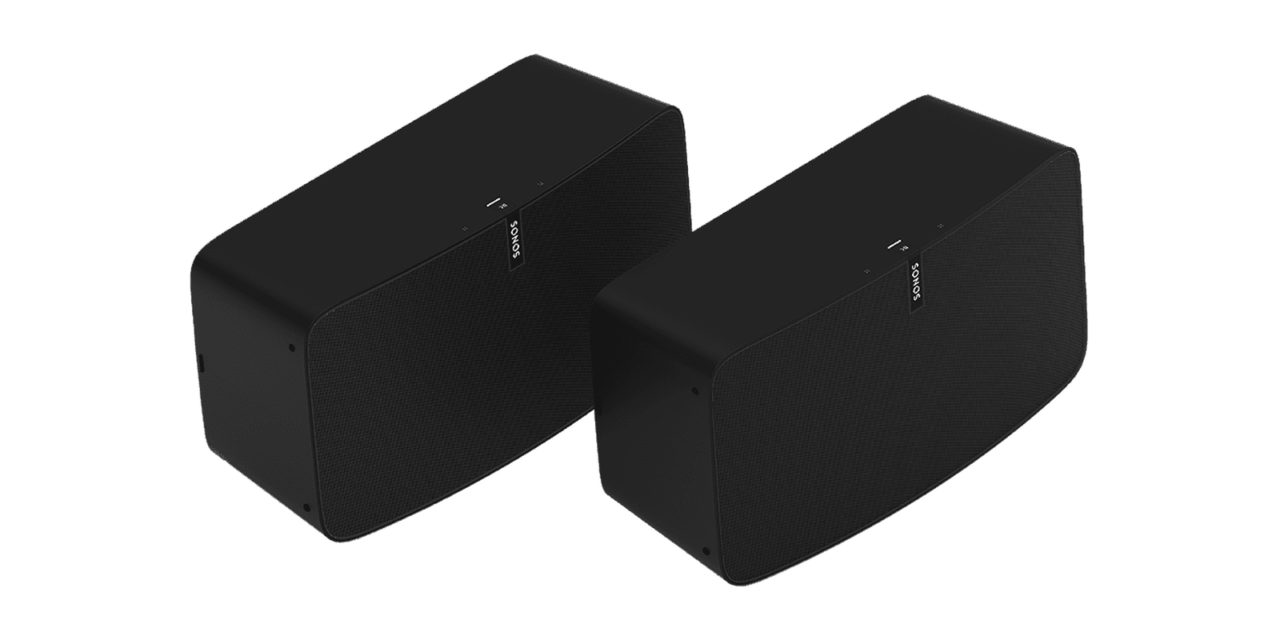 Sonos Play 5
Price: £432
Pros: Wireless (via Wi-Fi)
Cons: Relies on a Wi-Fi network to use most of its features
Verdict: If you're in the market for a wireless system that allows you to connect a turntable without having to sacrifice audio quality, the Play 5 by Sonos is recommended.
In the world of wireless, it's hard to decide on the best speaker that allows you to connect your turntable without having to sacrifice sound quality. Fortunately, the play 5 by Sonos exists. Having an aux input allows your turntable to connect to the realm of Sonos. This means once connected, you can wirelessly play all of your records through any Sonos speaker connected to your Wi-Fi network. The result is a multi-room system.
---
Amplifiers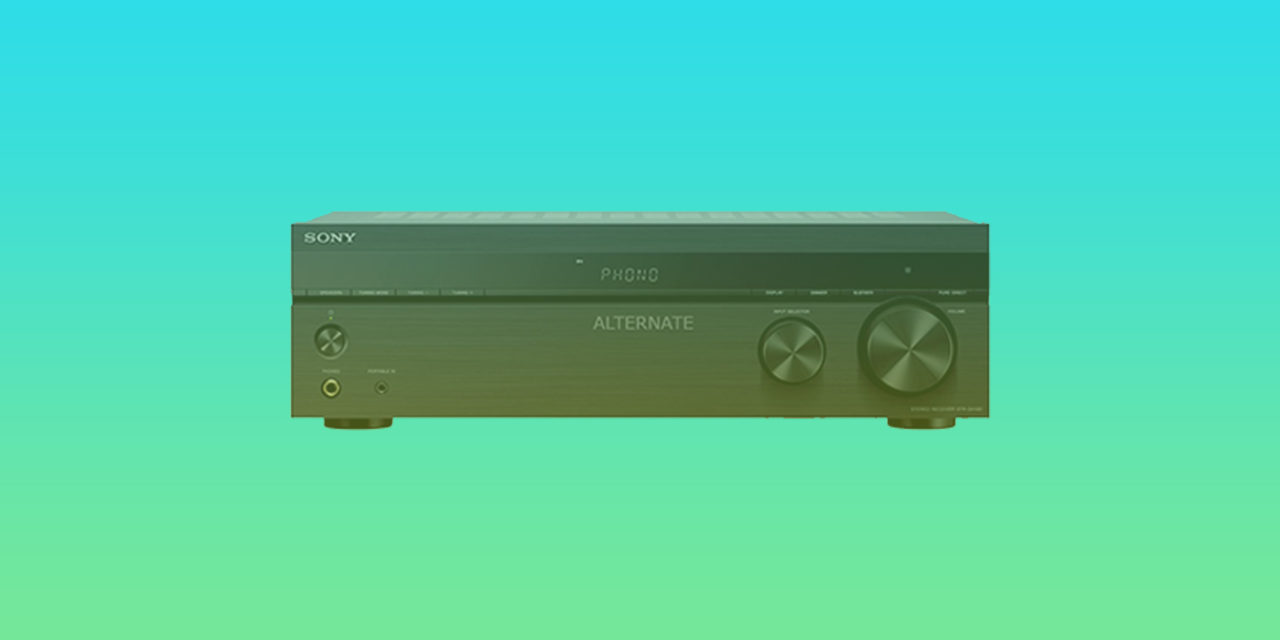 Stereo amplifiers have evolved and adapted to the modern age. They have also, for the most part, shrunk in size, adding more components and connectivity to your set-up. As well as turntables, everything from TVs and gaming systems, to smartphones and computers, can benefit from a stereo amplifier.
Many of these amps come with Bluetooth, USB connections, phono stages and a good number of digital and analogue inputs to connect all your hi-fi in a simple, streamlined experience.
From your turntable's point of view however, the most important element to consider is whether or not the amplifier has a built-in phono stage. The phono amp, or pre-amp, boosts the analogue signal from your turntable. While some decks (and most of the amplifiers listed below) have this stage built-in, you may need to consider an external pre-amp if not.
Another important aspect is whether your chosen stereo amplifier has enough Watts per channel (W/Ch) to power your loudspeakers.
Ultimately though, you'll need to take into account what your set-up requires, and what devices you would like to connect your amplifier to.
So, what are the options? Here are eight highly recommended amplifiers under £400 that are perfect for a turntable set-up.
NB: Amplifiers covered range from £149-£399.
---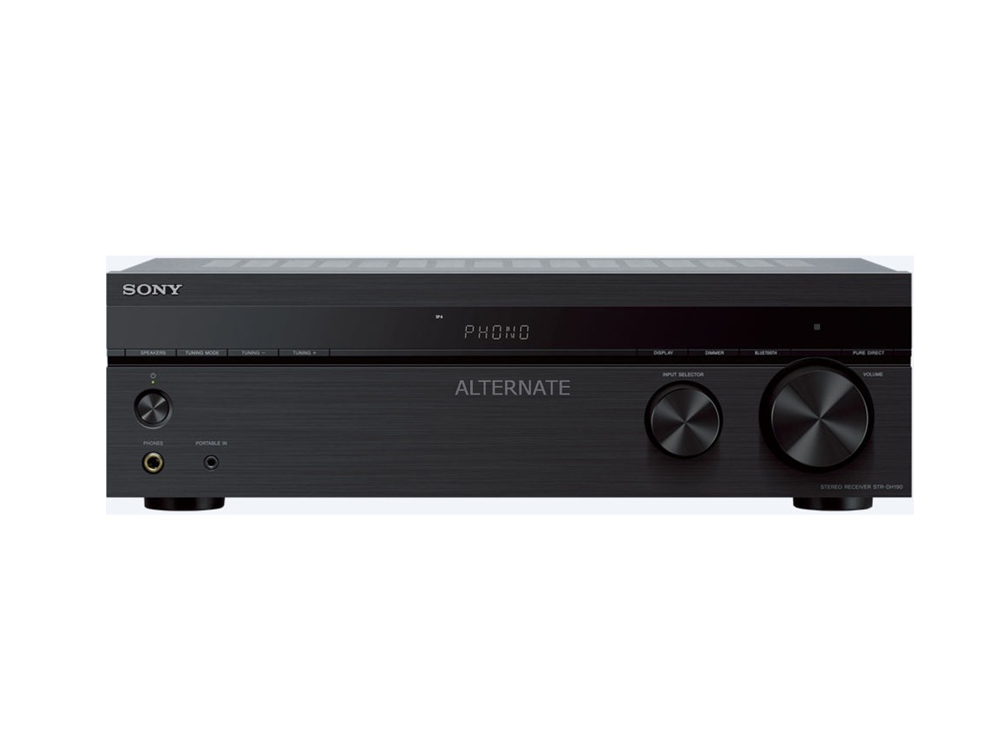 Sony STR-DH190
Price: £179
Pros: Bluetooth
Cons: No digital inputs
Verdict: The Sony STR-DH190 is perfect for someone in search of a simple stereo amplifier to play a turntable and Bluetooth devices through passive loudspeakers.
On the budget-friendly side of things, Sony offers an uncomplicated and affordable package with its STR-DH190 stereo receiver. The amplifier's A+B function lets you connect two sets of speakers, giving you outdoor and indoor installation options for speakers without having to get another amp. If you're looking for something that you can connect your turntable, power your speakers, and is Bluetooth capable, look no further.
---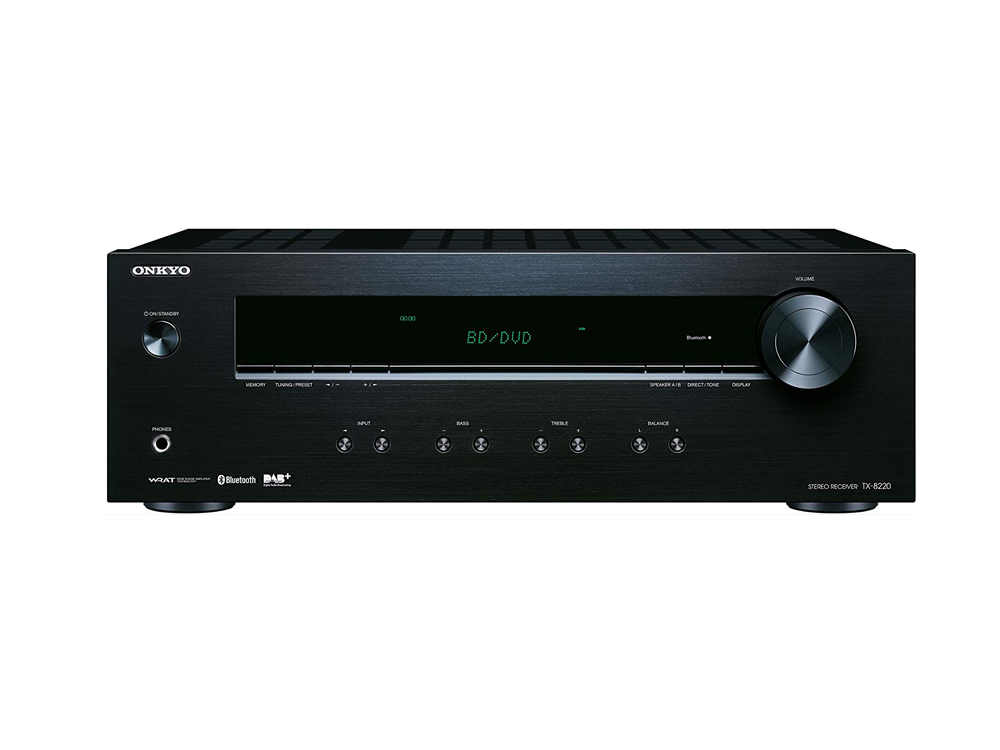 Onkyo TX-8220
Price: £219
Pros: AM/FM radio, 100W/Ch, Bluetooth, line out, sub out
Cons: Big and impractical in size
Verdict: The Onkyo TX-8220 is perfect for loudspeakers that need a bit more power in order to shine.
Onkyo's TX-8220 is a powerful receiver that's packaged in a simple, straight-forward setup. The TX-8220 allows you to easily connect two pairs of passive speakers, while Bluetooth capability, coaxial input, and optical inputs take care of all your digital connections. It also has 4 analogue inputs, a dedicated Phono input, line, and a sub output. The TX-8220 does all this while also outputting 100W/Ch, so if you're looking for a powerhouse of an amplifier, then this one is for you.
---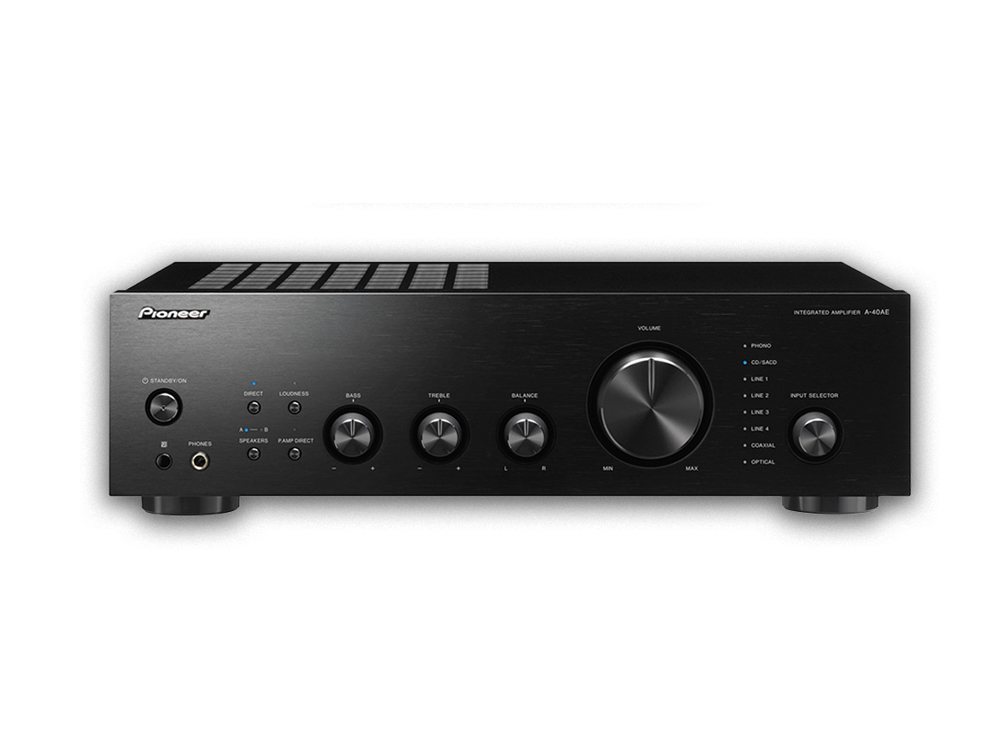 Pioneer A-40AE
Price: £274-£319
Pros: Solid, audio-centric design, 2 sets of speaker outputs
Cons: No Bluetooth
Verdict: The Pioneer A-40AE is perfect for those who want a minimal interface while listening to their records.
This 60W/Ch integrated amplifier by Pioneer features the brand's original, audio first, "Direct Energy Design" fully incorporated. This Direct Energy Design gives the A-40AE a unique, crisp, and life-like sound field. Along with its anti-standing wave insulators that help prevent resonance, it's obvious that Pioneer has put the audio experience at the forefront of this amp's development.
---
Denon PMA-600NE
Price: £349
Pros: MM and MC phono input
Cons: Busy design
Verdict: The Denon PMA-600NE is a modern-day integrated amp that offers a true analogue experience.
The PMA-600NE is a 70W/Ch integrated amplifier that doesn't forget its roots. Analogue Mode disables all digital circuitry, which aims to give you a truer analogue listening experience. Although it does put emphasis on analogue functionality, the digital inputs on this amp aren't neglected. Two optical inputs and a single coaxial are paired with a built-in DAC system, which means you'll get great sound no matter what source you use.
---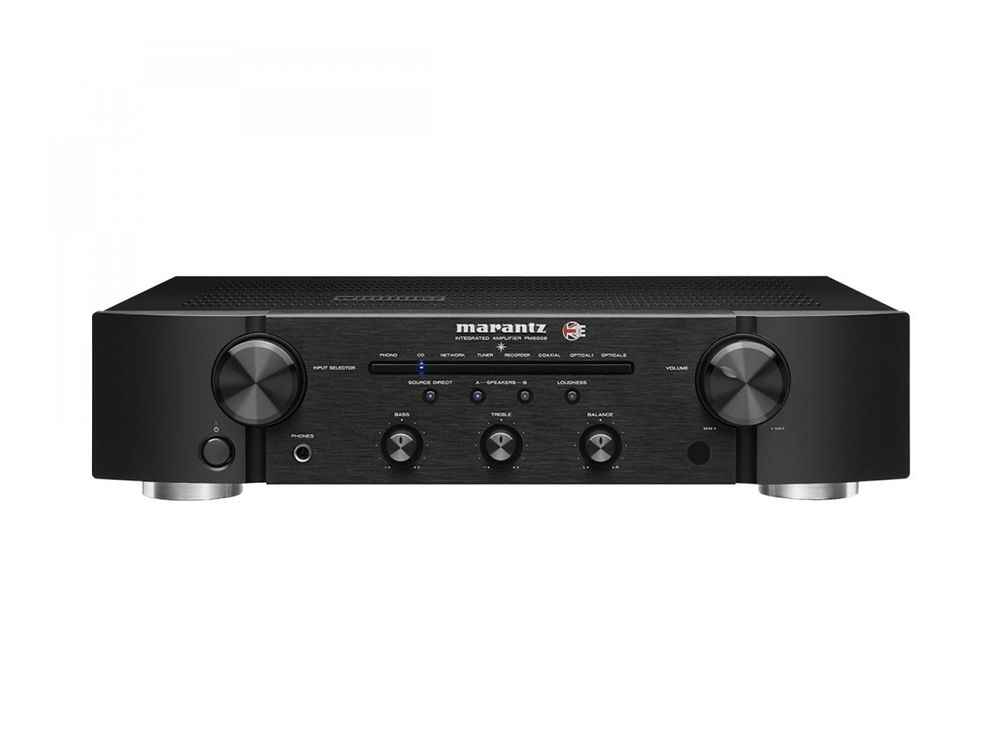 Marantz PM6006 (UK edition)
Price: £349.99
Pros: Digital inputs, high-quality DAC, and speaker terminals
Cons: No Bluetooth
Verdict: A slight but distinctive improvement to the original PM6006, the UK edition of this Marantz amp fine-tunes what made the original great.
The Marantz PM6006 was a perfectly good budget integrated amp that didn't compromise on sound. In this UK edition however, Marantz have fine-tuned the design to give you even more bang for your buck. The PM6006 is a 45W/Ch amp that delivers a punchy sound through its digital and analogue inputs. It also boasts a high quality CS4398 digital-to-analogue converter if you want to digitise your collection.
---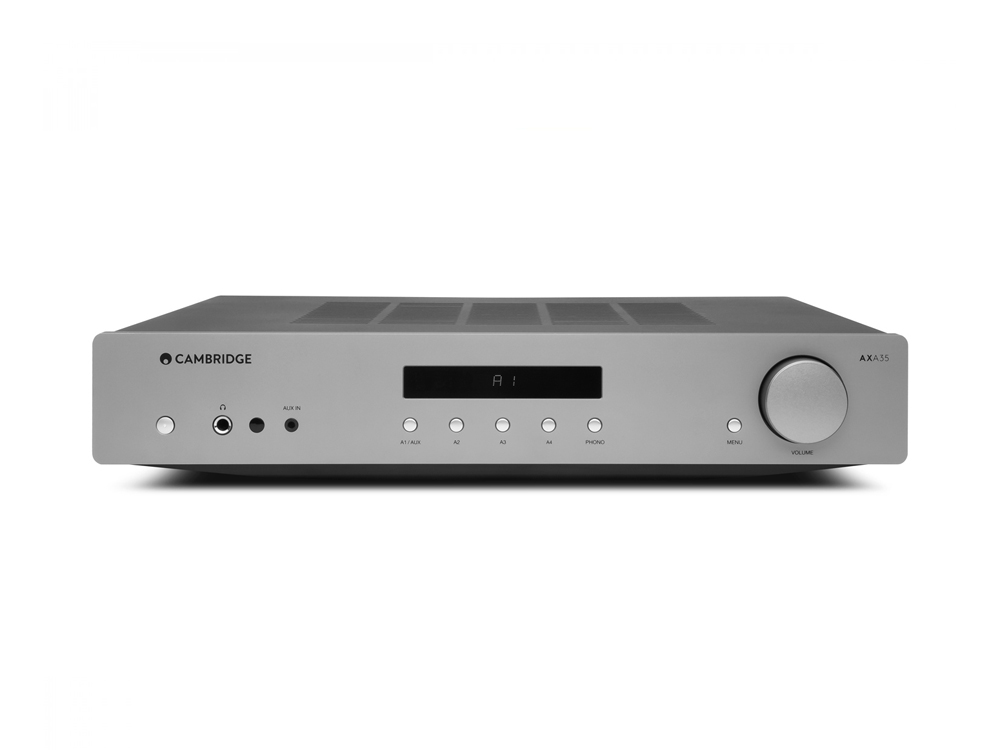 Cambridge Audio AXA35
Price: £366
Pros: Dedicated phono stage, ¼ headphone output, front-facing aux input
Cons: No Bluetooth, no optical inputs
Verdict: The AXA35 by Cambridge Audio is a well-built integrated amp that is perfect for a two-channel Hi-Fi audio system.
Cambridge Audio has been bringing top-notch hi-fi products to the market for over 30 years, and its entry-level AXA35 integrated amp is no exception. The AXA35 comes equipped with 4 line-level RCA inputs and a dedicated moving magnet phono stage perfect for connecting with your turntable. It also has a 3.5mm aux input in the front panel, giving you easy access to connect your phone or laptop. There aren't a lot of bells and whistles with this integrated amp, but what you do get is a well built, 35W/Ch amp that puts audio first.
---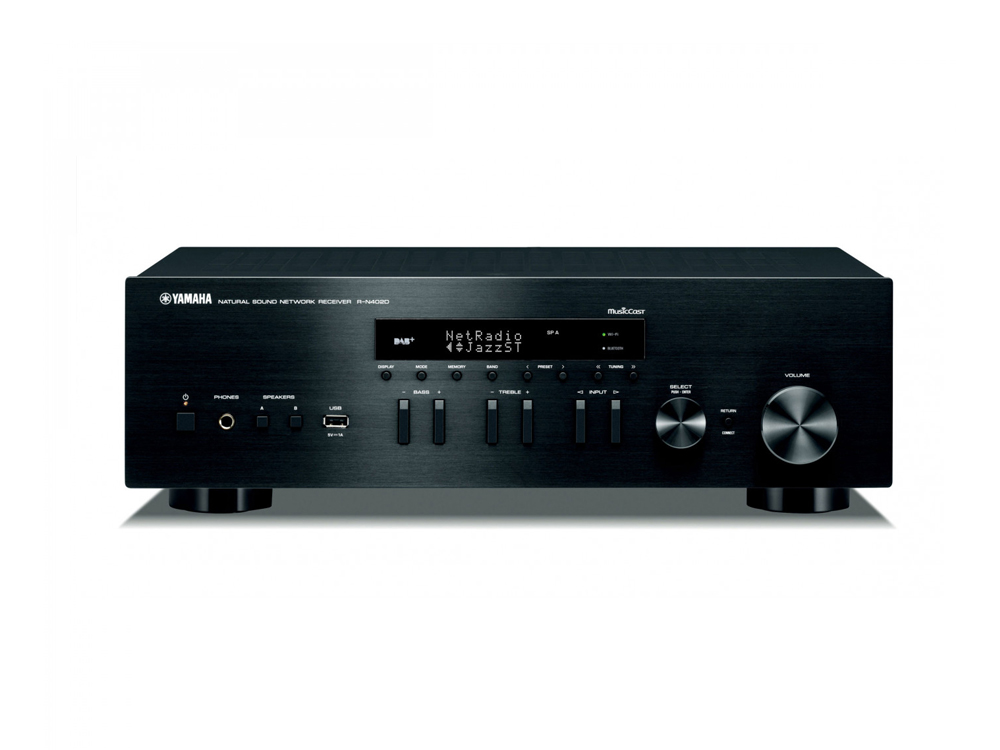 Yamaha MusicCast RN402D
Price: £380
Pros: Bluetooth, digital inputs, vintage look, A/B speaker set up
Cons: No phono stage
Verdict: The Yamaha MusicCast RN402D is perfect for those looking for a system that connects seamlessly with streaming services.
At first glance, you could easily mistake this new amp for a vintage one. However, Yamaha's Music Cast RN402D quickly reveals itself as more than equipped to output audio from your favourite digital devices. The 100W/Ch amplifier allows you to easily stream music from a range of services, while also being Apple-approved, with AirPlay compatibility. The name of the game here is wireless. Analogue RCA inputs allow you to connect any record player, as long as it either has a pre-amp built-in or as a separate unit.
---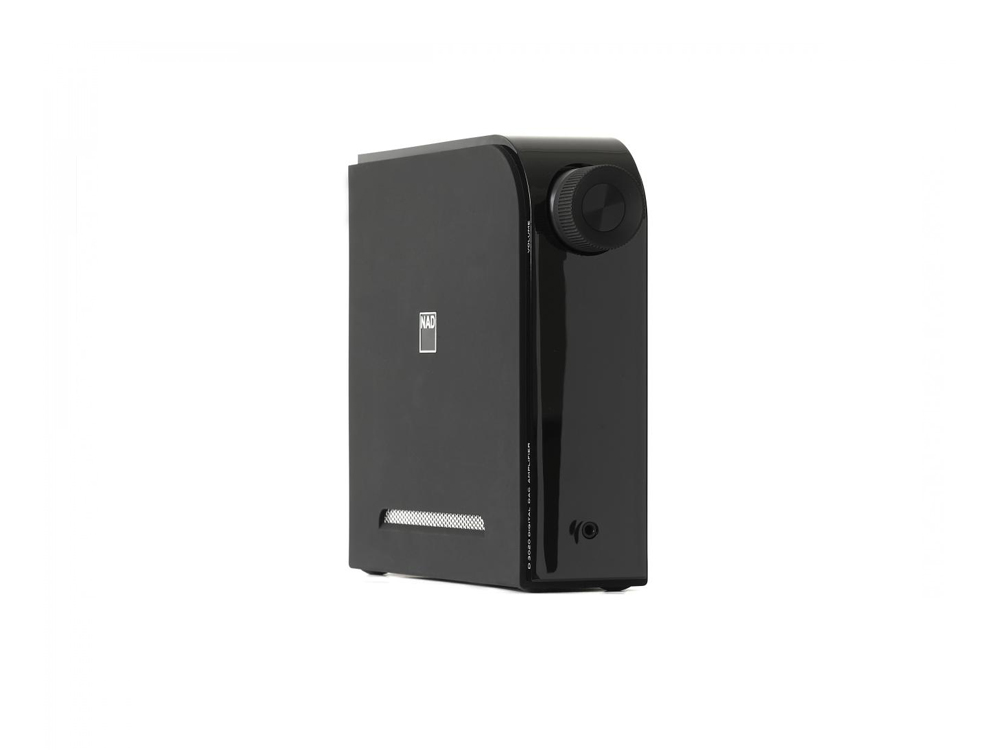 NAD D3020 V2
Price: £399
Pros: Bluetooth, clean sound, digital inputs
Cons: Power outage could be higher
Verdict: The NAD 3020 V2 is a compact integrated amp that's fully prepared to play both your analogue and digital devices, while also providing a clean sound from your loudspeakers.
Improving on the NAD D3020, originally launched in 1978, the D3020 V2 is an integrated amp for a new generation. Not only did NAD compress this amp into a sleek, and compact form, the company gave it a complete overhaul. The D3020 V2 comes equipped with a phono pre-amp, coaxial, optical inputs and AptX Bluetooth connectivity. While the power output sits at 30W/Ch, the build quality of this NAD means it will outdo a 100W/Ch amplifier from a lesser brand.