Published on
February 16, 2018
Category
Features
Ten records in ten years from the hugely influential indie eccentrics.
A ten-record guide is much easier if the artist in question makes only ten albums. Felt also released ten singles, and existed for ten years (1979-89 – actually, that's 11 years, but it looks like ten), in perfect symmetry. It was all part of frontman/ conceptualist Lawrence Hayward's's apparent masterplan.
I don't recall any such plan publicised until 1989, when drummer Gary Ainge said, on first meeting Lawrence, he was handed a sheet of paper with ten albums' worth of drum styles worked out. "In and out in a decade," he also recalled Lawrence saying.
Like Morrissey, Lawrence refers to himself mononymously – a front for an enigmatic, obsessive, self-depreciating and maverick personality (for the full story, watch the 2012 documentary Lawrence Of Belgravia). But Felt preceded The Smiths, and given Johnny Marr's love of early Felt, it's clear who influenced who. Lawrence's particular foibles included OCD cleanliness, a pathological fear of cheese, and rejecting auditioning players based on their hair or socks. But like Morrissey, Lawrence's obsessiveness paid dividends with the music, a particularly nuanced, distilled confection, from impressionistic instrumentals to emotive guitar-pop.
There were two distinct phases of Felt: one with classically-trained guitarist, co-writer and fellow eccentric Maurice Deebank, and then post-Deebank, with the focus on keyboardist Martin Duffy. Phase one dominates the first half of Felt's new reissues series, A Decade In Music – five albums (unavailable on vinyl for years) remastered with gatefold sleeves, while the CD versions are housed in bespoke 7" boxes with a long-deleted 7" vinyl single and badges.
Post-Felt, Lawrence has (just about) survived, fronting the former tragi-comic glam-retro group Denim and current tragi-comic bubblegum-retro Go-Kart Mozart, whose new album Mozart's Mini-Mart is out this month too. But like Morrissey, there's something unique and irreplaceable about his formative years, which are ripe for rediscovery.
---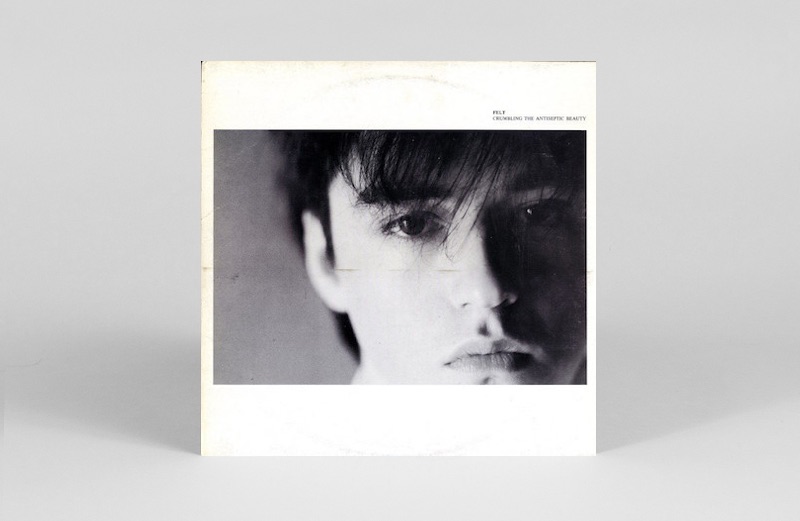 Felt
Crumbling the Antiseptic Beauty
(Cherry Red, 1982)
Felt's debut single 'Index' was a red herring, given the fragile, crystalline sound of what followed – poppy on second single 'Something Sends Me To Sleep' and more progressive on their six-track, 31-minute debut album, which Tangent magazine's Alastair Fitchett perfectly nailed as, "tinny and intense, brittle and beautiful." Lawrence's role model was Television (even the name Felt came from the American group's 'Venus di Milo' – "How we felt / did you feel low?"), from the quick-silvery guitars to the impressionist poetry, though Felt's version was palpably invested with a very English reticence. Controlling Lawrence banished cymbals (and, seemingly, most of the bass), as Gary Ainge's tom-toms provided a Mo Tucker-evoking tumble behind the twin guitars, and Lawrence's low-key murmured melodies.tom
---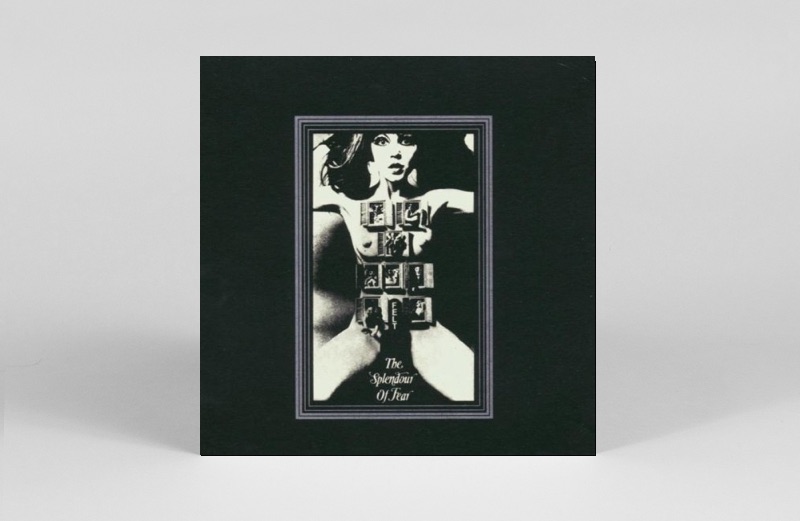 Felt
The Splendour of Fear
(Cherry Red, 1984)
Deebank left after the first album, but returned in time for Felt's second, a largely instrumental album. The record is also six tracks and 31 minutes long, such was Lawrence's eye for detail. The only recognisable 'song' is the soft-as-lace 'The World Is As Soft As Lace', while the only other lyric fills the first two minutes of 'The Stagnant Pool' before six minutes of dazzling, Zen calm guitar, "casting futuristic Shadows" (in reference to the band) as Lawrence heard it. File next to Young Marble Giants and The Durutti Column for elegant restraint, while the words go the other way. For example "pellucid ice clutching the aching twigs / never melting, never a drop to disturb stagnation" from 'The Stagnant Pool'.
---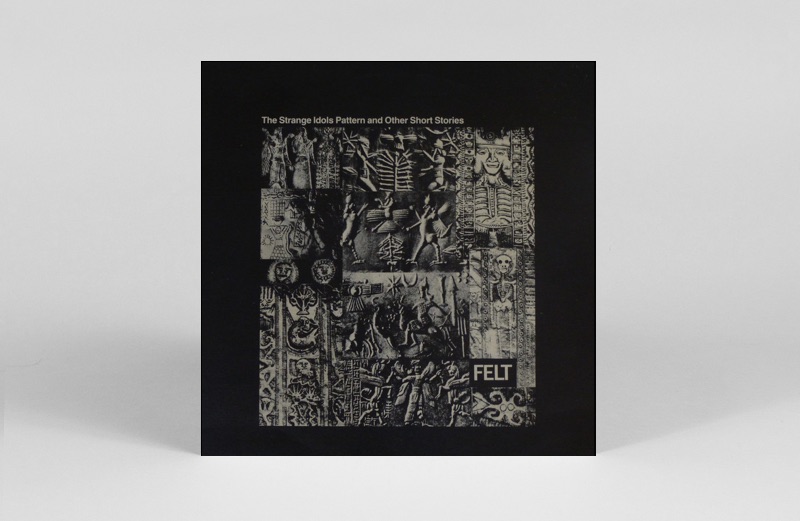 Felt
The Strange Idols Pattern and Other Short Stories
(Cherry Red, 1984)
1984 was a busy year for Felt. Deebank released the instrumental album Inner Thought Zone (six songs, 30 minutes: Felt must have been like belonging to a cult), as Felt's second album of the year mirrored the poppier complexion of their intervening singles. Here, it is ten songs over 30 minutes. 'Spanish House' and 'Sunlight Bathed In The Golden Glow' are crisp, nimble, sparkling songs, while 'Whirlpool Vision Of Shame' was a re-recording of an earlier single 'My Face Is On Fire' with new lyrics and Deebank's additional parts. Like Morrissey again, Lawrence has changed track listings on reissues, but 'Crucifix Heaven' – Deebank in full flamenco mode – is back in place here. In other news, Gary Ainge was finally allowed to use his hi-hat.
---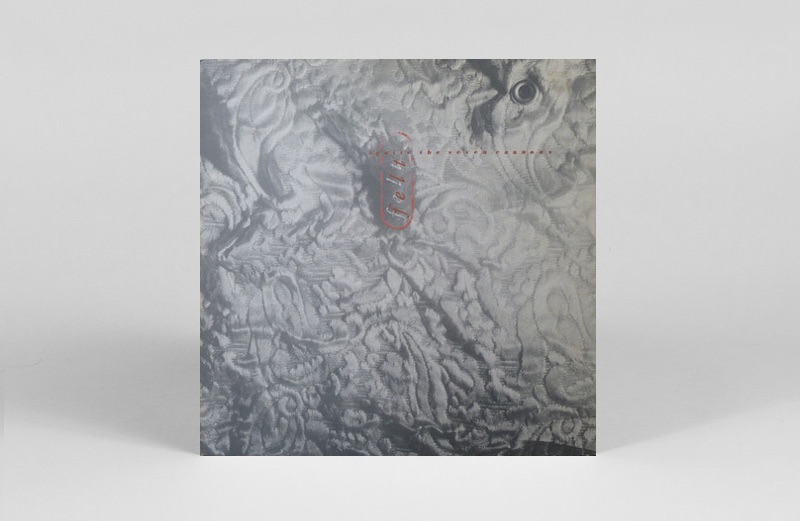 Felt
Ignite the Seven Cannons
(Cherry Red, 1985)
After Lawrence failed to get Television's Tom Verlaine to produce them, Cocteau guitarist Robin Guthrie helmed their fourth album, a sequel to its predecessor in the same way Felt's first two albums resembled siblings. Lawrence later complained the songs had been lost in an "ethereal swirl" (i.e. Guthrie had Cocteau-fied it), but it had oodles of atmosphere, and the presence of 16-year old keyboardist Martin Duffy, who was initially Deebank's replacement. Six new remixes have removed some of the murk, while three minutes have been trimmed off the original 36-minute sequence, binning the instrumental 'Serpent Shade' and two minutes from 'Elegance' so that the record has finally been "made symmetrical," says Lawrence. At least he hasn't tampered with Felt's greatest song, 'Primitive Painters', all atypically soaring and pulsating grandeur (Deebank wrote the music), with Cocteaus singer Elizabeth Fraser (Guthrie's idea) on the chorus, as Lawrence turned on himself for once: "You should see my trail of disgrace/it's enough to scare the whole human race."
---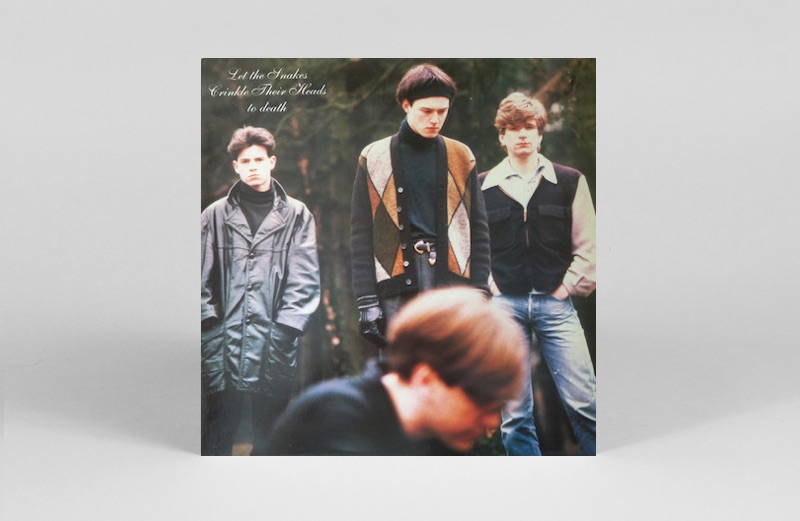 Felt
Let the Snakes Crinkle Their Heads to Death
(Creation, 1986) – retitled The Seventeenth Century for 2018 reissue
All change. But then again, not so much. Felt had left Cherry Red for Creation, Deebank had left for good (referred to bitterly on Felt's excellent between-albums 12" Ballad Of The Band), and Lawrence fashioned a totally instrumental album showcasing Duffy's keys. But is it an album when it only lasts 19 minutes? From rinky-dink lounge music ('Song For William S Harvey') and Phase one Felt mood boards ('The Palace') to ambient drifts ('Voyage To Illumination') and sixties-evoking doodles ('Jewel Sky'), it's like walking through a gallery, past ten sketches, absorbing each exquisite miniature before moving to the next. Perhaps it's a gallery of 17th century sketches, given Lawrence has reverted to the album's intended title.
---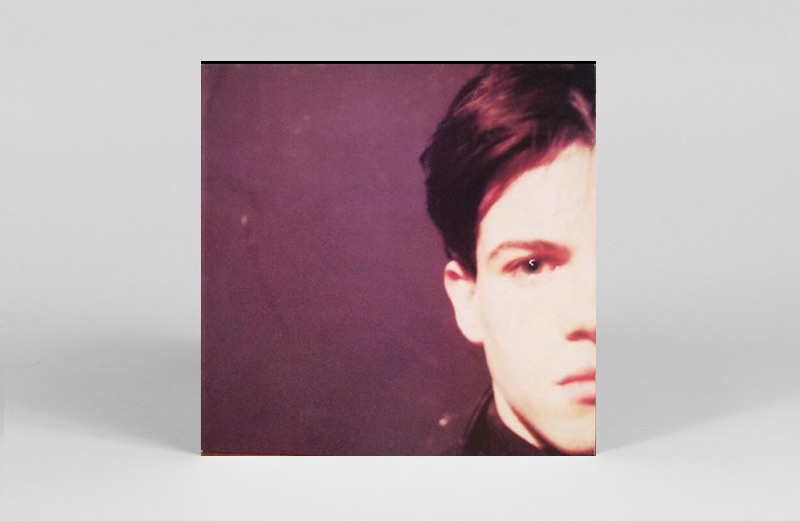 Felt
Forever Breathes the Lonely Word
(Creation, 1986)
After a purely instrumental album came their first without instrumentals. As well as their best, 'Primitive Painters' had been Felt's biggest record, topping the independent chart, and the new pop songs also stretched out (eight songs and 32 minutes, Felt-fact fans!). Lawrence's guitar twinned with Hammond organ on (a suitably titled) 'Down But Not Yet Out', but it was Duffy who dominated a predominantly zippy record. The first side, from 'Rain Of Crystal Spires' to 'Grey Streets', is as poppy as Felt ever got, but as Creation MD Alan McGee noted, the album "was too understated to be commercial, too art to go pop, too pop to go art." Lawrence never truly dedicated himself to playing live either. Either way Felt would never have a Top 75 album or single.
---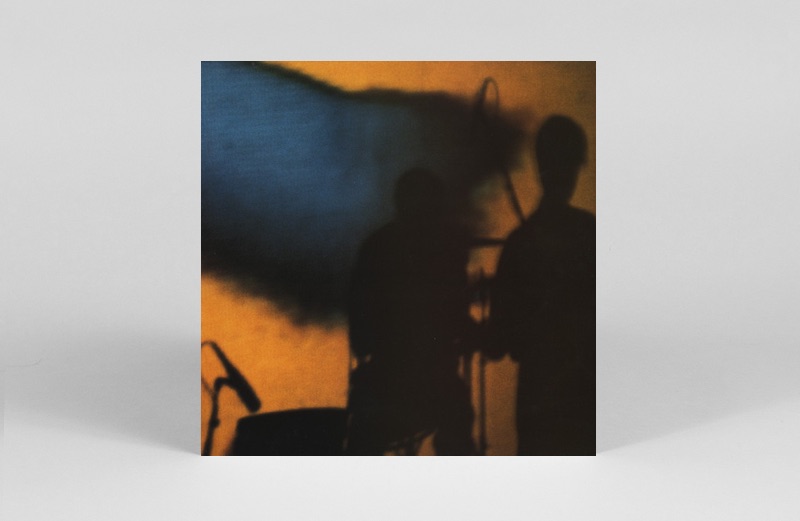 Felt
Poem of the River
(Creation, 1987)
Interviewing Lawrence in 1984, he told me, "To be a successful band and be rich and famous… that's why you do it." But Deebank was gone, Duffy wasn't a suitable Marr-like figure, and it felt like Lawrence was starting to give up. Felt's seventh album lasted six songs and 26 minutes, and its opening words (from 'Declaration') were "I will be the first person in history to die of boredom". Nine minutes were allotted to 'Riding On The Equator', while Lawrence ceded guitar duties to session player Tony Willis on the sombre 'She Lives By The Castle' and 'Stained-Glass Windows In The Sky' – the former's vocal melody the first indication that Lawrence's new hero to emulate was mid-sixties Dylan. One good benefit of Lawrence's increased resignation was the increasingly confessional, personal lyrics.
---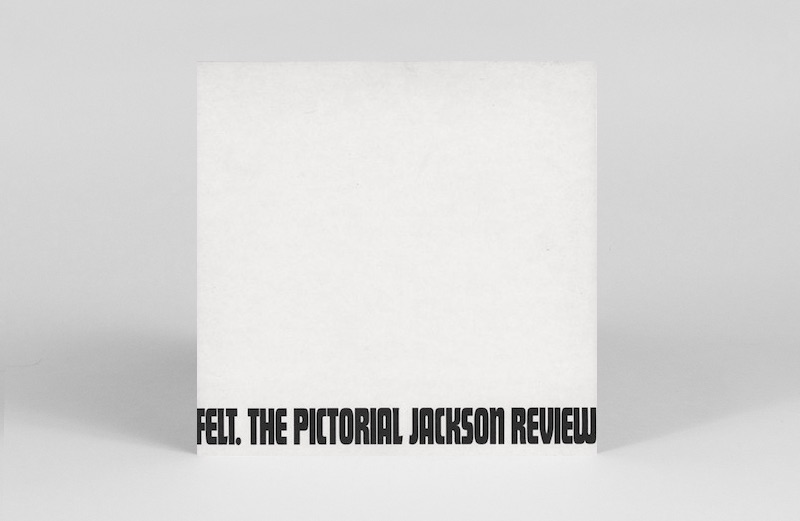 Felt
The Pictorial Jackson Review
(Creation, 1988)
Pictorial Review Jackson was the lead character in Jack Kerouac's novella Pic, but the Beats spirit that percolates through the record is mid-sixties Dylan, rooted in organ swirls and Lawrence's Americanised drawl, most obviously 'Until The Fools Get Wise' and 'How Spook Got Her Man'. But following side one's eight songs/20 minutes, Lawrence gave side two to Duffy, for two instrumentals (10-track symmetry fans rejoice!). 'Sending Lady Load' was gorgeous, downbeat supper-jazz piano, for 12 whole minutes: picture an imaginary Kerouac sitting on, or sliding down, his barstool, as Duffy strokes the keys, before the briefer 'The Darkest Ending' added organ and bass to the tranquil ambience. Lawrence then gave album number nine Train Above the City (1988) to Duffy and Ainge alone, bar supplying seven of the eight songtitles for these short jazz-lite sketches, which were heavy on vibraphone, lasting 28 minutes. Can a Felt album be called a Felt album without Lawrence?
---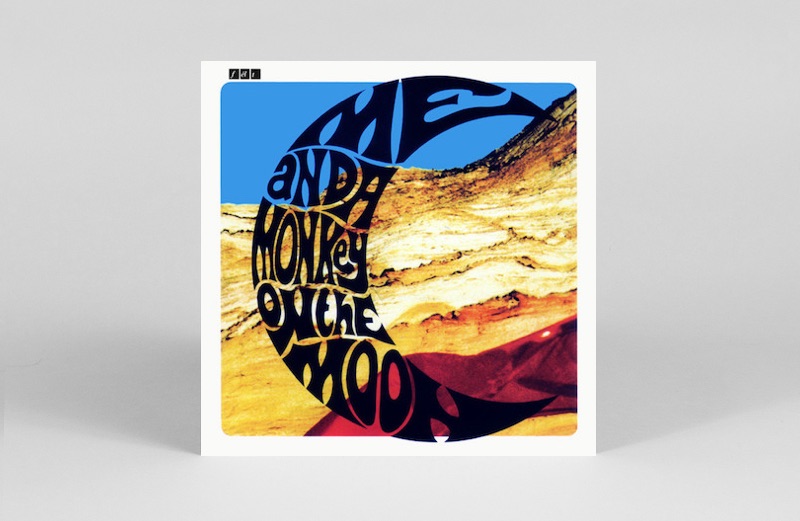 Felt
Me And A Monkey On The Moon
(Él, 1989)
Lawrence might have been stockpiling songs, or maybe the pressure was off, having reached the end, as Felt's finale (released by Cherry Red subsidiary Él) was one of their finest – a tighter, warmer, meshed sound with country leanings, including pedal steel. Session guitarist Richard Left's solos on 'New Day Dawning' and 'She Deals In Crosses' were pure FM heaven, while Duffy added electric piano, synth, clavinet and mellotron. By now, Felt were an anachronism, and with shoegazing on the rise, as well as acid house, no one wanted country-inflected moroseness. Lawrence's glammy Denim were equally anachronistic, but they got a major label deal and TV exposure. Not that Lawrence could ever play the game (his appearance on Later… With Jools Holland was that of a rabbit in headlights), and bouts of mental ill-health undermined further efforts, while Felt's legacy was most obviously kept alive – and commercialised – by Belle & Sebastian. These new reissues will at least restore some new love and respect – and even cash – for his beautiful obsession.
---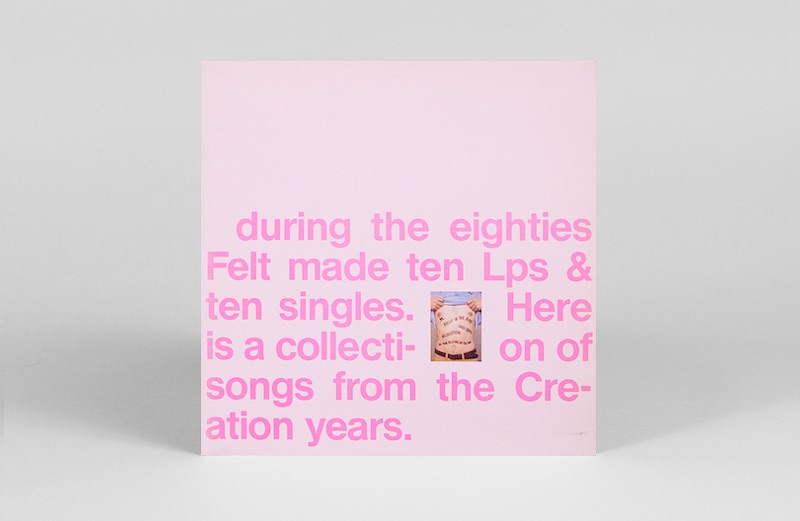 Felt
Bubblegum Perfume
(Creation, 1990)
Felt also left behind a handful of great compilations, starting with ten-track Cherry Red résumé Gold Mine Trash (1987) before this 20-track Creation retrospective, which rounded up the later non-album Felt A- and B-sides. It was more experimental – and satisfying – than the parallel album, featuring, for example, the electronic 'Space Blues' and sad, dreamy 'The Final Resting Place Of The Ark'. It also includes Felt's sole cover version, a reading of The Beach Boys' 'Be Still'. Absolute Classic Masterpieces (1992) and Absolute Classic Masterpieces Volume II (1993) followed before the A/B-sided Stains On A Decade (2003) finally combined label outputs over 15 tracks. Symmetry be damned!
---
Felt's A Decade In Music will be released on 23rd February via Cherry Red. Find out more here.
Cover photo Taken from Felt: a Photographic History of the Band (First Third Books, 2012)