Published on
January 19, 2017
Category
Features
With Donald Trump's Inauguration upon us, Vivien Goldman recalls how Curtis Mayfield sang truth to power, gave anthems to Civil Rights and insisted on hope in America Today.
Let's just elide space and time here, new Sherlock Holmes-style. If he were still physically around, would Curtis Mayfield (1942-1999) perform at Trump's Presidential Inauguration? If so, Chicago's soulful bard of empathy and hope, whose career spans the years from doo-wop to electronica, would be singing in a solitary spotlight.
Publicly dissed by seemingly every American artist, Trump finds himself with no live music at his Inauguration (aside now from Tony Orlando). Even the Mormon Tabernacle Choir is re-thinking. News of just how uncool Trump is considered has become louder than the farting gag cushion he can often sound like. Singer Jennifer Holliday apologized to her LGBT fans and nixed the gig. Members of the legendary Rockettes dancers preferred to get fired than high kick for a President with such a shaky nuclear trigger finger – and such uncontrollable hands in general.
Trump's Inauguration has prompted an unprecedented wave of activist hostility. From across the continent, marches and demos are set to crash Washington. And all this before President Trump has even hit the Tweets!
His odd ascent was enabled by Obama's failure to jail even one of the banksters who drained the country and tarnished Hillary by association, among other errors of neo-liberalism.
As I write in Washington, the mood is torn between subdued and flammable. It's a government town, so workers fear joblessness. Trump supporters should take note of the extra counselling happening in schools not just in Washington, but across the nation. America's children are having panic attacks about this election – even the documented ones. The youth have got the message that unless they are part of the ruling elite, their prospects are being determinedly dimmed.
So where is Curtis Mayfield in all this? Simply, in a world with so few humans to believe in, we still have Curtis. Starting with the harmony group, The Impressions, then seizing his own direction, creating a soundtrack for Black Power and Civil Rights along the way, he hit us with non-stop righteous shocks, from Superfly (in which he elevated the blaxploitation message) to Ain't No Place Like America Today and on to his final empowering recording, cut while Mayfield was quadriplegic, which closes this list.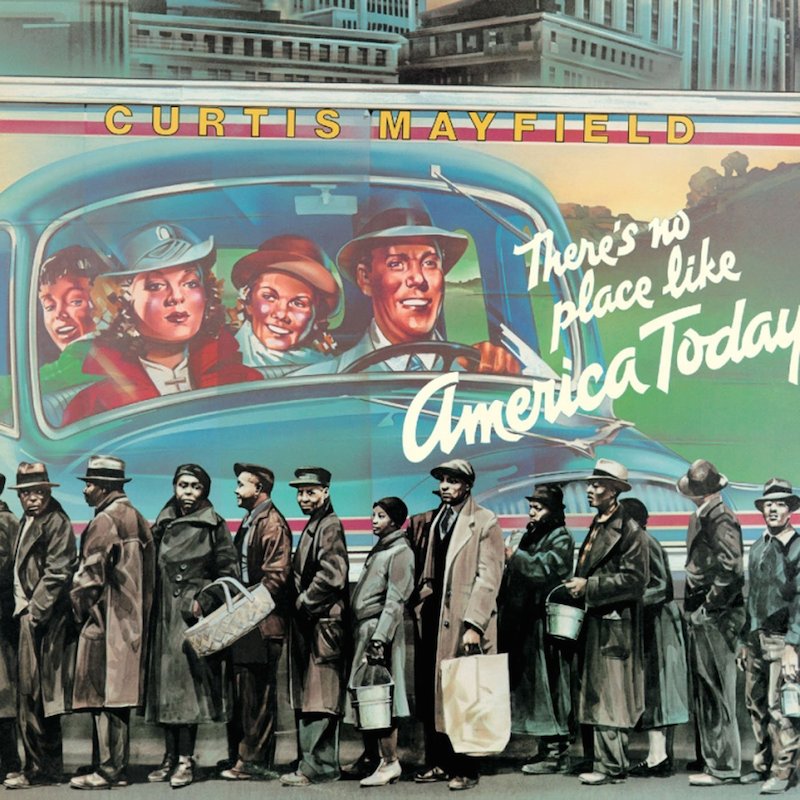 Throughout a lifetime of creative kindness and giving, he employed his alluring voice – that tender tenor and piercing falsetto – to spotlight injustice via vivid pictures of everyday joys and brutalities. His thoughts for the sufferer, robbed of opportunity by society, are extra relevant now, with Oxfam's new announcement on global wealth distribution: just eight men are as rich as 3.6 billion of the world's poor – a group smaller than a soccer team are as wealthy as roughly half the planet. This income gap represents capitalism eating itself, and our society is crumbling into it.
There are clear ways out, but the posturing, preening Trump, flailing out of his depth, certainly wouldn't know them. Nor does he appear to be interested in a more equitable social outcome. Amid the election's grubby alluvial layers of mendacity and self-serving expedience, we recall with a pang how Mayfield sang truth to power, gave anthems to Civil Rights and a voice to The Rest Of Us. Importantly, Mayfield insisted on hope, without which people are stuck.
True, we now have Kendrick Lamar and Beyoncé daring to make statements to the mainstream, but who else will aspire to the legacy of Curtis Mayfield's deep humanistic integrity and artistry?
Would Curtis play at Trump's Inauguration? Not to speak for the dead, but I bet the answer is No. Maybe the bigger question is, will Donald Trump ever hear and act on the insights of Curtis Mayfield?
---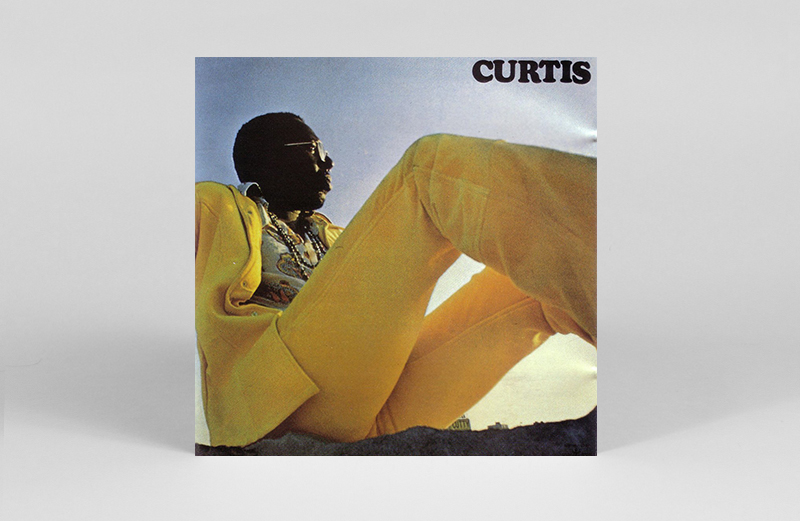 Curtis Mayfield
'Move On Up' from Curtis
(Curtom, 1970)
Timeless empowerment in this sturdy precursor to Michelle Obama's line, "When they go low, we go high." The heart has to beat faster, the step must be firmer, hearing the snare drum crack on the exhilarating opening rush of congas and strings. And the closing chords are like a prayer. Right here is how music helps make change.
---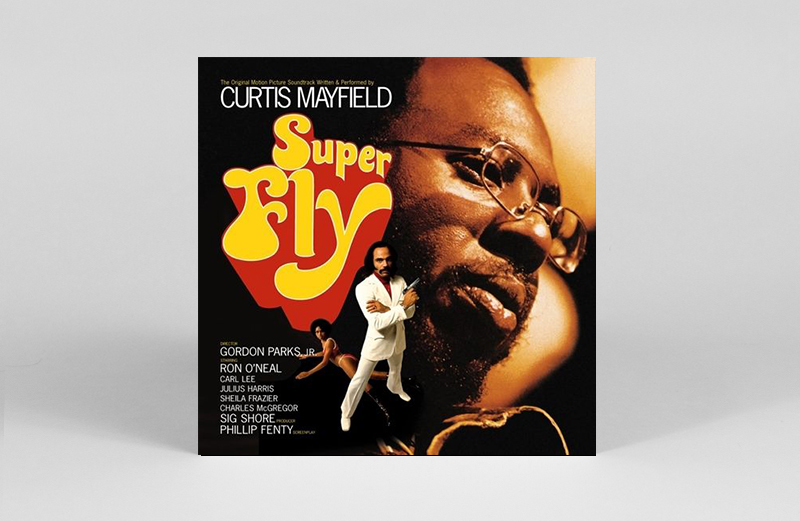 Curtis Mayfield
'Freddy's Dead' from Superfly
(Curtom, 1972)
Last August saw 90 murders in Mayfield's home town of Chicago, the deadliest month in some twenty years. In a re-play of what the Feds said to New York around forty years ago, when this track was recorded: "Drop Dead!" Trump practically declared of Chicago: "Let the Feds deal with it."
So many of us feel like we are one paycheck away from being Freddy… if not being a literal homeless junkie like him, then just hustling as never before. Freddy fell between the cracks and we can all sense the chill wind. Tent cities now crowd America's freeways. There are so many Freddys. Mayfield notes, They ripped him off and abused him…we can deal with rockets and dreams/but reality, what does it mean/and nothing's said/ because Freddy's dead.
---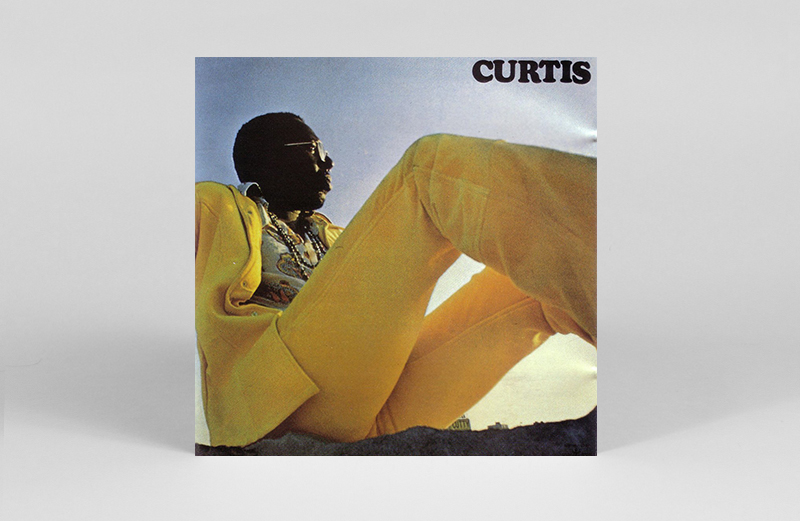 Curtis Mayfield
'(Don't Worry) If There Is A Hell Below We're All Gonna Go' from Curtis
(Curtom, 1970)
Hallucinatory, apocalyptic and magisterial, Mayfield reaps the whirlwind in this psychedelic canvas of sin, guilt and retribution. Propelled by swinging horns and strings, note the itch-you-gotta-scratch wah-wah guitar and flamboyant use of dub echo on Mayfield's voice. "They're all political lackeys! Educated fools. Polluted water and everybody saying 'Don't worry'! If only all the mass could see."
---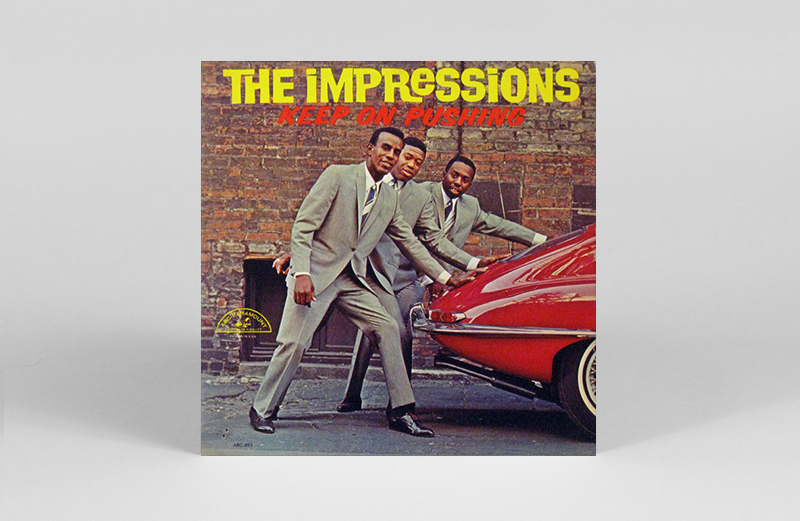 The Impressions
'Keep On Pushing' from Keep On Pushing
(ABC-Paramount, 1964)
With Jerry Butler and his original band, the Impressions, Mayfield shakes that top harmony to breathe funky life into Biblical-flavoured lyrics that you don't need to be Christian to relate to. The horn arrangements pull the listener forward into whatever battle they may face. The kind that moves mountains, its steady determination and summoning of a bone-deep pride, helped fuel Civil Rights marches.
---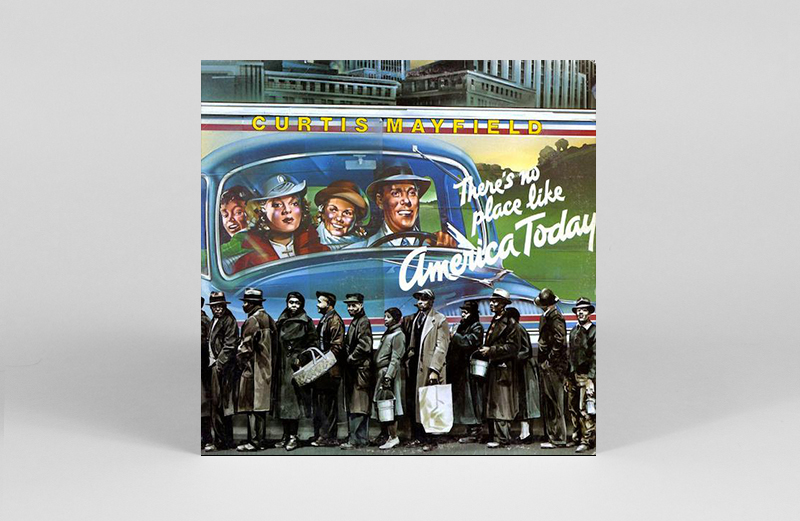 Curtis Mayfield
'Blue Monday People' from There's No Place Like America Today
(Buddah Records, 1975)
Calling all marginalised outsiders to form some alternate connection and loving community, Mayfield addresses the urge to rage and destroy and insists, The system need us/But it's trying to mislead us/They know this money don't feed us… We'll be together despite the crimes of the night… Yes, we are all 'Blue Monday People' (at least somewhere inside…)
---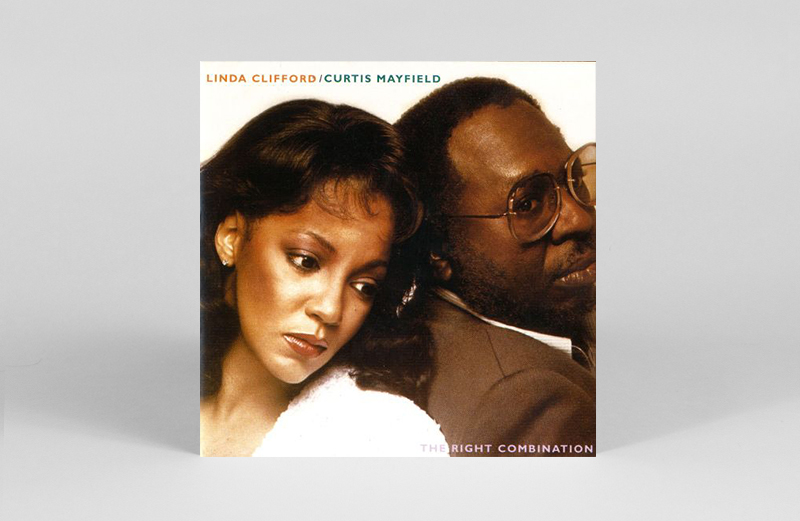 Linda Clifford & Curtis Mayfield
'I'm So Proud' from The Right Combination
(RSO, 1980)
Was ever a love song more defiant? If some call your amour transgressive, find courage and comfort here. At the time of release, it shook dancefloors with its sub-textual Black Power fervour. Now its blend of smoochy ambiance and revolutionary passion seems designed for lovers who are only sometimes legal, but are still sanctified in their own eyes. It works for binary straights, too!
---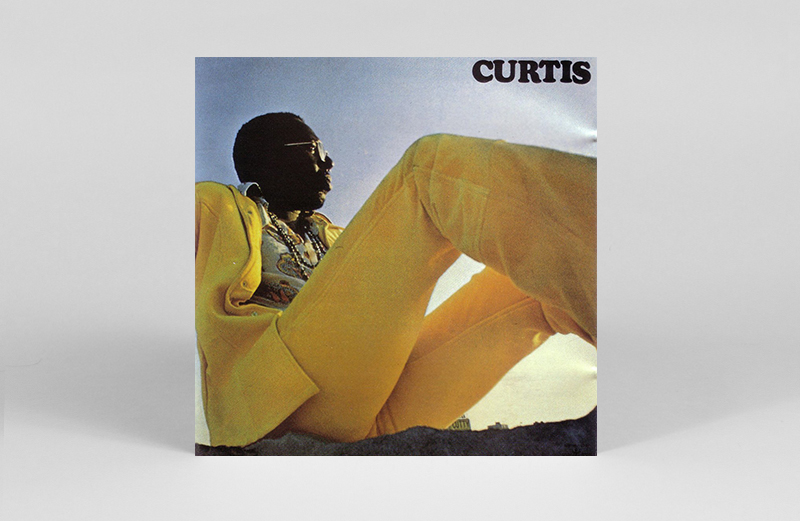 Curtis Mayfield
'The Other Side of Town' from Curtis
(Curtom, 1970)
For most of a lifetime, I heard Curtis sing this track as the voice of the poor and powerless. But so deeply does Mayfield tap in to universal urges that now I wonder if this is what some 1 percenters feel about themselves, too, in their own darkest hour. Other than these poignant lines:
My little sister
She hungry for bread to eat
My brother's hand-me-down shoes
Is now showing his feet
'The Other Side of Town' might not only mean the ghetto. Perhaps it can also be interpreted as where the elite meet to close ranks and pull the rope ladder up behind them and the selfish separatism that can shrink-wrap classes from one another. Who is it really, standing "Across the tracks, completely relaxed" – is it Us or Them?
---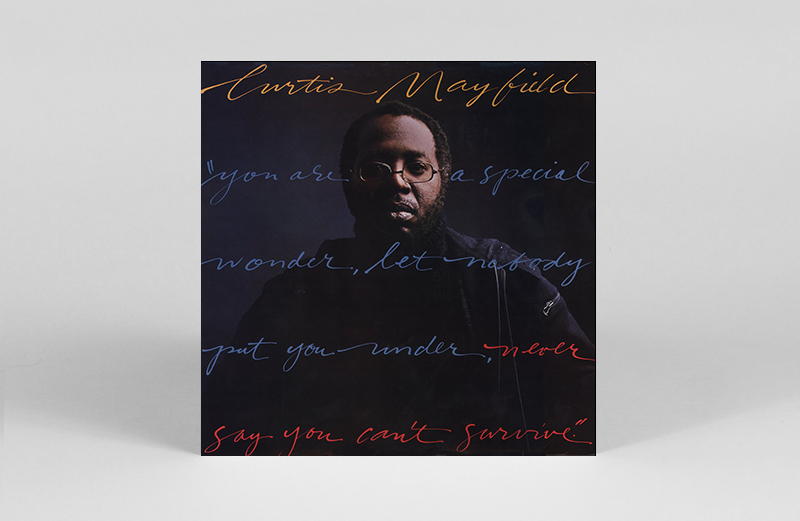 Curtis Mayfield
'Never Say You Can't Survive' from Never Say You Can't Survive
(Curtom, 1977)
Floating on billowing clouds of vocal harmonies, Curtis croons encouragingly in our ear – just as we might be about to try and chuck it all in and start a new life, ideally somewhere the CCTV cameras don't even bother recording. As we try to not just stay afloat, but swim strongly through these rough seas, we can recharge with his words: You are a special wonder/Let nobody put you under. From the LP that gave us 'Sparkle', its girl group theme made hip again right now by Tyler Perry in a new TV series.
---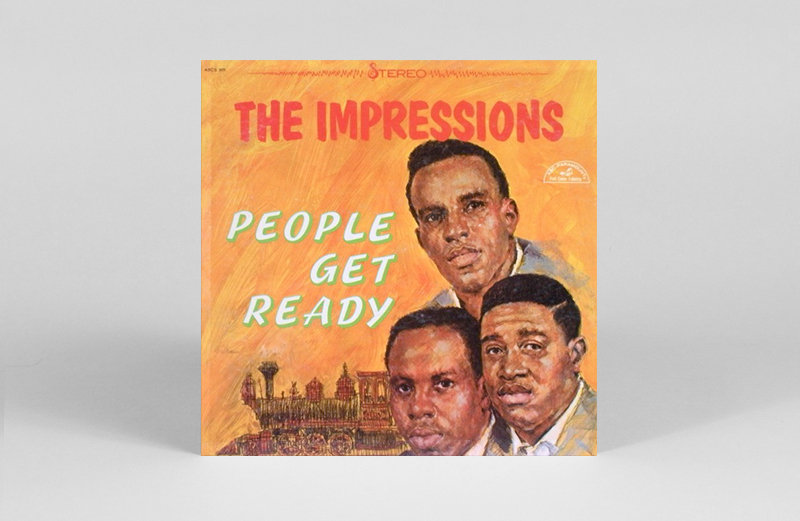 The Impressions
'People Get Ready' from People Get Ready
(ABC-Paramount, 1965)
Reverent authenticity infuses this Impressions track that inspired Civil Rights marchers and Bob Marley and the Wailers' 'One Love.' It takes us to church – and to synagogue, as many of the lyrics are Old Testament. You don't have to follow any faith, though, to tune into Mayfield's joy at connecting with a higher, liberating force.
---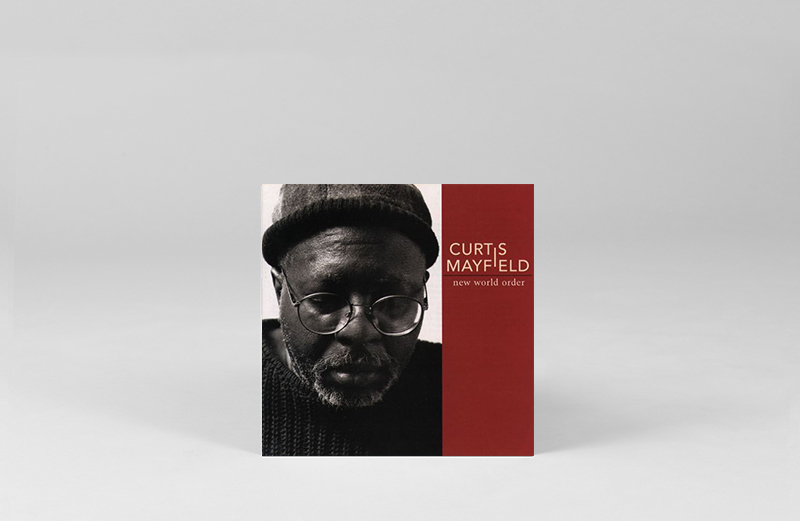 Curtis Mayfield
'Back to Living Again' from New World Order
(Warner Bros. Records, 1996)
'Back to Living Again' is from the superhuman gift that is Mayfield's final LP, 1996's New World Order. All recorded one line at a time while Mayfield, then a quadriplegic after a tragic lighting accident at a free show, was adjusted to the right level for singing, this upbeat, easygoing yet no-nonsense guide to good living:
Now is always the right time/Put something positive in your mind/There's always someone to hold you down/Just get on back off the ground… Right on.