Published on
December 29, 2015
Category
Features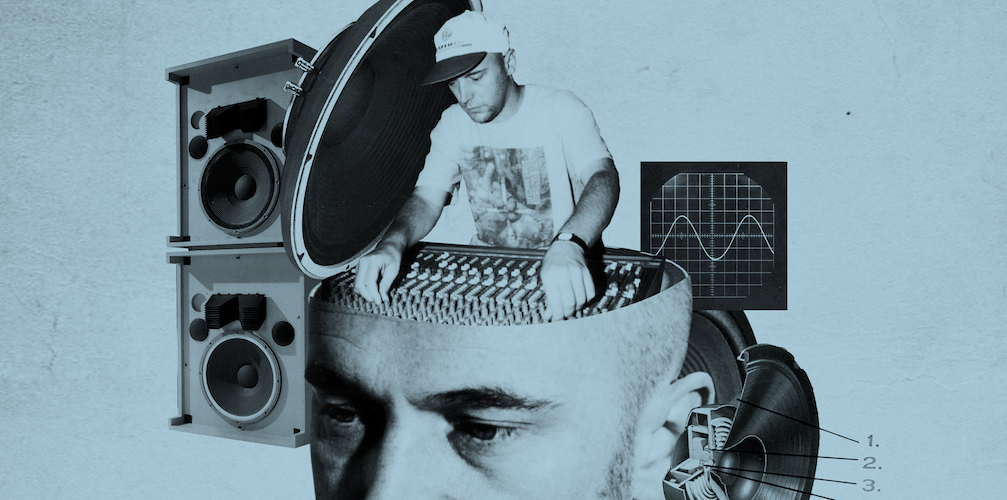 With 2015 marking a spectacular reissue campaign for Adrian Sherwood's dubbed-out post-punk label On-U Sound, and Trevor Jackson's Science Fiction Dancehall Classics compilation from the label's vaults topping our list of the year's best reissues, Matthew Jones talks you through the On-U story in 10 crucial records.
---
Words: Matthew Jones
---
Started in 1981, On-U Sound is most widely known for exploring the possibilities of dub production beyond its beginnings in 1970s Jamaica and refracting it through the prism of post-punk, electro, hip-hop and beyond.
The vastness of the On-U back catalogue can be a daunting prospect to navigate for a newcomer to the label, but those sonic voyagers willing to travel its crooked paths will find crucial contributions by members of the Pop Group, The Slits, Public Image Limited, Durutti Column, Massive Attack, Psychic TV, The Wailers, Roots Radics, The Sugarhill Gang and more, not to mention some truly beguiling music.
The point of mentioning so many musicians that have contributed to the On-U Sound isn't just mere name-dropping, but also a signifier of the wide-ranging connections that the label sits at the fulcrum of. As On-U compiler and fan Trevor Jackson pointed out in a recent interview – "On-U is London, it's New York, it's Jamaica".
Although the music is diverse, and the label has been through a number of incarnations, there is a distinct sonic blueprint on each record, as almost every single release in since its inception has been produced by the revered sonic alchemist and label head honcho, Adrian Maxwell Sherwood.
Here's a guide to 10 essential On-U Sound releases.
---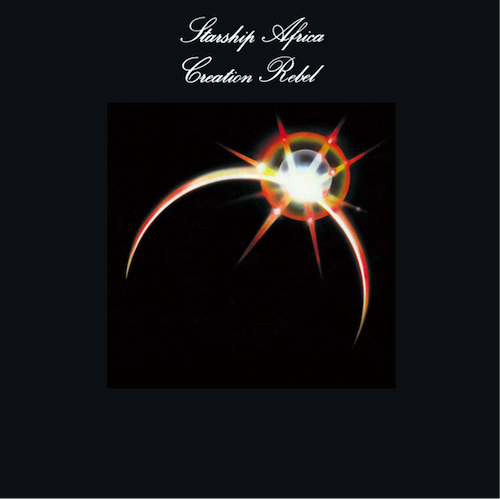 Creation Rebel
Starship Africa
(4D Rhythms LP, 1980)
An early experimental masterpiece, building on the experience Adrian Sherwood had gained by studying established producers such as Dennis Bovell in the studio, Starship Africa is truly unlike any dub album released before or since.
It was originally recorded in 1978, envisioned as the debut album by one DJ Superstar, toasting over a series of rhythms performed by the basic Creation Rebel unit, with Misty in Roots' Tony Henry adding melodic bass. The project was cancelled before completion but Sherwood decided to return to the tapes two years later, while casting around for the maiden release by a new label he was involved with, 4D Rhythms (one of the forerunners to On-U Sound, alongside reggae import imprints Hit Run and Carib Gems).
Hatching a bizarre plan to make a soundtrack to a planned Don Letts film about 'alien dreads from beyond the stars' (!), Adrian played the original recordings backwards through the desk whilst getting numerous additional percussionists to play over the top, and adding his own interplanetary sound effects to the already over-saturated mix. The result is a truly cosmic dub set, the sound of bass spiralling endlessly through inner space.
---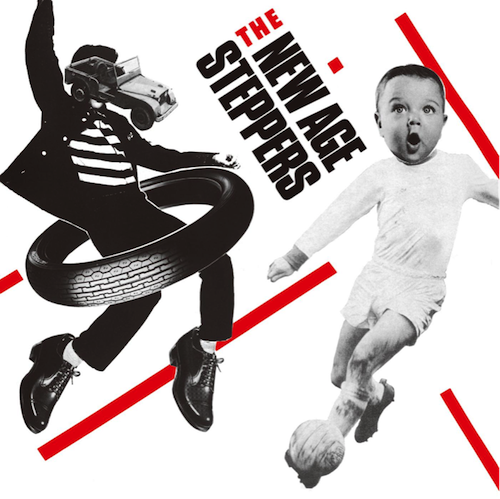 New Age Steppers
New Age Steppers
(On-U Sound LP, 1981)
A group that epitomises the fertile cross-breeding that occurred between London's punk and reggae scenes in the late '70s and early '80s. There were numerous contemporaries that were mining a similar fusion, from The Clash's version excursions with Mikey Dread to Bob Marley's 'Punky Reggae Party', but no-one mixed things up quite as wildly as the New Age Steppers.
The collective emerged from an intriguing package tour which saw The Slits share billing with free-jazz firebrand Don Cherry and On-U 'house band' Creation Rebel. Convening in the studio with Adrian Sherwood, The Slits' Ari-Up and Viv Albertine, The Pop Group's Mark Stewart and Bruce Smith, and various Roots Radics, Flying Lizards and Raincoats cooked up a sound-stew that saw sweet lovers rock collide with industrial-dub and scratchy guitars.
Beginning with Ari-Up's singular take on Junior Byles' 'Fade Away' (a roots protest song for the peace-punk generation) and ending with underground music champion Vivien Goldman intoning chillingly about police harassment on the ultra-heavy 'Private Armies', it's an essential document of a time and place. Minting On-U Sound with the first single and album release on the label, the Steppers were a remarkable example of a disparate group of musicians coming together and making a sum greater than its constituent parts, and a blueprint of much that was to come from On-U in the future.
---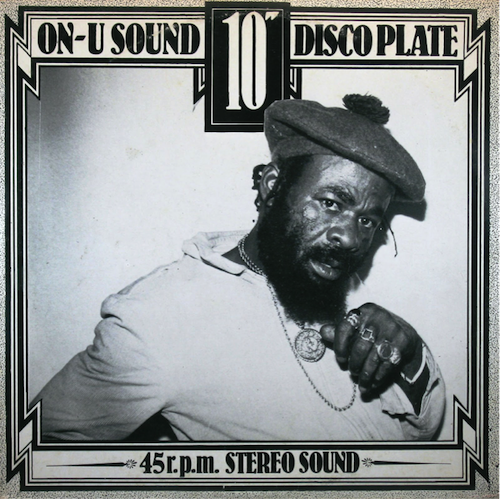 Prince Far I/Singers & Players
Virgin/Danger
(On-U Sound 10", 1982)
In 1982 On-U inaugurated its long-running 'disco plate' series, 10" vinyl EPs of exclusive material hot off the mixing desk and tooled for maximum sound system impact. Disco Plate #1 was this double A-side by the gravelly-voiced Prince Far I, a mentor and close friend to Adrian Sherwood in the early days of the label, and a heavyweight deejay and producer in his own right, known as the 'voice of thunder'. Born Michael James Williams, he originally performed under the moniker King Cry Cry while MCing for dances held by the fantastically-named Sir Mike The Music Dragon!
As Prince Far I he cut records for noted Jamaican producers such as Bunny Lee and Joe Gibbs, and in the UK issued LPs on Trojan, Charisma and Virgin. The latter label earned his considerable ire on the lead track of this EP, and in particular boss Richard Branson, cussed out as "a pickle with no place on my plate"! The minimal but effective backing track demonstrated Sherwood honing his studio skills and demonstrating that he was capable of subtle grooves as well as mind-melting FX.
Far I was also a key part of early On-U collective Singers & Players and had earlier handed Adrian one of his first ever production gigs by inviting him to mix the classic Cry Tuff Dub Encounter set.
Tragically, Far I was shot dead in Jamaica on September 15 1983, one year short of his 40th birthday.
---
Shara Nelson & The Circuit
Aiming At Your Heart
(Mixout 12", 1983)
Shara Nelson's voice came to define a whole epoch in British music in the 1990s, but before all that came this, her first commercially-released recording cut when still a teenager. It began a sporadic twenty year relationship with On-U Sound that took in contributions to records by Voice Of Authority, Missing Brazilians, Singers & Players, Voice Of Authority and the belated launch of Adrian Sherwood's own solo career in 2003.
Credited jointly to Shara and the Steve Beresford/Adrian Sherwood studio project The Circuit, it was the only official release in On-U's 'Mixout Entertainment Plates' series, designed to explore "innovative dance music". 'Aiming At Your Heart' hadn't seen the light of day since its first limited vinyl release in 1983 until it was unearthed for inclusion on this year's Science Fiction Dancehall Classics compilation of On-U deep cuts by DJ and designer Trevor Jackson. Its combination of minimal breakbeat backing and soaring vocal pre-dates the singers more famous later work with Massive Attack on their Blue Lines album, co-writing and singing the classic 'Unfinished Symphony'.
---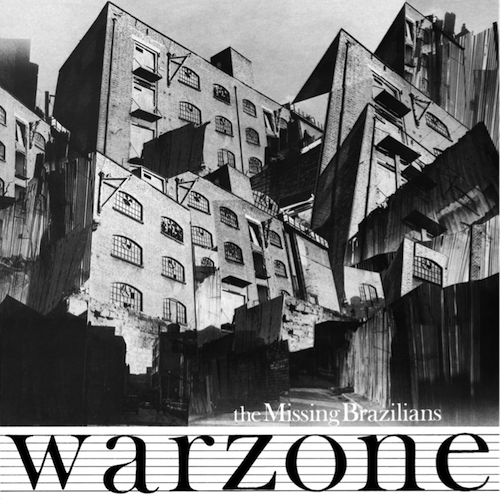 Missing Brazilians
Warzone
(On-U Sound LP, 1984)
Missing Brazilians were one of the many mysterious studio groups to emerge from the intensely prolific early days of On-U Sound. This was a period when substance-fuelled days and nights would be lost at the mixing desk coming up with all sorts of strange and wonderful sounds, at whatever recording facility could be begged, stolen or borrowed by the fledgling operation. Kishi Yamamoto was a key part of this particular project, at that time co-running the label with Adrian. A classically-trained keyboardist, Kishi contributed musically to a number of early On-U records, not to mention defining its visual identity with her stark monochrome photography and visually-striking graphics.
Arguably the noisiest and most sonically extreme record the label ever issued, Warzone still sounds coruscatingly abrasive today. Trademark dub effects and electronic textures do feature, but buried beneath teeth-rattling distortion and dystopian cold war menace. Vocal contributions from Shara Nelson and Annie Anxiety sweeten the pill slightly, but for the most part this is closer to Einstürzende Neubauten or the early tape experiments of Cabaret Voltaire (both of whom worked with Adrian at different times) than any of the reggae touchstones that might be more commonly associated with the label.
---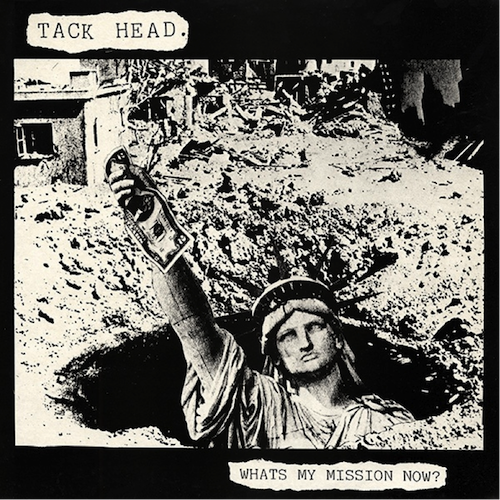 Tackhead
What's My Mission Now?
(On-U Sound 12", 1985)
US musicians Keith LeBlanc, Doug Wimbish and Skip McDonald came together in the summer of 1979 when they were hired by Sugarhill Records to be their house band. They honed their studio chops on such epoch-defining hip-hop anthems as 'The Message', 'White Lines' and 'Eighth Wonder'. Wimbish and McDonald already had a reputation as players in seminal disco group Wood Brass and Steel, whilst LeBlanc was behind the ground-breaking 'No Sell Out' single which cut-up speeches of Malcolm X to a DMX breakbeat, and worked with the likes of Afrika Bambaataa and James Brown in the early days of Tommy Boy records.
It was through the latter label that LeBlanc met Adrian Sherwood, and the former-Sugarhill trio were invited over to the UK to record, a move that would have a profound impact on the future direction of On-U Sound. The trio formed two groups with Adrian as a fourth member – a crucial non-instrument-playing role behind the mixing desk, pushing the creative possibilities of processing the musician's sounds both live and in the studio to new places. Tackhead and Fats Comet ran in parallel, with the former releasing the more uncompromising politically-charged material and the latter more dancefloor-focussed.
Tackhead's militant blend of industrial, noise, hip-hop, funk, dub and cut-up vocal snippets was unprecedented and highly influential at the time. Second single proper 'What's My Mission Now?' saw them honing their all-out aural assault, with the flipside version of the track in particular (dubbed 'Now What?') pushing each sound to its furthest limits.
---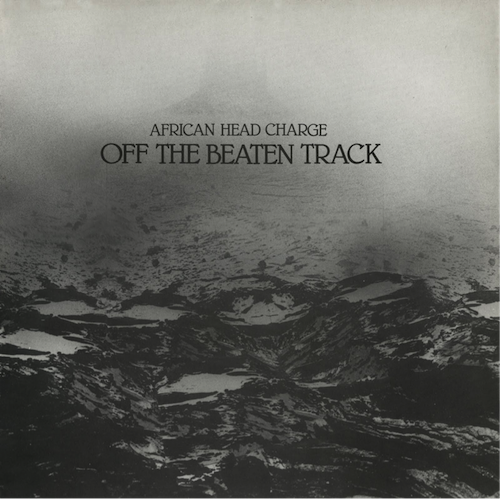 African Head Charge
Off The Beaten Track
(On-U Sound LP, 1986)
African Head Charge originally started as another studio-based project, with Adrian pursuing a "vision of a psychedelic Africa" in collaboration with master percussionist Bonjo Iyabinghi Noah (who had studied under Count Ossie in the famous rasta drumming camp in Wareika Hill, Jamaica). The concept was something Brian Eno had mentioned in an interview whilst promoting his My Life In The Bush Of Ghosts album with David Byrne, prompting an irreverent Sherwood to title the debut African Head Charge set My Life In A Hole In The Ground (a reference to the subterranean Berry Street Studios that Adrian favoured for his projects at the time).
All the early African Head Charge releases are highly recommended, but this fourth album is worth noting for the innovative manner in which it combines then-primitive sampling technology with Bonjo's fluid organic rhythms. Incongruous sounds of breaking glass or loops of squealing gyspy violin weave in and out of Jah Wobble basslines and even the voice of Albert Einstein! Bonjo increasingly took the Head Charge reins as time went on and eventually turned them into a potent live unit that continue to tour to this day.
---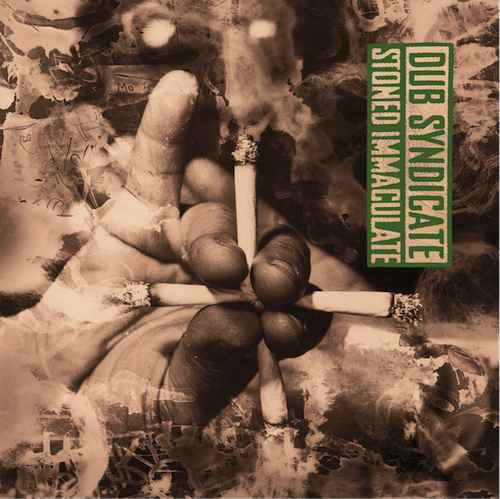 Dub Syndicate
Stoned Immaculate
(On-U Sound LP, 1991)
Alongside African Head Charge, Dub Syndicate have been the most prominent and longest-running outfit in the On-U family, up until the senseless murder last year of drummer and founder member Lincoln "Style" Scott. Starting out his career as part of crack Jamaican session group the Roots Radics, Style Scott met Adrian Sherwood in the early 80s whilst touring with Prince Far I backing band The Arabs, and gradually came to play on more and more On-U sessions.
Perhaps their best known set, the title track of this 1991 album is a veritable On-U Sound anthem, with the sweet backing vocals of Akabu soaring over an ambient dub floorfiller that isn't a million miles away from other landmark records of the era such as The Orb's Adventures Beyond The Ultraworld or Primal Scream's Screamadelica. Indeed a few years later the Scream would invite Sherwood to make the Echo Dek re-work of their Vanishing Point album.
---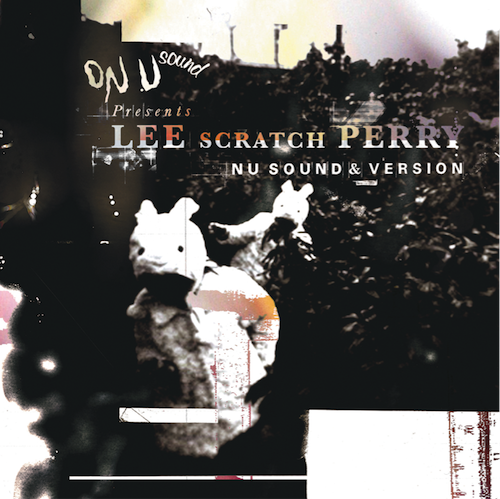 Lee Perry w/ Samia Farah & Kode 9
Yellow Tongue
(On-U Sound 12", 2009)
Sherwood first got to work with his musical hero Lee "Scratch" Perry in the mid-'80s on the Dub Syndicate-backed Time Boom De Devil X album, sparking a long-running creative relationship that lasts to this day. After several years of the label only issuing records sporadically, and being occasionally dormant due to distributors and licensees going bust, the Nu Sound & Version Perry/Sherwood remix collection was the dawning of a new era for On-U. By inviting producers from a younger generation of bass music to be involved, there was the sense of a circle being completed. Many of the key UK dubstep and jungle producers openly acknowledged their debt to the On-U boss, and in turn their new ideas and energy were felt in Sherwood's own productions. On this remix, Hyperdub label boss Kode9 drops Perry's vocal into a glitchy, paranoid maze of bass pulses that touch upon four decades of dub-inspired music without sounding remotely like it fits in a particular genre.
Following on from this meeting of minds, On-U recently released Late Night Endless, an album Sherwood made in collaboration with Bristol dubstep don Pinch, and co-released with his much-respected Tectonic imprint.
---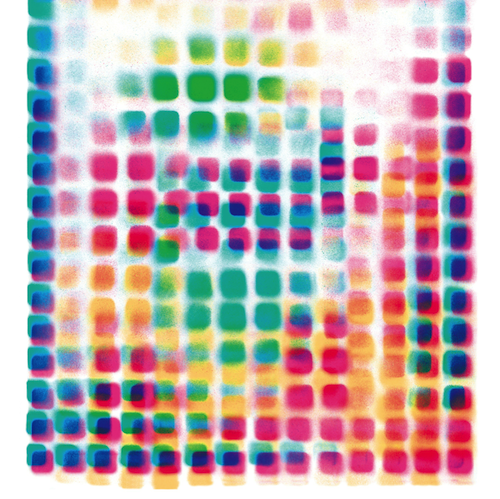 Nisennenmondai
#N/A
(On-U Sound LP, forthcoming 2016)
The extensive On-U back catalogue is undoubtedly a treasure trove, but the continued demand for Adrian Sherwood's production expertise means that the label remains contemporary. Recent studio credits include work with Roots Manuva, Congo Natty, Peaking Lights, Clinic and more. During a trip this year to Tokyo, he went into the studio with local trio Nisennenmondai, recording some epic motorik jams processed with the producer's trademark spatial precision and subtle FX tweaks. So new that we can't even play you any music, #N/A (Nissennenmondai + Adrian) is dropping as a double LP on On-U Sound early next year, from the snippets we've heard displaying a menacing live techno sound somewhat suggestive of Neu! had they recorded for Basic Channel. Forward-thinking, sonically adventurous, and taking the listener into immersive frequency zones, it embodies everything the label has been about for 35 years whilst driving the narrative relentlessly forward.