Published on
December 8, 2014
Category
Features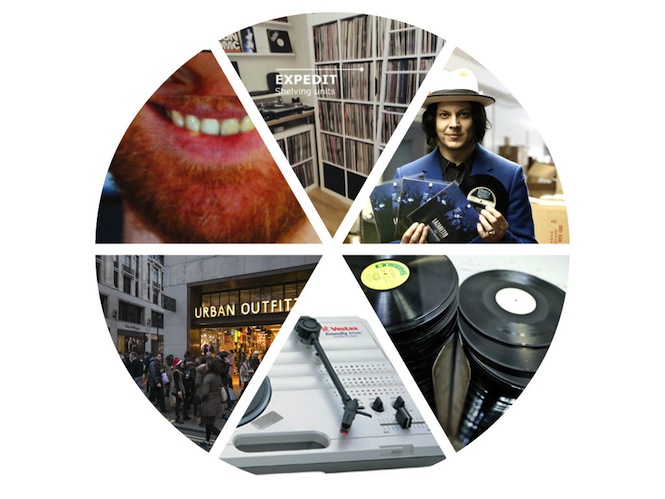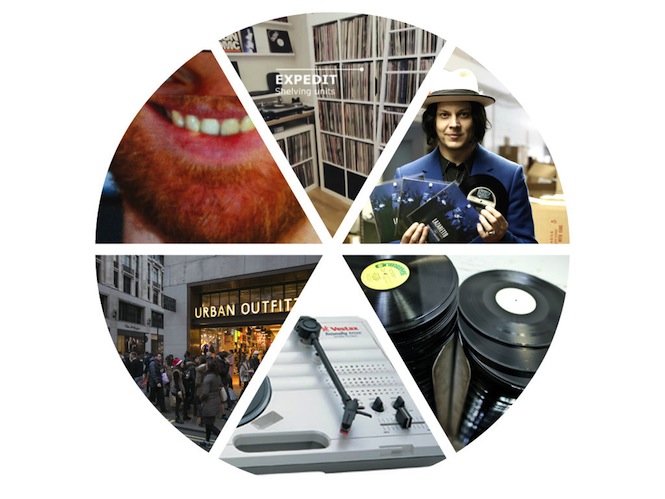 A whistle-stop guide to the year's most important developments.
See our end of year lists:
The 10 most collectable records of 2014
The top 20 vinyl record sleeves of 2014
The top 30 vinyl reissues of 2014
"Record Collectors despair as IKEA discontinues EXPEDIT shelving range". The record collecting equivalent of a #breaktheinternet moment came in February this year when news began to filter through that Swedish furniture giant IKEA was to phase out the EXPEDIT shelving units whose 12" x 12" dimensions made it the shelf of choice for collectors the world over. Such was the cult status of the shelf that news of its demise spread as far as the BBC and Huffington Post, with the latter publishing a statement from IKEA a few days later to reassure sweaty palmed Twitter-happy collectors that their new Kallax would retain the same dimensions. "But what of the famous thick-as-your-forearm frame?" fretted the forums "how could Kallax's skimpy skeleton hope to hold that many Record Store Day exclusives with the same efficiency?" In truth, the fallout of this news is yet to be seen.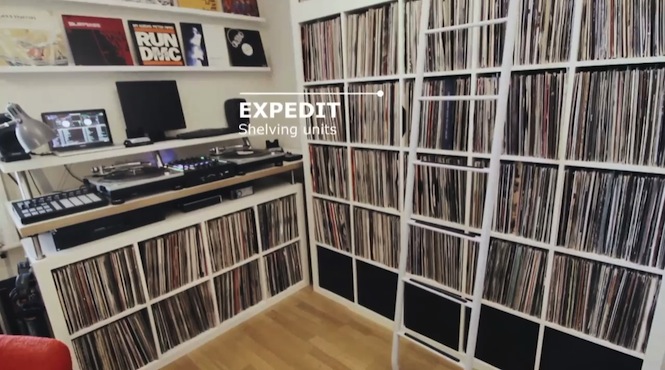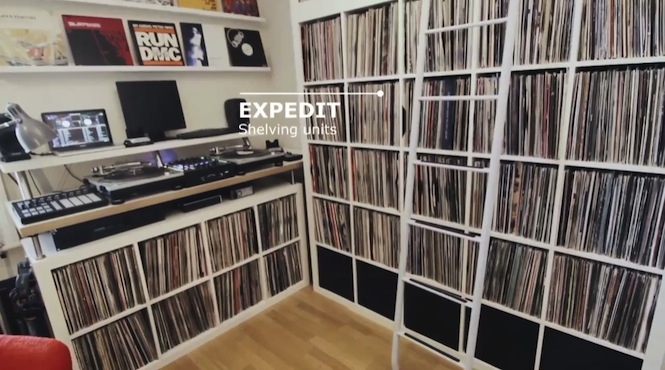 Speaking of Record Store Day, as the annual celebration of independent record shops grew once more so did the suspicion that it was slowly being co-opted by record companies exploiting the feeding frenzy by putting out ever more meaningless reissues and limited editions. While One Direction's Midnight Memories picture disc was the obvious scapegoat, the fact that reissues outnumbered new releases at this years event suggested that the creeping malaise and message board backlash was part of larger conversation about commodification and saturation of the market. Liam Gallagher actively discouraged Oasis fans from buying their box set reissues of Definitely Maybe, obviously not taken by the need to own that bonus key ring. That Oasis' reissues are in the top 5 vinyl sellers of 2014, in a year that has seen the biggest UK sales since 1996, when What's The Story Morning Glory? was the year's second top selling album, tells a slightly different story about the health of the industry.
That said, young people were once again among those pushing those sales figures up (despite not actually listening to their records), and for many reissues still remained the most time- if not cost-effective way of scooping classic records. And yet, despite the surge in young labels pushing the format to new heights, it was Pink Floyd's Endless River that became the fastest selling album in the UK for 17 years, probably proving that as far as bulk sales are concerned the rock completists still make the biggest impact.
Selling 6,000 copies in its first week, Pink Floyd's Endless River was dwarfed earlier in the year though by Jack White, whose Lazaretto became the fastest selling vinyl since records began shifting a much more impressive 40,000 copies in its first seven days. Of course, that wasn't it for White, who, aside from being stretchered off in an ambulance from a secret gig at The Vinyl Factory, also claimed to have released the world's fastest record – that is one that was recorded, cut, pressed and distributed to fans all within four hours.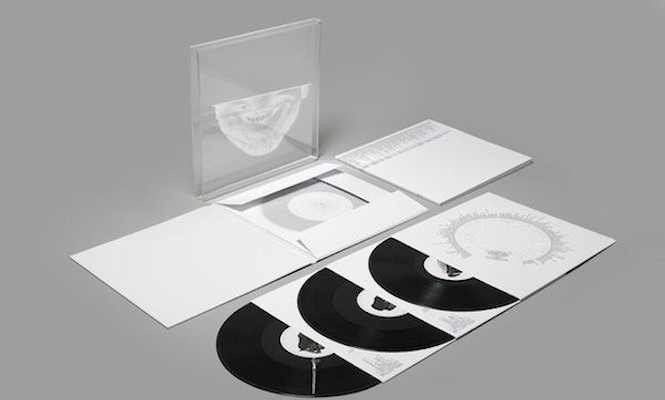 While we had a good stab at the UK record, getting Underworld's white vinyl limited edition onto their turntable in less than 12 hours, it still probably won't be worth as much as Aphex Twin's Syro special, of which only 200 copies were made to be distributed via ballot, many of which still found themselves being resold on Discogs for upwards of four times their original value within a matter of weeks.
It may have been limited and fiercely difficult to get hold of, but it wasn't as limited as Wu Tang Clan's Once Upon A Time In Shaolin box, which this year became the novelty record to end all novelty records – limited to just one copy. Set to tour with the band, it could find itself crossing paths with Afrika Bambaataa's collection which, having been bequeathed to the Cornell University Archive was taken on tour by Cut Chemist and DJ Shadow, opening up this legendary collection to the world once more.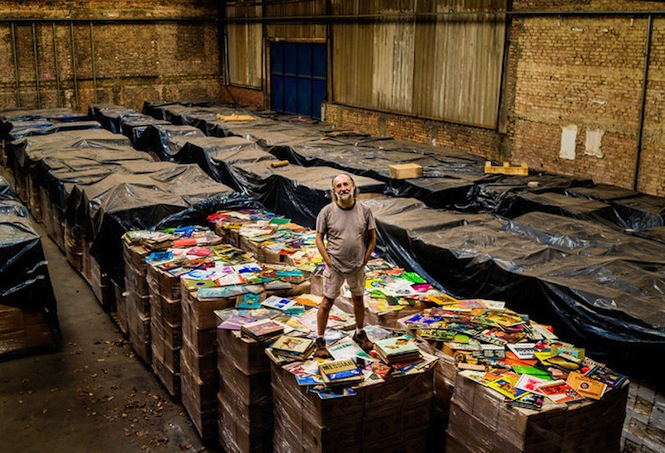 No wonder Wu Tang put Once Upon A Time In Shaolin in a metal box, as it might otherwise have been snaffled up by one Mr Zero Freitas, the Brazilian bus magnate who made the New York Times this year with the news that he might well be trying to buy all the records in the world. Already sitting on several million records, Freitas is having the collection archived by hoards of interns, eliciting similar levels of exasperation among collectors as when Urban Outfitters announced that they were in fact now the world's single biggest vinyl retailer. While their claim was quickly shut down by Billboard who obviously pointed to Amazon, the truth is that despite HMV's return, the UK high street has no other chain record shops left.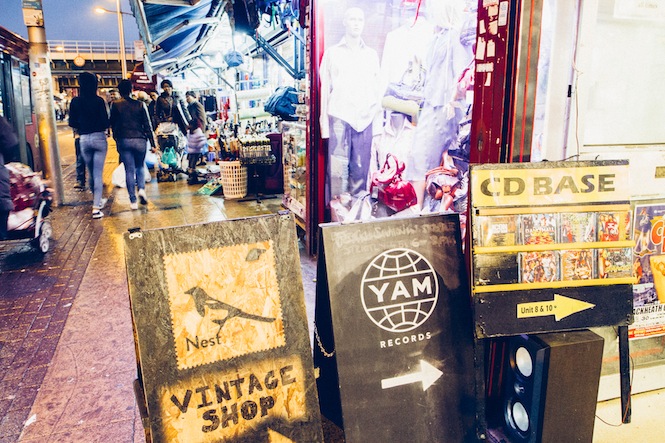 However, that's not for want of trying, as both Sister Ray and Flashback records announced new branches of their stores in London this year, alongside a new store in Nottingham for Rough Trade and a plethora of new outlets, whether too small to swing a cat or reserved for appointments only. London in particular saw a boon unprecedented boom with three shops opening within one hundred metres of each other in Peckham and as well as Hoxton's Love Vinyl, who showed us how it's done earlier this year. One loss however was Islington's famously stand-offish Haggle Vinyl, which will shut its doors at the end of the year.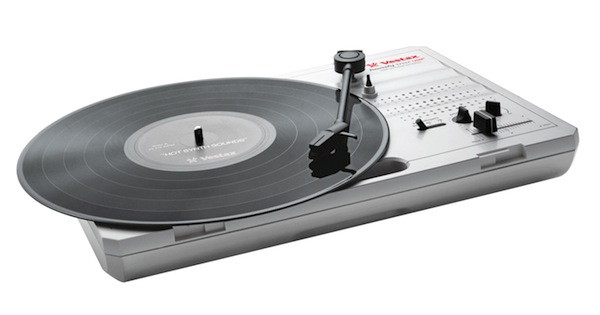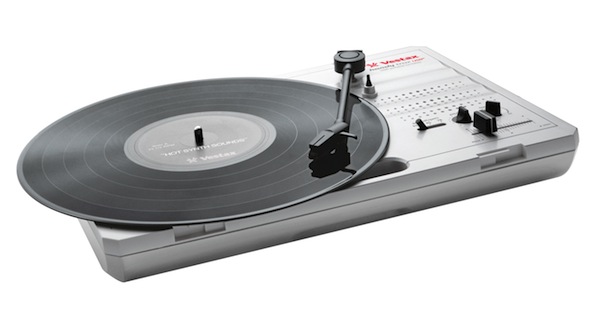 It's a fate which also befell the somewhat more loved turntable manufacturer Vestax who intimated earlier this year that they were ceasing operations. The demise of the company behind diggers' standard portable turntable the Handy Trax has however left space in the market for Pioneer to unveil their new DJ turntable, in an attempt to prove that there is life after Technics. It's not a future many subscribe too however, with many happier to sign a petition calling for the return of the Technics 1210.
With the turntable industry reacting at last to the fact that more records are being sold now than in recent memory, it was also the year in which the manufacturers chimed in with some good news of their own, America's United Record Pressing (Jack White's press of choice) announcing that it would be increasing operations by over 50%, while others like Disc Makers announcing a return to the format that they'd abandoned several years ago. As mapped recently in our interactive data feature on the world vinyl economy, 2014 was perhaps the year that people realised the longevity of this 'revival' is as much dependent on supply as demand.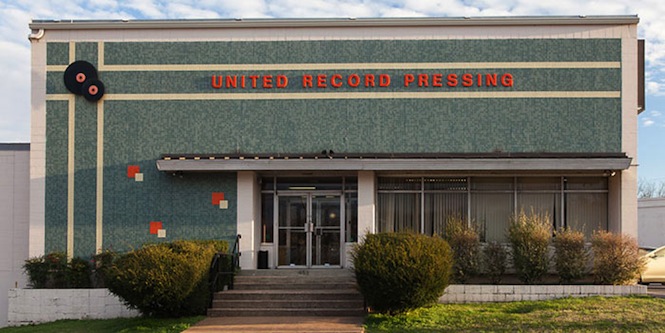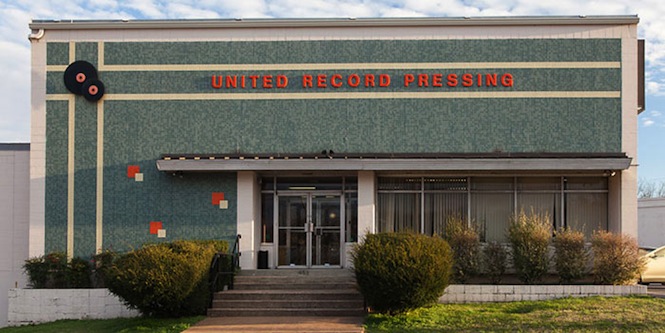 But that's not all. This broad strokes overview is just the start of our week long look back at the best of this year in vinyl, with four retrospectives on the way between now and Friday, charting the 10 most collectible records this year, followed by the design award for the best vinyl artwork and packaging, the 30 best vinyl reissues before we finish with the big one, the top 100 vinyl releases of 2014.