Published on
January 21, 2019
Category
News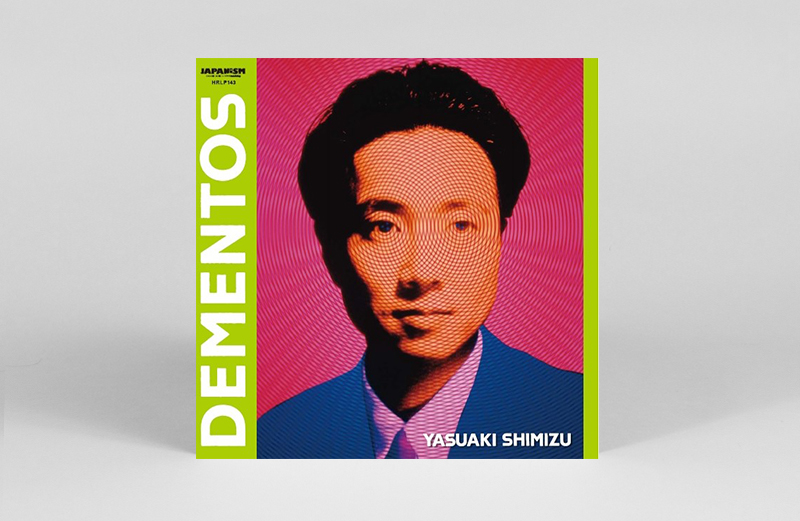 "Ethno-funk electronica, thumping dance beats and soaring sax."
Japanese composer and musician Yasuaki Shimizu's 1988 album Dementos has been reissued on vinyl for the first time, this January via Japanism/HMV Record.
Read more: A guide to the best Japanese reissues of 2018
Whether working with art luminaries like Nam June Paik, iconic musicians like Yellow Magic Orchestra's Ryuichi Sakamoto, or corporate behemoths like Honda, Shimizu is the type of versatile collaborator who elevates all of the projects he touches.
Shimizu is also the primary creator behind '80s Japanese synth band Mariah, whose Utakata No Hibi LP was one of our favourite reissues of 2015.
His Dementos album was recorded in the UK, during Shimizu's mid-'80s European sojourn, during which time he collaborated with musicians including Flying Lizard's David Cunningham, Tears for Fears' Manny Elias Tears for Fears, and percussionist Pandit Dinesh, who played for The The, Heaven 17 and Thompson Twins.
The LP is described by Japanism as, "a work of ethno-funk electronica and mischievous wordplay, wistful and beautiful stillness, thumping dance beats and ever-soaring saxophone."
Remastered for this first ever reissue, Dementos follows the rerelease of Shimizu's Music For Commercials, Kakashi and Subliminal.
Order a copy of Dementos here, listen to audio clips above check out the track list below.
Tracklist
Side A
1. Blue Suits
2. Dementos
3. Madame Shriek
4. A Normal Day
5. Find No Word To Say
Side B
1. I'm Dying For Love
2. My Friend The Secretary
3. Anaconda Mon Amour
4. Soul De Rock
5. Sateto