Published on
September 28, 2017
Category
News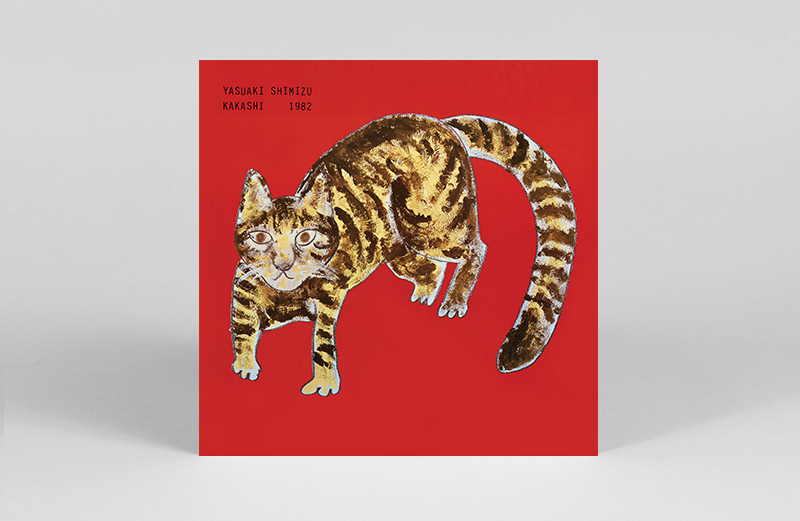 Far out electronics and jazz explorations, from the maestro behind Mariah.
Yasuaki Shimizu's rare 1982 album Kakashi is being rereleased this November, by WRWTFWW and Palto Flats.
Read more: Geisha Boogie: 10 essential Japanese records that no-one is looking for
A member of '80s synth-loving group Mariah, whose Utakata No Hibi was one of our favourite albums of 2015, Shimizu is an experimental, versatile and prolific collaborator, having worked with an eye-watering range of people over the course of his career, including artist Nam Jun Paik, composer and musician Ryuichi Sakamoto, and even corporate behemoths like Honda.
His fourth solo LP is an "auditory kaleidoscope" from a true sonic innovator.
Although the album was repressed in 2016 by Nippon Columbia/Jet Set, this is its first ever pressing outside of Japan, and follows the reissue of Shimizu's Music for Commercials by Crammed Discs earlier this year.
The package includes, "studio banter from the making of Kakashi" by Shimizu himself, "celebrating the Kakashi re-release" by Soichiro Suzuki, lyrics translated by Johnny Barrett, and additional notes by Patrice Bollon.
Listen to title song 'Kakashi' and check out the track list below.
Tracklist
Side 1
1. Suiren 睡蓮
2. Kakashi 案山子
3. Kono Yono Yomeri (Sono 1) このように詠めり(その1)
4. Semi Toro No Hi セミ取りの日
5. Kono Yono Yomeri (Sono 2) このように詠めり(その2)
Side 2
1. Yume Dewa 夢では
2. Umi No Ue Kara 海の上から
3. Utsukushiki Tennen 美しき天然