Published on
September 5, 2018
Category
News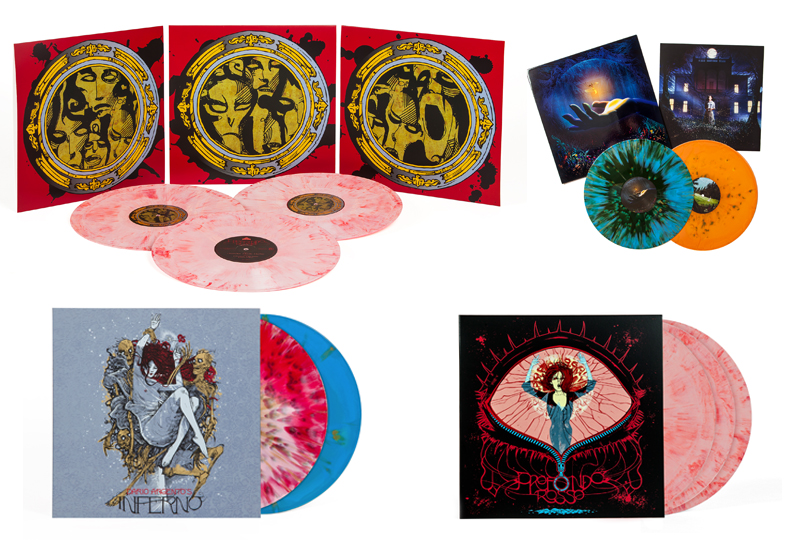 Profondo Rosso, Inferno and Phenomena get the deluxe vinyl treatment.
The soundtracks to three of Dario Argento's most popular giallo horror movies are to be released by Waxwork Records this week.
Read next: Iconic Goblin and Dario Argento soundtrack themes reissued on limited Super Dario 12″
Hot on the heels of news that Thom Yorke's updated soundtrack to the remake of Argento's Suspiria is to be released on pink vinyl, Waxwork is giving all three scores a deluxe, expanded reissue.
The soundtrack to Argento's 1975 film Profondo Rosso by Italian synth maestros Goblin will be released as a triple vinyl edition, featuring the complete score and "alternate versions, instrumentals, original score music by Giorgio Gaslini, source music and haunting sound effects."
It will be followed by a double vinyl reissue for Goblin's score to 1985 film Phenomena, that features "all unused, unreleased, alternate score tracks, suites, and bonus tracks".
Finally, Keith Emerson's soundtrack to Inferno, originally released in 1980, has been remastered for a double vinyl release that also promises outtakes and alternate versions.
Earlier this year Goblin and Dario Argento's classic themes from Suspiria and Profondo Rosso were released as a limited edition collaboration between The Vinyl Factory and Aries.
All three scores will be released on 7th September to mark the director's 78th Birthday. Check out the editions below.