Published on
December 20, 2017
Category
News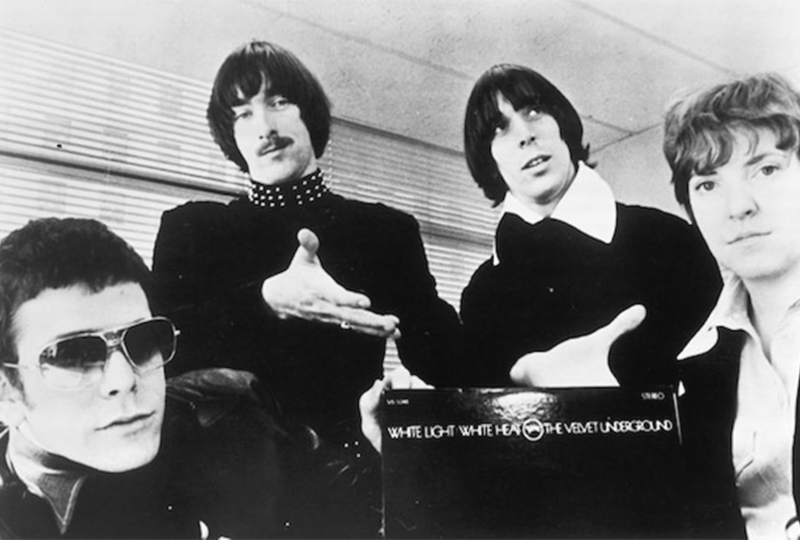 Featuring their "lost" 1969 album.
To celebrate the band's 50th anniversary, Velvet Underground are releasing a new special edition vinyl box set, this February via Verve Records/UMe.
Read more: 50 years on: The Velvet Underground and Nico
The Velvet Underground includes six albums: VU's four studio LPs, their "lost" 1969 album recreated as a 2xLP, and Nico's Chelsea Girl LP.
Limited to 1000 copies worldwide, it also features an exclusive 48-page booklet with vintage photos, lyrics and a forward by VU drummer Maureen Tucker.
Earlier this year, director Todd Haynes announced he was working on a new documentary about the band, due out in 2018.
Pre-order the box set here ahead of its 23rd February release, listen to 'I'm Waiting For The Man' and check out the track lists below.
Tracklists
The Velvet Underground and Nico
Side One
1. Sunday Morning
2. I'm Waiting For The Man
3. Femma Fatale
4. Venus in Furs
5. Run Run Run
6. All Tomorrow's Parties
Side Two
1. Heroin
2. There She Goes Again
3. I'll Be Your Mirror
4. The Black Angel's Death Song
5. European Son
White Light / White Heat
Side One
1. White Light / White Heat
2. The Gift
3. Lady Godiva's Operation
4. There She Comes Now
Side Two
1. I Heard Her Call My Name
2. Sister Ray
The Velvet Underground
Side One
1. Candy Says
2. What Goes On
3. Some Kinda Love
4. Pale Blue Eyes
5. Jesus
Side Two
1. Beginning To See The Light
2. I'm Set Free
3. That's The Story Of My Life
4. The Murder Mystery
5. After Hours
1969 (recorded May – October 1969)
Side One
1. Foggy Notion (original 1969 mix)
2. One of These Days (2014 mix)
3. Lisa Says (2014 mix)
4. I'm Sticking With You (original 1969 mix)
5. Andy's Chest (original 1969 mix)
Side Two
1. I Can't Stand It (2014 mix)
2. She's My Best Friend (original 1969 mix)
3. We're Gonna Have A Real Good Time Together (2014 mix)
4. I'm Gonna Move Right In (original 1969 mix)
5. Ferryboat Bill (original 1969)
Side Three
1. Coney Island Steeplechase (2014 mix)
2. Ocean (original 1969 mix)
3. Rock & Roll (original 1969 mix)
4. Ride Into The Sun (2014 mix)
Side Four (Bonus tracks)
1. Hey Mr. Rain (version one)
2. Guess I'm Falling In Love (instrumental version)
3. Temptation Inside Your Heart (original mix)
4. Stephanie Says (original mix)
5. Hey Mr. Rain (version two)
6. Beginning To See The Light (early version)
Loaded
Side One
1. Who Loves The Sun
2. Rock & Roll
3. Sweet Jane
4. Cool It Down
5. New Age
Side Two
1. Head Held High
2. Lonesome Cowboy Bill
3. I Found A Reason
4. Train Round The Bend
5. Oh! Sweet Nutin'
Nico: Chelsea Girl
Side One
1. The Fairest Of The Seasons
2. These Days
3. Little Sister
4. Winter Song
5. It Was A Pleasure Then
Side Two
1. Chelsea Girls
2. I'll Keep It With Mine
3. Somewhere There's A Feather
4. Wrap Your Troubles in Dreams
5. Eulogy to Lenny Bruce