Published on
May 2, 2018
Category
Exhibitions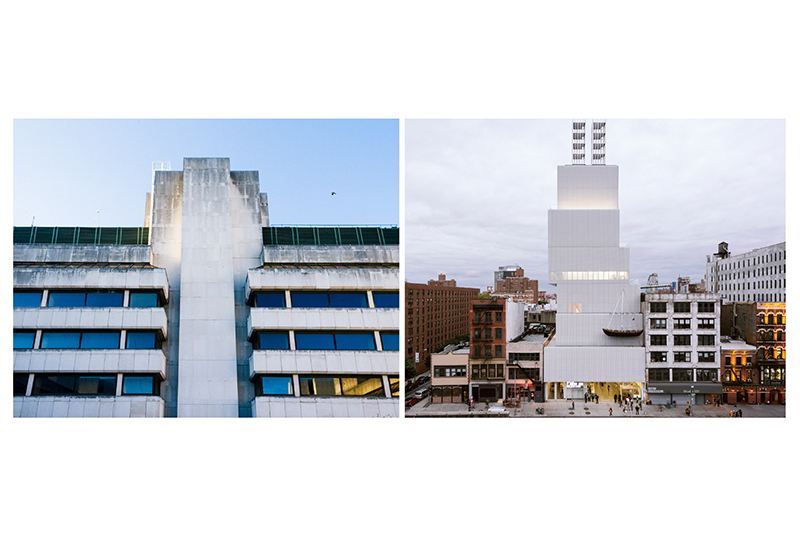 Highlights from one of America's most acclaimed contemporary art institutions reimagined in London.
The Store X and the New Museum will host a new exhibition, Strange Days: Memories of the Future, exploring the work of radical video artists and filmmakers, in London this Autumn.
Curated in collaboration with The Vinyl Factory and Massimiliano Gioni, Edlis Neeson Artistic Director at New York's New Museum, Strange Days features audio-visual installations from its Bowery location over the past decade.
The show presents an original constellation of these large-scale installations, with many of the pieces making their London or UK debut.
Strange Days is the third major exhibiton commissioned by The Store X The Vinyl Factory.
In 2016, The Vinyl Factory presented audio-visual show Infinite Mix with the Hayward Gallery, featuring work by Martin Creed, Rachel Rose, Cyprien Gaillard and Kahlil Joseph.
Last year, The Vinyl Factory partnered with Lisson Gallery for multi-disciplinary exhibit Everything at Once, alongside four site-specific installations at its curated space The Store X: Arthur Jafa's acclaimed Love is the Message, the Message is Death in collaboration with Serpentine Galleries, Ryoji Ikeda's newly commissioned A/V artwork test pattern [N°12], Jeremy Shaw's Liminals in collaboration with König Galerie, and Virgil Abloh and Ben Kelly's Ruin.
Strange Days also follows Kahlil Joseph's 2017 Shadow Play show at the New Museum, featuring his film Fly Paper, co-commissioned by the Vinyl Factory.
An immersive 20-minute film installation, Fly Paper was inspired by the work of iconic jazz photographer Roy De Carava and his 1955 book The Sweet Flypaper of Life, which he co-authored with Langston Hughes.
The film made its European debut at The Store X Berlin's new exhibition space, where it is currently on show through the 8th of July.
Alex Eagle, Creative Director of The Store X shares, "we are huge admirers of the New Museum and are delighted to be partnering with them on Strange Days. Their rich and versatile programme of film and video art resonates with our own commitment to presenting multidisciplinary work, beyond the confines of traditional artistic practices."
Strange Days: Memories of the Future will run from 2nd October through 9th December at The Store X, 180 The Strand.