Published on
September 28, 2017
Category
Exhibitions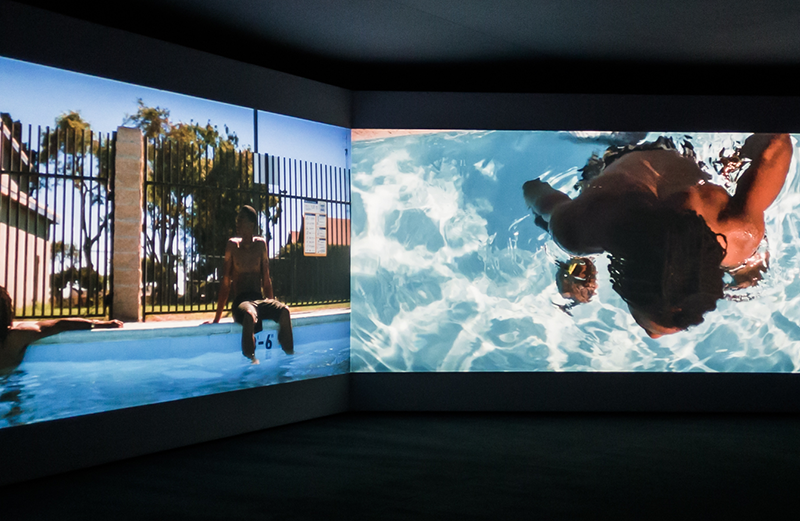 A new film by groundbreaking Los Angeles–based artist and filmmaker Kahlil Joseph.
Co-commissioned by The Vinyl Factory and shot in Harlem, Joseph's new piece is a black-and-white reflection on the rhythms of daily life, considering dimensions of past, present, and future in Harlem and New York City.

For his New Museum exhibition, this new work will be presented together in an installation with Joseph's m.A.A.d. (2014), a lush two-channel portrait of Compton soundtracked by Kendrick Lamar.  m.A.A.d. was featured as part of the acclaimed audiovisual installation The Infinite Mix: Contemporary Sound and Image at The Store X, 180 The Strand, London in 2016.
Joseph enlisted the talents of Lauryn Hill and Kelsey Lu for the soundtrack to Fly Paper, while Alice Smith features in a new 5-minute companion film Black Mary, commissioned by Tate as part of its Soul Of A Nation show in London.
Both works follows Joseph's recent high-profile collaborations with Beyoncé on Lemonade, Sampha on Process and Kendrick Lamar on m.A.A.d, the latter of which stole the show at last Year's Infinite Mix.
Released ahead of the final week of Soul Of A Nation at Tate Modern, you can watch Black Mary in full above and see installation shots from Fly Paper at New Museum below.
Click here for more information about how to visit Kahlil Joseph's Shadow Play, which is open at New Museum until 7th January 2018.