Published on
September 15, 2017
Category
News
Pseudo-corporate logos probe the cult of big business in Trump's America.
One of several major albums released this week, The National's Sleep Well Beast has hardly left our turntable. But perhaps more than any of our other favourites in the last seven days, we've returned time and again to the artwork and packaging of the record, designed by Luke Hayman, Andrea Trabucco-Campos and Elyanna Blaser-Gould of New York agency Pentagram.
Read next: Art-rock adventurism: The complete 4AD story
In essence, the design of the album is built around the barn assembled by the band in Hudson, New York, where the album was recorded and which graces its front cover. Aware of the implications of hiring a major design agency like Pentagram to brand what The National have always guarded as their very singular aesthetic, the album artwork became an exercise in subverting the idea of the band as a propaganda machine in and of itself.
As Pentagram told Creative Review recently, "The band are very active in social and political causes, including what's going on right now in the US, and wanted something that was not obviously political but riffed on the idea of propaganda, a society/cult, with its own symbols."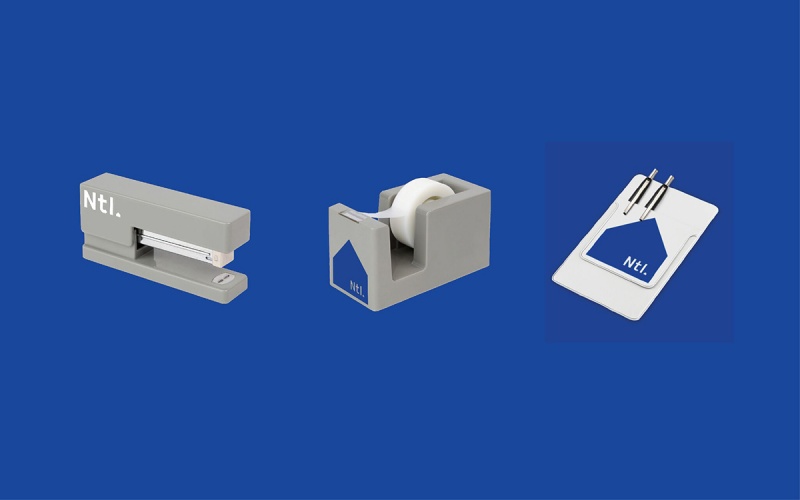 Using the barn as its starting point, the Ntl. branding was extended across a range of mediums, including the most banal office stationary available. By offsetting it against photographer Graham MacIndoe's punkier inserts, the band were able to riff on the tension between the personal and the political, or the intimate and the industrial.
It's a feeling evoked on the album's cover, where the viewer is witness to a scene of warmth and creativity, while remaining on the outside looking in, conspicuously excluded from the events.
Released on limited blue and standard white edition vinyl, you can order your copy here and check it out in more detail below.