Published on
October 26, 2018
Category
News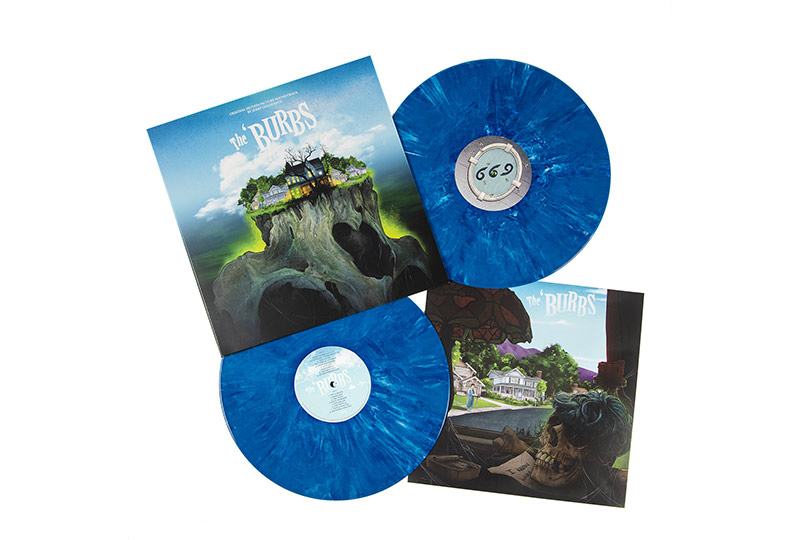 From The Omen, Alien and Poltergeist composer, Jerry Goldsmith.
The soundtrack to 1989 horror-comedy film The 'Burbs has been released on limited coloured 2xLP, by Waxwork Records.
Read more: Gore score: The 10 best horror soundtracks with Death Waltz Recording Co.
The 'Burbs was directed by Joe Dante, who also worked on The Howling and Gremlins. It stars Carrie Fisher and Tom Hanks, and follows the residents of a suburb who believe that their new neighbours are devil-worshipping murderers.
Its original score was composed by Jerry Goldsmith who has written scores for The Omen, Alien and Poltergeist. It follows the reissue of Goldsmith's The Omen,
The music stays true to suspense-filled horror forms of the era, with an '80s edge and moments of light comedy delivered via jumpy strings and percussion.
It follows the reissue of two Goldsmith scores – The Omen and Logan's Run – earlier this year.
The 'Burbs is the latest horror soundtrack to be released by Waxwork Records following on from three releases of scores from Dario Argento films.
The score has been remastered for this first ever vinyl release, on "suburban sky" double vinyl, with exclusive liner notes by director Joe Dante and an art print insert.
Order a copy here, and check out the track list below.
Tracklist:
Side A
1. Night Work (Main Titles)
2. The Window / Home Delivery
3. The Raven
4. Nocturnal Feeders
5. Good Neighbors
6. Let's Go
7. Bad Karma
8. The Sentinel
9.My Neighborhood
Side B
10. The Garage
11. Spare Key
12. The Note
13. Devil Worship
14. The Dream
15. The Note #2
16. This Is Walter
17. Snooping Around
Side C
18. I'm O.K.
19. Ask Him
20. What's In The Cellar
21. The Wig
22. Hot Wires
23. Red Rover, Red Rover
24. No Beer
25. Home Furnace
Side D
26. No Lights
27. Walter's Home
28. Something Is Moving
29. There's A Body
30. My Skull / The Gurney
31. The Trunk
32. Pack Your Bags
33. Square One (End Credits)