Published on
November 29, 2019
Category
News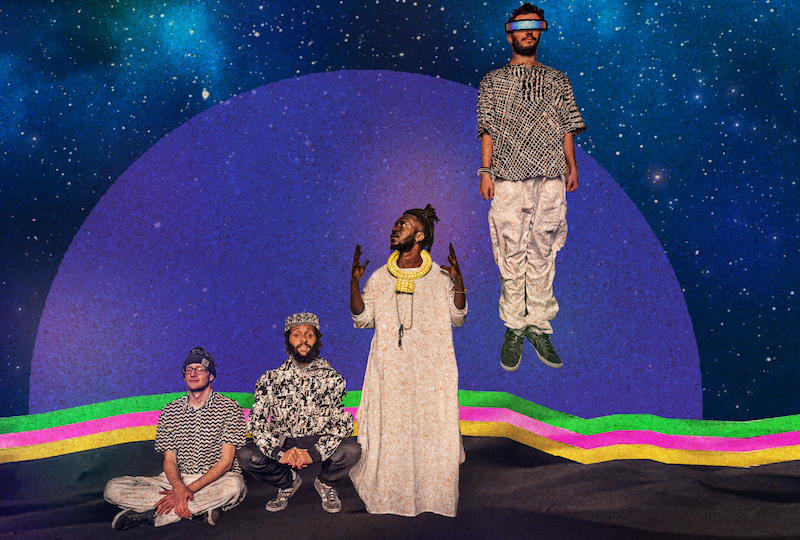 Congolese instrumentals fuse with Coupé-Décalé drums and sunny Soukous rhythms.
ONIPA are releasing their debut album, We No Be Machine, this Spring via Strut.
Read more: Channelling the cosmic imperfection of of Sun Ra's record sleeves
ONIPA is a collaboration between KOG (aka Kweku Sackey) and Tom Excell, with a live show that features KOG on vocals/balafon/percussion, Excell on guitar, Dwayne Kilvington on synthesizers/MPC, and Finn Booth on drums.
Their 19 track debut album "channels the spirit of '80s greats like Kanda Bongo Man through their Ghana-meets-UK prism", shares Strut.
ONIPA have also released two tracks from the album – 'Onipa' and 'Makoma'.
ONIPA's debut follows Strut's Madagascar compilation – Alefa Madegascar: Salegy, Soukous & Soul from the Red Island 1974-1984, one of our favourite releases from September.
Check out the tracklist below ahead of We No Be Machine' Spring 2020 release.
Tracklist:
1. We No Be Machine
2. Mr Ali
3. Yenimno
4. Material Microdots
5. Hey No I Say
6. Digital Timeline
7. Fire
8. Makoma
9. Smoke Screen
10. Nipa Bi
11. Free up (feat. Spoek Mathambo & Syntax)
12. Safari Ya Muziki
13. Gamashie Choice
14. Sohaa Gb3k3
15. Waters of Congo
16. Onipa
17. Kukuru
18. Kon Kon Sa
19. Promised Land