Published on
November 15, 2018
Category
News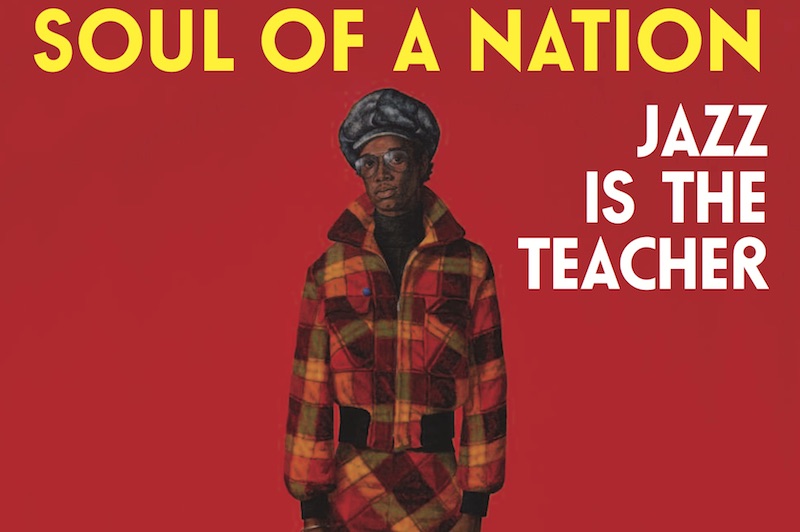 A deeper dive into the jazz, funk and proto-rap music of the Black Power era.
Soul Jazz Records is releasing a second Soul of A Nation compilation album this month.
Entitled Jazz is the Teacher, Funk is the Preacher: Afro-Centric Jazz, Street Funk and the Roots of Rap in the Black Power Era 1969-75, it follows the runaway success of the Soul of a Nation – Art in the Age of Black Power exhibition and the accompanying compilation, which opened to acclaim at the Tate Modern last year. The exhibition is bound for Los Angeles in 2019, after its current stint at the Brooklyn Museum, New York comes to an end.
Oneness Of Juju, the afro-funk outfit formed in San Francisco during the early seventies, and poet/educator Sarah Webster Fabio are the only artists who also appeared on the initial compilation.
For this edition, Soul Jazz turns its gaze to the collaborations of Gary Bartz and Andy Bey, and the sounds of The Har-You Percussion Group, which was born out of a Harlem youth initiative teaching children the techniques and theory of African, jazz and Afro-Cuban percussion.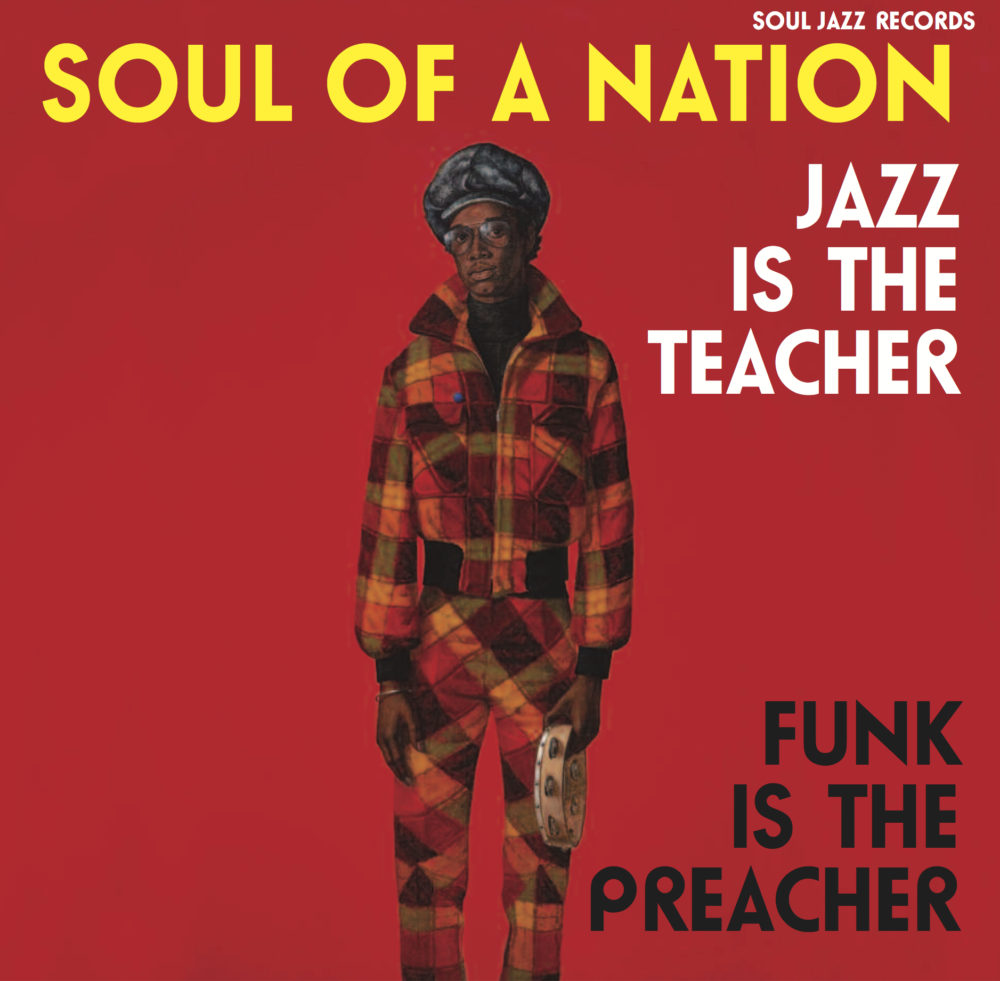 The artwork of late painter Barkley L. Hendricks again adorns the cover, continuing the strong political themes established through last year's release. The album is available as a heavyweight triple LP with free download, including an extensive text, and exclusive photography. Deluxe CD and digital editions are also available.
The new compilation comes hot on the heels of two reggae releases recently announced by the label, one that explores lovers rock sub-genre that boomed in London during the eighties, and the other exploring the ska and rocksteady sounds that came out of Studio One. Listen to The Pharaohs' 'Damballa' below and check out the new album's tracklist.
Tracklist:
1. The Art Ensemble Of Chicago – Theme De Yoyo
2. The Har-You Percussion Group – Welcome To The Party
3. The Pharaohs – Damballa
4. Baby Huey – Hard Times
5. James Mason – Sweet Power, Your Embrace
6. Byron Morris and Unity – Kitty Bey
7. Funkadelic – Nappy Dugout
8. Rashied Ali & Frank Lowe – Exchange Part 2 (II)
9. Gary Bartz NTU Troop – Celestial Blues
10. Oneness Of Juju – Space Jungle Funk
11. Sarah Webster Fabio – Work It Out
12. Tribe (Wendell Harrison and Phillip Ranelin) – Beneficent
13. Gil Scott-Heron – Whitey On The Moon
14. Don Cherry – Brown Rice