Published on
September 28, 2018
Category
News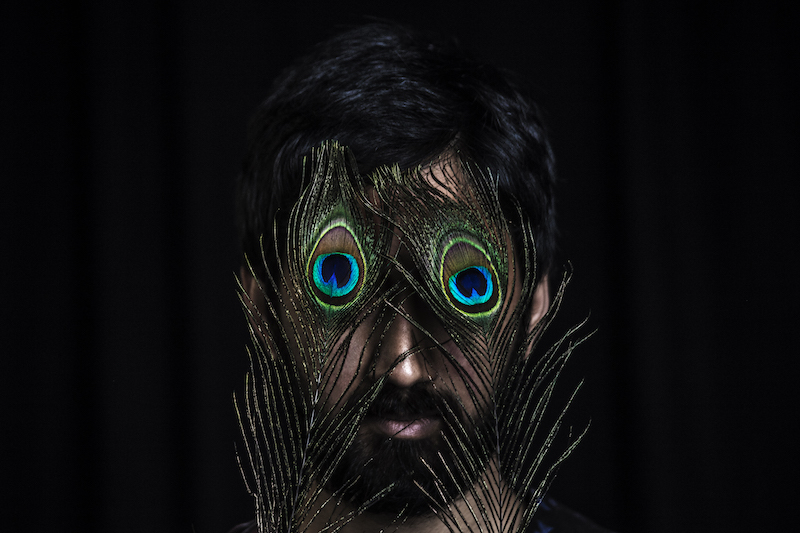 The percussionist explores the complex and inter-connected histories of Indo-jazz.
Sarathy Korwar has announced the release of new album My East Is Your West, recorded live at Church Of Sound in London earlier this year.
A record that transcends generic assumptions of the lazily termed "Eastern style", it features a line-up of Indian jazz and classical musicians such as Aravindhan Baheerathan (bansuri), Jasdeep Singh Degun (sitar), Aditya Prakash (vocals) and BC Manjunath (percussion) alongside John Ball (santoor and tabla) and a handful of esteemed jazz musicians, including Collocutor's Tamar Osborn, Alastair MacSween (piano), Jesse Bannister (saxophonist), Giuliano Modarelli (guitar) and Domenico Angarano (bass).
Led in the round by Korwar and recorded live, the 10-piece collective played a number of compositions that interrogate the meeting of 'East' and 'West', whether in Pharoah Sanders' 'The Creator Has A Master Plan' or Alice Coltrane's 'Journey In Satchidananda'.
As Korwar says: "'Eastern music', much like the term "African music' are still ubiquitous and are indicative of how the UK sees, hears and consumes a lot of music that is from afar. This album (and its title – My East Is Your West) attempts to question notions of what and where 'East' and 'West' is, in the disturbingly common and casual use of these terms whilst talking about music and bringing together both jazz and Indian classical music with a shift in the power dynamic."
The release follows Sarathy Korwar's work with Shabaka Hutchings and Hieroglyphic Being on the A.R.E. Project (one of our favourite 12″s of 2017) and Sarathy Korwar's own Ninja Tune debut Day To Day.
Sarathy Korwar & UPAJ Collective's My East Is Your West is available to pre-order now on 3xLP via Gearbox records ahead of its release on 9th November.
See the tracklist and listen to Sarathy Korwar's indo-jazz mix for The Vinyl Factory below.
Tracklist:
A1. A Street In Bombay
B1. The Creator Has A Master Plan
B2. Mind Ecology
C1. Malkauns (Part 1)
C2. Malkauns (Part 2)
D1. Journey In Satchidananda
D2. HajjE1. Earth
F1. Mishrank (Jazzmine)
F2. Utopia And Visions
Photo by Fabrice Bourgelle.