Published on
December 7, 2017
Category
Exhibitions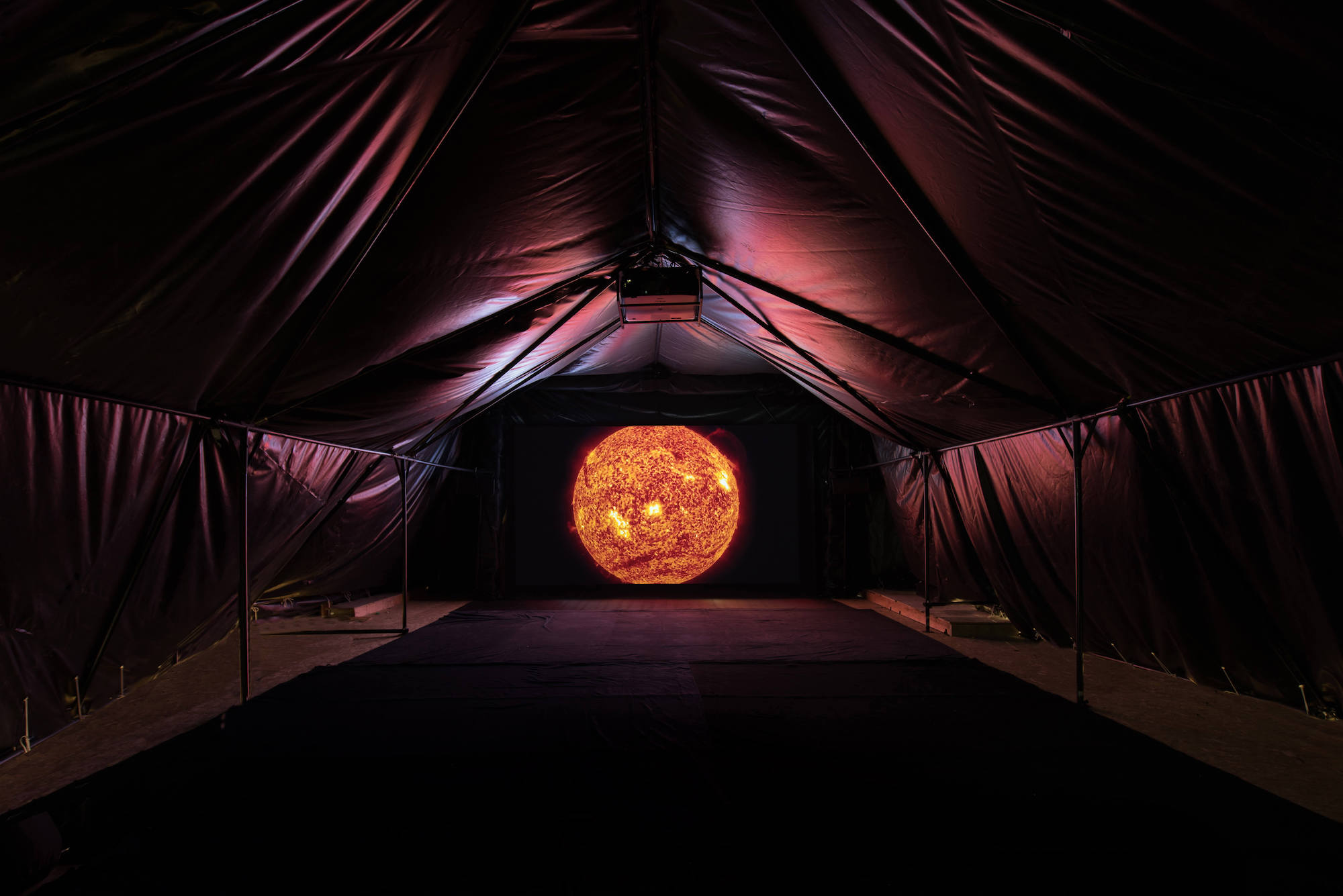 With a closing party on Thursday 14th December.
With over 100,000 people have already visited The Store X for this year's series of exhibitions commissioned by The Store X The Vinyl Factory, three of the most popular installations have been extended until Thursday 14th December, when The Store X will be open until 10pm for a special closing event.
Ryoji Ikeda's mind-bending new commission test pattern [N°12] and Arthur Jafa's Love Is The Message, The Message Is Death in partnership with Serpentine Galleries, will be open to visitors for an additional four days, including a late opening on the final night. The latter has been heralded in a five-star review in Time Out as "one of the most important works of art of the past decade."
They will be joined for the final few days by Virgil Abloh & Ben Kelly's Ruin, an immersive, architectural installation that draws on Kelly's inspiration as designer of Manchester's legendary Hacienda to piece together fragments of abandoned nightclubs, iconic discos and cut-ups of dance music history.
"We've been overwhelmed by the popularity of our immersive commissions – Ryoji Ikeda and Arthur Jafa's installations have really resonated with people, with visitors spending hours in each space, and coming back for repeat visits," said VF Creative Director Sean Bidder. "With such long queues, we wanted to offer another opportunity for visitors to see these works in person."
Read next: Everything you need to know about visiting this year's The Store X exhibitions
Both shows are taking place alongside EVERYTHING AT ONCE in partnership with Lisson Gallery, Jeremy Shaw's video installation, 'Liminals', in partnership with König Galerie and 'Ruin', a new immersive commission by Ben Kelly and Virgil Abloh, which will remain open until 10th December.
Everything At Once, Jeremy Shaw and Virgil Abloh & Ben Kelly will be open Tuesday – Sunday until 10th December, with Ryoji Ikeda and Arthur Jafa open until 14th December.
Visitor Information:
Tuesday – Saturday: 12pm-7pm
Sunday: 12pm – 6pm
Address:
The Store X,
180 The Strand,
London, WC2R 1EA
FREE ENTRY