Published on
July 9, 2018
Category
News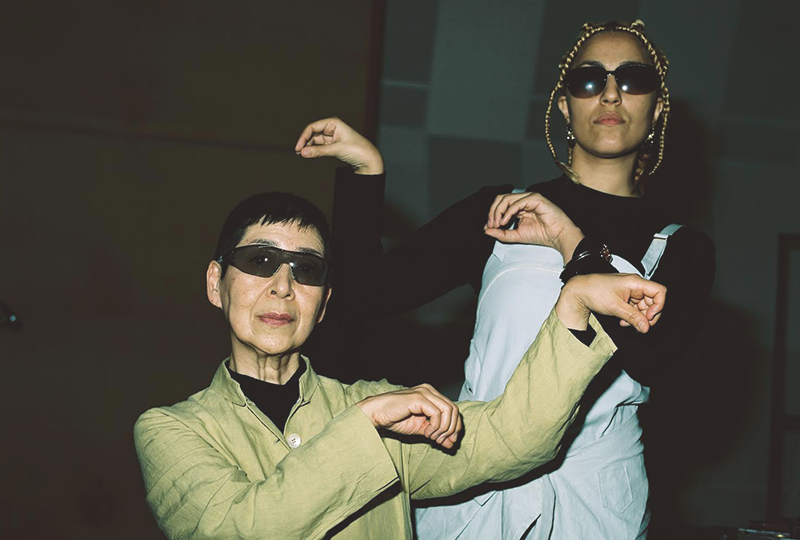 A collaborative EP with Lafawndah.
Japanese percussionist and composer Midori Takada has unveiled her first new music in 20 years, a single-track EP called Le Renard Bleu, out digitally today ahead of its vinyl release in August.
Read more: Through the looking glass with ambient pioneer Midori Takada
Le Renard Bleu, which translates to the Blue Fox, is inspired by Japanese and Senagalese folktales about the animal.
Composed over the course of one week at Avaco Creative Studios in Tokyo, Takada crafted the instrumentals using waterphone, bells, marimba and various forms of drums, with Lafawndah then adding melodies and lyrics to the 20 minute recording.
The EP will be released by !K7's white label this August, and is accompanied by a film of the same name directed by Partel Olivia.
Takada's previous releases have achieved cult status among collectors thanks to their scarcity and hefty price tag. However, reissues of some of Takada's most coveted albums have helped her music reach wider audiences once more.
Last year, WRWTFWW reissued Takada's seminal Through The Looking Glass LP, one of our favourite reissues of 2017. In June, WRWTFWW reissued the debut album from Takada's MKWAJU Ensemble, called KI-Motion, for the first time.
Pre-order a copy of Le Renard Bleu here ahead of its 24th August release and watch the video above.