Published on
June 7, 2017
Category
News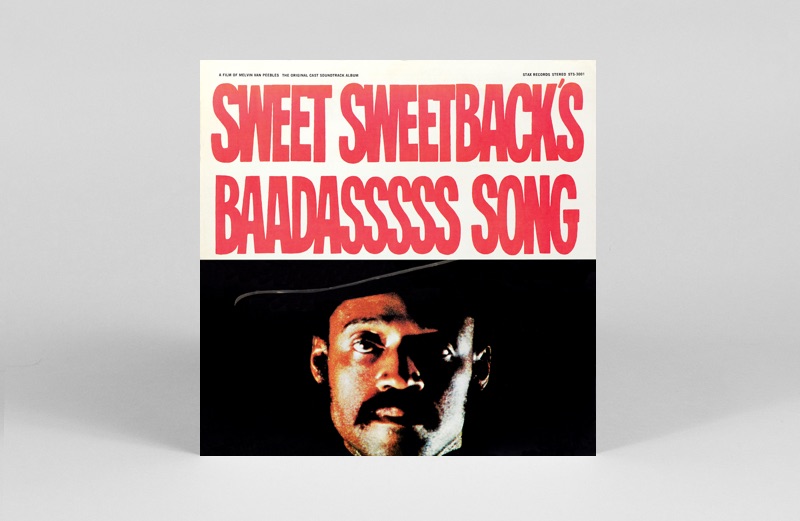 Performed by the then-unknown Earth, Wind & Fire.
The soundtrack to Melvin Van Peebles' genre-defining film Sweet Sweetback's Baadasssss Song has been reissued on vinyl as part of Stax Records' 60th anniversary reissue series.
Read next: The 20 best blaxploitation soundtracks of the '70s
The film that would go on to spawn the whole Blaxploitation genre, Sweet Sweetback's Baadasssss Song was driven almost entirely by Van Peebles who not only directed, scripted, and edited the film, but also wrote the score and directed the marketing campaign.
A huge achievement that went on to become the highest grossing independent film ever at the time, Sweet Sweetback's Baadasssss Song became a cornerstone of the early '70s Civil Rights struggle.
As Jeff Weiss writes in the liner notes, "For all the resistance mounting in the streets, no black director had yet made a film that captured the spirit of rebellion, frustration and the refusal to accept injustice. Van Peebles alchemized Malcolm X, Iceberg Slim and Soul on Ice with Huey Newton, Gil-Scott Heron and the French New Wave. Badass cinema was born."
Laying the foundations for the likes of Shaft and Super Fly, the soundtrack was instrumental in reaching a wide audience, with Van Peebles enlisting a little known band called Earth, Wind And Fire to perform his soundtrack, described as "a combination of hymn-based vocalization and jazz rhythms, capturing the funky, gritty and soulful spirit of the time, and foreshadowing the use of sampling that would occur in hip hop music, some 20 years later."
Remastered from the original analogue tapes and cut on the original Stax lathe at Memphis' Ardent studios, the 180g heavyweight vinyl edition is out now via Stax Records and Concord. Grab your copy here.