Published on
January 24, 2019
Category
News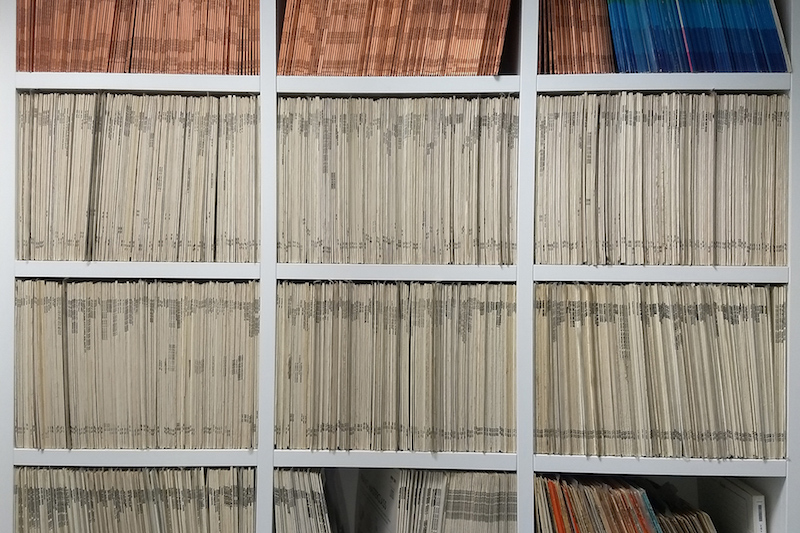 Featuring over 30,000 recordings.
The KPM library music archive, which spans 70 years of music made for television, film and radio, has been made available online to stream, download and license.
Read more: An interactive exploration of how producers sampled the KPM music library
Heavily sampled by producers like J Dilla and Madlib, the iconic "Greensleeves" of the KPM 1000 series – so called for their uniform green covers – have become highly sought after items over the years.
An outlet for session musicians to experiment away from commercial pop music forms, KPM released music in a vast number of genres, from Soul Organ Showcase to Marches For Any Occassion and A Moog for All Reasons, making cult stars of its musicians Keith Mansfield, Alan Hawkshaw and Alan Parker in the process.
The digitisation process, which involved working against the clock to preserve the original reel-to-reel master tapes, has now been extended to lesser-known labels, such as German library imprints Coloursound and Selected Sound.
Overseeing the process, EMI Production Music's Paul Sandell said: "There is no bigger name library music than KPM, which is reflected by its rich and diverse catalogue spanning 70 years, including some of the best-known television theme tunes. We know this launch will not be lost on the sampling community as some of the rarest gems from the EMI vaults will be available for fans to access for the first time since the original '60s and '70s vinyl pressings."
EMI PM have also created a Spotify playlist called KPM Sampled, which includes tracks side-by-side with the sample sources, including the Danger Doom sample from Keith Mansfield's well-known 'Funky Fanfare', plus Four Tet's harnessing of Joel Vandroogenbroeck's 'Carol's Manor' for the track 'Circling'.
The announcement follows the reissue of ten seminal KPM albums by Be With Records last year. They were collectively included in our favourite reissues of the year.
Browse the KPM catalogue here and listen to 'Beat Incidental' from the KPM 1000 series, below.