Published on
September 27, 2018
Category
News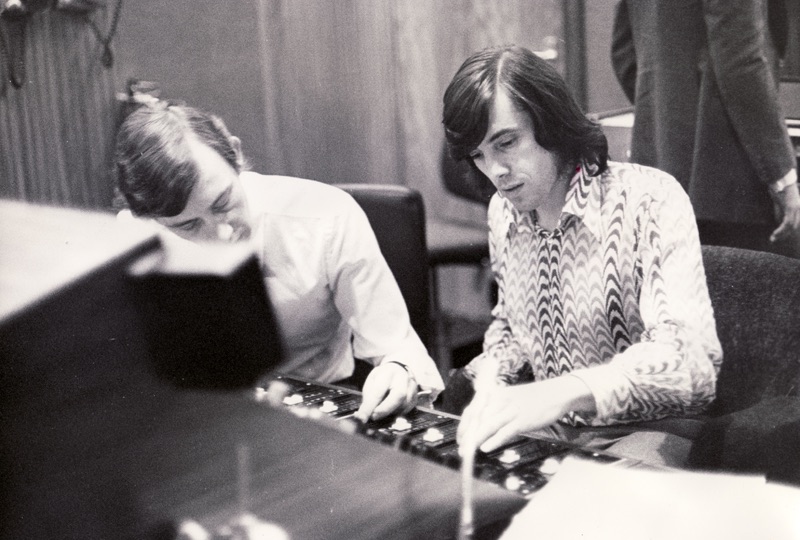 A treasure trove of library recordings.
Be With Records has teamed up with iconic TV, film and library music label KPM to release 10 classic recordings from some of the genre's most esteemed names.
Read next: How library music became the final frontier for record collectors
Featuring work from legendary library musicians Alan Parker, Alan Hawkshaw, Brian Bennett, Nick Ingman, James Clarke, Francis Coppieters, Keith Mansfield, David Snell and John Fiddy, the series of releases will also include Alan Hawkshaw and Brian Bennett's new album Full Circle, which Be With will bring to vinyl for the first time.
Although the records have achieved holy grail status among collectors and producers (KPM's archive has been much sampled over the years), few were ever officially released – made available instead to production studios as off-the-shelf incidental sounds and soundtracks for TV and radio.
As such, the collection traces a huge swathe of genres. As Be With writes: "Whether it's killer soul-funk, sweet jazz-samba, skuzzed-up guitars or accidental Balearic beauty, these records include some of the most innovative work from some of the most talented composers and musicians of the 20th century."
All eleven albums will be released on 16th November. Click here to pre-order your copies and see the full list of releases below.
KPM & Be With Records reissue campaign:
Keith Mansfield / John Cameron – Voices In Harmony
Nick Ingman – Distinctive Themes / Race To Achievement
Brian Bennett / Alan Hawkshaw / John Fiddy – Hot Wax
Keith Mansfield / Alan Hawkshaw / David Snell – Big Business / Wind Of Change
Francis Coppieters – Piano Viberations
Brian Bennett & Alan Hawkshaw – Synthesis
Alan Parker – The Sound of Soul
Alan Parker / Madeline Bell – The Voice of Soul
James Clarke – Mystery Movie
Brian Bennett & Alan Hawkshaw – Synthesizer & Percussion