Published on
March 11, 2020
Category
News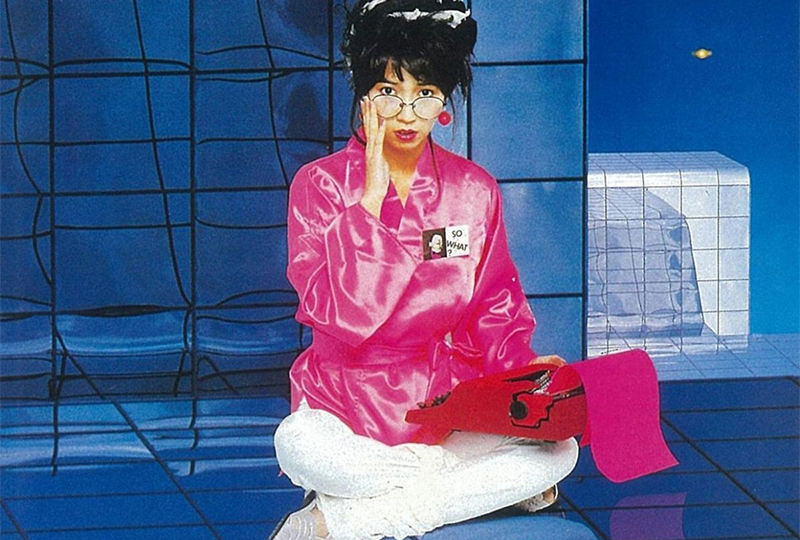 "Dizzy with tropical euphoria."
Light In The Attic is releasing a second compilation of Japanese city pop, called Pacific Breeze 2: Japanese City Pop, AOR & Boogie 1972-1986, this May.
Read more: The sun-drenched Americana of Japanese artist Hiroshi Nagai
City pop, a genre that rose in popularity during the '70s and '80s, is an "amalgam of AOR, r'n'b, jazz fusion, funk, boogie and disco, all a touch dizzy with tropical euphoria," shares Light In The Attic.
Pacific Breeze 2 features 16-tracks from artists including Yumi Murata, Kimiko Kasai, Yuji Toriyama and The Mystery Kindaichi Band – whose 1977 LP The Adventures of Kindaichi Kosuke was recently released internationally for the first time.
The compilation is adorned with new artwork by Tokyo-based artist Hiroshi Nagai, whose work evokes a nostalgic depiction of Tokyo during the seventies and eighties.
It follows the first instalment in the series, Pacific Breeze: Japanese City Pop, AOR & Boogie 1976-1986, which was one of our favourite reissues of 2019.
Head here for more info in advance of Pacific Breeze 2's 15th May release, check out the cover artwork and tracklist below.
Tracklist:
1. Bread & Butter – Pink Shadow
2. Eiichi Ohtaki – Yubikiri
3. Kimiko Kasai – Vibration (Love Celebration)
4. The Mystery Kindaichi Band – Kindaichi Kosuke No Theme
5. Tetsuji Hayashi – Hidari Mune No Seiza
6. Anri – Last Summer Whisper
7. Momoko Kikuchi – Blind Curve
8. Tomoko Aran – I'm In Love
9. Yu Imai – Kindaichi Kosuke Nishi E Iku
10. Sadistics – The Tokyo Taste
11. Piper – Hot Sand
12. Junko Ohashi & Minoya Central Station – Rainy Saturday & Coffee Break
13. Eri Ohno – Skyfire
14. Yumi Murata – Kanpoo
15. Kyoko Furuya – Harumifutou
16. Yuji Toriyama – Bay/Sky Provincetown 1977