Published on
February 10, 2020
Category
News
Weaving together poetry and improvisation.
Irreversible Entanglements are releasing their new album, titled Who Sent You? this March via International Anthem / Don Giovanni Records.
Read more: Moor Mother on protest, memory and Afrofuturism
Who Sent You? is described as "a reminder of the forms and traumas of the past, and the shape and vision of Afrotopian sounds to come", with new track and video 'No Más' fusing collage and stock footage with free jazz and poetry.
Irreversible Entanglements is comprised of Camae Ayewa aka Moor Mother, saxophonist Keir Neuringer, trumpeter Aquiles Navarro, bassist Luke Stewart, and drummer Tcheser Holmes.
Who Sent You? follows Irreversible Entanglements self-titled 2017 debut LP, also released via International Anthem / Don Giovanni Records, while Moor Mother released her 2017 The Motionless Present LP via The Vinyl Factory.
Head here for more info in advance of Who Sent You?'s 20th March release, check out the artwork and tracklist below.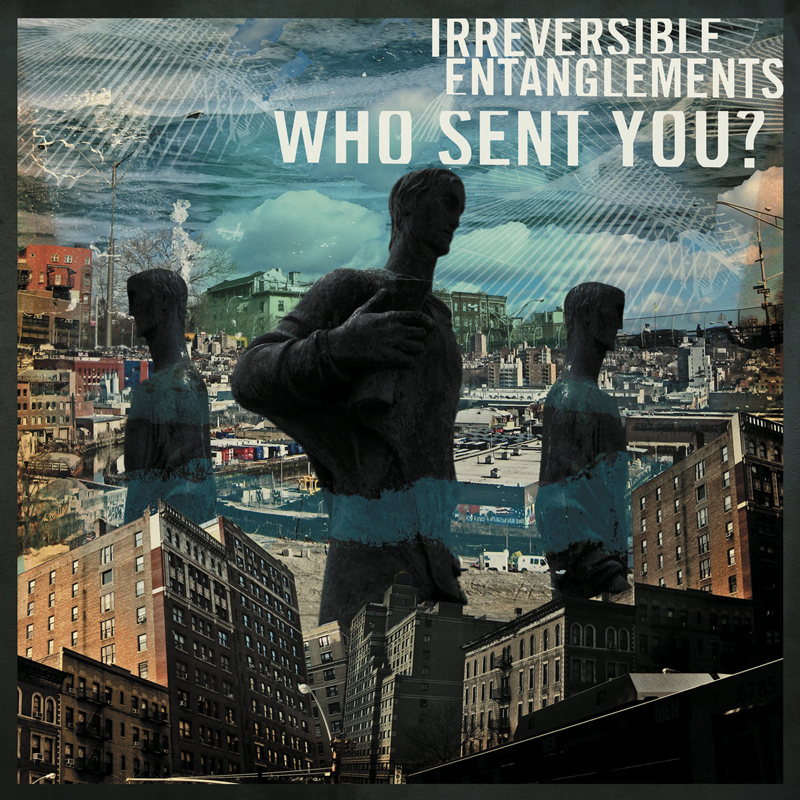 Tracklist:
1.The Code Noir / Amina
2. Who Sent You – Ritual
3. No Más
4. Blues Ideology
5. Bread Out Of Stone