Published on
March 20, 2020
Category
News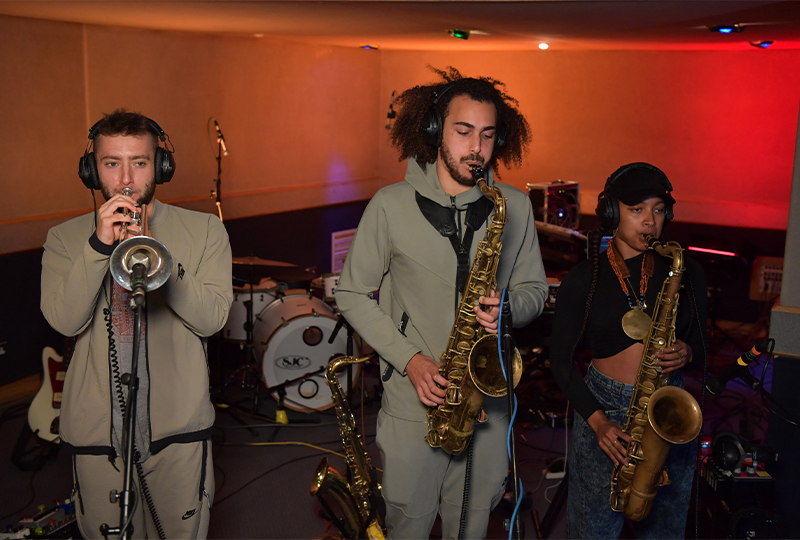 Also featuring Oscar Jerome, Ishmael Ensemble, Asheber and Hak Baker.
Gilles Peterson has released a new live album called Gilles Peterson Presents: MV4, via his own Brownswood imprint.
Read more: We Out Here: Inside London's vibrant jazz community
MV4  was recorded as a live session at London's Maida Vale Studios, which appeared on an episode of Peterson's BBC Radio Six show.
It features keyboardist Joe Armon-Jones, percussionist/producer Marijus Aleksa, singer Fatima, saxophonist Nubya Garcia, guitarist Oscar Jerome, singer/guitarist Hak Baker, and Bristol-based collective Ishmael Ensemble.
Originally due to be released as a Record Store Day album, following RSD 2020's postponement, Peterson decided to release a limited number of copies via bandcamp.
The album follows Brownswood's release of KOKOROKO's self-titled EP, and Joe Armon-Jones' Turn To Clear View – one of our favourite albums of 2019.
Head here for more info on Gilles Peterson Presents: MV4, check out the artwork and tracklist below.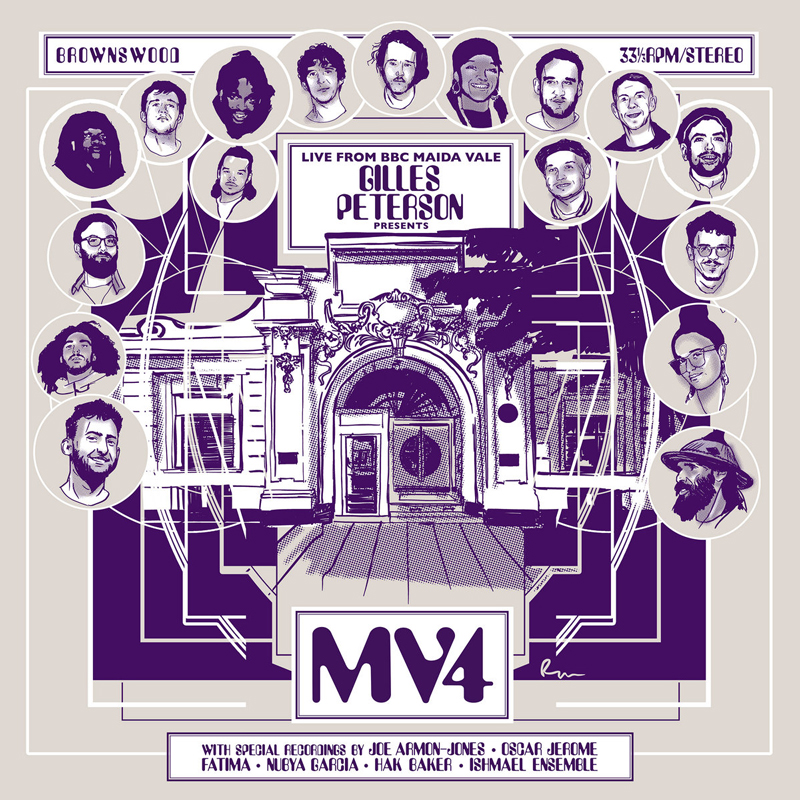 Tracklist:
Side A
1. Starting Today (feat. Asheber) (Live from Maida Vale) – Joe Armon-Jones
Side B
1. Do You Really (Live from Maida Vale) – Oscar Jerome & Joe Armon-Jones
2. Only (Live from Maida Vale) – Fatima & Joe Armon-Jones
Side C
1. Hold (Live from Maida Vale) – Nubya Garcia & Joe Armon-Jones
2. Thirsty Thursday (Live from Maida Vale) – c & Joe Armon-Jones
Side D
1. The Chapel / Tunnels (Live from Maida Vale) – Ishmael Ensemble
2. Almost Went Too Far (Live from Maida Vale) – Joe Armon-Jones